2017 Off Road Events
---
Hey guys, for those who don't know me I've been a long time Bronco enthusiast and have recently repurchased my previous inheritance of an 88 Bronco XLT.
I reside in Boise Idaho and have started my own business called MPYR Offroad, where I repair and build custom 4x4's of all kinds of nature. My partner's and I own a few different off road rigs, consisting of an 03 TJ, 73 K10, 92 XJ, my 01 Ram, and of course my Bronco which is the latest project to go underway.
Being that I'm now a business owner in this kind of market, the best kind of advertisement is hosting and attending all the events around the surrounding areas as possible. Showing off the vehicles we're capable of building will hopefully influence people to check out the shop.
Now, I'm not advertising my business in any sort of way on here, just for clarity, but instead I'm posting this here to inform you guys of what events I'll be attending, and am offering an invitation to those around the area that might like to attend some fun trips, as well as vice versa. If there's an event you know of in your general area, I'd love to hear about it and see if I can't work my scheduling to come out to it. I'm open to traveling through Idaho, Washington, Oregon, Montana, Utah, Nevada, NORTHERN California, Colorado, Arizona and more.
I hope to attend quite a few more well known events, such as Easter Jeep Safari and Bronco Safari in Moab, Utah; Jeep Jamboree on the Rubicon trail on the California/Nevada border; All 4 Fun in Colorado; and a lot more.
My Dodge will be my main source of advertisement for this coming 2017 year, as the Bronco is currently still in the planning stages and we've yet to even really start on it. I plan to have the Dodge on the Easter Jeep Safari along with my partner's TJ, but have made it a "moab or bust" ordeal on the Bronco for the May 2017 Bronco Safari to at least have it lifted on 33's with all the exterior swapping and paintwork done. Considering I have over 7 months to complete this aspect, it's very likely I'll be in attendance.
Obviously, a lot of these events will require a lot of travel for some of you, along with very much so for myself, so I'm not expecting a ton of response here for the further events away from our northwest region. But figured this of all places is the best place to post this, and maybe start meeting some of you in this area.
Some of the events I plan to attend aren't even trail runs, but shows. If I travel a long distance to attend one, I will always plan on marking out an extra day to do some local wheeling in the surrounding area either before or after the event I drive out for.
Currently this is the schedule I hope to attend all through this coming next year. These are just the larger events, I'll be adding a lot of the smaller ones as dates get announced.
Winter 4x4 Jamboree
Moab, Utah
Jan. 19th - 21st
Winter 4x4 Jamboree -
Off Road Expo
Scottsdale, Arizona
March 18th-19th
Off Road Racing, Trophy Truck, 4x4 Off Road, Sand Rail | Off-Road Expo
Tierra Del Sol
California
March (Date Unknown)
http://www.tds4x4.com/
Easter Jeep Safari
Moab, Utah
April 8th - 16th
Red Rock 4-Wheelers, Inc. -
Bronco Safari
Moab, Utah
May 3rd - 6th
Bronco Safari
Idaho X Rocks
Nampa/Kuna, Idaho
June 10th - Nampa
June 11th - Kuna
Idaho X Rocks
All 4 Fun
Colorado
July 29th - August 5th
All-4-Fun - Mile-Hi Jeep Club
Idaho X Rocks
Nampa/Kuna, Idaho
August 19th - Nampa
August 20th - Kuna
Idaho X Rocks
Idaho Tuff Truck Challenge
Mountain Home, Idaho
September (Date Unknown)
2016 Idaho Tuff Truck Challenge at Mountain Home Optimist Park ? Mountain Home IdahoMotuntain Home Idaho
If anyone has any events in their area they know of, again I'd love to have a link to it.
Here's some photo's of the rigs we'll be using out on these events.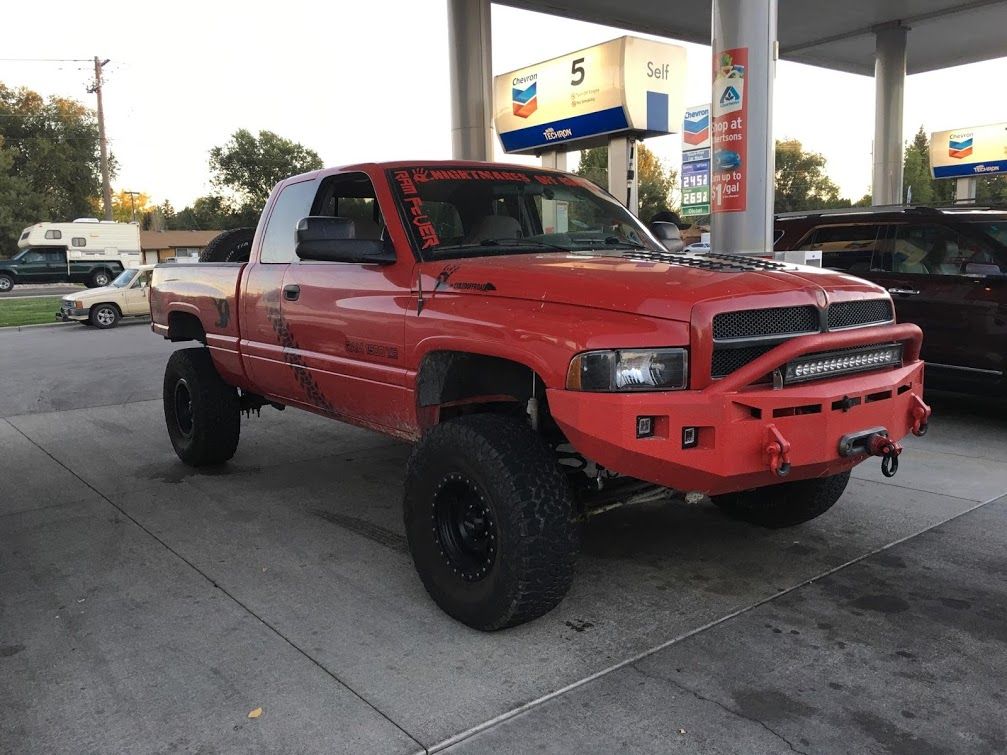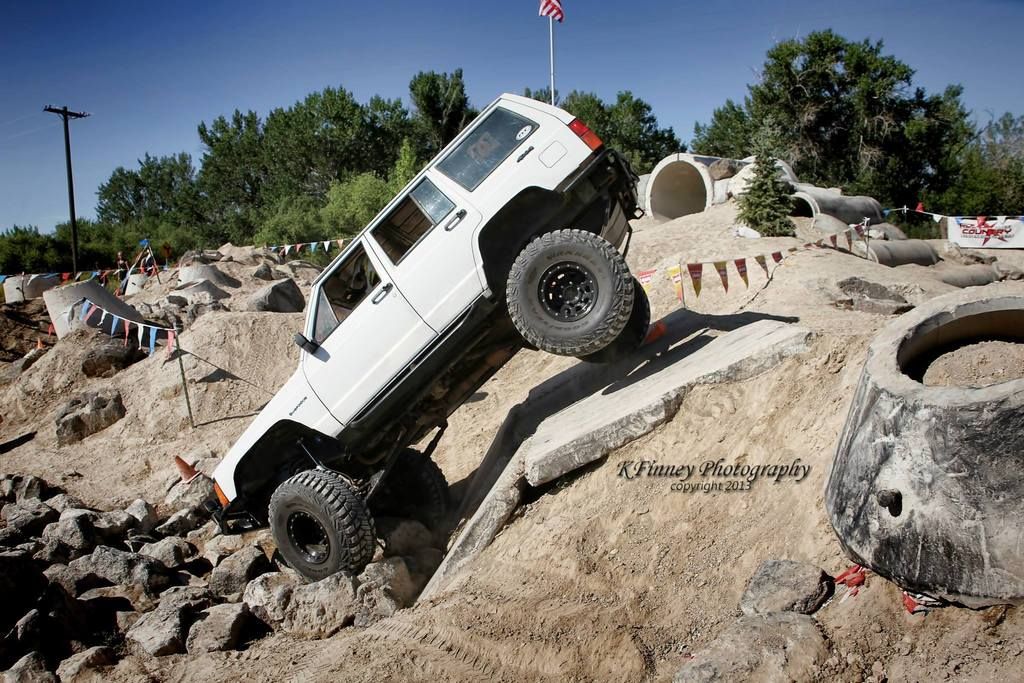 The XJ is actually under construction as well. Took a spill earlier this year.
So yeah, I guess I'll leave this as is for right now until I either get some dates for more events, or suggestions from you guys.
---
88 Bronco XLT - Shop Project | 01 Ram 1500 Sport - Shop Project | 01 Suburban 1500 - Daily & Shop Truck
MidlifeCrisisUndrWay
Join Date: Aug 2008
Location: 43rd 'Gem' State
Posts: 731
Bronco Info: '94 Bronco, 4" lift with front Air Lift/TRE Flip Upgrade/rebuilt E4OD (To PS specs)/33" BFGs.
Hello neighbor
!
Thanks for posting the events.
I'll probably hit all the Idaho ones and maybe one in Utah.
---
μολὼν λαβέ
Registered User
Join Date: Jan 2014
Location: So. idaho (magic valley)
Posts: 62
Bronco Info: 78 5" lift. 35s. slightly mod. 351, 4spd. lookin for more....
it would be sweet to see some events and or, bronco get 2 gether here in the south central magic valley area of Idaho. alittle less on the "jeep thing" if u get my drift!! haha!!
F.O.T.Y. 2016
I know of a couple Bkos in your area I will relay this info to them, they are always talking about wanting to go out. Anthony, and Adam hopefully they will touch base with you.

Ps if you think my Bko is worthy of the title FOTY pls vote for me.
Registered User
Y'all could also organize a meet/run/jamboree in Northern California in Indian Valley Reservoir. Several thousand acres of trails, fire roads, national forest roads, and sweet sweet outdoors. Best time is Early summer/late spring or early autumn/late late summer.
---
'90 Eddie Bauer 302 5.0 >250k, class E, Stock wheels (if it ain't broke...) rebuilt under hood (oem). HD rotors. R-134A conversion. Flowmaster and 3" single chamber. Custom fishing pole rack. 145k '96 e4oD upgrade. 33" BFG A/T. Modern Am/FM/Bt/CD/USB. 1500w amp/ sub combo. Custom Roof rack. OE spare tire carrier modified to hold stuff. Spot/flood light. Fog lights. Trail cam mount.
Check out my build thread...
Registered User
So my shop had a bit of a unplanned restructure. Long story short, my business partner drained the bank account and left the state, forcing me to close my doors.

However, nothing has changed thus far. I've bought in with another shop, so I'm back on my feet and going strong with these plans for this year.

Dodge is currently in another shop getting a full engine rebuild, finishing up the last of the drivetrain to be built on it. Bronco has started it's transformation as well. Currently on some 33x12.50's with some 15x10 street locks, 4" lift is on the way. For the time being I'm going to get a 92-96 winch bumper and "make it fit" until I can do the front end conversion, but I wanna get everything addressed to get this thing on the trails asap, including a front spartan locker for it. I've also got a ton of work ahead of me on the Dodge, but I'll be doing everything in my power to make it to the Tierra Del Sol with both rigs. Moab in January is out of the question right now, neither rig will be ready. And the expo show is just a show, at this time I don't plan on taking either rig even if they were complete.

I'd love to just take trips for fun, but with how busy I've been with everything I don't think I could squeeze in a random run a few hundred miles away at this time. My main goal for attending these events are advertisement for the shop, which is why both rigs are being built so I can show a little bit of everything we're capable of.

Again, if anyone knows of any big runs this year that's in the northwest, please post it here so I can see if arrangements can be made for attendance.
---
88 Bronco XLT - Shop Project | 01 Ram 1500 Sport - Shop Project | 01 Suburban 1500 - Daily & Shop Truck
Registered User
Join Date: Jul 2016
Location: Los Angeles
Posts: 210
Bronco Info: 1996, 351W, E4OD, BFG 33x12.5 KM2, 15x10 Pro Comp, D44/8.8 3.55LS, JBG Level Kit, (6) ES9000 Shocks
I have buddies with jeeps that attend TDS in Cali, I'm going to attend the event next year. Just finishing up the Bronco, get new Tires and I'm off. Looking forward to TDS.
---
"
I mean, it had a little growl to it, GROWL?? That was an exhaust leak.
" - PhantomWorks
Registered User
Join Date: Sep 2013
Location: SoCal
Posts: 1
Bronco Info: 1994 EB; 5.8L; E4OD; Stock; w/ 4" lift kit
Moving from SoCal to SLC in the next month or so. Didn't realize an organized event was planed for Moab in May. I'll definitely be there and will look for your company. I own a stock 94 EB in pristine condition and am interested in an engine transplant and trans rebuilt. Axle and cosmetic upgrades are also in the future. I plan to throw $12k to $15k at it.
Good luck in your business venture.
Registered User
Howdy neighbor! Sad to hear about your business, there can be some real pieces of work out there. Hope to see ya down here in Utah, come summertime!
---
--Somebody's gotcha with muffler bearings and blinker fluid at least once in your life.--