Registered User
Join Date: Jun 2005
Posts: 179
the fourth hose to the diverter valve
---
I have three large hoses going to the diverter valve, and one open vacuum fitting on the bottom. looks like a 3/16 hose goes there. where is the other end of that hose?
Charlie doesn't surf!!
is one already connected to your cat?
Registered User
Join Date: Jun 2005
Posts: 179
it turns out I have a major vacuum hose disconnection infection.

a brown plastic tube that connects to the top of the rear solenoid in the middle
a black plastic tube that connects to the bottom of both solenoids in the middle
and the bottom of the diverter valve

all disconnected
Charlie doesn't surf!!
Would help if you filled out all of the information about your rig in your profile. check out this thread to. He covers everything related to the vacuum system from soup to nuts..
Replace Plastic Vacuum Hoses with Rubber
Banned
Join Date: Jul 2003
Location: Memphis, TN
Posts: 40,430
Bronco Info: '83 VIN & title on '93 frame/body w/'95 4.9L & EB paint
Fullsize Member
Join Date: May 2007
Location: Seattle, WA
Posts: 3,966
Bronco Info: 1990 EB FSB, MAF, 6.7L, E4OD, 4" Rancho, 4.56, 33" on 15x10 Alcoa's
Does it look something like this? It would be nice to know your vehicle specs - year, engine/ transmission, etc.
Thermactor Air Diverter (TAD) Valve
- located near Firewall
Thermactor Air Bypass (TAB) Valve
- Located passenger side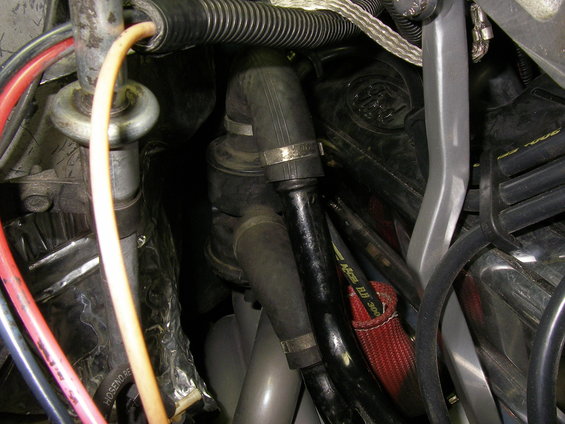 TAB/TAD/EVR Solenoids
- Located driver side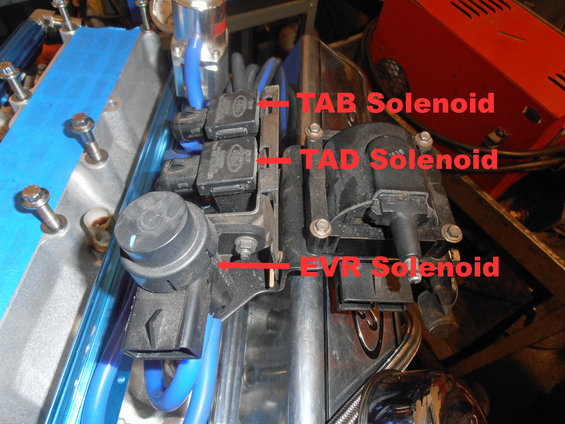 Solenoid Vacuum Lines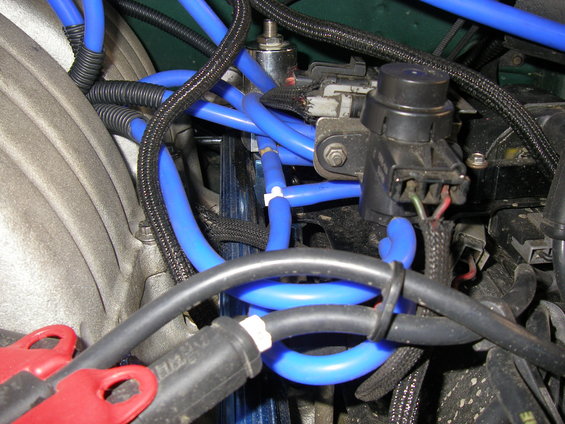 Vacuum Reservoir (VRES)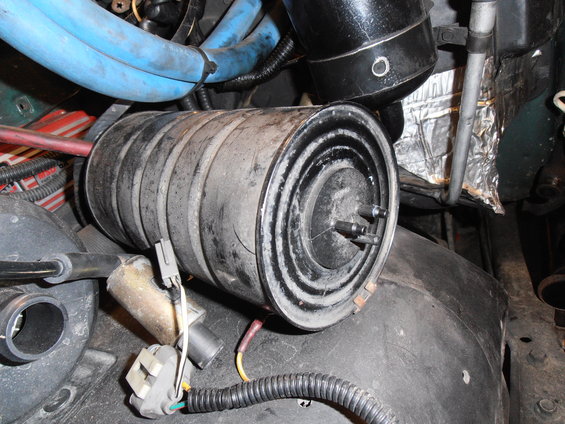 1990 OEM Vaccum Line Harness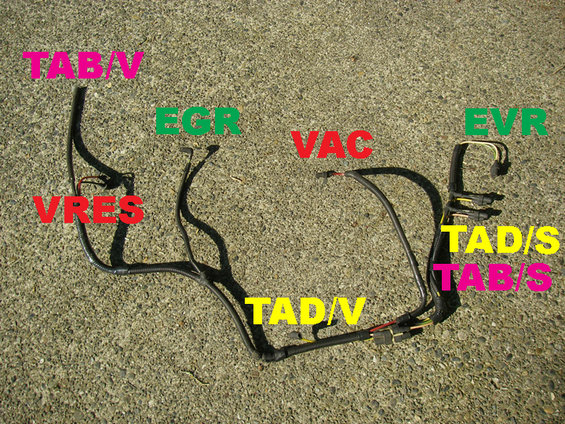 1990 Vacuum Hose Routing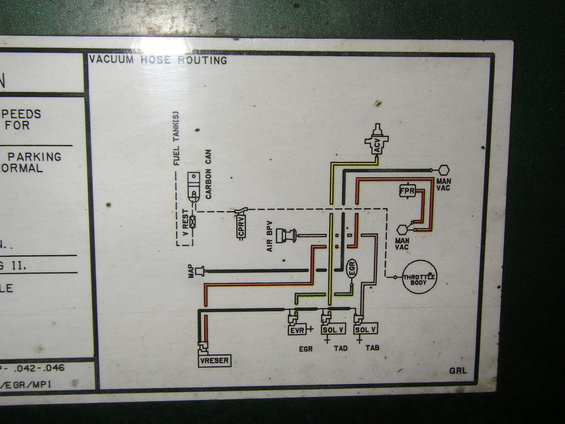 ---
1990 Bronco,
MAF
,
408 Stroker
,
Level 10 E4OD
,
Currie F9+
,
Electric Boost Brakes
,
lots more...