Quote:
Where'd u get the rear cargo cover?
Quote:
That's a rare but stock feature to some EB Bronco packages.
Might be for others too... but I wouldn't know.

Is that the original one B_Rob or did you find that too?
I found the cargo cover on ebay a few years ago for $100. My Bronco came with the net and travel bags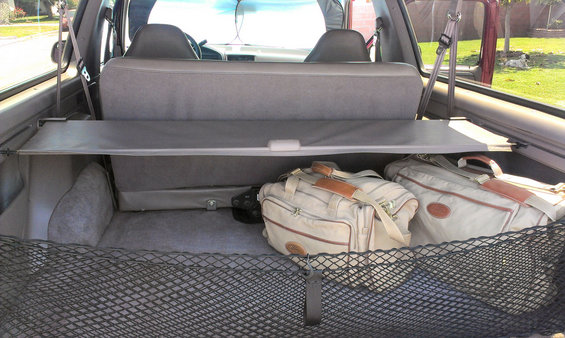 ---
1994 Eddie Bauer | 5.8L |
My SuperMotors
Registered User
Update on Soft top
---
For those wondering if this kind of top would leak....
After all the crazy amount of rain in SoCal... the top didn't leak one drop! Driving the freeway with strong winds (I was freaking out a couple of times the top would fly off!) it held strong.
---
1994 Eddie Bauer | 5.8L |
My SuperMotors
Harley's & Bronco's FTW!
good stuff to know. thanks for reporting back on it Rob!
---
"When life throws you a curve... LEAN INTO IT!"

SuperMotors - Since 2002
Registered User
Join Date: Mar 2017
Location: Auburn, CA
Posts: 76
Bronco Info: 90 w/a 95 roller 351 auto, E40d, manual 1356, Warn hubs, skyjacker kit, fully locked
That's amazing it didn't leak thanks for sharing.