Registered User
Join Date: Sep 2010
Posts: 14
Oh, and since u are going with the black out look, I got a headlights suggestion for u (
http://cgi.ebay.com/ebaymotors/1992-...Q5fAccessories
) I have these on my truck and they are simply amazing for the price. If I could ever figure out how to post a pic, I would. Haha
Registered User
Join Date: Dec 2010
Location: New York
Posts: 28
Bronco Info: 1994 Ford Bronco XLT
Great truck man, my favorite part isn't even the tires...Its that hood!!! bad-ass
Registered User
Join Date: Aug 2010
Location: Hoffman Estates ,IL
Posts: 90
Bronco Info: 93'XLT 302 v8 e40d 4" rc lift 35x12.5x15 bfg at
i like em.. black on black
Registered User
Join Date: Jun 2009
Location: South Texas
Posts: 35
Bronco Info: '91 XLT 351 w/shortys E4OD 4" Rancho, 35" Mickey Thompson MTZ, Kicker 15" sub, couple lights..SOLD..
Look good man! I got a set of 17" on my f150 and i love em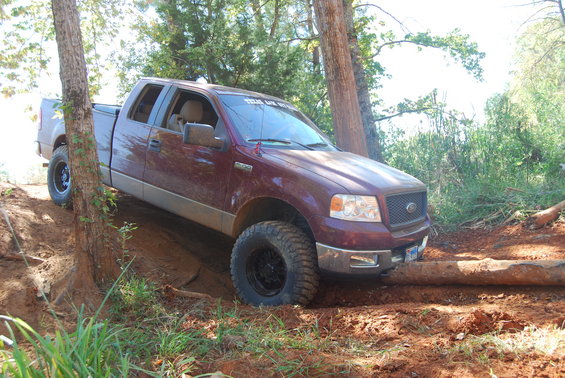 B350 built at THE SHOP
Join Date: Jan 2009
Location: Pomona Ca
Posts: 2,144
Bronco Info: 94 Eddie Bauer. 1ton with a detroit in rear and a powerlock in front and 4.88's turning 37" STT's
personally I think the black on black looks pretty cool but I like a little less bling myself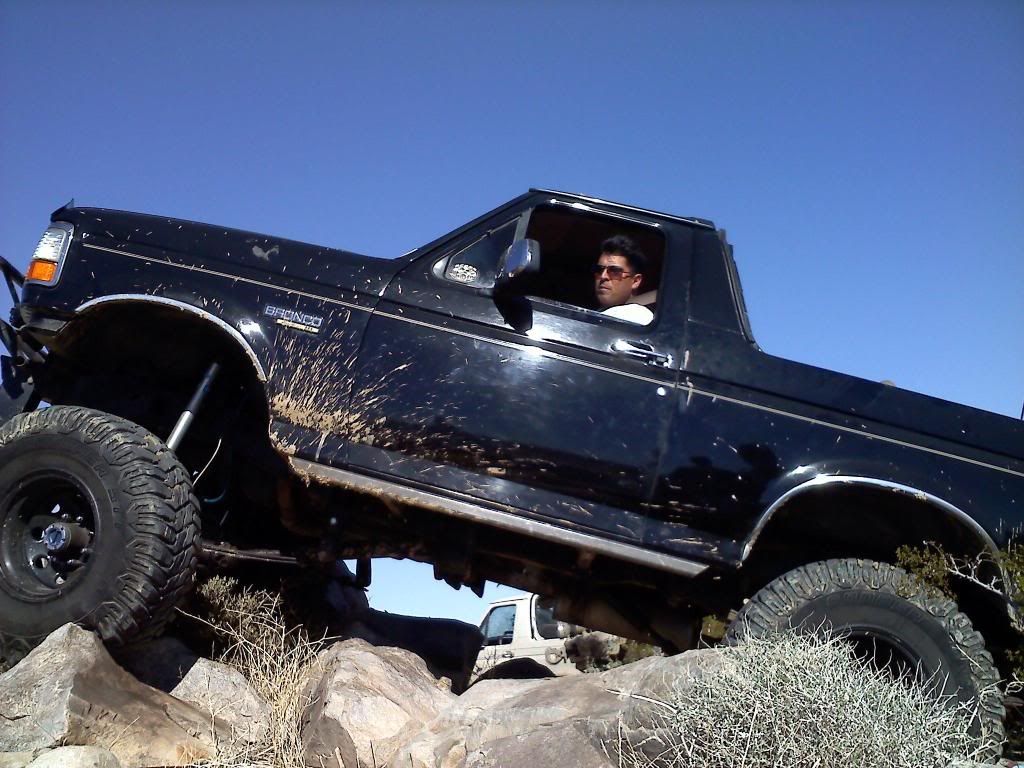 ---
CHROMO SAYS
BITCHES BE HATING WHEN YOU'RE AT THE TOP
FSM Lifetime
Join Date: Sep 2008
Location: ME
Posts: 1,554
Bronco Info: 1992 Bronco XLT 5.8L 4" Dick Cepek stage2 lift 35" Boggers 4.10s True Trac

j/k Bro J
Something in between too blingy and too plain would be perfect.But there aren't many choices that are in between.
---
Last edited by NASSTY; 02-21-2011 at

08:03 AM

.
Registered User
Join Date: Sep 2010
Posts: 14
Quote:
They will prolly rub with a 15x10 rim due to the extra offset (tires sticking out). With 33's and no lift your better off with 15x8 or stock, you don't get that wide stance look though.Mine are 15x8 with 35's and a 4'' lift if you want an idea how a narrower rim looks.

Based on Nasty's Bronco info he has a 4'' lift.
Could you throw up a pic? I'm going to buy a set next pay perior. I'm contemplating the 10s, or the 8s width.10s look like they stick out pretty far. I would greatly appreciate it.
Fullsize Member
Join Date: Dec 2016
Posts: 76
I think those look great! I'm guessing you don't have a lift? Looks quite good with the wheels nice and close to the fenders IMO.
Posting Rules

You may not post new threads

You may post replies

You may not post attachments

You may not edit your posts

---

HTML code is Off

---