Registered User
Join Date: Jan 2008
Posts: 21
88 Bronco buggy pics
---
just looking for some Ideas

SAS 60 42 tsl and Beadlocks is my pile of parts to install
---
Fabrication Required Transport
925-382-1058
IF ITS SMOOTH YOUR AIRBORN!!!
06 F550 4X4 W/3 BUGGY HAULER
88 BRONCO BUILD SAS D60
Service before Self
Join Date: Mar 2004
Location: Roswell, Georgia
Posts: 139
Bronco Info: 1988 XLT 393 Stroker. MAF All LED/HID 10.25 rear 4 whl disc 8 Lug/Chevy Hubs D44HD SAS E-Locker
start by not double posting...
---
"Service before Self So That Others May Live"
Registered User
Join Date: Jul 2007
Location: fort collins, co
Posts: 3,769
Bronco Info: 77 f250 highboy, 77 f250 highboy crew, 78 f150,78 bronco, 69f100
you have a picture or something? maybe narrow your question down a lil
Registered User
Join Date: Feb 2008
Location: North Pole, Alaska
Posts: 246
Bronco Info: 1988 Bronco XLT, 351W, 32x11.5's, Straight pipe, turndown before axle
I think he would like pictures of one with that setup...
---
1988 FSB Bronco with a 351W = $1500
The look on your ladies ex's face when he realizes you have both his truck and his woman = PRICELESS

AK PRIDE! Just beware of the TundraWookie
aka: kemicalburns
Join Date: Mar 2003
Location: Bend, Or
Posts: 6,823
Bronco Info: 94 357/E4OD - ProC 6" stageII, 35"bfg AT, f/R 4.88's, Front Aussie locker, HS9500, sliders
I have plans to perform something similar but will keep tire size between 37-40"s, 88 bronco frame and 91 f350 standard truck cab. Axles will be D60front/14bolt rear.
---
94 5.8/E4OD Edelbrock efi intake, jba headers, transgo shift kit. 6" PC stage II, 4.88 gears, front Aussie. Warn HS9500, custom bumper and sliders. RedHead steering and TieRod flip.
ate lug
Join Date: Apr 2003
Location: Reading, PA
Posts: 7,724
Bronco Info: 88 Bronco/96 Bronco/96 F250
How about a cab swap? (mine)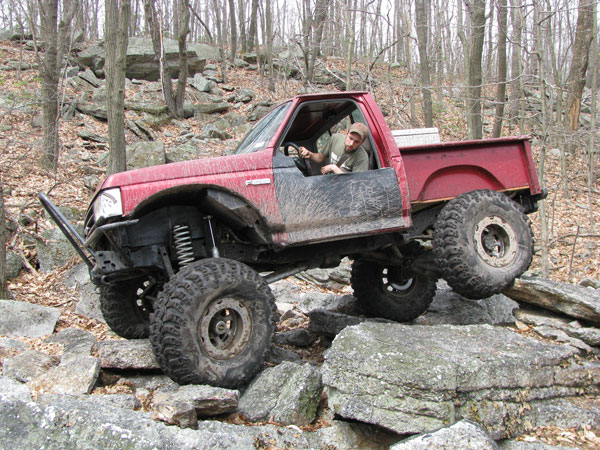 or a narrowed/exod (
Ox
's)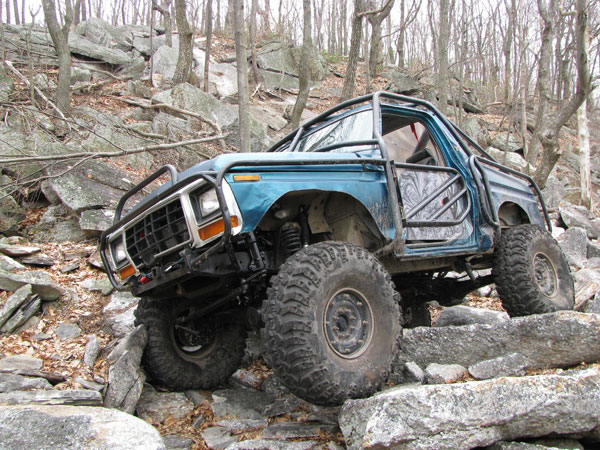 Or are you looking for full on tube buggy? (
AcePaul
's)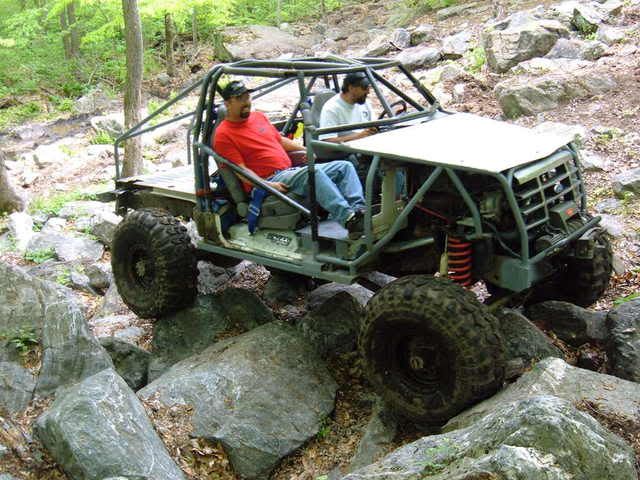 ---

'88 Bronco
//
'96 Bronco
//
96F250HD
Registered User
Join Date: Feb 2008
Location: mechanicsville maryland
Posts: 33
Bronco Info: 85 bronco trail rig 89 bronco daily driver ford f350 8'' stacks
here is pic of the of the 84 i had that i narrowed
Registered User
Join Date: Jul 2007
Location: Silsbee, TX
Posts: 389
Bronco Info: daily driven 90 bko w/33's...Trail driven 79 bko only thing original is the steering column
heres my '79

---
'79 Bronco. 351M Np205 c-6. 1 ton rear w/detroit. D44 front w/detroit, 4.56's. 39.5x18R15 ((for sale, pm for details))
Something wierd looking about a buggy / exo on a bronco.....
---
1984 351w C6 32" BFG all terrain's SOLD
1989 302 AOD 33" Super Swamer TSL's SOLD
Posting Rules

You may not post new threads

You may post replies

You may not post attachments

You may not edit your posts

---

HTML code is Off

---