Quote:
Is that a Frantz oil filter I see?
Is it still being used and how good is it?
It is indeed, from my experience with it, it works great. It just leaks a little, which that could just be a bad seal.
---
1980 Ford Bronco
302 with Edelbrock performance kit
Hooker Headers going to Flowmaster duels
600 Holley 4 barrel
33" BFG All-terrains
215k stock engine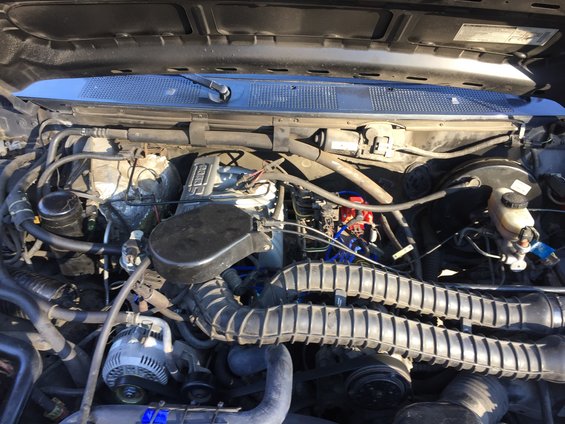 Soon to be 7.3 NA IDI
---
JasonI can't fit all my cars on 5 lines!!!! Main ones
1995 Bronco XL 5.8 E40D
1993 Explorer sport 4.0 OHV MDO5-R1
2002 Dodge Ram 1500 12v Cummins 422whp 950ftlbs
2013 Toyota Rav 4 Wifey's rig
Registered User
1996 5.0L cal vehicle. 137,000 original
Sent from mind using Tapatalk
---
Docfire 96
Registered User
Join Date: Sep 2016
Location: Virginia
Posts: 78
Bronco Info: 1995 Bronco XLT 5.0 with MAF and Manual Transfer Case/Hubs
Quote:
1996 5.0L cal vehicle. 137,000 original
Sent from mind using Tapatalk
Dang that's a clean engine bay. Mine's got 113k miles and looks nothing like this, although mine has spent it's entire life in Virginia
---
1995 Black Bronco XLT 5.0 - E40D, Manual Transfer Case and Hubs

2008 Grey BMW 135i TT - 6MT, Full Bolt-On
---
Last edited by miesk5; 01-18-2017 at

09:43 AM

. Reason: Saving space, deleted copy of pic
Registered User
Join Date: Aug 2009
Posts: 140
Bronco Info: 1988 Bronco XLT 351W 69K original
410w, 11.5:1, maf, quarter horse, twisted wedge heads, roller motor, roller 1.7 rockers, trick flow intake, and Msd ignition....450 HP and 550 tq .... Estimates with binary editor.
Sent from my XT1585 using Tapatalk
Registered User
Join Date: Aug 2016
Location: Manteca, CA
Posts: 142
Bronco Info: 1990 Ford Bronco 4X4 351W
Post a picture of your engine 80-96 !!
---
90' 351W fully remanufactured with Pacesetter shorty headers
Sent from my iPhone using Tapatalk
---
90 XLT 4X4
351W E4OD
266k miles (now 0 miles with new engine)
Registered User
Join Date: Nov 2014
Location: State of Jefferson
Posts: 1,910
Bronco Info: 96 M5OD 5.0 XL all stock 221xxx manual everything
Registered User
Join Date: Jan 2017
Posts: 8
Registered User
Here's my Stock 351 W/5.8L that's in my 1995 Bronco XLT. I have plans for some upgrade in the near future. I'm trying to concentrate on the Chassis first.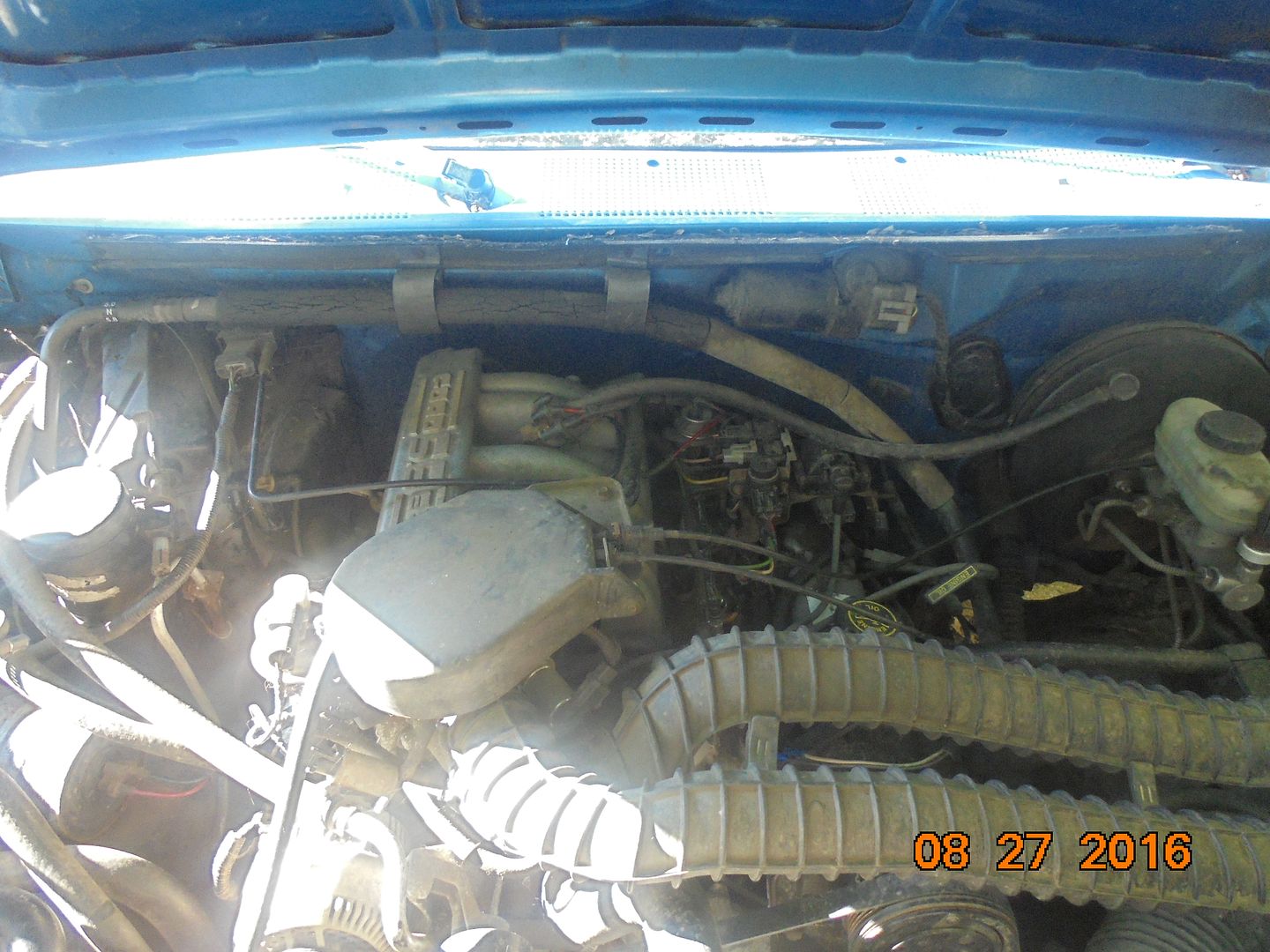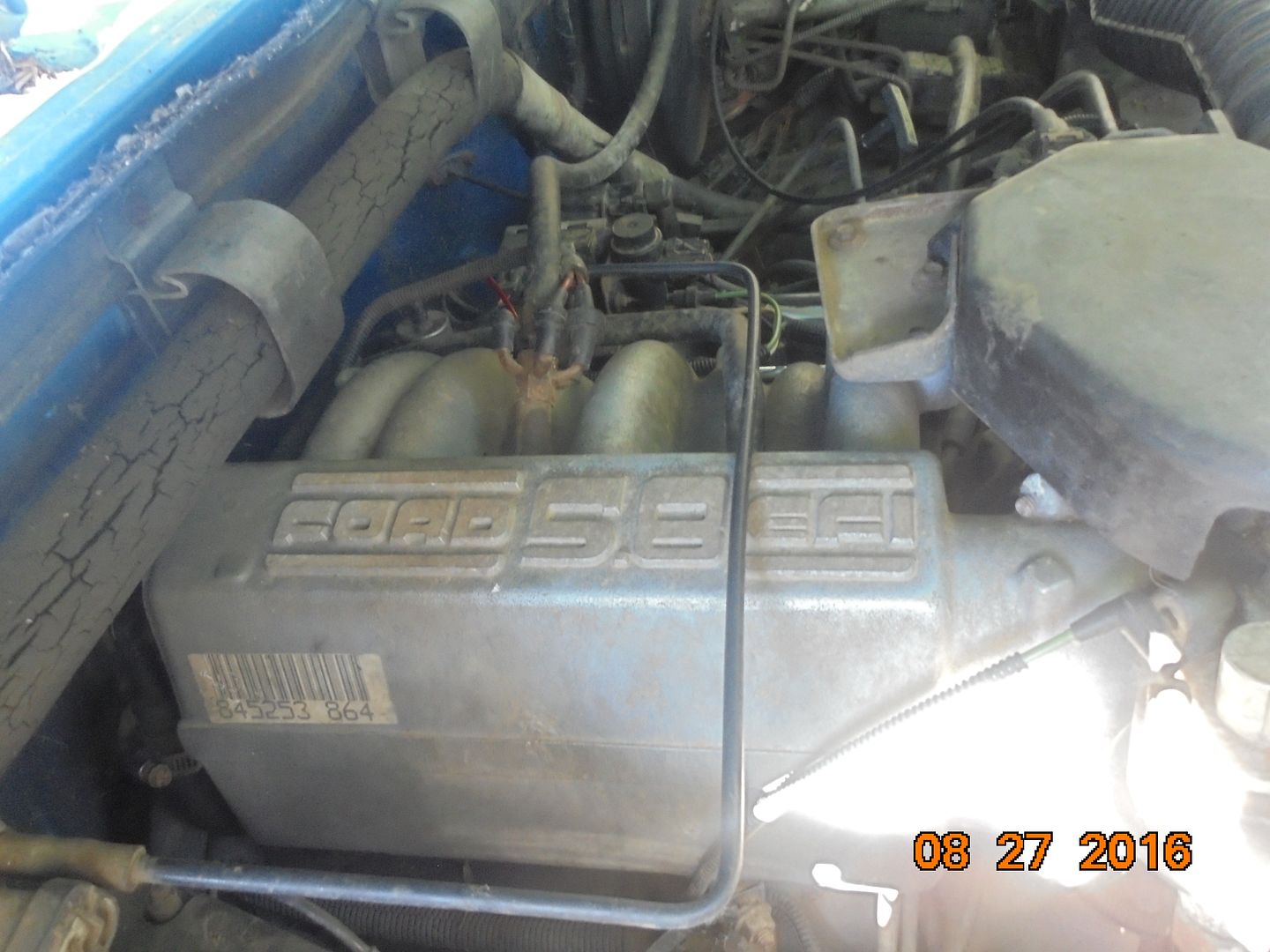 not the best pictures, but you can get the drift of it. It has 276,000 +/- showing, but the engine, & trans have supposedly been gone thru, by the Original Owner, a few years back. Your guess is as good as mine. I'm the 3rd owner of it.
---
1994 Bronco XLT 5.8L auto, 3L.55, on 10.50 x 31 x 15 Good Year Wranglers. Work In Progress.
Bassist for "3DC" Three Dog Knight Celebration
Harley's & Bronco's FTW!
thread cleaned up again.

reminder folks: please PM members with questions you may have about the engine.
we prefer to keep this a clean, pics thread so users can go through it to find stuff without wading through tons of questions and getting off-track.
thank you.
---
"When life throws you a curve... LEAN INTO IT!"

SuperMotors - Since 2002
Big Six
Join Date: Feb 2006
Location: Boise, ID
Posts: 2,975
Bronco Info: 1981 300ci 6cyl w/4bbl conversion. 4spd NP-435 manual. 32" tires.
A quick overview of my recent 300 build. I started last March (2016) and installed it last week.
High compression 351w pistons. 9.1:1 compression.
Professionally port and polished head. This guy was amazing.
Larger valves.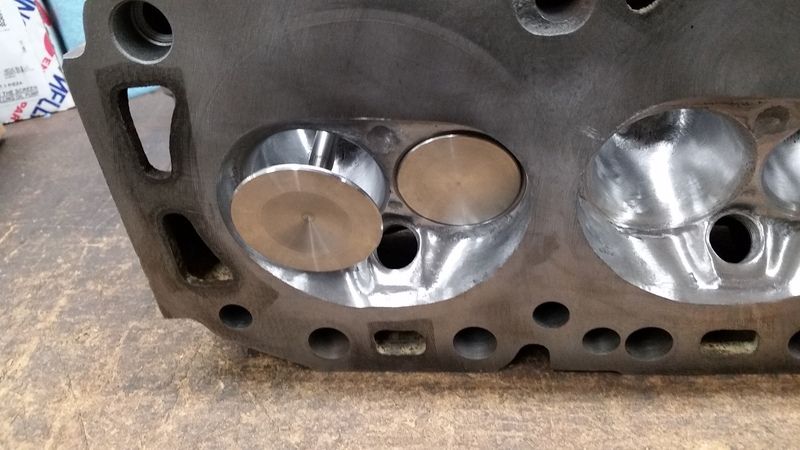 Screw in ARP adjustable rocker arms studs.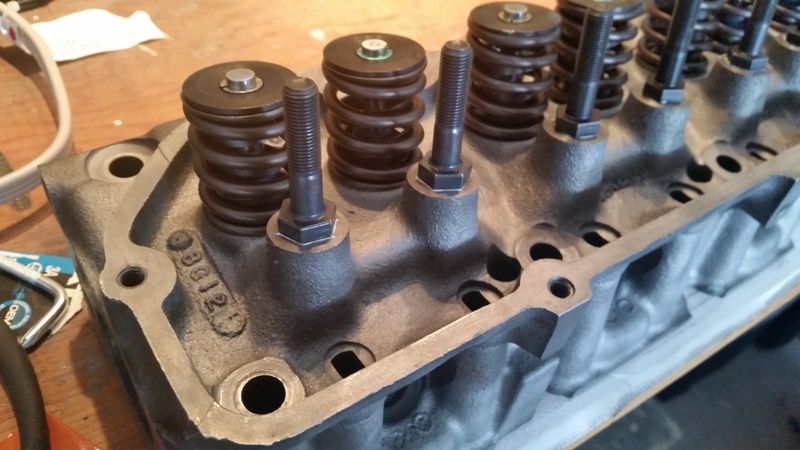 ARP head studs.
All painted!
Install day:
Seated
Broken in and ready to go.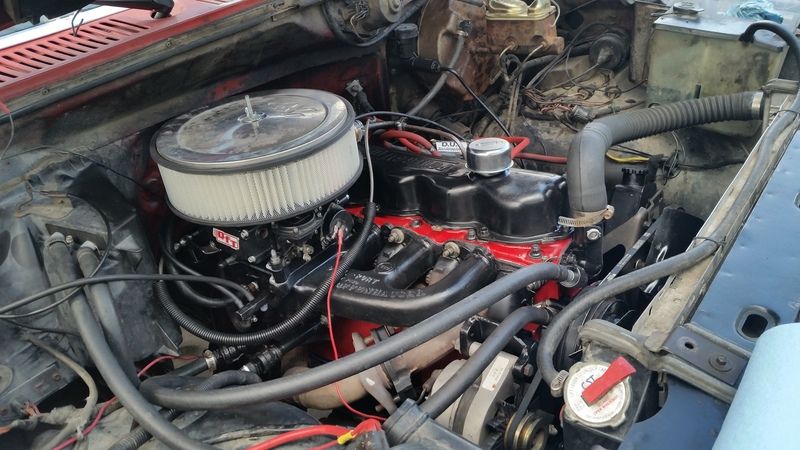 ---
March 2016 FOTM
1981 Bronco. 300 I6. 450cfm QuickFuel 4bbl. BFG A/T KO2 32x11.5" tires. NP-435 trans. EFI exhaust manifolds. 2.5" Exhaust. DUI performance ignition. Redhead steering box w/ Saginaw PS pump.
Supermotors Pics
---
Last edited by AbandonedBronco; 04-18-2017 at

03:21 PM

.
TTB FTW
5.8 EFI,atk short block,edelbrock intake,gt40 heads,comp camshaft,ford racing valve covers,pace setter headers,bassani y pipe,hughes torque converter. in my 84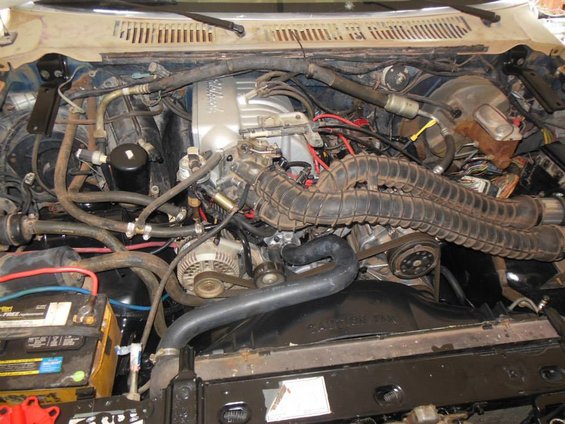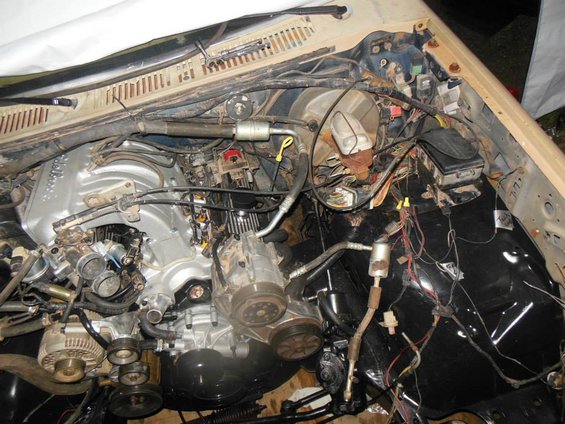 Registered User
Join Date: Mar 2017
Location: Auburn, CA
Posts: 50
Bronco Info: 90 w/a 95 roller 351 auto, E40d, manual 1356, Warn hubs, skyjacker kit, fully locked
I have a jba header system
K&n fipk
Hyper tech chip
New cats
Flow master
Posting Rules

You may not post new threads

You may post replies

You may not post attachments

You may not edit your posts

---

HTML code is Off

---