I am looking to swap my bucket seats for 2000 f150 ext cab 40/60 seats. Not much on here about the next series of F100s. 97-2004 I think. Any prior experience from someone would be helpful. thanks.
---
95 Eddie Bauer 351W
---
Last edited by KACorder; 03-19-2017 at

02:53 PM

. Reason: correction
Harley's & Bronco's FTW!
This one time... at band camp, I stuffed an '08 vinyl bench seat into a '73 F250.
Have you looked through the whole thread? Have you tried to search this and other areas?
I've seen a few King Ranch seats here and there, some off-brand installs too but not that many bench installs.
Not that it matters... it's all roughly similar and we can always use a fresh write-up.
You might have to read up to get some ideas and be the first to document that particular combination.
---
"When life throws you a curve... LEAN INTO IT!"

SuperMotors - Since 2002
I'm OBSessed
Quote:
I'm going to be doing the Mustang seat swap shortly. Since most of the pictures seem to have aged off the thread or just plain vanished, I'll try to document everything and post it here. I'm starting with these cloth seats out of a 2002 Mustang V6 coupe - the driver's is power and the passenger's is manual.
I hope to get the swap done over this weekend and will report back.
Any word on how this turned out?
---
1994 Bronco XLT 351w e4od
1995 Bronco XLT 351w e4od
Registered User
Join Date: Mar 2016
Location: Texas
Posts: 555
Bronco Info: 1989 Bronco 5.0 AOD w/ 3G alt, more to come
Thread Killa
Join Date: Jan 2011
Location: Orlando, FL
Posts: 8,698
Bronco Info: 1994 Bronco Eddie Bauer edition, 302 MAF, E4OD
It seems somewhere earlier in this thread someone asked if anyone made replacement King Ranch Seat covers. Someone replied and said it was dealer only due to licensing of the King Ranch Logo. Apparently that is NOT the case. This came in with my new seat covers from Richmond Auto Upholstery. They clearly show the King Ranch Logo on the seats and in the AD.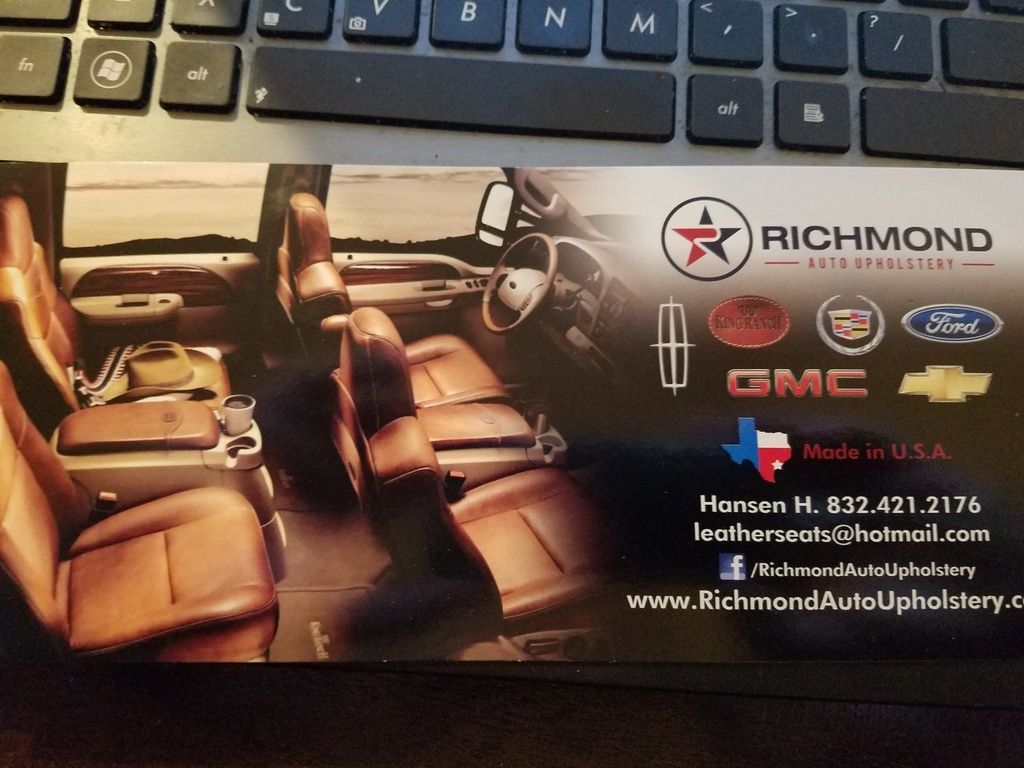 Posting Rules

You may not post new threads

You may post replies

You may not post attachments

You may not edit your posts

---

HTML code is Off

---