Well... another nice afternoon trip out to the 7 mile ORV park!
Thanks to @
RicoBronco
and @
Zen-Dragon
for meeting up with me down there.
Sorry I forgot to grab my "good" camera guy but I did get some really lame ass shots with my lame ass phone/cam.
I'll post what I grabbed and as usual... you can go to my SuperMotors, click on the pics to get the largest size and save 'em down to do with as ya like.
https://www.supermotors.net/registry/27831/88172
A few snaps of Rick (RicoBronco) following me down the "shoot" to start the afternoon off right.
Too bad you can't see how tight or tippy that first angle gets.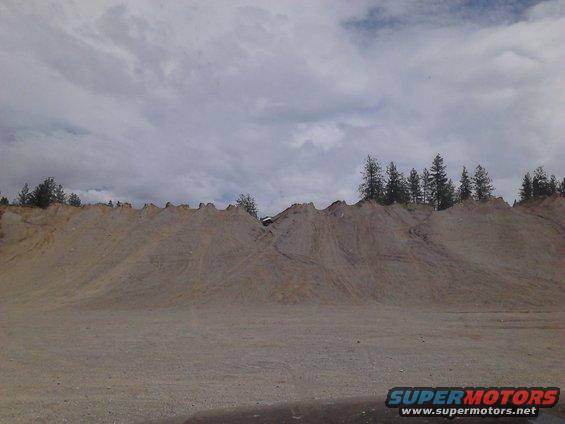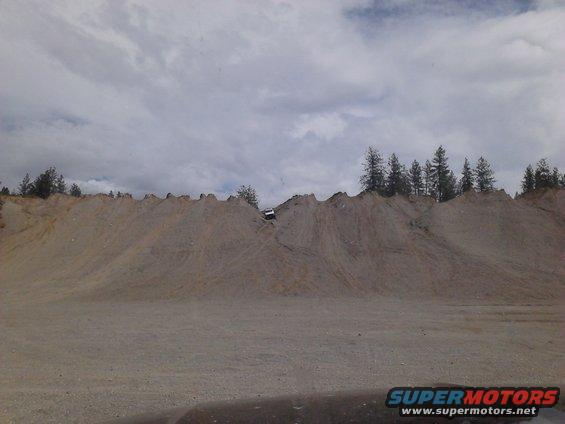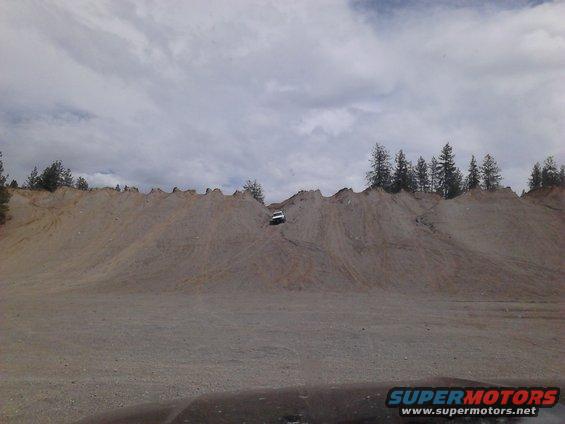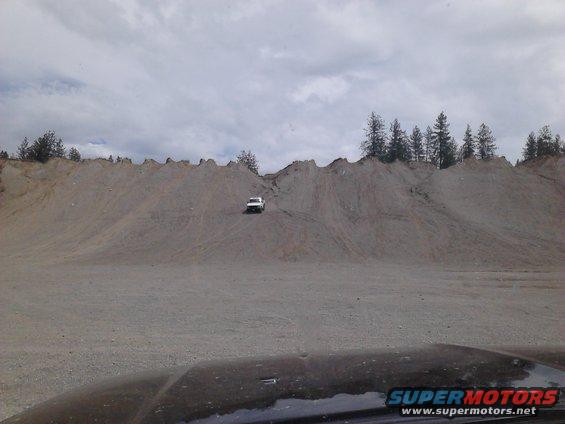 And Reuben (Zen-Dragon) followed behind him in his ol' lady's "new2them", 2013 F150 5.0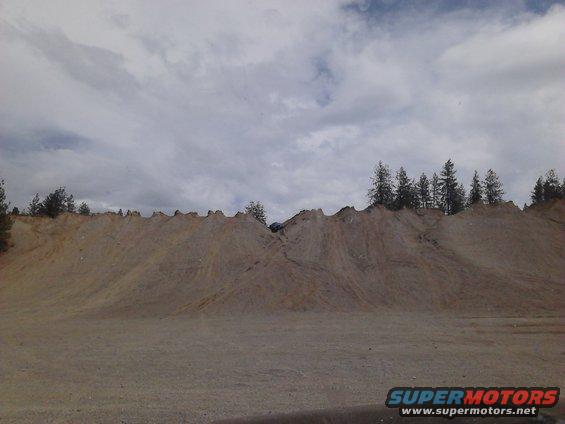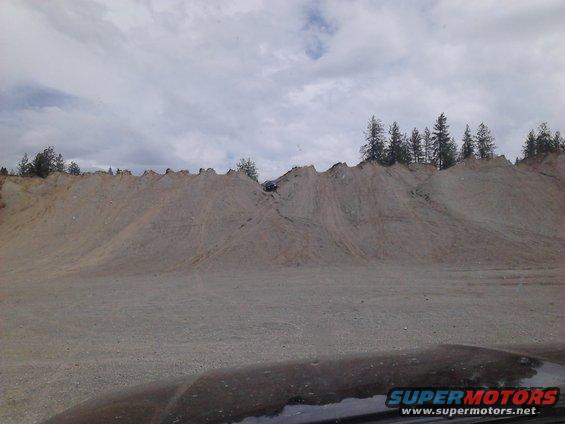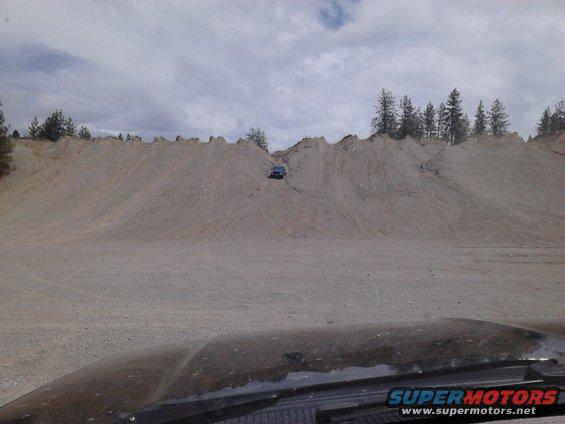 Here we were spinning around our first couple mud holes.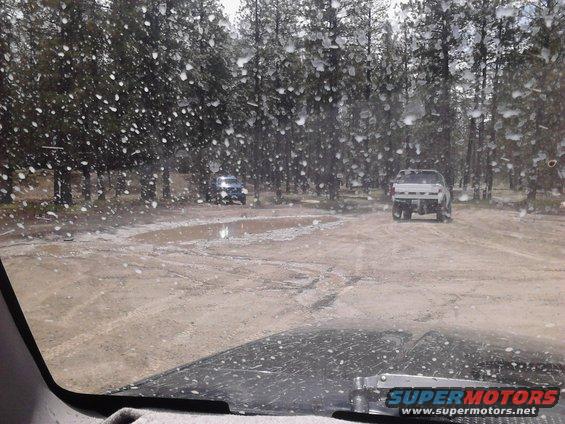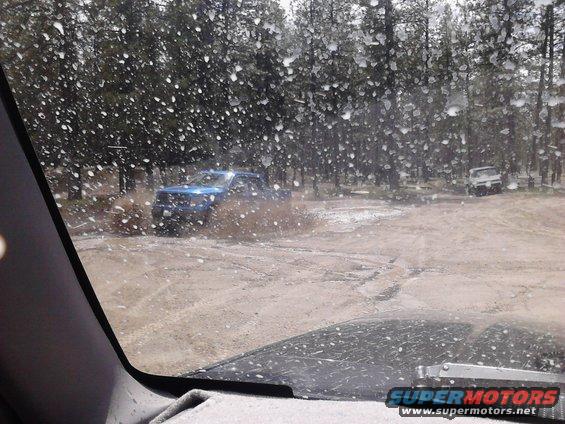 Off too find another to toss some mud and dirt around.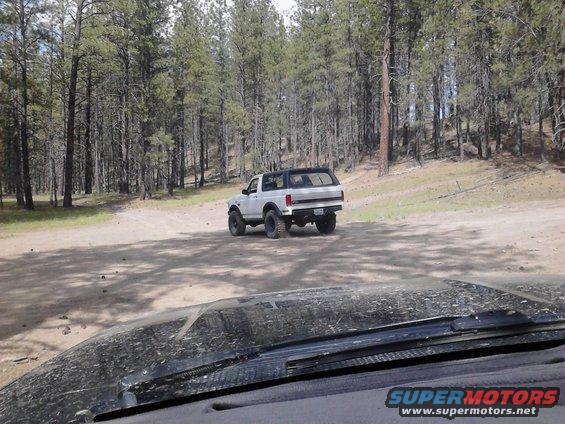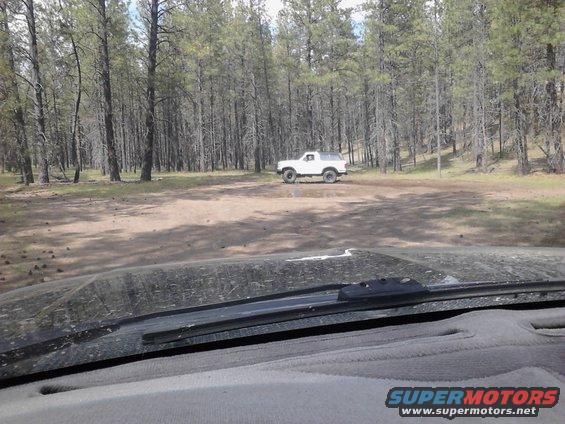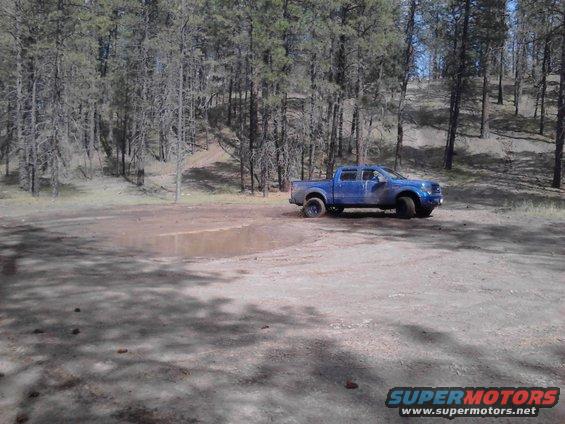 A little later, we ran by the rock pile... so I had to stop for the obligatory flex pic.
If I'd have gone any further forward on that flex rock, it would have rolled under my tire and that could have been bad without rock sliders.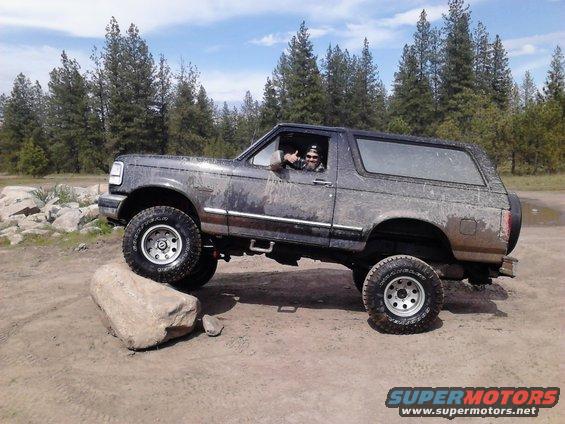 Then we headed down to "save" some Chevy dude, stuck in a mud-hole with a handful of rug-rats swimming, playing and generally running amok around his "sunk" rig. I expected him to be stuck in the big hole with his axle high centered but he just hit the puddle too hard and flooded his engine, so pulling him out wasn't half as fun or a challenge as I was expecting it might be. Still... always nice to help out some silly hick. Funniest thing was... after we got him out, his buddy was razzin' him big time about "Ford to the Rescue! Say it man... say it!" I thought it was a bit much, then I looked down and saw his license plate frame. I don't remember exactly but it said something like... "Bite Me Ford Boys" on the top and "Chevy Forever" on the bottom. I'm probably off a bit but yea... made total sense after seeing that. Reuben got a vid, so we'll see what he captured sooner or later. The only pic I got, following Rick over the hill and seeing him stuck in the puddle.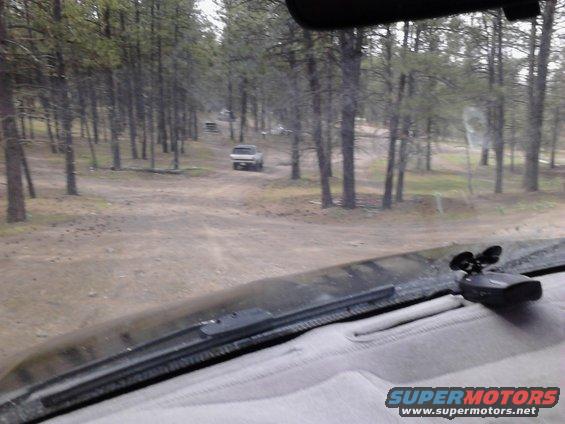 Rick said he had an issue with his IAC and was heading home to re-clean it, so Reuben and I piddled around a little bit more before heading out shortly after.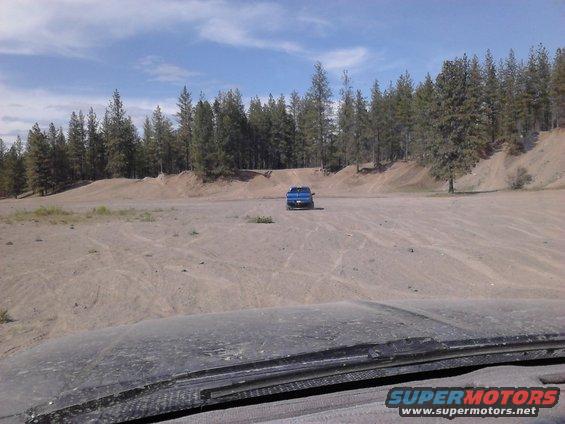 Apparently, right after Reuben cleared the top of this small hill and corner at the top, he dove head first into a washout and scratched the front of his ol' ladies bumper up a good bit. I saw him bouncing around pretty hard up top but was climbing the other shoot myself at the time. I didn't get to see it after we hit the car wash but I'm sure he'll hear about it. Sh!t should buff out but hey... you gotta get that first scratch somehow. May as well be out havin' a good time.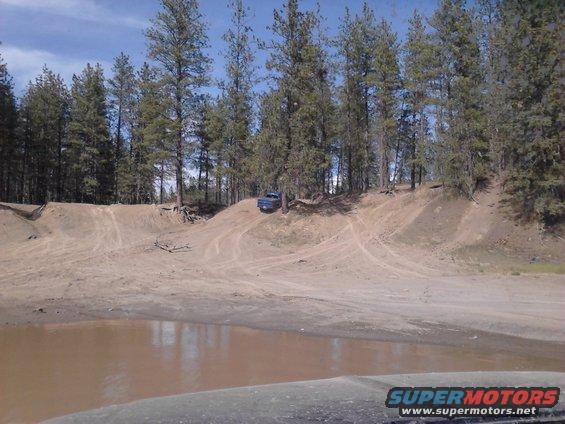 We wondered around a little more on our way out.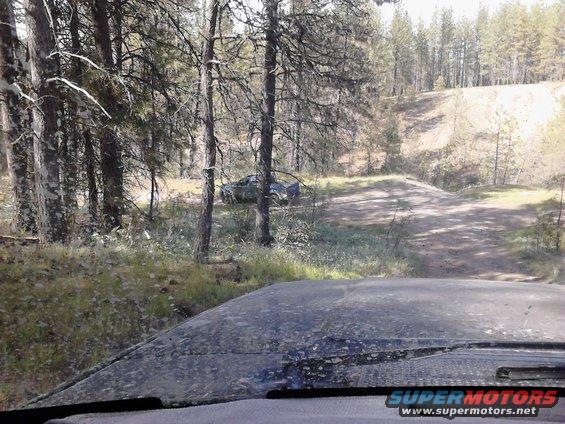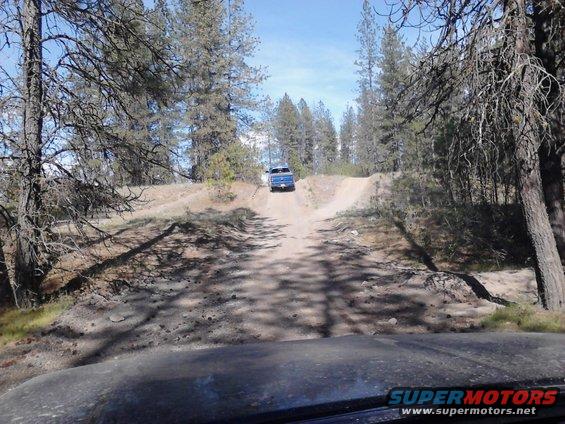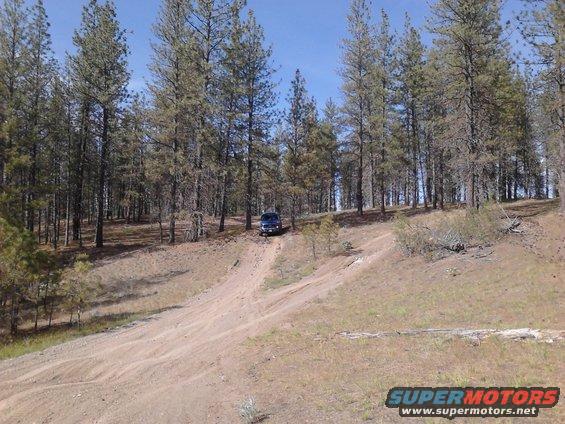 And up and over and out of the park...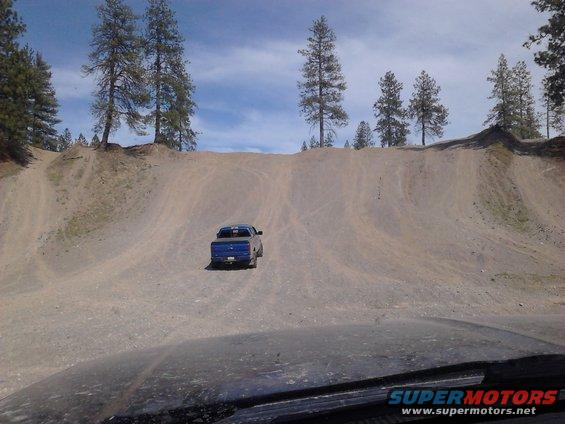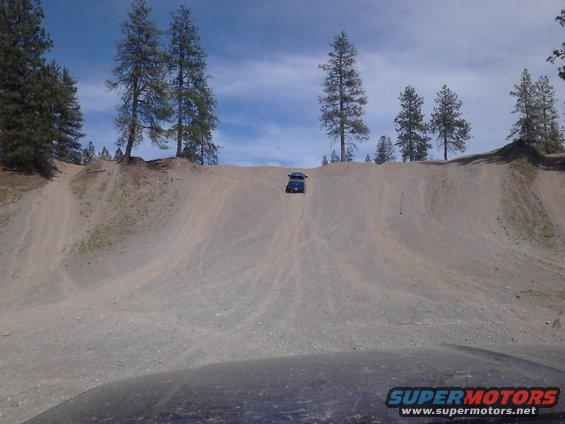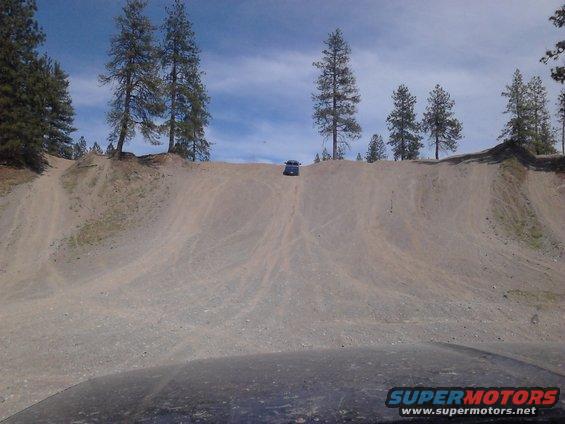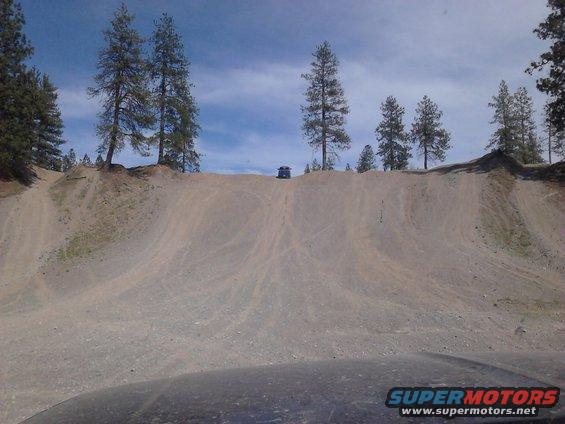 I spent a sandwich baggy full of quarters and at least a full hour at the car-wash but it was well worth it.
Had a good time with a few good guys and got to play a little in my big toy. Needed a little R&R, so again... thanks guys!
All work and no play makes Pepe` a grumpy, miserable, mf'er.
---
Last edited by BikerPepe`; 05-27-2019 at

01:49 AM

.
FSM Lifetime
Hella fun!
---
Damn that was a lot of fun!!!
I think i liked this part the best...
" type="application/x-shockwave-flash" width="425" height="350">
I'll get my pics uploaded today!
---
Zen-Dragon
The Storm Trooper: White 85' 351 C6
---
Last edited by AbandonedBronco; 06-13-2019 at

05:06 PM

.
Retired Staff
well clean up that video post and don't forget to include a pic of the front bumper scrape on yer gals purdy new truck, as well as an update on how well that went.
Registered User
Join Date: Sep 2018
Location: Benton City Washington
Posts: 9
Bronco Info: 1986 Bronco XLT
Just found the post, let me know when you do this again and I will come up from Benton City (Near Pasco)
Retired Staff
That's a good bit of a drive @
Pondhopper
but if you're up for it, keep an eye on the thread. Should be easy now that your "auto-subbed" by way of reply.
Have you ever been through 7 mile ORV park? Just asking because I'm not sure it's worth the effort but we'd still be happy to have ya.