General Information
History
: My Last Bronco. Purchased in Oct. 2016. CA. Bronco, relocated to S.E. ID. and now N.E. WA.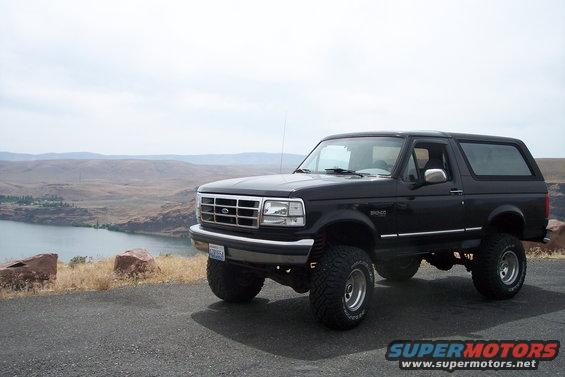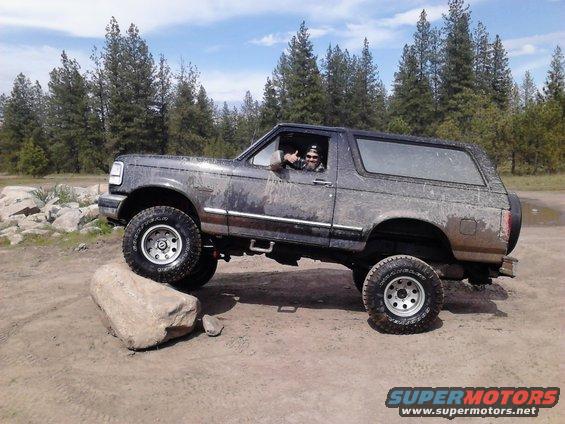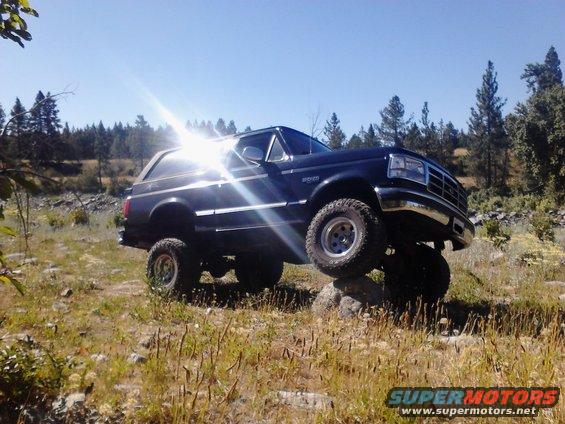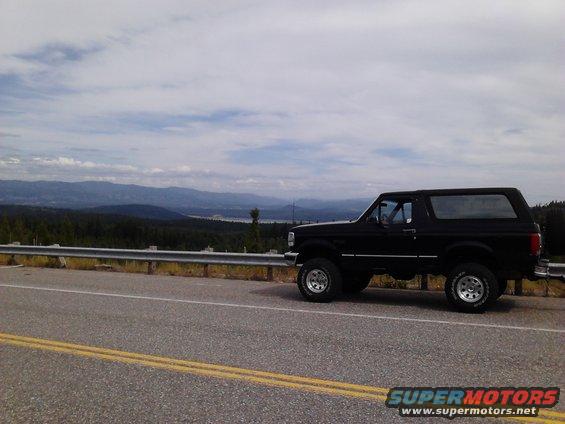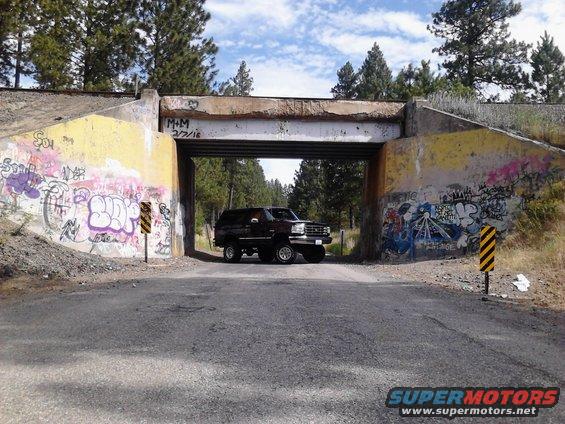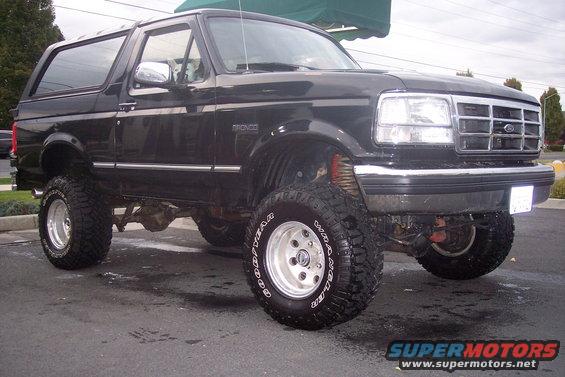 Now THIS is MALL CRAWLIN!!!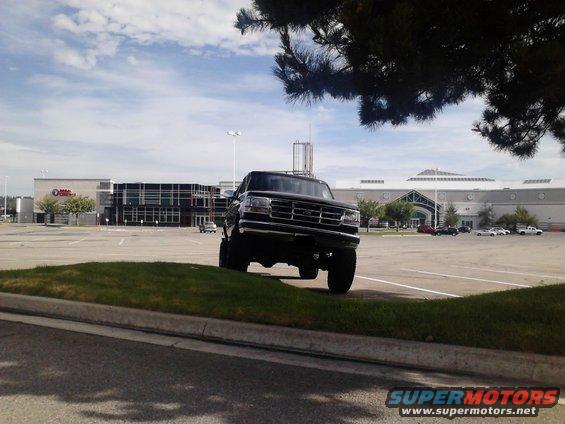 Freshly rebuilt 351W in October of 2018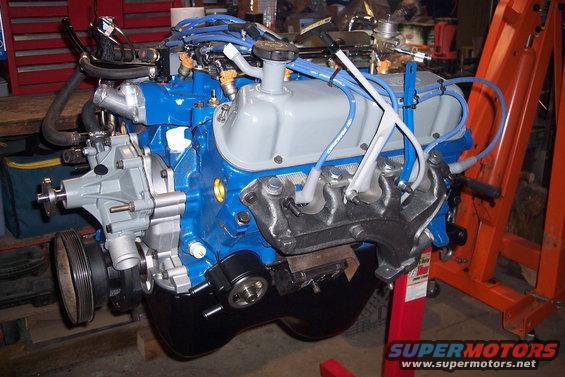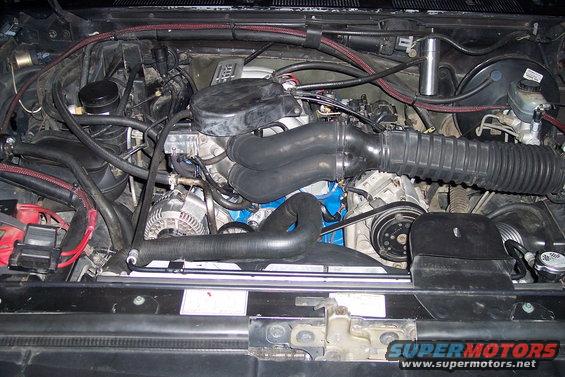 Cargo Area shelf and 2x 10" sub-box. Great for extra security with top on or off and super convenient for easy access. I also have a small trailer, so the loss of cargo space for very large items is no big deal.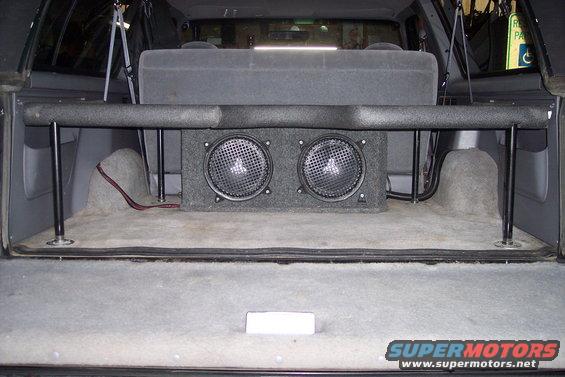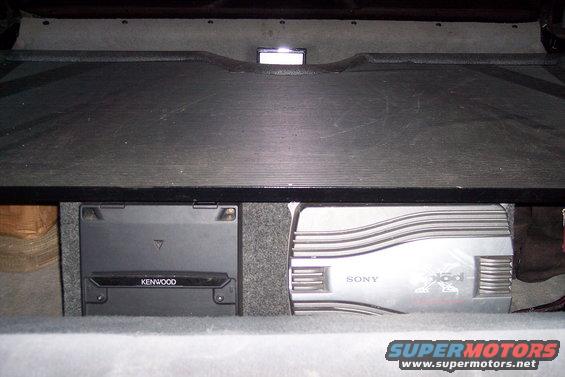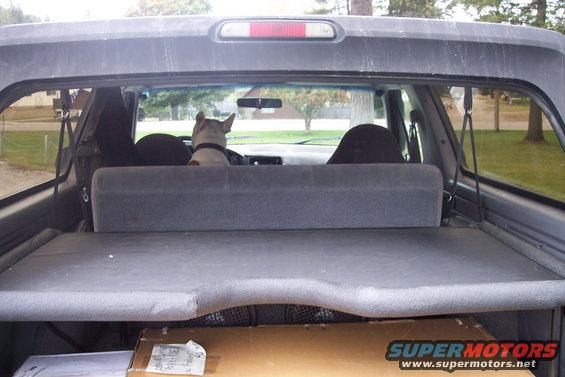 Love my FSB!!!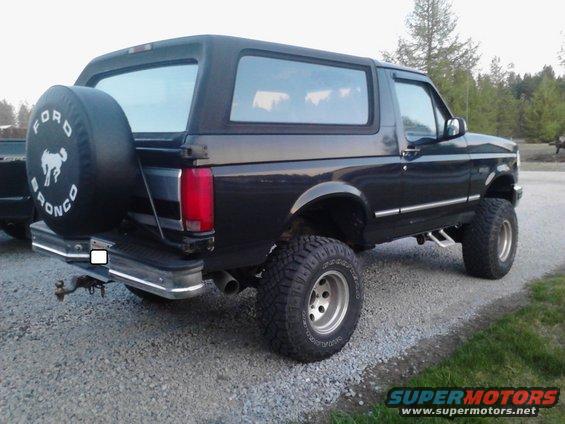 Modifications
Drivetrain
: 5.8 / 351 w/Mass Air
E4OD Transmission w/cooler & filter
BW 1356 Manual
Interior
: OEM grey cloth (elec. lumbar) with Ford center console/jump-seat
Storage area, space doubling platform stand
Exterior
: BLACK!!!
Clear headlights/blinkers
BULLY brand, Aluminum hoop steps
Audio
: Kenwood Excelon stereo, JBL speakers, Kenwood Amp & Sony Xplod booster, 2x 10" sub box
Suspension
: 6" lift, w/4" rear axle blocks, quad front shocks & rear tow pckg w/7 prong plug
Wheel and Tire
: Summer: 33x12.5x15 GYW Duratrac on 15x10 Outlaw II
Winter: 33x12.5x15 Studded GYW Duratrac on 15x10 Outlaw I