Discussion Starter
·
#1
·
So I built another 1/2 top. I really loved my first 1/2 top, but it ended up being a little short and a tall person didn't fit in the back so well. I built the first top thinking that no one had ever built one before because I couldn't find one on any searches. After I had built the first one I found out that bigbroncojeff had built one years ago. He had called it a chop top and I had never search for that. Jeff had gone about building it a bit differently and his top was a little longer. I had shortened my first top 31.5 inches and Jeff had shortened his 29.5 inches. My new 1/2 top is shortened 26 inches. I know that my first top got kind of mixed reviews and not every one likes the 1/2 top look but I love it.
This is my victim.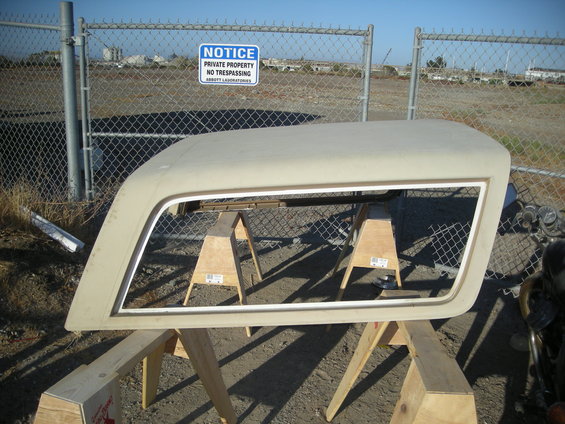 I cut the front and put it in place.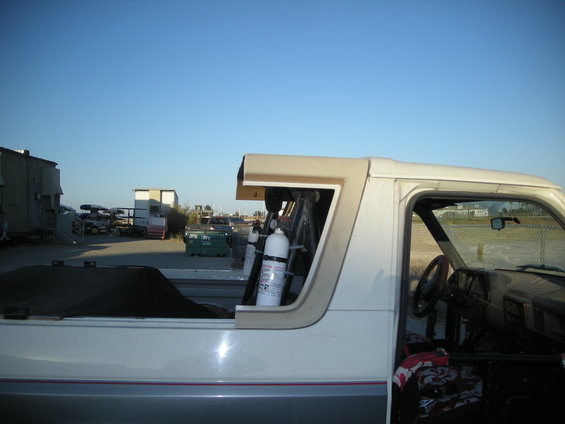 The back half waiting to be cut down to size.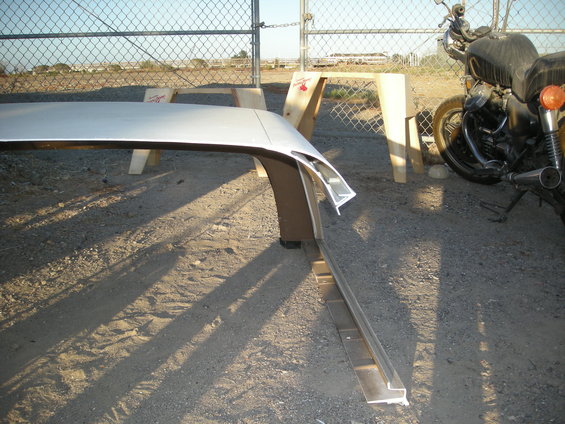 Top of the back of the top half trimmed to size.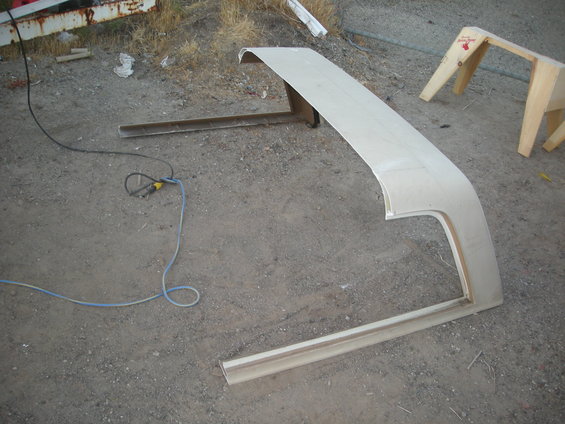 The two halves slid to gather to see how they line up.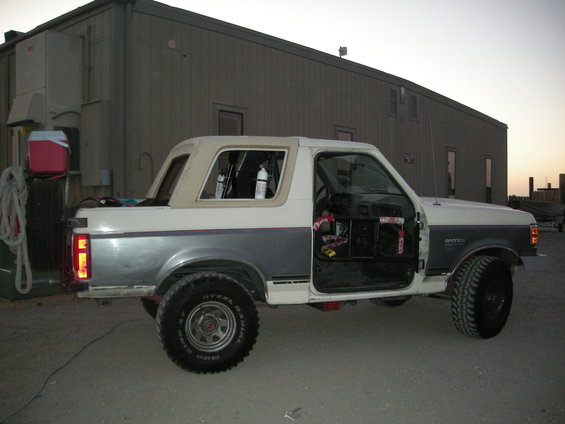 Now the sticking the two halves to gather part of the project.
These hollow points are key to the structure of the 1/2 top.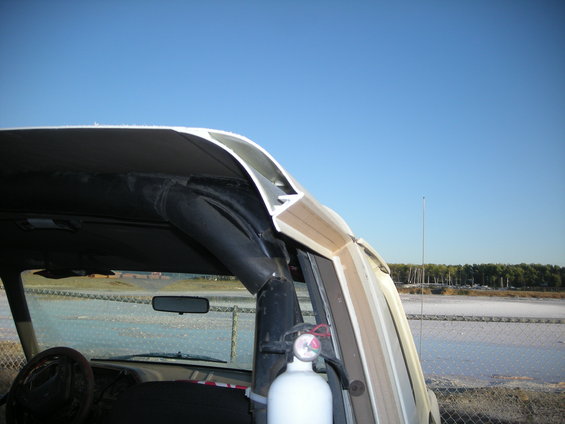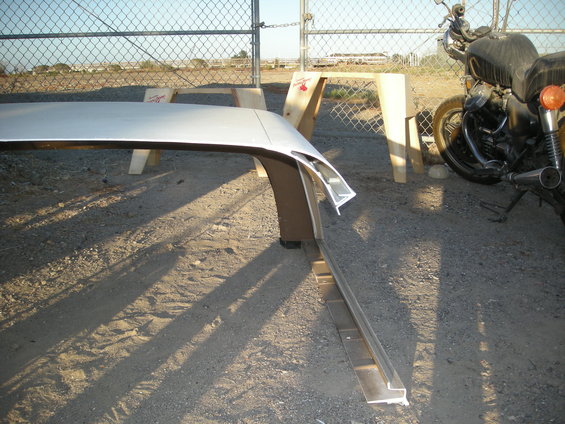 This is 1" steel bar that will be glassed in to the hollow points of the top.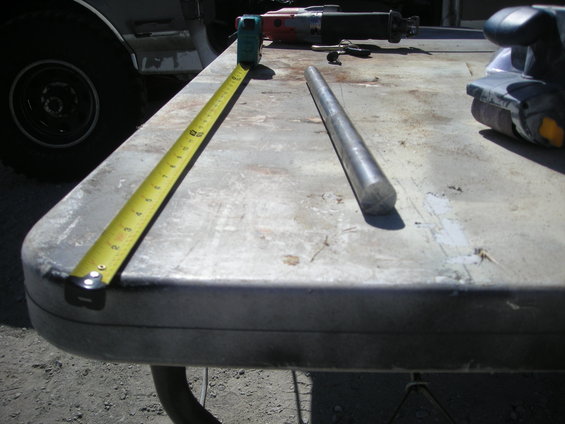 Getting ready to stick the two halves to gather.
I used fiberglass epoxy resin and fiberglass mat. The metal bars are encased in mat with 48 ounces of epoxy. I stuffed the epoxy soaked mat in the hollow points, put the bars in place, stuffed more soaked mat around the bars and slid the top to gather and bolted the top in place. In the first top I used square steel tubing just to give the top some back bone.
On this top I thought it might be kind of cool if I could beef up the middle of the top.
The gray stuff is fiberglass Bondo, It's good stuff.
I laminated a piece of the roof on the in side of the top.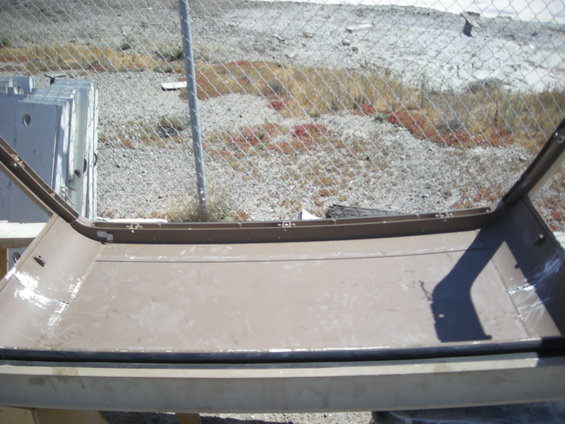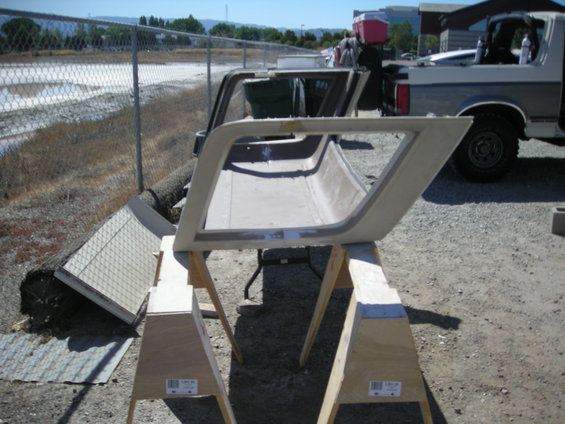 The first coat of primer is on.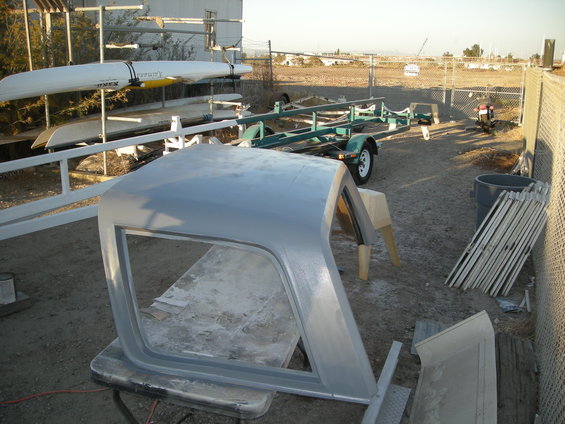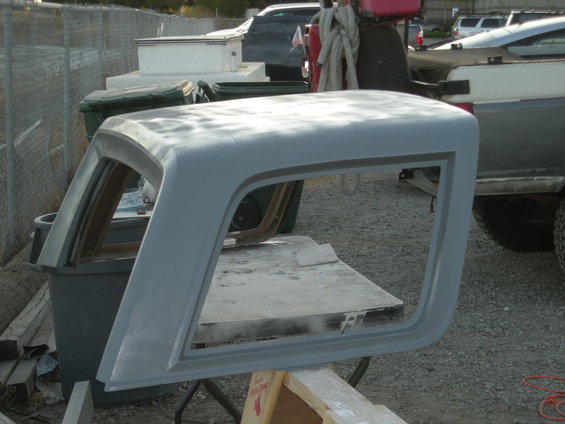 bolted up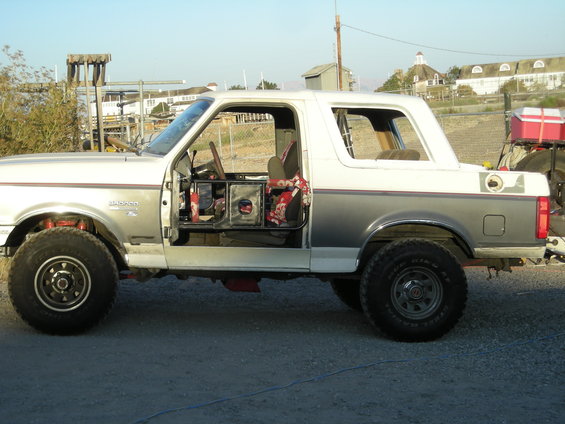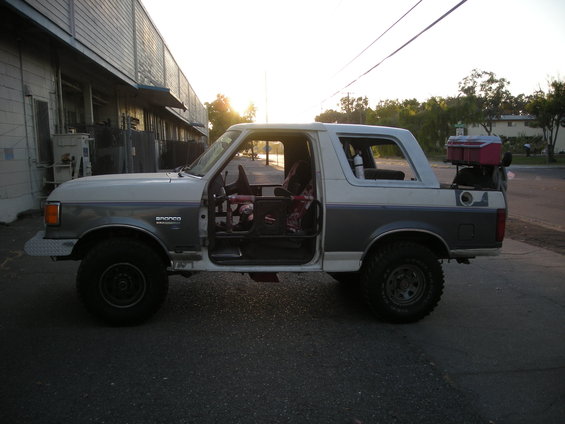 Old top, new top and Jeff's top