After selling my 79 bronco a few years ago I've been itching to get back into the bronco world. Well my neighbour bought a 78 f100 and seeing it sit out front put me over the edge. After reading countless craigslist ads and even going to look at a few Broncos I had all but given up. They were all rotted out something terrible and the people wanted gold for them. Well on the way back from looking at one I hit Craigslist and found my perfect project. So after looking at it the next day I drug home this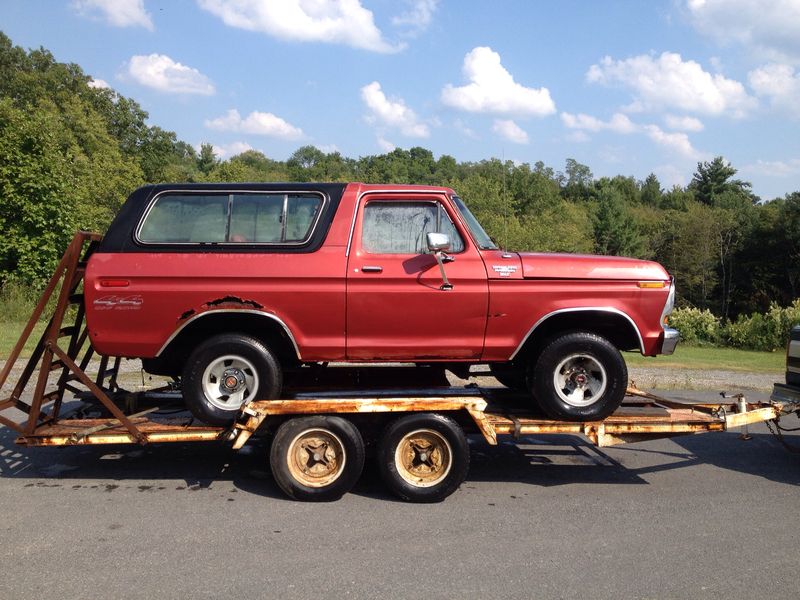 A 1978 bronco ranger XLT. Red interior, factory cb plug, c6 auto, np203. The catch is someone has swapped in a 390. A car 390 at that. They did a miserable job with the swap so there is a lot of work to be done there.
Over all the truck isn't to bad. Floors and quarters are the most of it. Rear body mounts and a tailgate would top it nicely but aren't needed yet.
Here are a few more pictures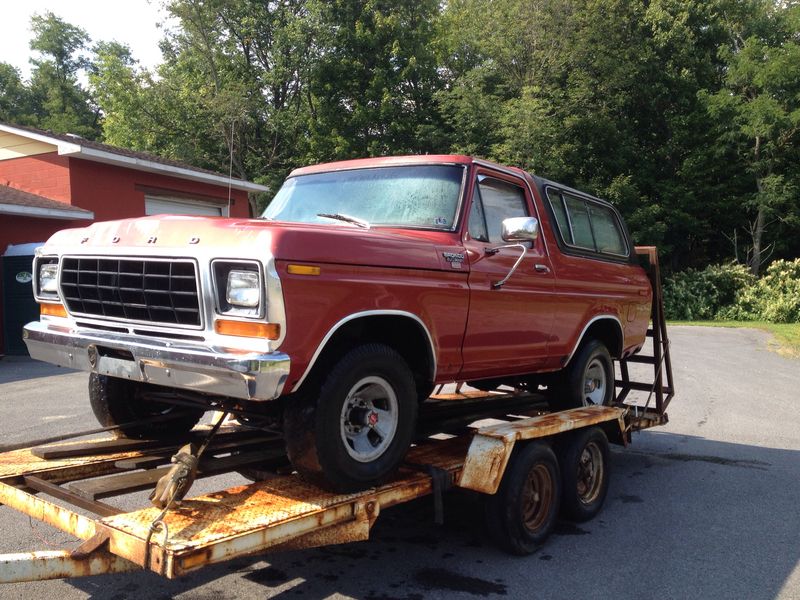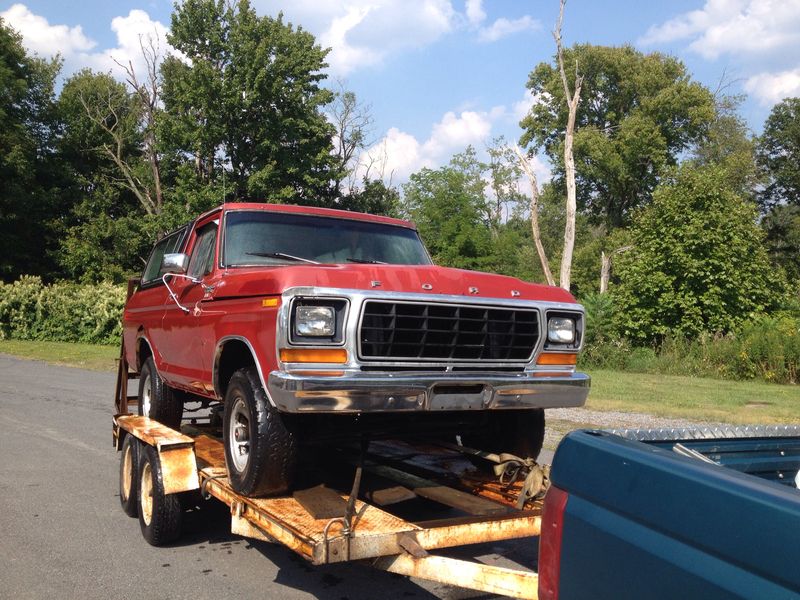 Sadly those are the best pictures it's going to have for a while as I'm stripping out rust and it's going to look a lot worse before it looks any better
Anyways feel free to comment or critique my rebuild.