Discussion Starter
·
#1
·
Guess I'll finally take the step and and post up my "build" I guess in my case it's more of a "bought" as most things I touch end up broken rather than fixed I find it easier to just pay for most of the work. I also don't have the experience many of you do and do admit its hard to gain any when I'm paying for most of the work however time is a virtue and fortunately I live in an area where labor rates are affordable. In short my admiration for BKO's started from my father, he had a 79 for a couple of years when I was growing up and I really enjoyed my time in that vehicle. Every time I seen one I would reminisce to my younger days and when a buddy had one up for sale I jumped at the opportunity.
Here's a picture of my parents' one of my cousins in front of the bronco and my dad on the right;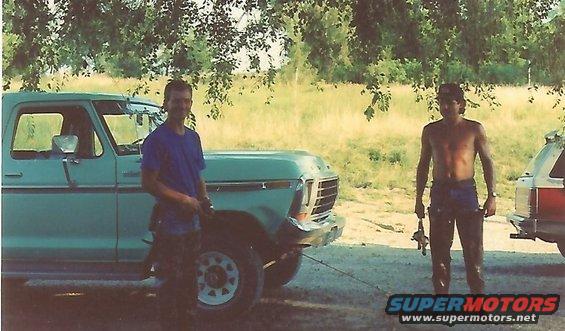 The day I brought her home back in Jan of 2016;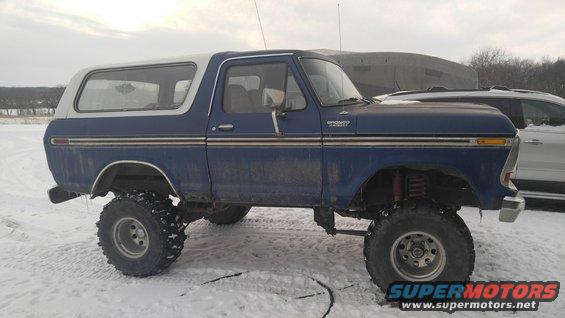 The engine ran fine but was needing a rebuild. It was doggish and had several leaks. I had considered a 4bt swap a few years prior on a 68 GMC project I lost interest in so it didn't take much for me to decide to got that route again. With the assistance of a couple of my cousins we stripped the old engine and transmission and loaded it up headed to the builders, he makes his living keep old tractors operating for farmers but had done a couple of similar swaps in the past for himself and friends.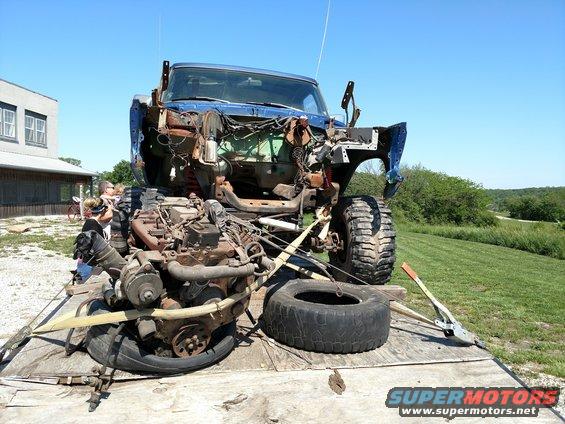 Pictures after he was nearly done. He fab'd mounts for the engine, radiator, inter-cooler, transmission, and transfer case. He also adapted the transmission to the np205.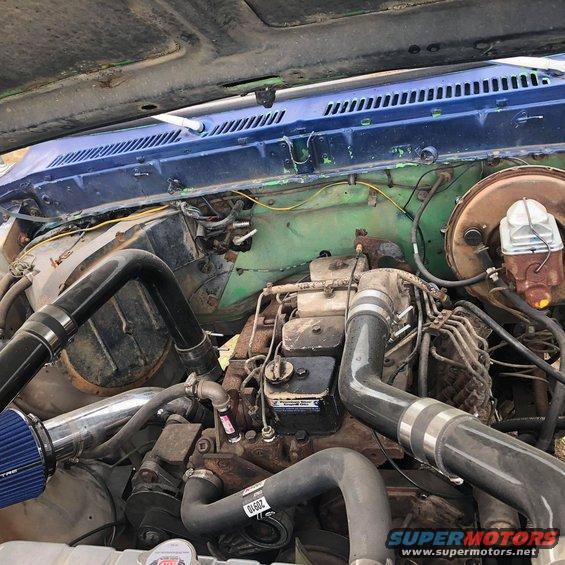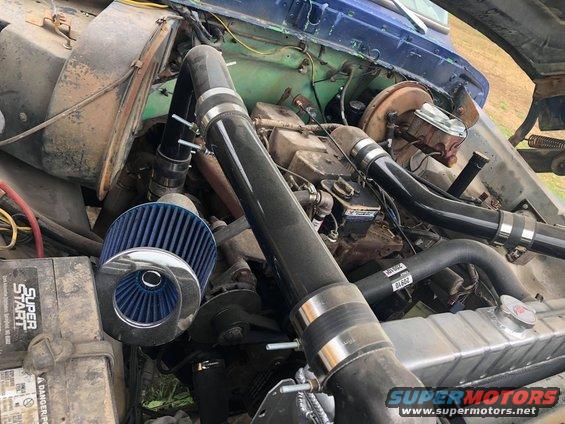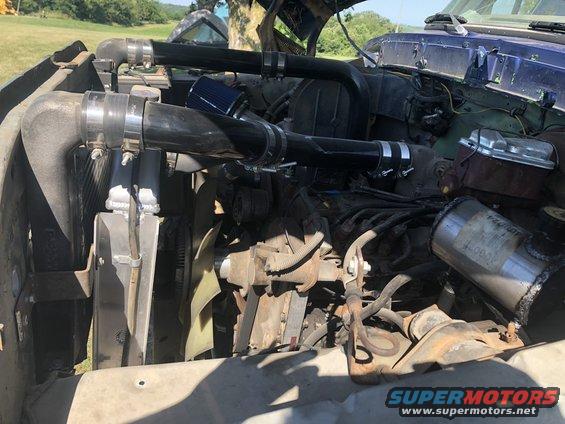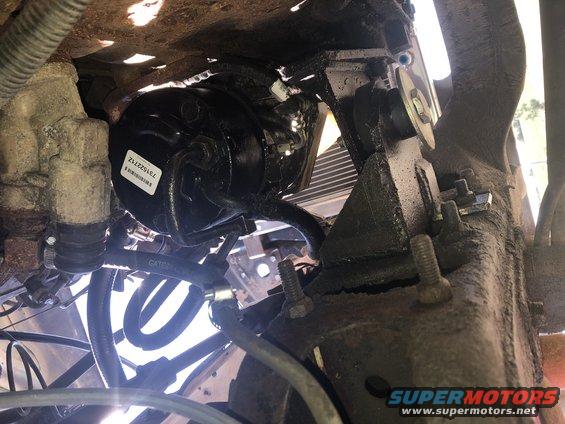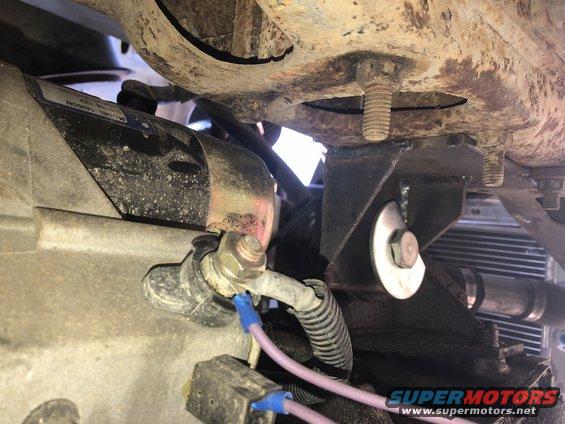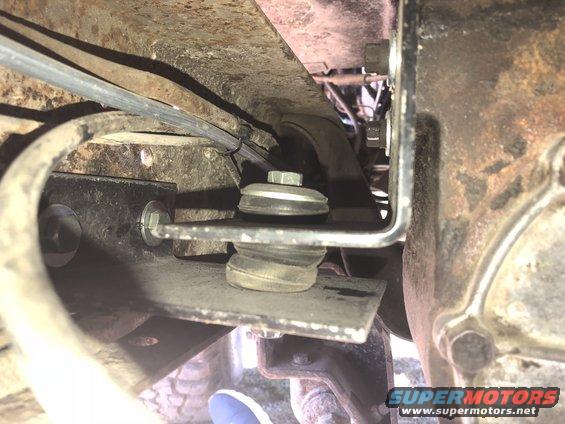 There were still a few things to button up in these photos
He warned me keeping those farmers in the fields would take priority so nearly a year later I was able to pick it up. I dropped it off in the late spring just as things were kicking off for him. If I'd taken it in the fall he may have gotten it done in just a few months. Here it is the day I got it back, in the mean time my dad had ran it to the tire shop for me to get some new rubber.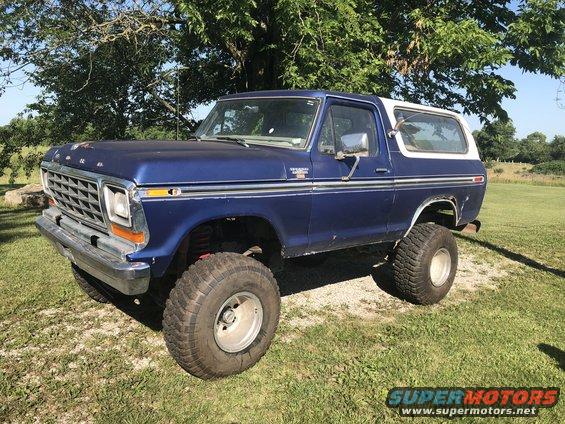 we took it fishing several times last summer and I drove it to work a few times. The brakes left quite a bit to be desired and the gearing wasn't right (3.50's). Letting the funds replenish never the fun part but I just took it easy when I'd drive and we got to make many memories.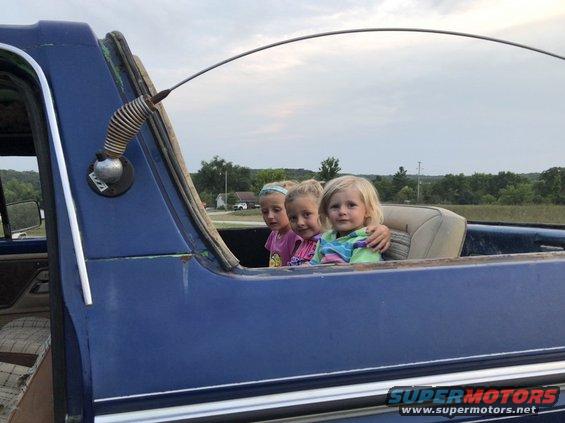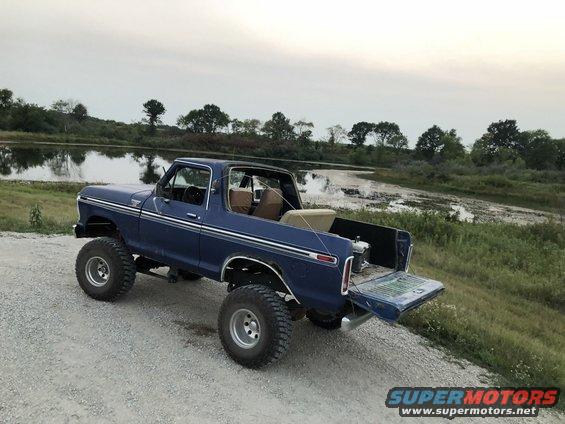 Sorry these two are sideways. They looked right when I uploaded them.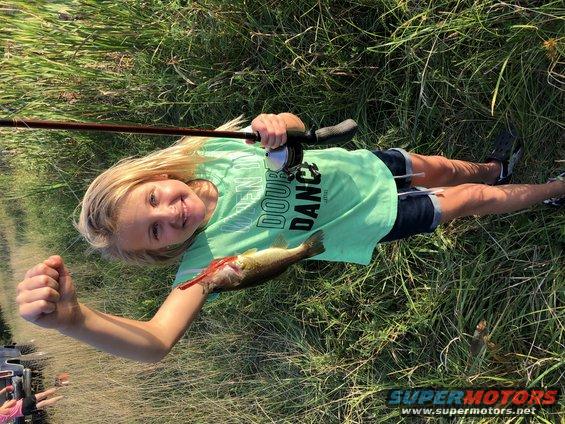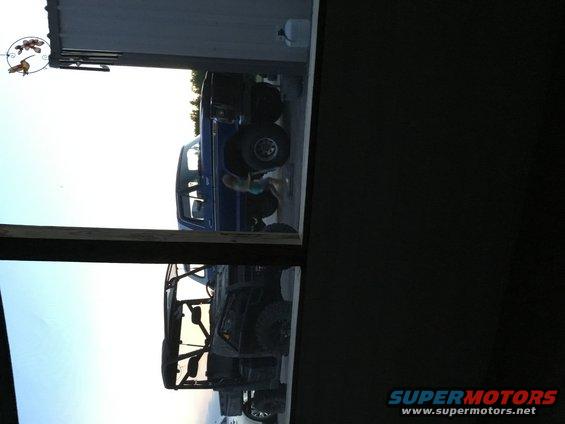 winter play.