Discussion Starter
·
#1
·
this truck must go, you need to see this truck in person to appreciate it! it will blow your mind in person. THE PRICE IS $1400 FIRM I WILL NOT GO DOWN LOWER, AND IT IS NOT OR BEST OFFER, I AM SOLID ON THE PRICE!!!! if i dont get the $1400 i will part it out and make more then that, ALSO IF YOU DON'T HAVE THE CASH AVAILABLE (OR A TRADE OF A CONVERSION VAN) PLEASE DONT WASTE MY TIME OR YOURS! Please be serious about this sale, i have no time for flakes or tire kickers!
anyways the moment that 460 big block fires up and fills the air with the melody of 460 cubic inches of pure american muscle, it will bring a smile to your face, and make you feel like a 16 year old kid again. the 1993 Eddie Bauer seats, front and back will pamper you inside, and make those short and long drives enjoyable. the flat black paint will help you blend in when camping or hunting/fishing. This truck is a great truck that will provide you with tons of enjoyment. take her camping, take her hunting/fishing, take her off roading, or just take off the cap and cruise around town! unfortunately i have to let her go. Play toys aren't an option for us right now, and must go immediately, as we have family obligations to meet before having a play toy. The price i am asking doesnt even cover the costs of everything i have into the motor!! she will sure to please you! this truck has no computer to go bad, is stone simple with its Holley carburetor, has the same power as a new hemi, but much more torque, and the incredible big Block Ford sound! here is all the info about the truck
its a 1982 bronco with a 1973 Lincoln 460, with the following
edelbrok performer plus cam and lifters (RV style cam, awesome low end torque good high end hp),
weiand stealth dual plane intake,
Holley 770cfm carb ,
edelbrock triangle shaped air filter,
all new gaskets and seals,
oil filter relocater kit,
new oil pump,
new oil pan,
Cloyes double roller timing chain,
new starter,
new starter solenoid,
hedman long tube headers, with leak proof dead soft aluminum gaskets,
flexible blue powder coated stainless steel radiator hoses,
c6 transmission with shift kit and 1100 stall speed converter.
horsepower tv did a recent build that is very similar just a slightly different cam (different brand almost identical specs), and got 378hp/498 ft pounds of torque... this truck will be awesome, it will pull like a freight train!!!! prepare to have a big grin on your face!
also it has installed in her a 1993 Eddie Bauer bronco front (power lumbar hooked up) and rear seats with matching console, which these seats are really comfortable!!!
sunpro tachometer,
pioneer cd player.
aslo has the factory installed "sport" roll bar.
has dana 44 twin traction I- Beam front and ford 9" rear (3.50 gears front and rear) has new pinion seal on rear axle,
super winch brand manual locking hubs,
and currently has 32" BFG all terrains that are just about 25% tread (will need to be replaced soon). this truck IS be a beast. body is rough, and painted flat black for the urban assault look! AGAIN THE PRICE IS $1400 FIRM I WILL NOT GO DOWN LOWER, AND IT IS NOT OR BEST OFFER, I AM SOLID ON THE PRICE!!!! if i dont get the $1400 i will part it out and make more then that.. the truck still needs to be timed (total timing is too far advanced causing the truck to run poorly), and the carb has to be tuned for the motor, and an exhaust put on (very cheap if you do it yourself). please don't look for a perfect truck, it is a 28 year old truck!!! she is rough but a good truck, and worth every penny i am asking for it. IF YOU HAVE CASH IN HAND, MY TITLE IS IN HAND, I WILL ALSO TAKE A TRADE OF A FULLSIZE CONVERSION VAN!!!!!!!! I prefer phone calls and/or text messages call Gregg (719) 896-6311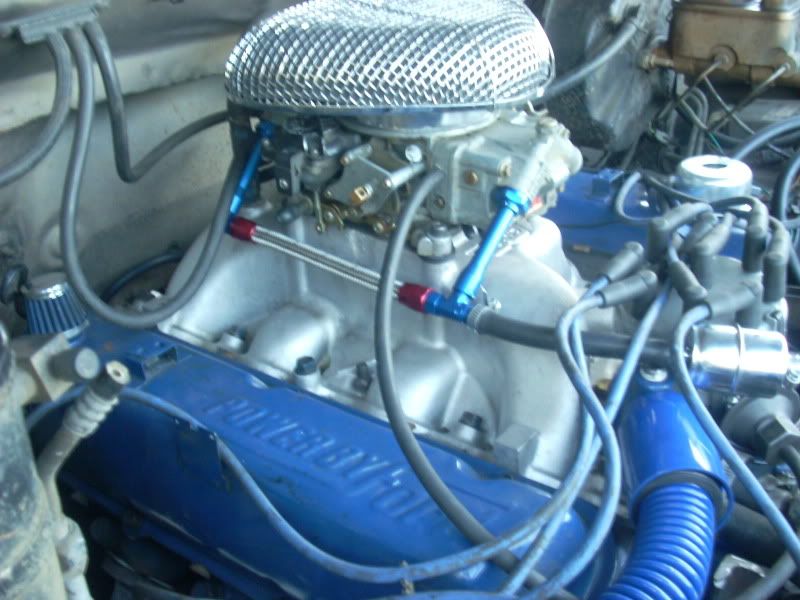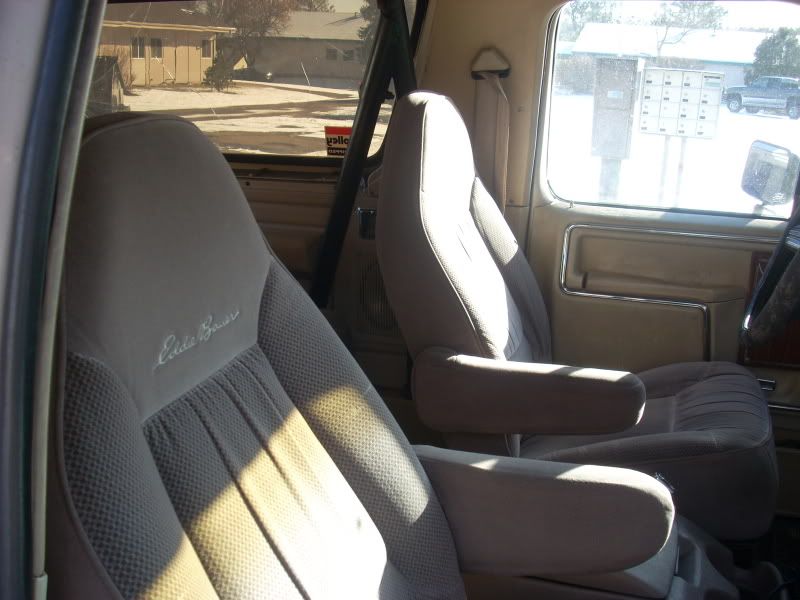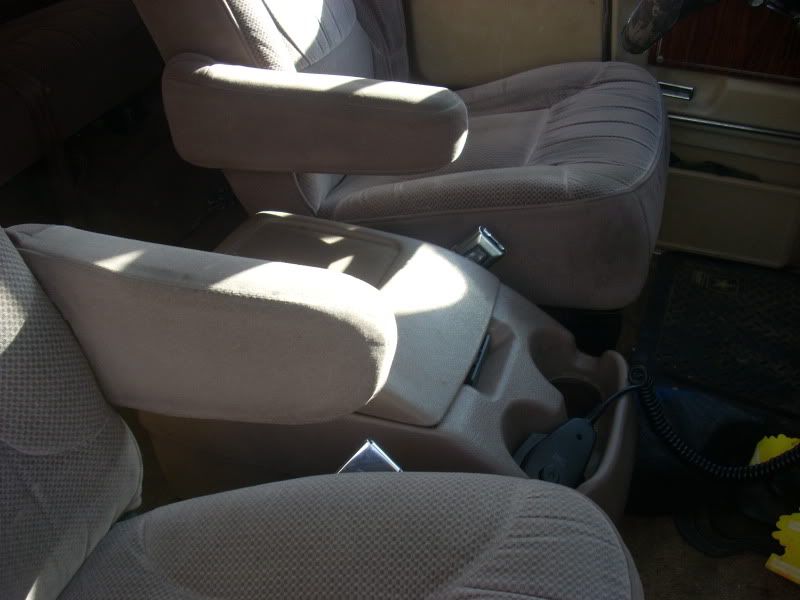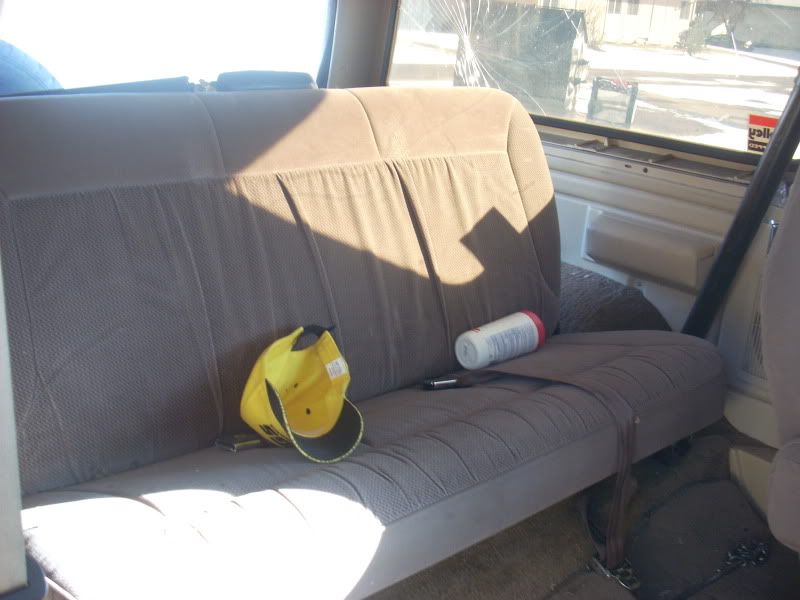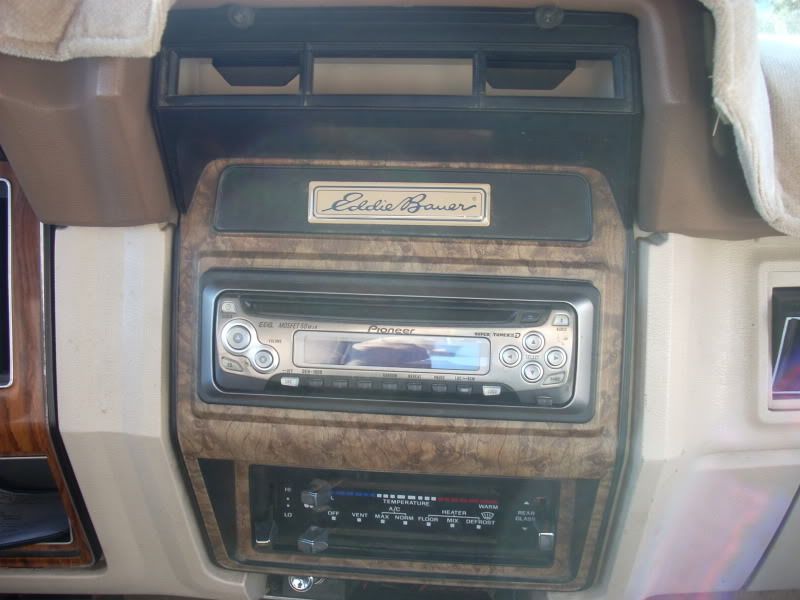 light bar not included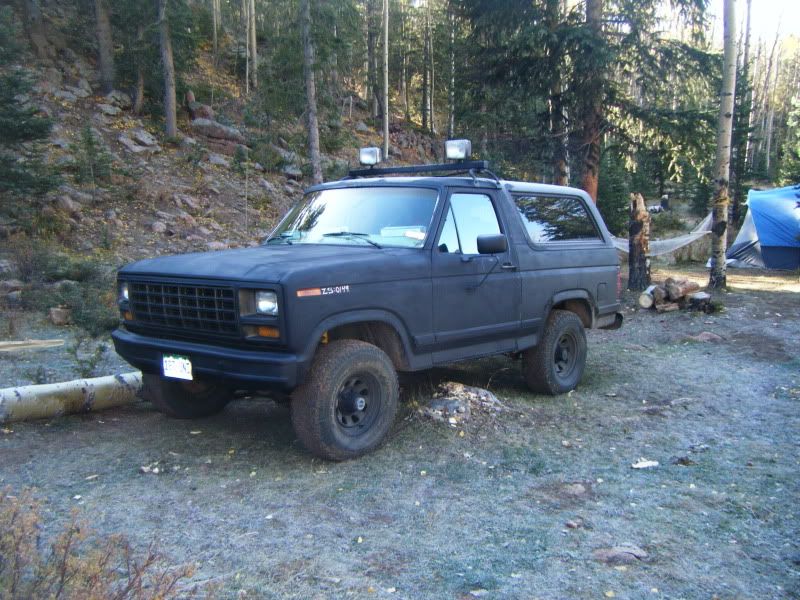 also have a set of 15x10 5x5.5 wheels with 3.75" offset. they are black wagon wheels. i am asking an additional $65.00