I really didn't have a basis to start with for the shims, so I started with a random set that "seemed good" just to see what it'd get me: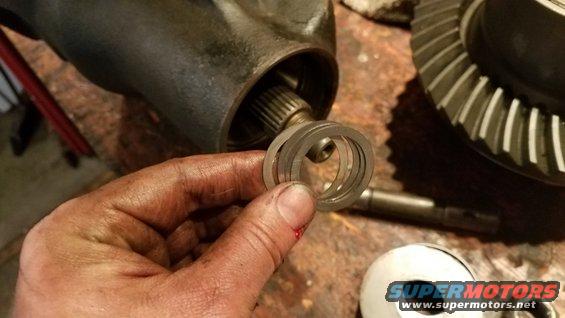 The bearing is pressed on, so it will be pressed by torquing down the yoke: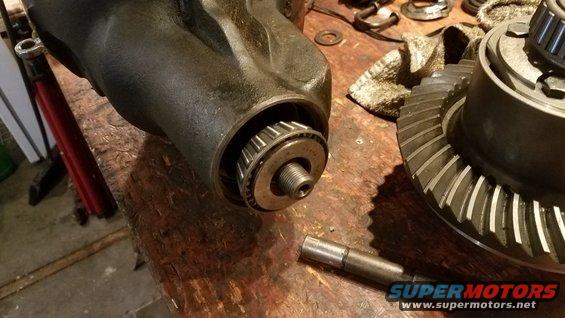 Oil slinger: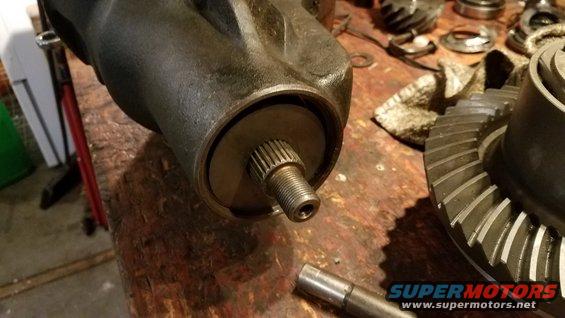 Yoke, washer, and nut: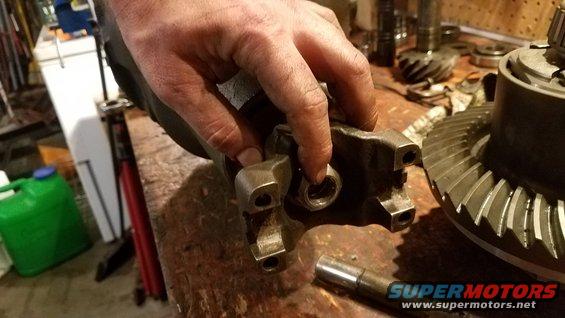 This is an idea I got off of a video on YouTube. Went and got a 3 foot piece of steel and drilled two holes to put a u-bolt through. Still took a lot of effort, since it's being torqued to 200 ft/lbs, but it worked extremely well: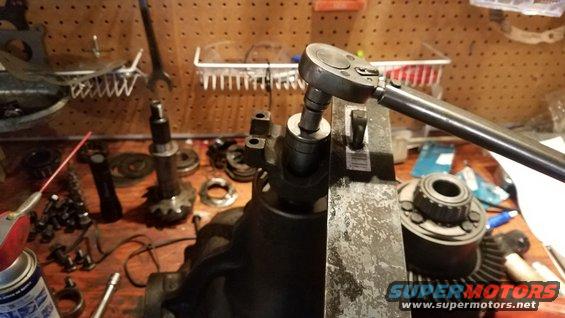 Once torqued, I checked the preload. With new bearings it needs to sit around 14 - 19 in/lbs. This is done by rotating the pinion with an inch / lb torque wrench and seeing what resistance it takes: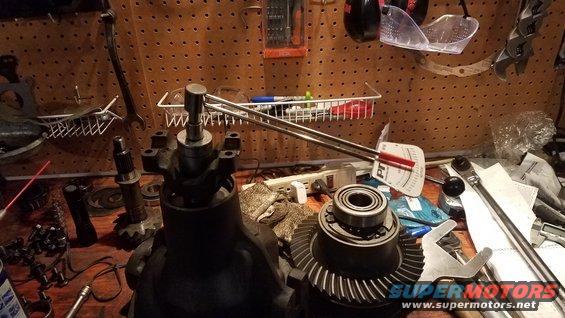 Close!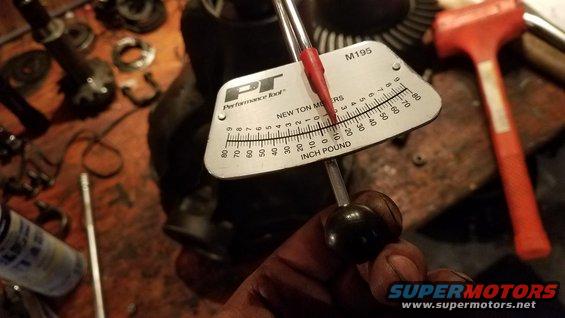 Fortunately, the preload doesn't need to be perfect until you get the gear pattern set, so this can be revisited later. No point in fussing getting it perfect when you might have to completely change the amount of shims you have.