Discussion Starter
•
#1
•
i am very regretfully listing my pride and joy for sale to a good home. i have a new baby and live in alaska. the truck has been dormant in michigan for about 6 years now, only getting 150-300 miles per year while i am in michigan on vacation. i have kept it in ready to go condition, but it is becoming a lot of work everytime i go to visit family in michigan. i just dont wheel it anymore.
the truck is located in northern lower michigan. buyer will have to arrange pick up. i have owned this truck since 1995 and have done every mod myself. i am an aircraft mechanic, and this truck comes with a very comprehensive log book of all maintenance and modifications.
this truck is very driveable, and has actually driven from michigan to alaska and back (about a 10,000 mile trip). it has been my daily driver from 1995 to 2007. i have driven it to moab and all over the country wheeling.
here are the specs.
1990 bronco xlt
about 225,000 total miles
302 efi engine. engine rebuilt at about 150,000 miles. many mods. runs awesome!
e4od trans. built bulletproof with 4r100 diesel guts. many mods. 100% tough.
dana 60 king pin ford front axle. coil sprung. 5.13 gears. detroit locker. one ton brakes.
custom steering. dom tubing one ton tie rod ends. top of knuckle flip. no bump steer. angles are perfect.
bw1356 transfer case. completely rebuilt. floor lever shift. works perfectly.
14 bolt full floating rear end. 5.13's. detroit locker. disc brakes. 1410 series pinion yoke (huge)
every u-joint installed is a spicer. and it has spares for all.
custom driveshafts.
arb bull bar front bumper.
hella rally 4000 off road lights (my favorite)
mile marker 10,500 lb hydraulic winch with amsteel blue rope.
custom rear bumper with tire carrier and cooler/gear rack, big reverse light.
rock sliders.
rear roll cage (4 point)
new tailgate. window works great.
michelin 325/85R16 tires. military radial tires that are about 38.5" tall and 13.5" wide. good highway manners. comes with full size spare.
also has super swamper tsl 39.5 x 15 x 16.5 mounted on recentered hummer double beadlocks that could be purchased seperately.
ss shorty headers. true duals. brand new ultra flo welded ss mufflers and brand new tailpipes.
original gray interior is a 7 out of 10.
paint is estate green metallic clearcoat. a couple of dents here and there. lots of scratches. but still cleans up pretty darn good.
i got 12-13 mpg driving to alaska towing a 1500lb trailer
these are the main features. i can go into way more detail upon interest. it was built for wheeling, with an emphasis on keeping it highway driveable.
here are the negatives:
it is very difficult to load an infant in a carseat in the back. lol.
track bar bushings are loose. needs new.
brake pedal has always been low with 4 wheel discs. but brakes work awesome.
drivers seat has a rip.
steering wheel leather is ripped.
some rust starting at lower rear left quarter panel and left front lower door post.
warn hubs are high mileage and showing wear internally. still lock perfectly for off road tho.
winch rope has been sitting in the sun. very end might be weakened by UV???
windshield cracked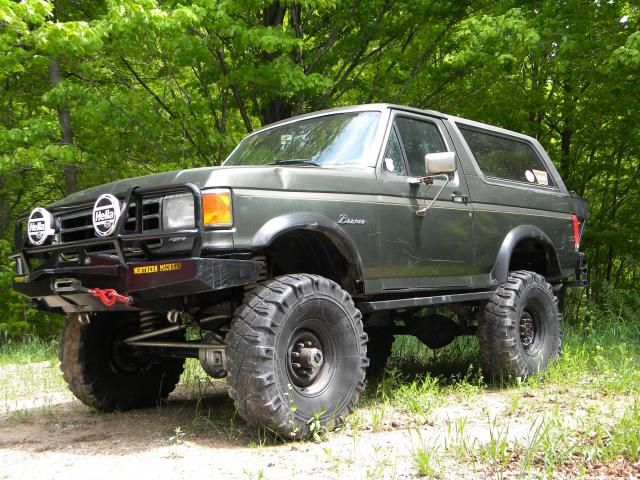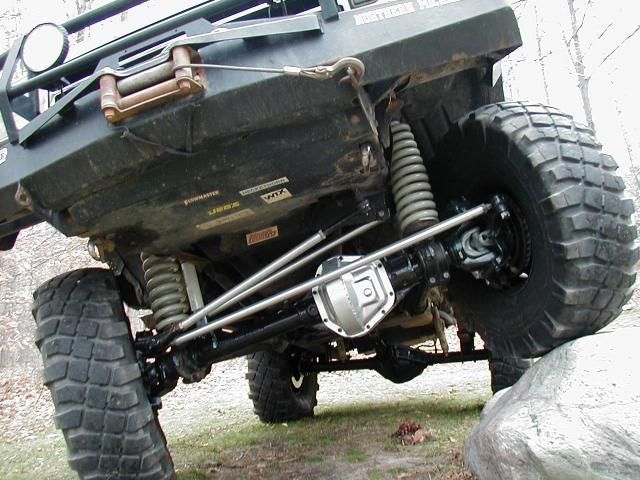 asking $13,500 obo