Discussion Starter
•
#41
•
Got the passenger pivot bushing installed.
Looks like it was time: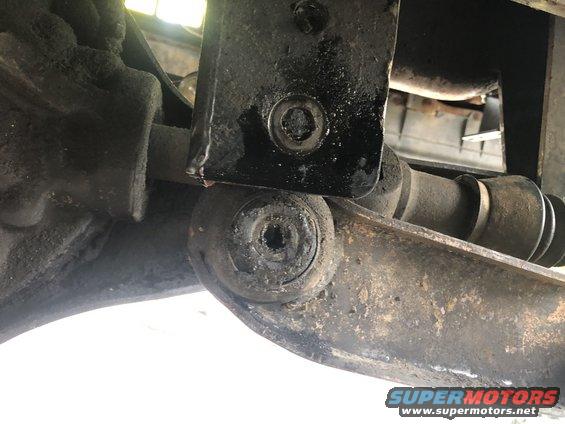 Went faster than the driver's side, but the axle beam still fought me.
Ended up having to loosen the shocks and spring on the passenger side, remove the driver's side and get to 'full sag' to get it lined up.
The poly insert - well the 'cap' that goes on the rounded side got a bit pinched in the axle pivot bracket when the beam lined up. It'll be fine or it won't. If I go back in I'm liable to drop the entire front axle, but it seems fine for now.
Also checked the Warn locking hubs - RH side works fine. Lock it in, front RH axle rotates. Unlock the hub it free wheels. LH hub feels like it locks in, but it never does - axle doesn't turn. So I'll see what's going when I tear it all down this weekend.