Discussion Starter
•
#61
•
Yeah, those rugged trails aren't much more than a street tire. As far as the front height is concerned, I'm sure you measured the difference right? You could always just throw a big heavy bumper and winch in the front - that's probably good for 250 lbs! Lol :thumbup
Haha yeah, and they were cracked every half inch around the sidewall. Plenty of tread left, but they looked worse than my high-altitude-sun baked swampers from 2002.
I didn't measure :fishead Mainly because the f350 has a 4" block in the rear vs the f250 with 2" blocks. All the leveling spacer kits are 2.5" so I should be just fine. Measuring by eye says theres much more room above the rear tires than the fronts. I dont care much for spacers so for the same basic price I went full springs. $200 for the pair.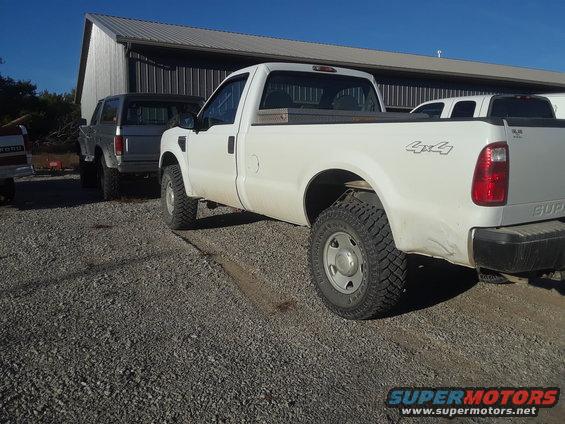 I was gonna paint the wheels black. Thoughts??