Discussion Starter
·
#1
·
So recently I got myself some 35s and some 15x10 wheels for Brutus.
My brother just couldn't stand it and mounted one of the 35s to see the fit on his Dodge. Then today I got moved out here with the Bronco and we both just had to know how they'd look. There's only one tire mounted, so that's why we only test fit the one. Hopefully this coming weekend I'll get a 4" lift done.
I really would like to keep my 15x8 turbines because I get so many comments on them, but the black wheels look pretty cool on the black truck. Plus those turbines are a PITA, they're the type where the lug nut goes down inside the wheel, so you kinda have to lift the wheel off the stud to get the nut started..its just a huge PITA.
On with the pics...
All three of my rides in one pic, haha. The Frusion, the F100 and the Bronco.
Ooopsie...No Good!
Stuffed.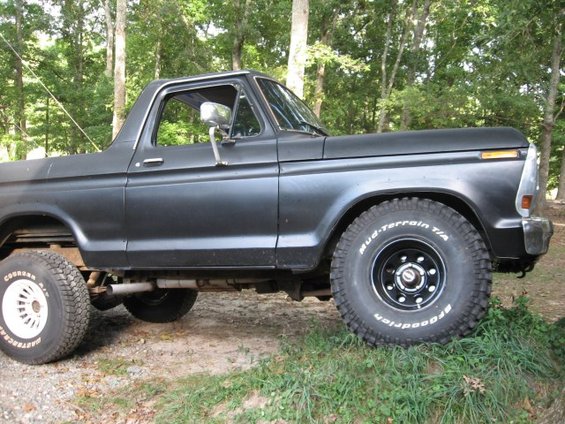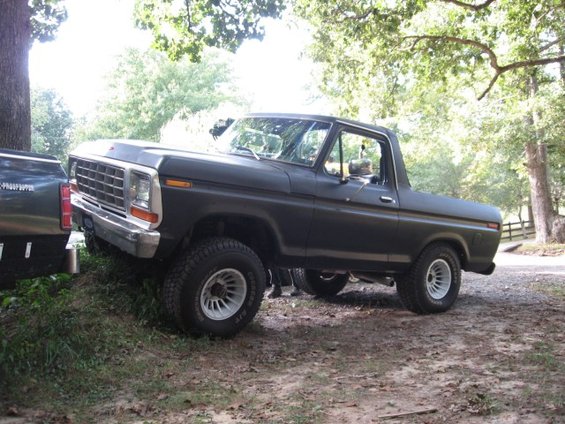 Anyhow. That's all. I can't wait to get it lifted and the whole set on. :chili::chili: