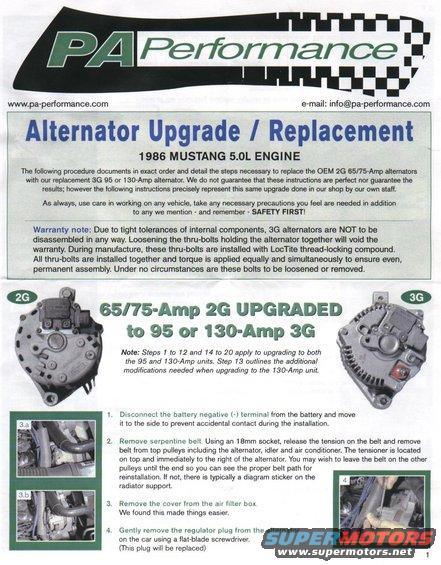 4
3G Install on a 1986 FSB PA Perf. Install Sheet (Holy HUGE DOWNLOAD)
Holy mother this thing is huge!
I couple of things before I post this mongo install sheet:
1) All credit goes to PA Performance. When I purchased their regulator plug ($18 including shipping) they sent me these directions. Oh...the plug also came with the resistor wire. Directions can be downloaded from their website, but I thought they would be appropriate here as well.
If you want the pdf version send me an email or PM me.
**Fireguy also has a really nice setup (everything you will ever need) for this install check out his website! He is the shiznit when it comes to this stuff!
2) The install (as indicated by the pics) was done a serpentine belt system. The 3G I bought ($25) from the bone yard came with a serp-belt pulley. If you do the same (and you have a v-belt pulley) you will need to remove the serp pulley on the 3G and replace it with your stock v-belt pulley. You will also need to install an 18-gauge machine bushing (3/4 inch inner diameter, 1-1/4 outer diameter), which looks like a thin washer (37 cents). The bushing goes between the alt and your pulley. 81Bronk36 has some great pics for doing this in the tech section.
3) What the instructions do not tell you is the install of the 175amp fuse and 4 gauge wire. A 4 gauge wire will connect to the B(+)...(see diagram on pic #2) terminal/stud on the back of the alternator wich will lead to your 175amp fuse and fuse block ($15 total). From there a second 4 gauge cable will lead to the starter solenoid (+).
4) Onto the pics....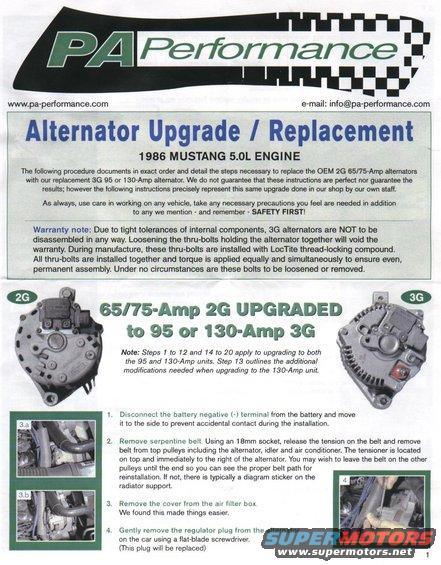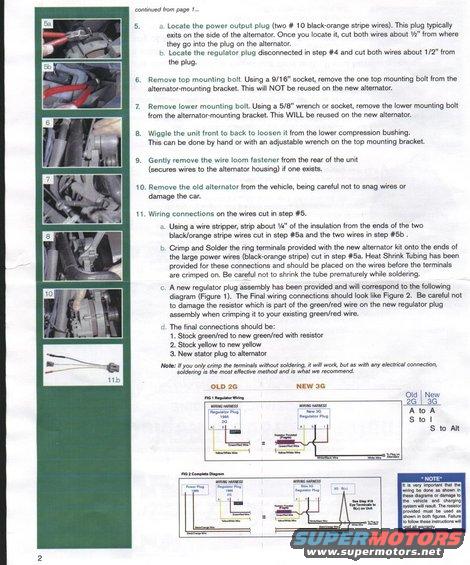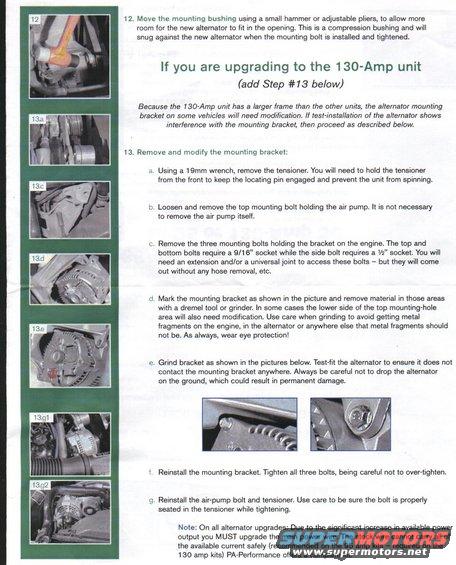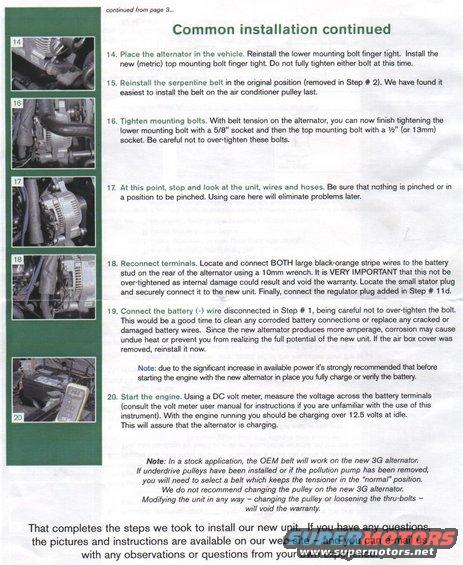 Any questions...do a search or let me know!