Discussion Starter
·
#1
·
I know there has been a million write ups about this but I had a member here ask me to let him know how well it works and how easy the swap is. So here it is with pictures.
I'll start by saying that my truck does NOT have guages. It has idiot lights. If you have a fatory amp meter there is another step that is covered i a later reply.
This is what you are removing.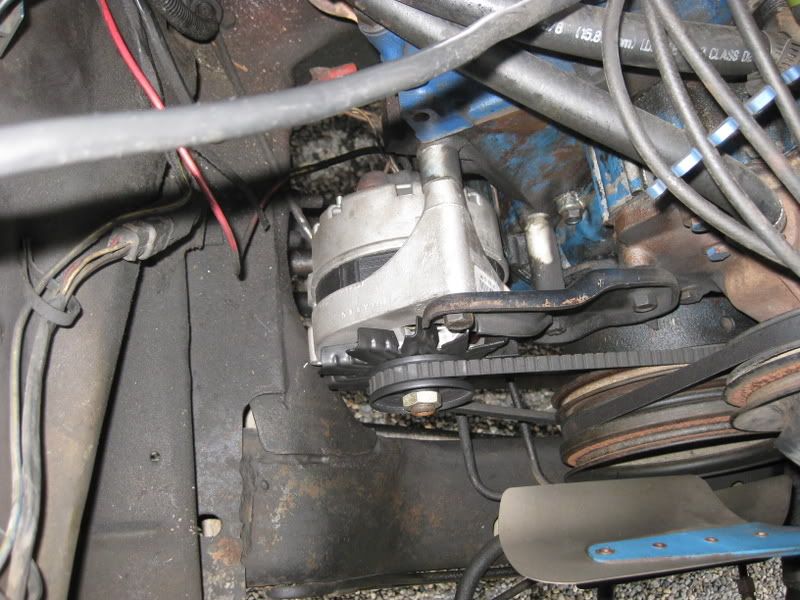 This is what is going in its place.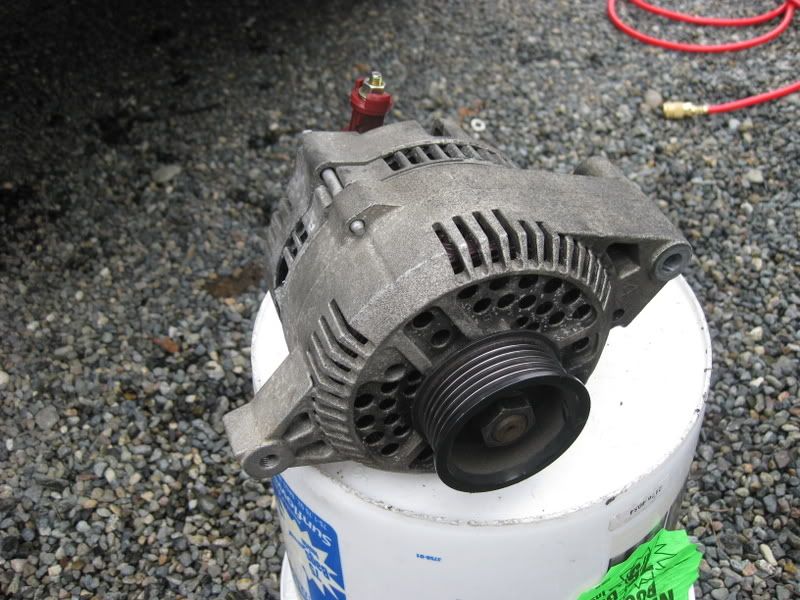 Step 1: Remove the battery cables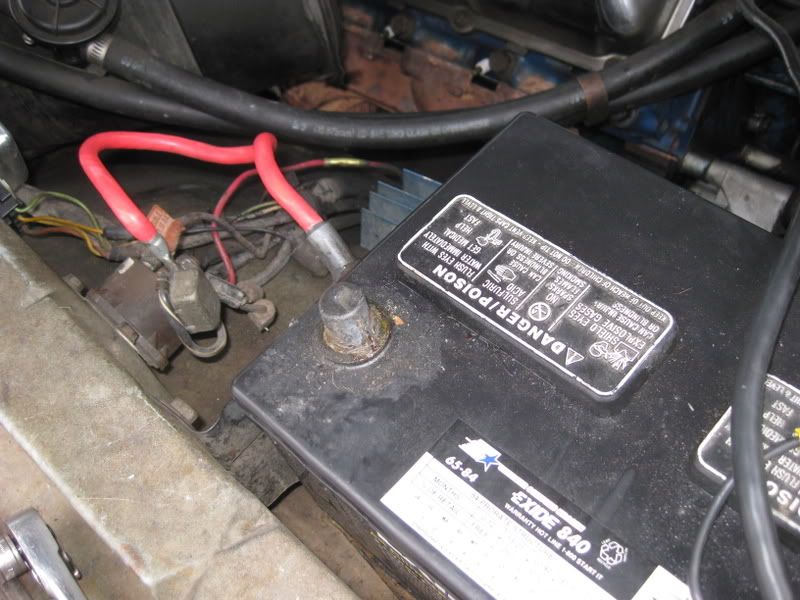 Step 2: Install the 3g (looks like it belongs there)
Step 3: Factory Wiring Harness (Taurus in this case)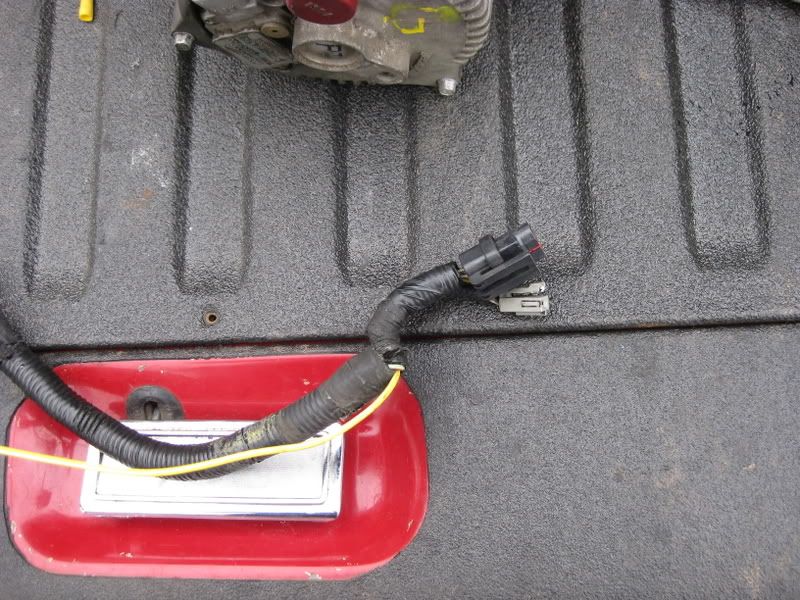 Step 3b: Put terminal end on yellow wire in factory harness. This wire doesn't have to be very long. Just long enough to reach the charge post.)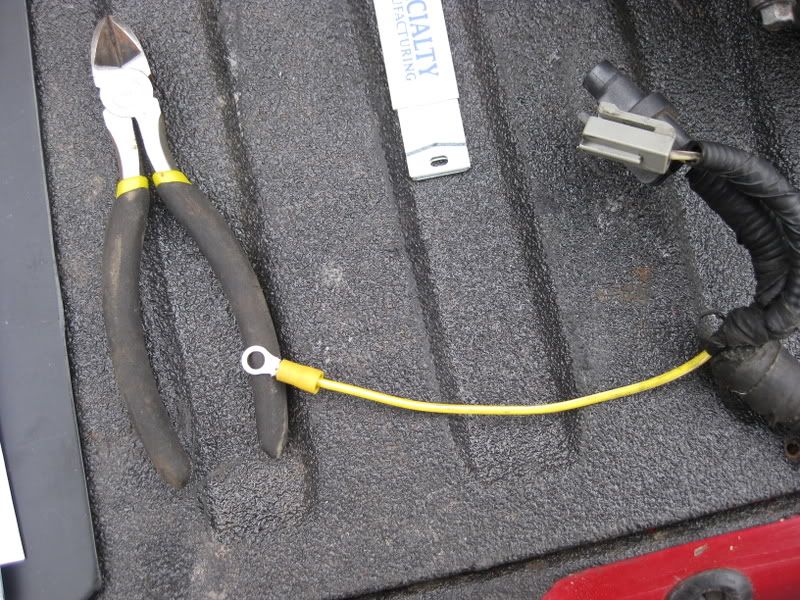 Step 4: Plug harness into alternator. This is where your newly terminaled yellow wire goes. I used a 4g battery cable for my charge cable.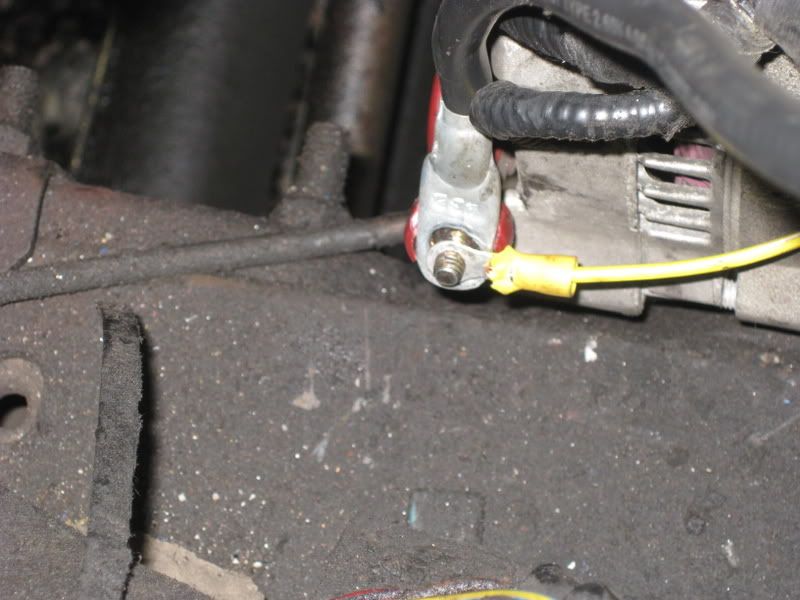 Step 5: At your voltage regulator you will find a green wire with a red stripe. Cut this wire. I left some extra just in case my untested 3g didn't work. (No matter if it didn't, I would have taken the one off my Mustang.) Cut this wire.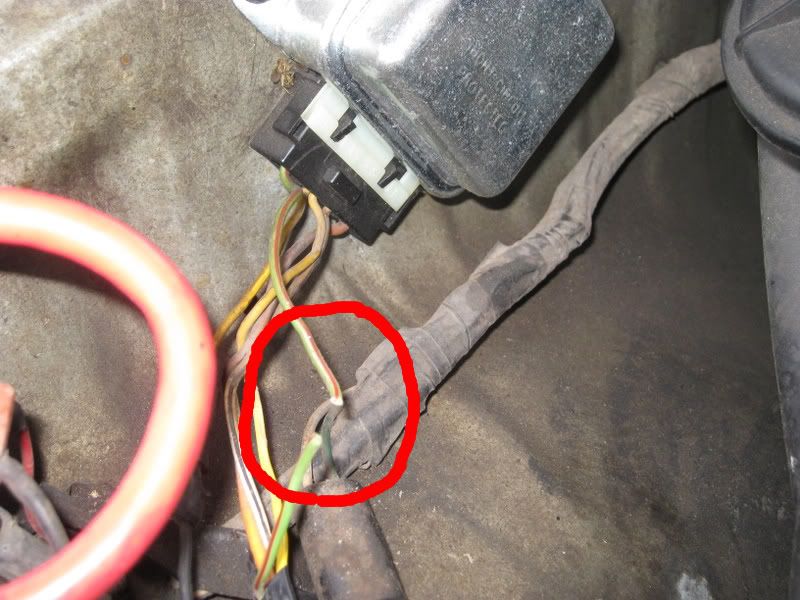 Step 6: The Green wire from your new 3g harness gets spliced into the green wire you just cut from you old voltage regulator. (not the regulator end. The end that goes into your factory harness.) I forgot to take a picture of this step. I'll get one later and add it here.
This is the reading with the heat, high beams, 4 ways, stereo, cb radio, and rear window operating.
In looking at this write up I noticed that I forgot to mention that you will have to swap pulleys. A small washer my be needed on the 3g so your v-belt pulley doesn't rub the alternator body. An impact gun really made this an easy thing to do.
I also didn't mention that this in done on a 460. Engine doesn't matter really though.
At the moment, I don't have mine wired into a mega fuse. The charge cable is going directly to the battery (starter solenoid). The mega fuse will be added ASAP. I just didn't have one at the time of this write up.
This has been addressed. You can get the fuse holder at NAPA. The mounting holes for the holder are JUST short of being able to use the factory regulator mounting holes. I used the back hole to mount the holder and drilled one more hole small enough to use the factory regulator screws.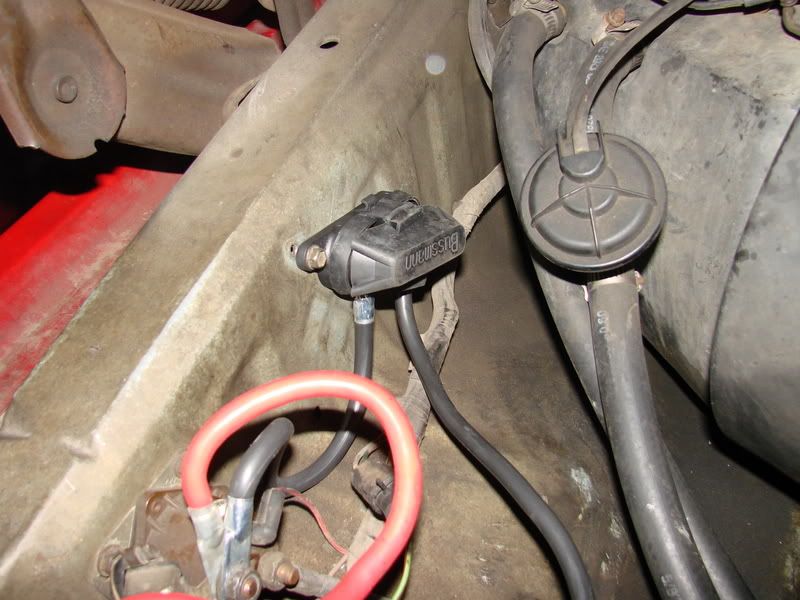 Additional info on this swap can be found on 79F150's write up as well.
http://www.fullsizebronco.com/forum/showthread.php?t=198700