Discussion Starter
·
#1
·
If you have a soft top or remove your top on your 92-96 Bronco you know that you lose you your third brake light and back seat once you go topless :thumbup
Keeping your passengers safe and legal in the back is an easy fix. All you need to do is pick up a bench seat from a pre-92 bronco and put it in. This removes the need for the over the shoulder harness.
To keep your truck legal you need to have the third brake light mounted above your bumper. Here is an easy fix that will only take a few minutes of your time.
Parts:
Brake, Signle light combo from Kragen ($7.00) Make sure it can fit into the "hub" hole on your tire. The 3 3/4" light from kragen fit with about 1/2" spare.
They come in regular and LED. I went with the regular since the LED cost 4x more.
Wire (i used 16 Guage) ($4.00, Black and Red)
6" of C-Channel ($2.00)
(sorry no photo :thumbup) see below
First you drill two holes in your tire carrier and put two wires through. One black and one red. Since i forgot to pick up the black wire i used two red. :doh0715: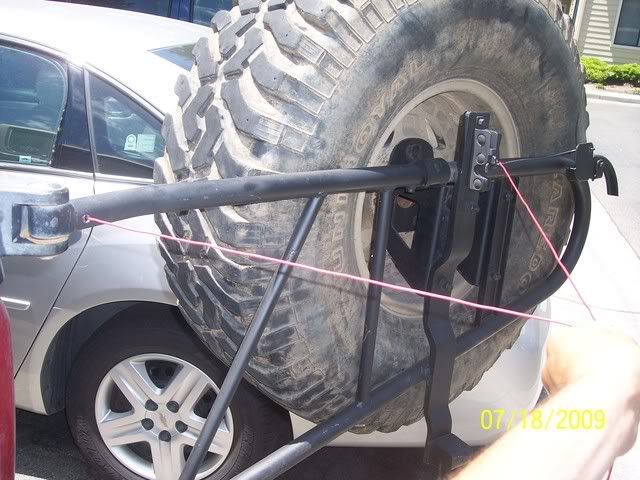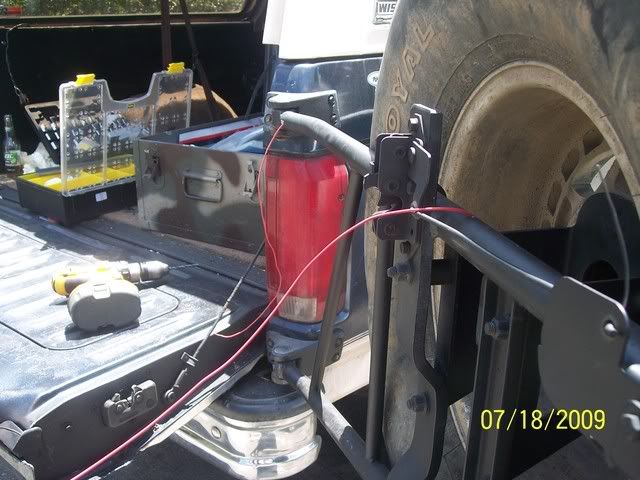 Drill a small hole below the tire swing mount and put wire through (do this when your tire swing is fully open so you don't break the wires when you open the tail gate next time).
Then drill another small hole on the other side (behind your side panel to push the wire through. I found it easier to remove the rear light assembly to do this. Looks like this when done.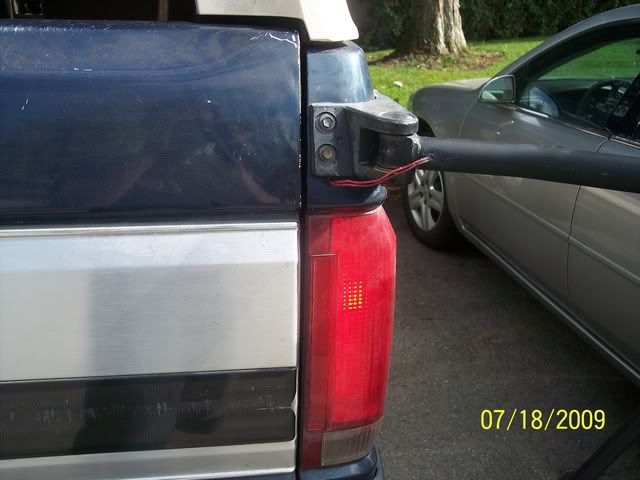 Find the plug under the driver side panel and "tap" into the red/green wire (make sure this is the correct wire by pressing the brake light with a tester attached.) Put wire under the carpet or the black trim at the base of the carpet to keep hidden. Than ground the black wire behind your back panel. I have an amp so i used my amp ground.
Attach the 6" piece of C-Channel to the tire carrier. Drill a hole big enough to fit two wires through and mount the light to the C-Channel. Than attach wires.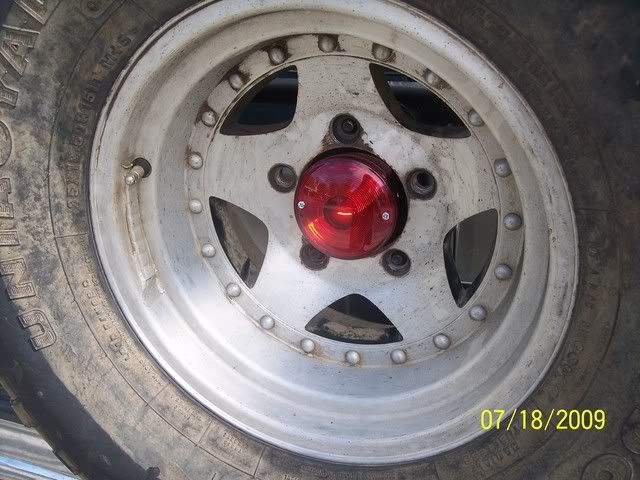 Make sure you use wire grommets or something to protect the wires from being cut by the metal. I used black caulk because i didn't want any water seeping in (i had and extra tube) It should look like this when done.
:rockon