Discussion Starter
•
#1
•
Time to start a build thread for this thing.
A little history.
The wife and I needed something bigger than our Ford ranger that I turned into a rock crawler because we could'nt put 2 carseats in the back for our little girls. My buddy has an 83 suburban that we loved but im a ford guy so we started searching and found this. A 1990 Ford C350 centurion w/1 ton running gear and a 460.
I knew I could build a custom suspension but wasnt sure if I wanted to spend the time and money. So I started looking at lifts and just couldnt find anything that I liked for the money and what you got. So I said screw it lets build it.
The plan for the build.
Approx. 12" of lift, I know big gay truck land but I like lifted trucks.
40's or 44's but for now free 37's
Front:
King pin dana 60 (which it has)
4 link with pan hard bar
05 superduty 6" lift coils.
5:13 gears / locker (ARB/Detroit)
hydro assist
high steer.
Rear:
stearling 10.25 (which it has)
4 link
big rig air bags
5:13 gears / locker (ARB/Detroit)
Custom front whinch bumper w/12klb winch
rear bumper w/tire rack
roof rack
rocker protection
york compressor for air system
There's more I want to do but for now this is the plan.
I'm saying its a SASwap because I took another king pin 60 and built it to go in this and am going to swap it in.
Time to start the build.
Cut off all the brackets on the front, rotated the C's for better pinion angel and still keep my caster. and started mocking up the front truss.
I cant find the pictures of making the 4 link axle mounts but I made them similar to the new superduty mounts. They have 7" of seperation and use spring bushings in them.
I cut part of the driverside perch off to get the 4 link brackets closer to the pumpkin so the tires wouldnt hit the links when turning.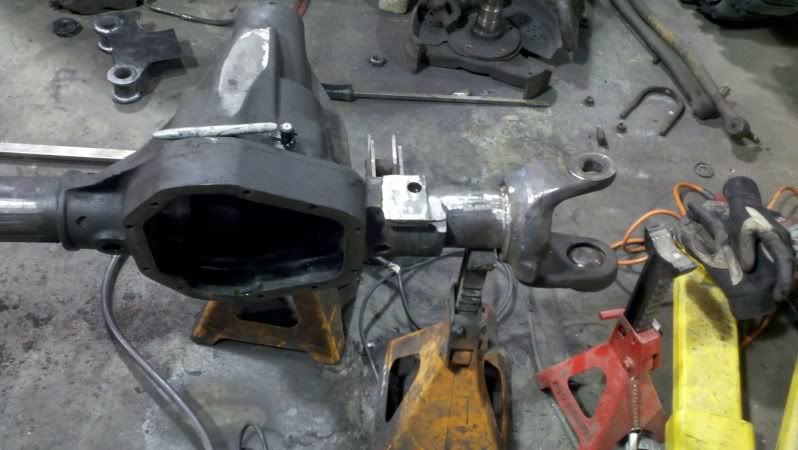 This picture kinda shows the link brackets.
Boxing in the front truss everything is out of 1/4".
The pads for the coils. I'm going to use the bottom spring mounts from a superduty.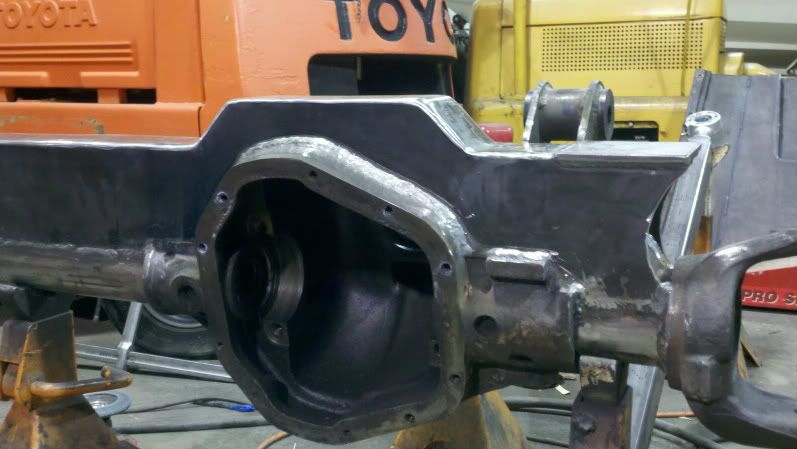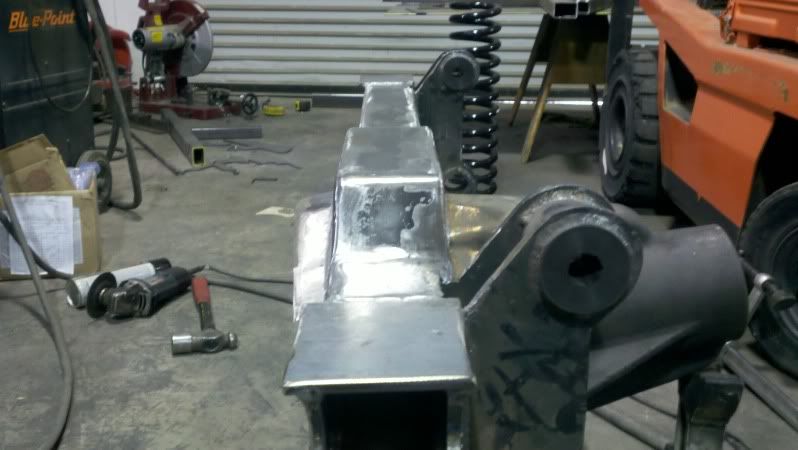 superduty spring mount.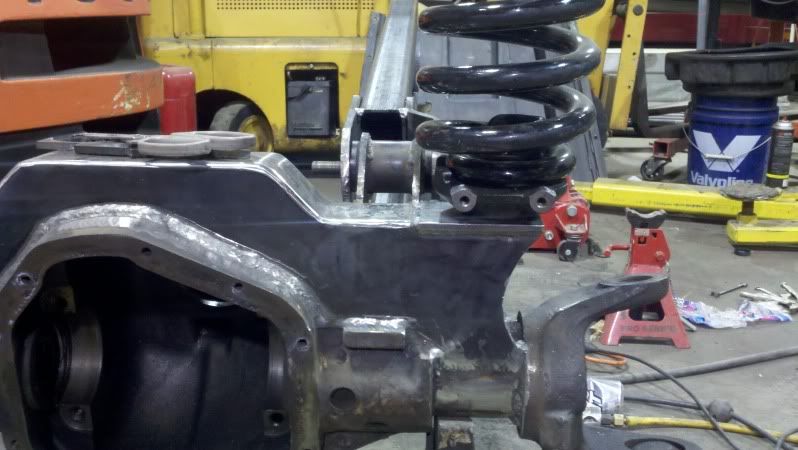 I'm pretty far along in the project so I have a lot of photos to add. I'll finish updating next week.
Thanks.