Discussion Starter
•
#1
•
i have a 5.0 with only the alternator, the crank pulley, water pump, smog pump (just used as an idler pulley) and the tensioner.
its sitting in a capri ...i know i know not exactly a bronc but if it makes u all feel better i also have a bronc on with i just did the sixliter tune up to (well i got to bump timing tomorrow) :thumbup
anyways i need some help on how to run the belt or if its impossible to run the belt with what i have. what options do i have? again i only have limited accessories and there are no accessories on the drivers side of the motor.
oh and yes the alternator would be in its normal location its just not installed yet.
i know that i could buy a a/c delet pully but i have no bracket so what ever i got would have to bolt flush up to the head but space out the pulley far enough so be inline with everything else.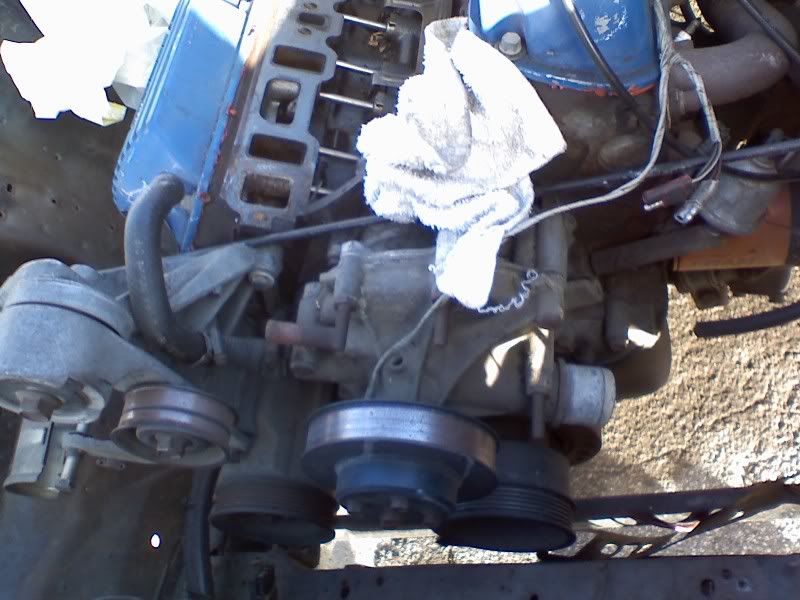 please help!!