Discussion Starter
·
#1
·
I sent these photos to my wife as I was headed home with my "new" Bronco on the trailer.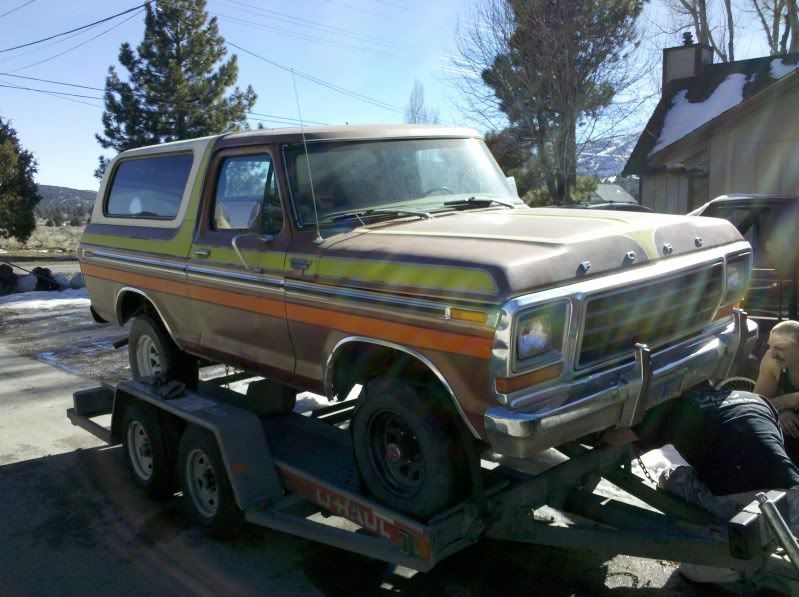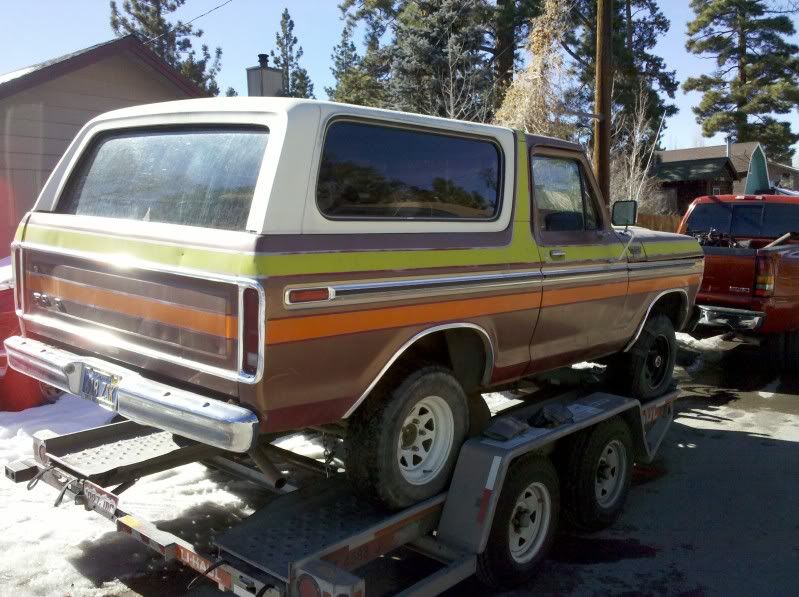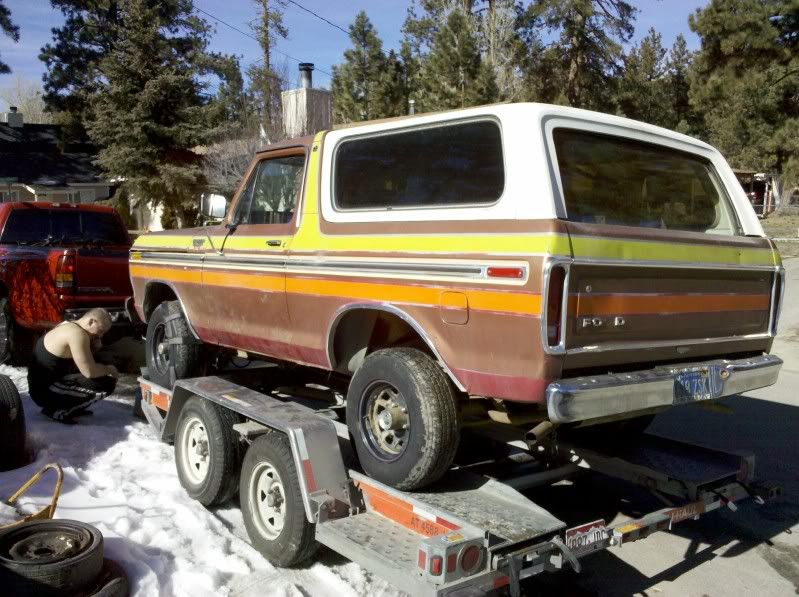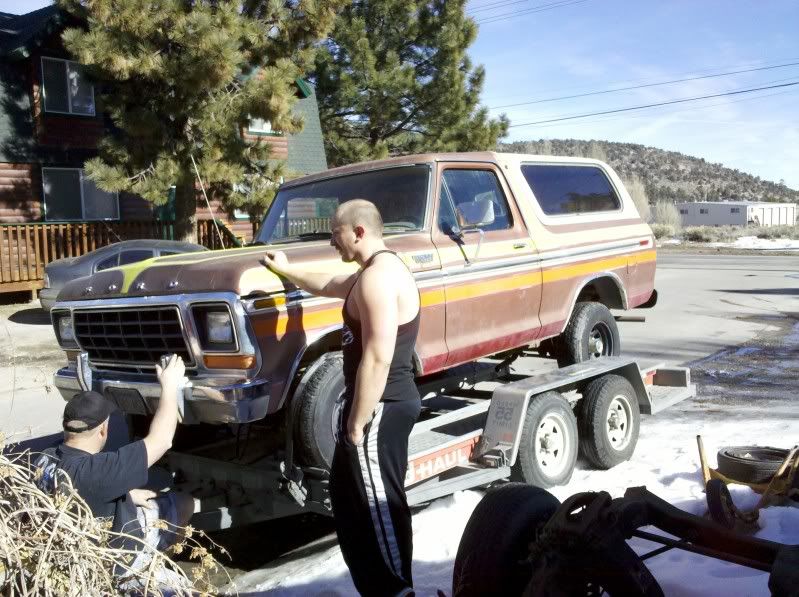 Her reply:
"Woo! That's ugly! But you'll make it purr..."
She's right. If you've been following
my other build thread
, you already know that I saved my first Bronco from the crusher. The trouble is, it's missing so much stuff that's needed to make a daily driver that I'd have to spend a fortune in parts. It's been ridden hard and put away wet - which is fine (or even awesome?) for a toy, but I want a DD first. And since I won't be driving the one from the junkyard, it's not really fair to keep that thread going.
So, I picked this ugly duckling up from a guy in Big Bear Lake - and this one came with PARTS... lots of parts. I'll post pics of everything later on, but I'm now the proud owner of two early FSBs. The '79 will be offered up in the Classified section of this site shortly and this one will be my new mule.
He runs. He needs a throttle return spring (throttle pedal stays where you last put it - up or down), a manifold-back exhaust system and a brake job before he's ready for the street. Those three things will need to happen within the next two weeks.
So, tag along for the ride if you like.
aper: I'm picture-happy, so there will be lots more to look at. I think I can FINALLY get my Bronco on the road just in time to take my wifey out for Valentine's Day. :chili: