Discussion Starter
•
#1
•
Free parts -
- Gas tank, and skid plate
- Rancho shocks for stock height
- dash
- Heater core and fan blower motor
- headlights, some marker lights, and some of the chrome trim
- brake booster with master cylinder
$ Parts:
351M from a 79 Ford bronco. It has no smog equipment. Long tube headers. Edelbrock aluminum intake manifold and air cleaner MT valve covers. It has a Holley Projection electronic fuel injection or EFI system on it. There are 2 fuel pressure gauges on the motor as part of this system. The engine cranks freely and has ran for about 20 seconds on carb cleaner. I can not start the engine becuause the transmission is removed and the starter is removed. I still have the C6 transmission available too if your interested in them both. I do not know mileage as the truck had an aftermarket auto meter speedo that showed 47,000 and who knows how many were on it when that was put in.
THE PROBLEM: The fuel injection may or may not work as the main controller has some burn marks from one of the negative wires, see picture below...
Misc pics of engine and parts...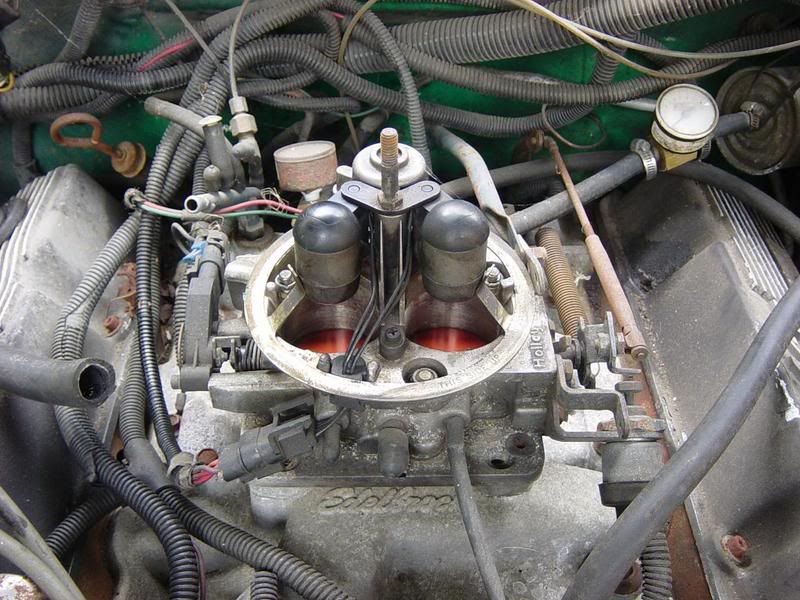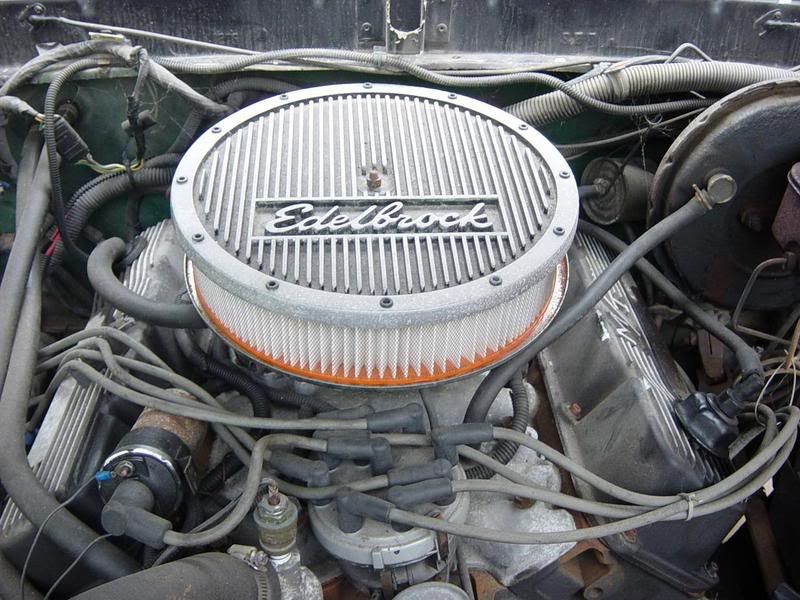 Asking $100 for the engine with everything as is. Come get it outa my way!
Ford C6 transmisison out of a 1979 ford bronco. It was behind a 351M which is a big block bell housing. I never drove the truck so I dont know if the transmission works, it could be perfect, it could be completely destroyed. Will include torque convertor, crossmember, dip stick, shift linkage. I DO NOT have the transfer case. Asking $50.