Been wanting to do this for a long time, eventually I'll get the whole book into this thread.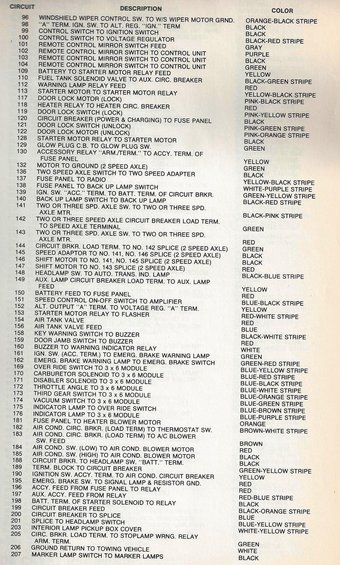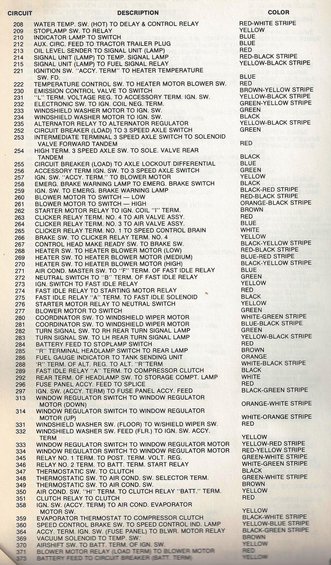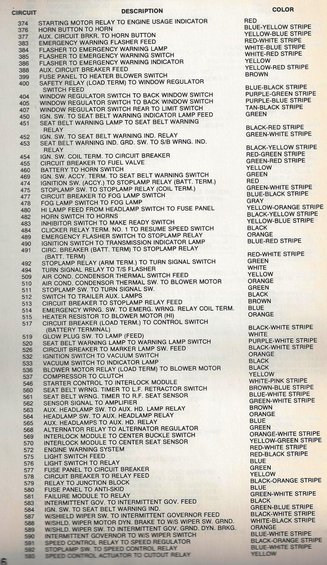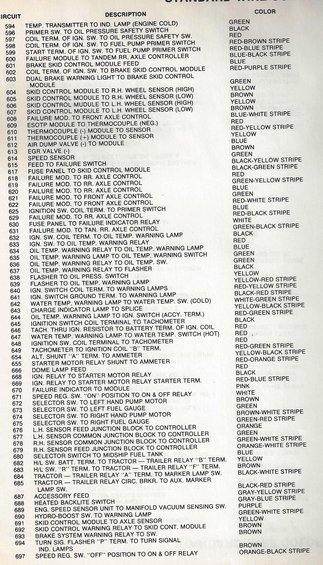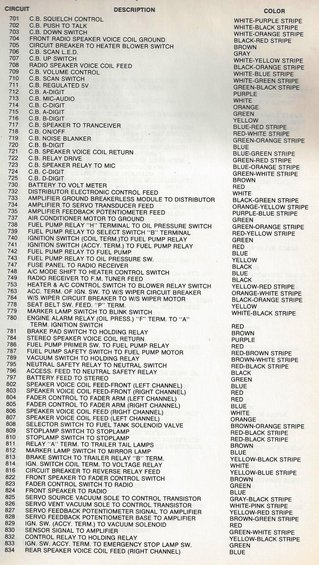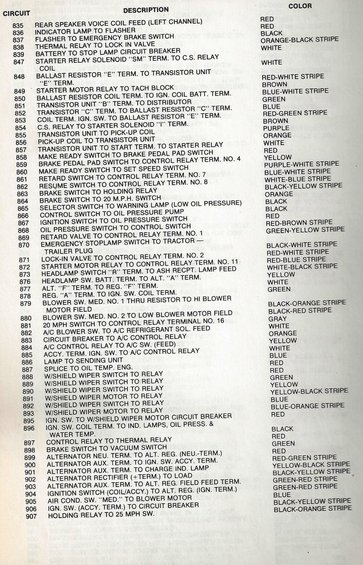 Fuse panel.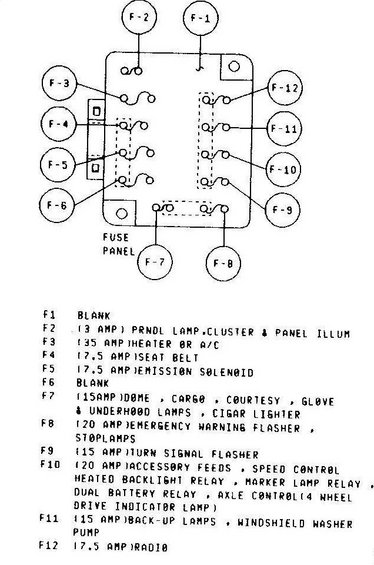 Ignition Switch C-412.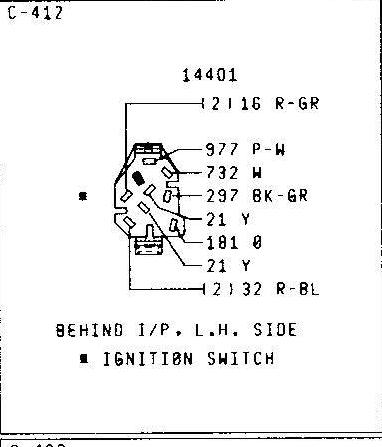 Headlight Switch C-701.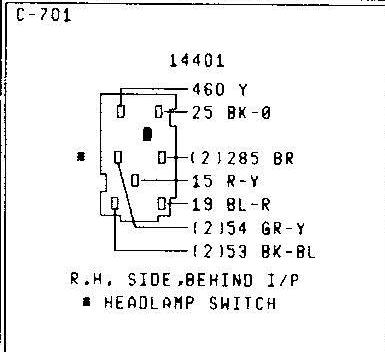 Instrument Cluster
with
Gauges C-208A.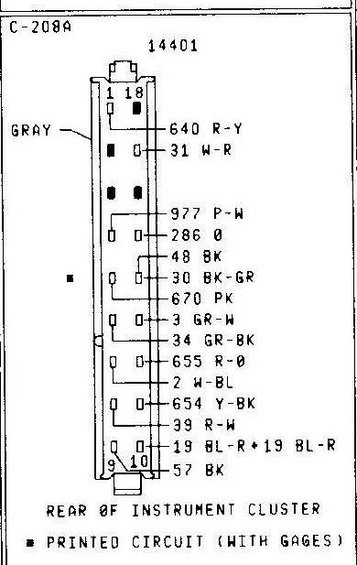 Instrument Cluster
without
Gauges C-208.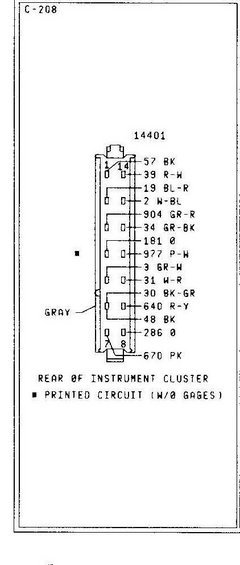 Voltage Regulator C-204.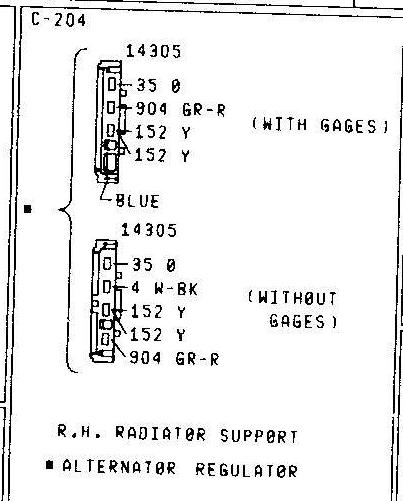 Alternator C-209.
Control Module C-321.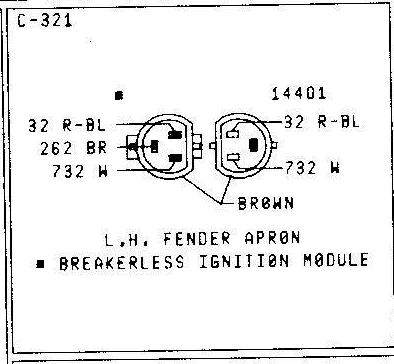 Distibutor C-322.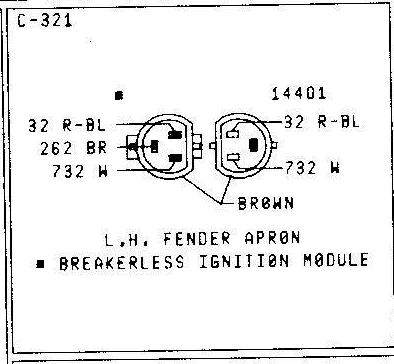 Fender Apron Plug C-306.