Discussion Starter
•
#1
•
It was time for a fluid change and an upgrade to the rear diff cover. Pick up appropriate differential gear lube and some RTV sealant at you local parts store.
Tools/Parts needed for the job:
* Safety glasses - never a bad idea
* Rubber gloves
* 3/8 Ratchet, and 1/2 socket
* torque wrench
* flat blade screwdriver
* Brake Cleaner
* Drain pan
* Small funnel with hose funnel or other means of refill the differential
* Rags/paper towels
* Hand Cleaner
* 3 quarts 80W90 or appropriate differential gear lube for your application
* Friction Additive - depending on your differential.
* Replacement differential cover gasket - I won't be using a gasket but you may
* Gasket type blue silicone sealer
* scraper blade or flat wide chisel
* After Market Cover -optional.
Start by removing the bolts that hold the cover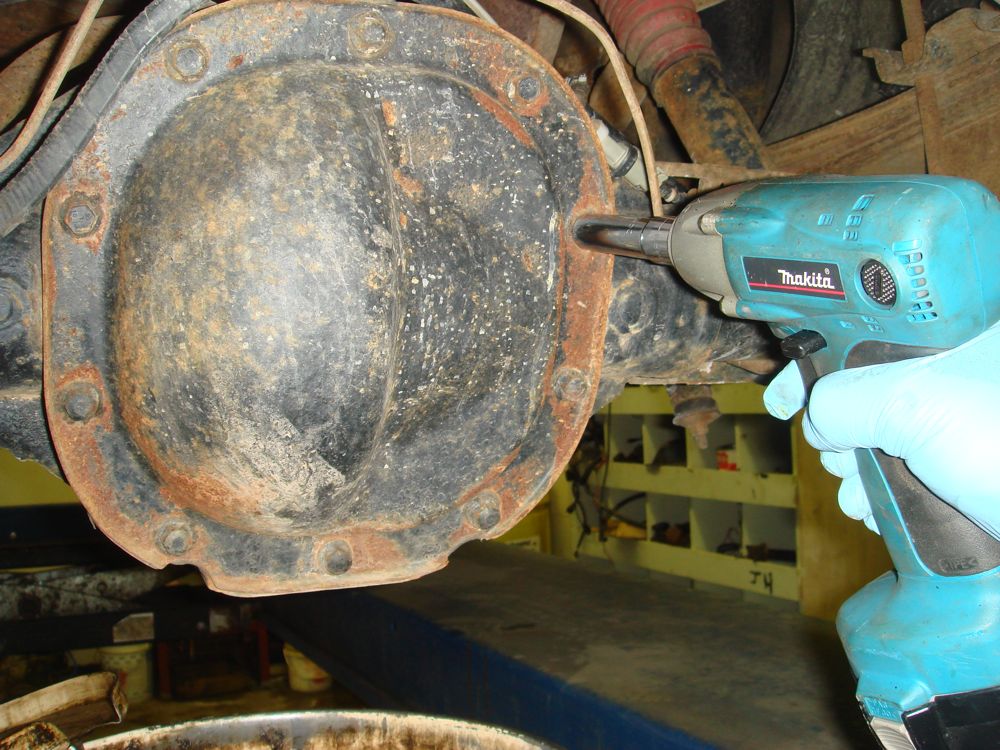 Leave 2 or 3 bolts loose in the top to help control the flood of fluid that is about to come out.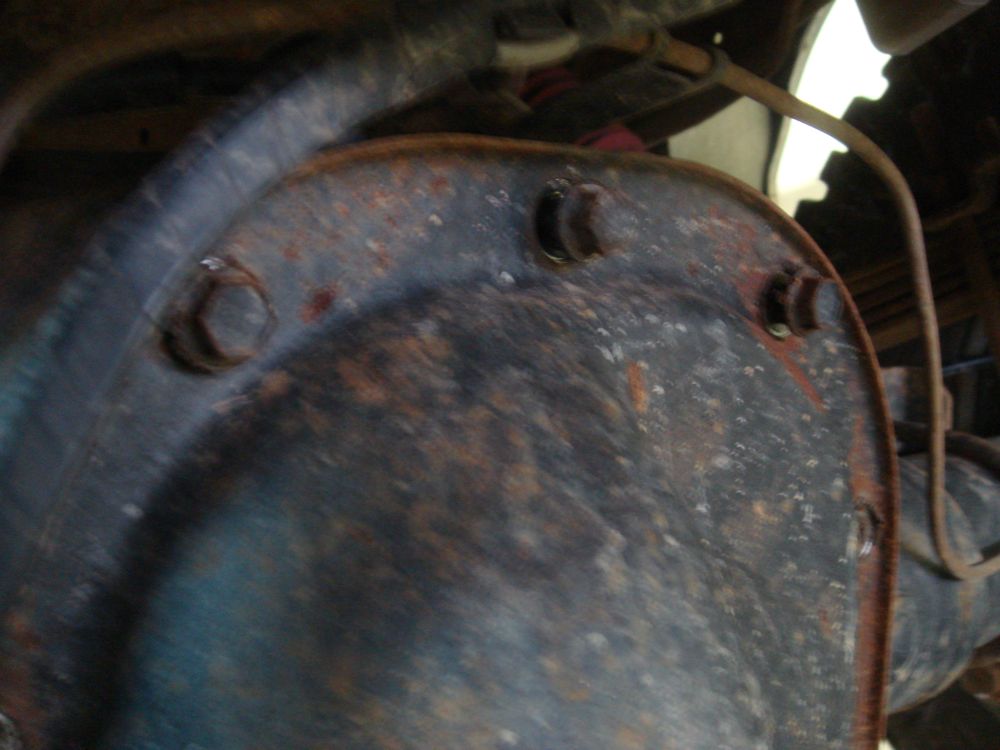 Use an old flat tip screwdriver to pry the cover off. Use caution here so you don't scratching the mating surface.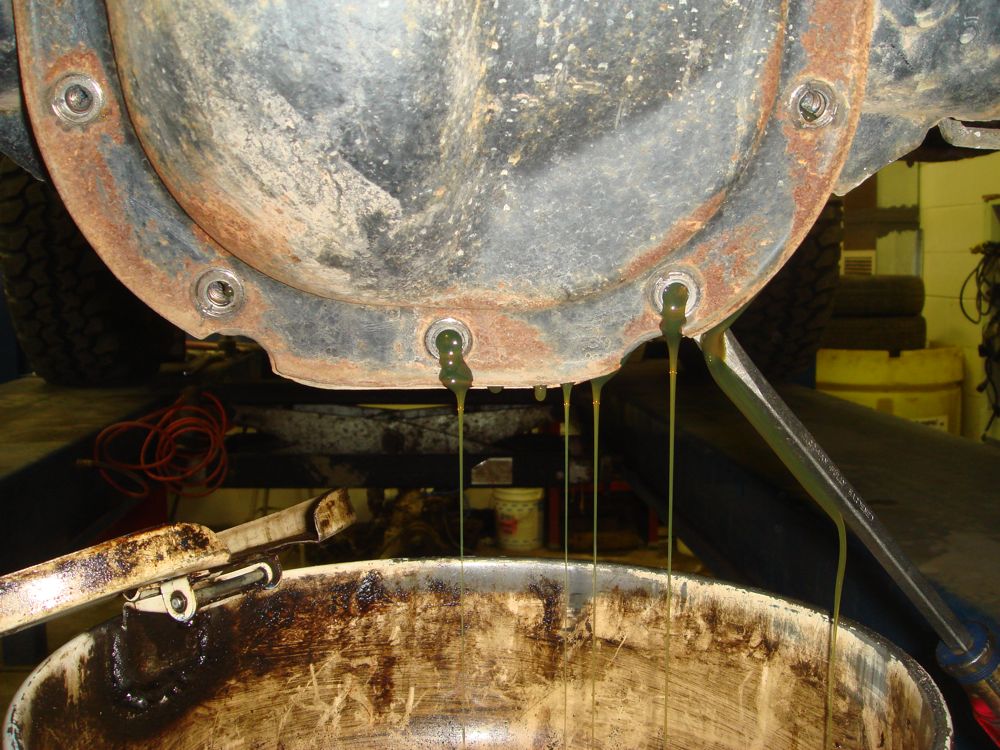 Check the gears for wear and damage, now is a good time to grab a coffee to let the fluid drain out.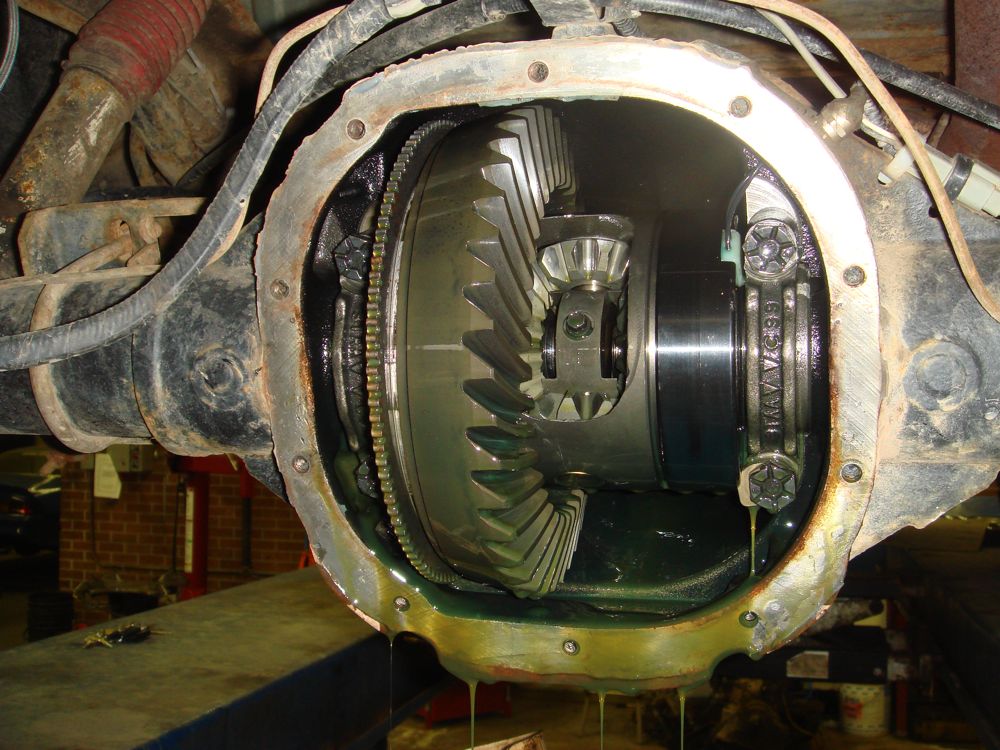 Scrap the old gasket or silicon off, I also use brake clean to clean off the gears and help remove any residue gear oil.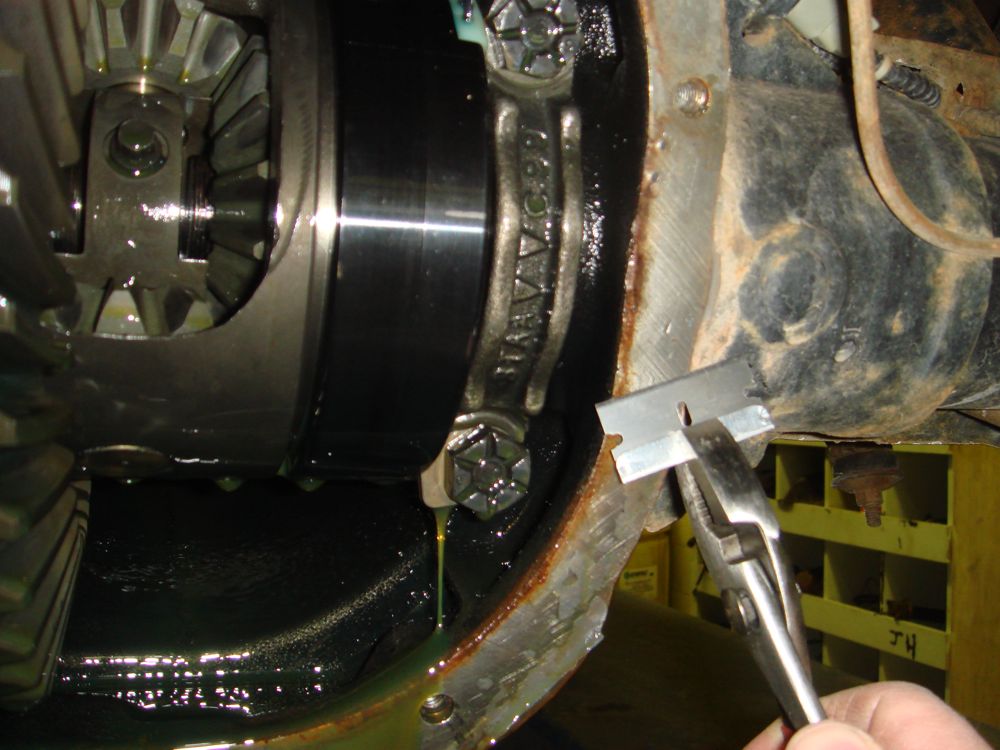 Remove the fill plug
Inspect the plug it for chunks of metal. Small particles are normal, but anything large is cause for concern and will need to be investigated. Clean any metal shavings & sludge off the plug.
Use some brake clean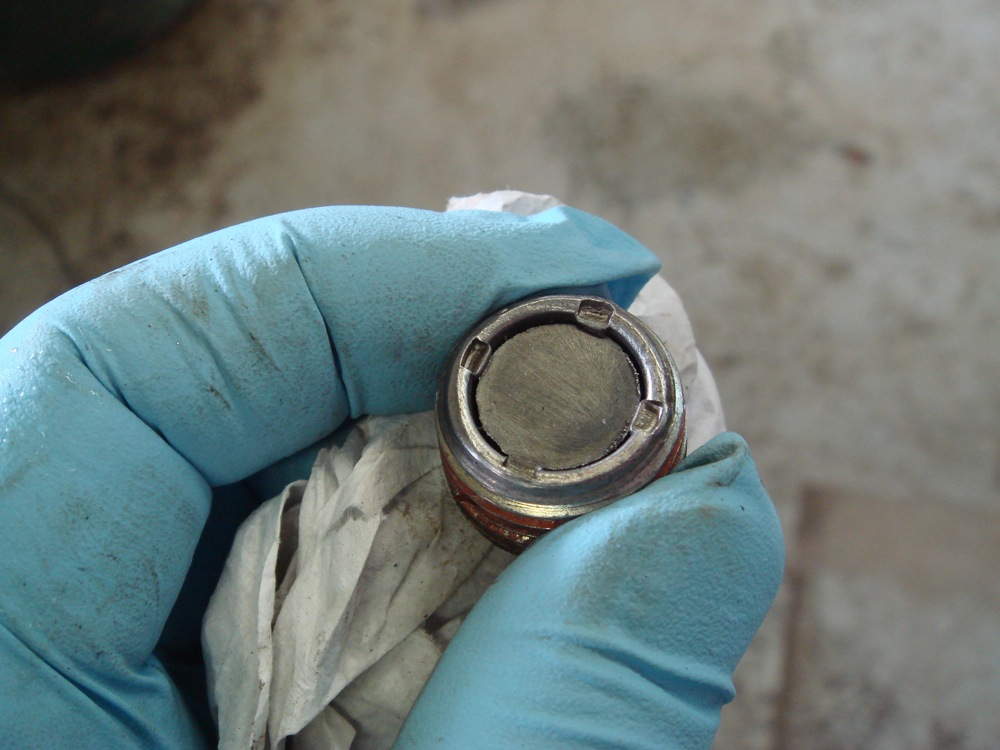 Use some brake clean to help remove the fluid
Now would be a good time to upgrade your differential cover, apply a bead of silicone gasket to the cover for a leak proof seal - I used Permatex® Ultra Copper. The permatex instructions state that you should immediately install the cover, then tighten the bolts finger tight. leave it 1 hour, then tighten another 1/4-1/2 turn. This helps ensure you are not squeezing it out. It fully cures in 24 hours, so try to make time to let it sit a few hours before putting the gear oil back in.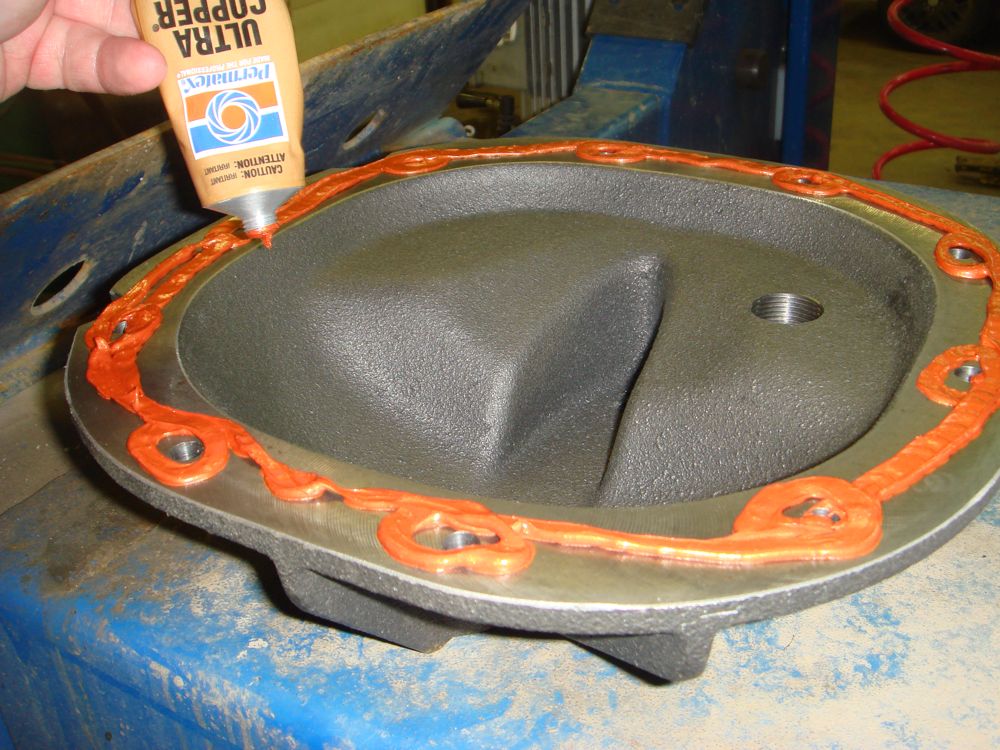 Install the cover and tighten down the bolts. Torque the bolts to spec. Do not over tighten as this will cause the sealant to squeeze out and may result in a poor seal. Consult your service manual for the proper torque specs.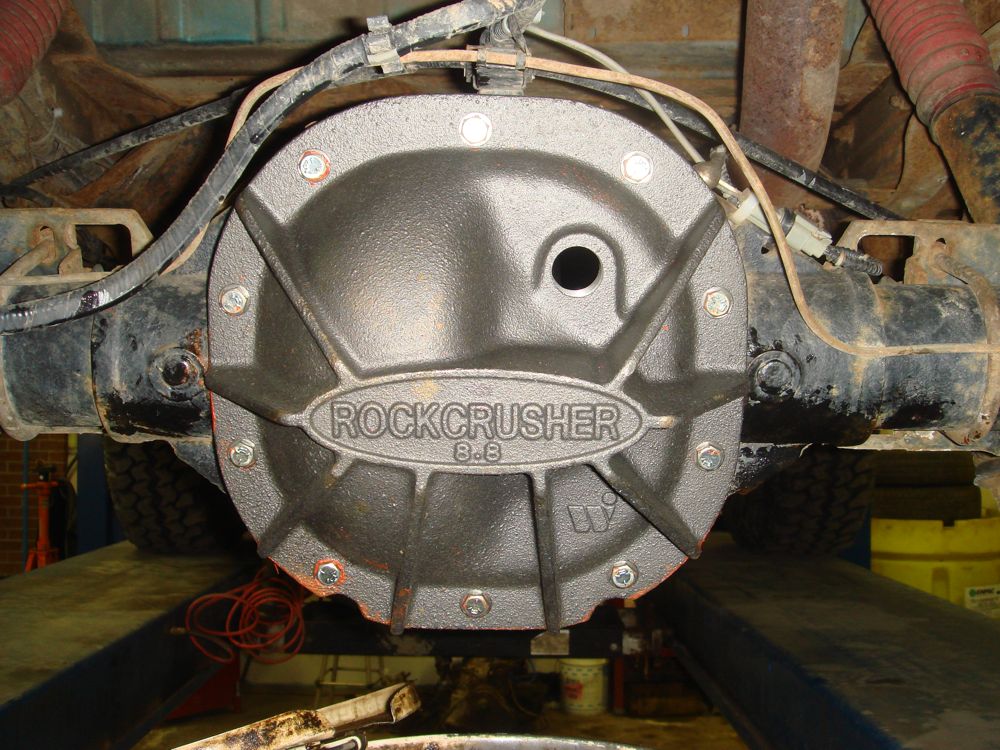 If you have a limited slip or Tracloc, that has clutches you'll need to add some friction modifier.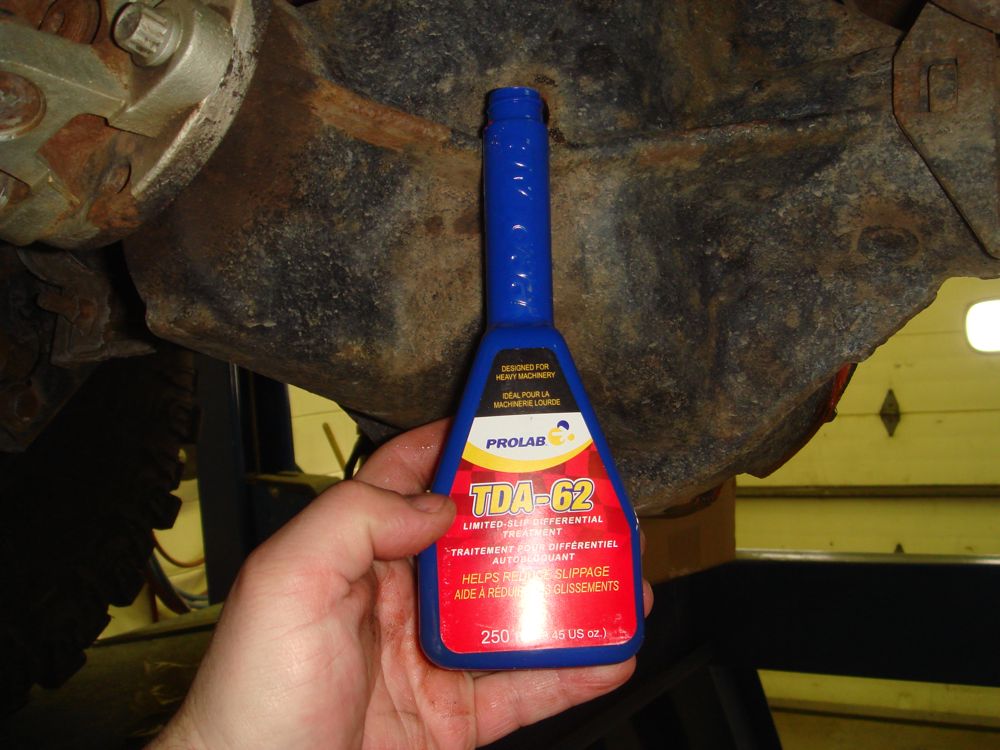 Refill with the appropriate differential gear lube for your application, I have an Auburn ECTED and it calls for 80W90 non-synthetic hypoid. The 8.8 takes almost 3 liters.
Fill until the fluid flows out of the fill hole.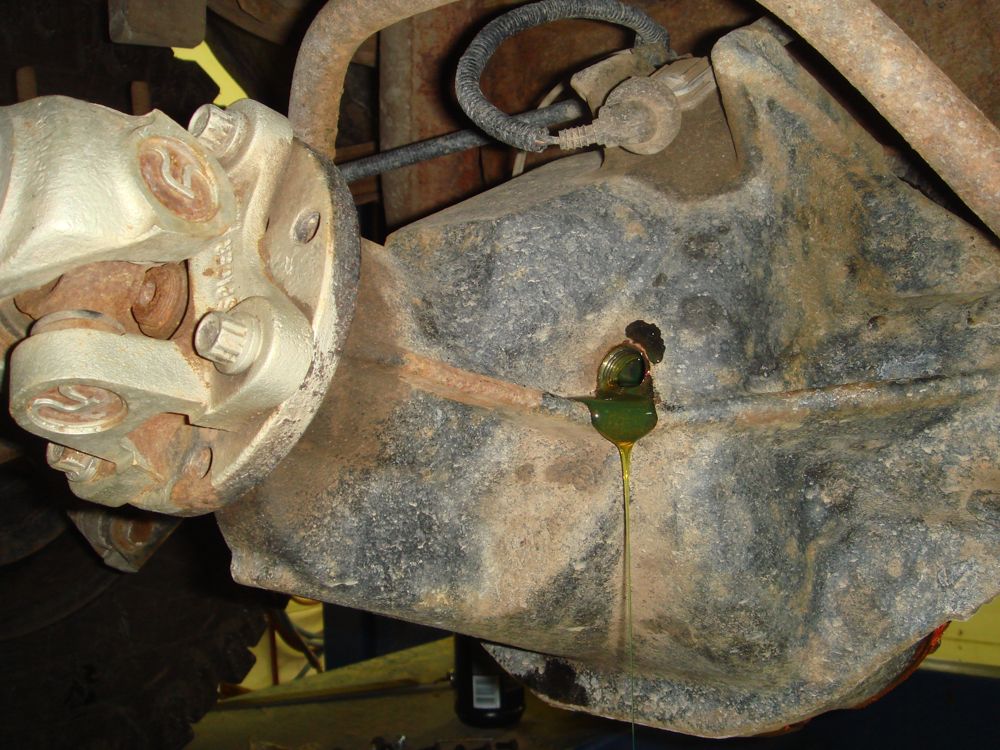 Apply some sealant to the filler plug and install.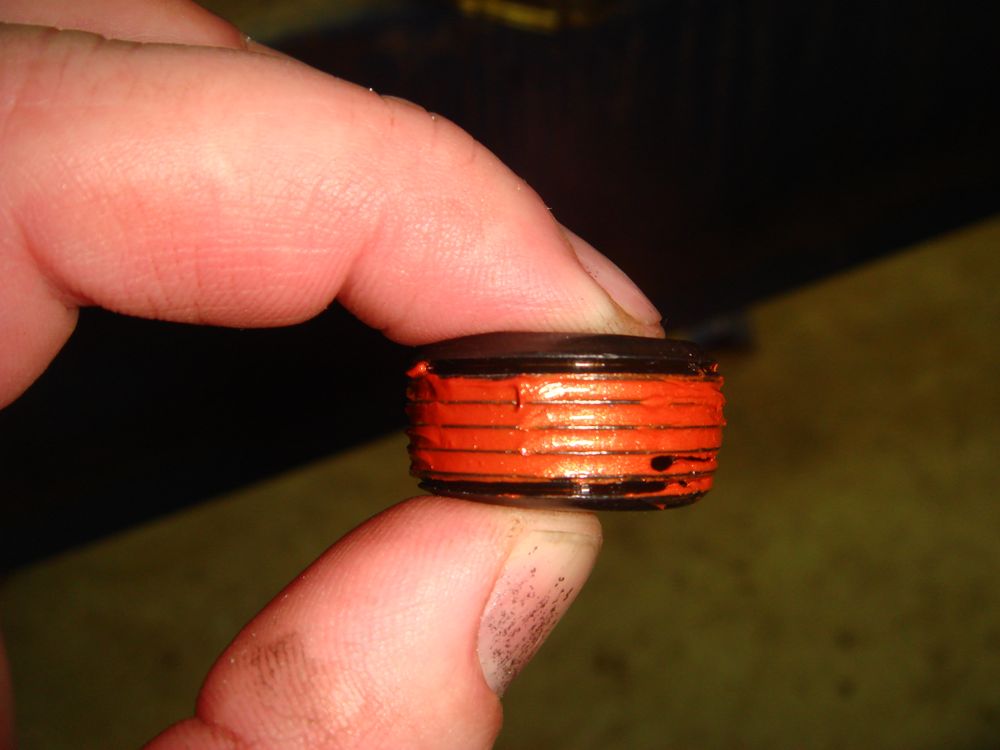 Now is a great time to paint the cover, clean the cover with some brake clean, cover the areas you don't want paint and spray.
Doesn't look so bad!:beer Now go for a drive to warm up the fluid, check the level it will likely need a top up.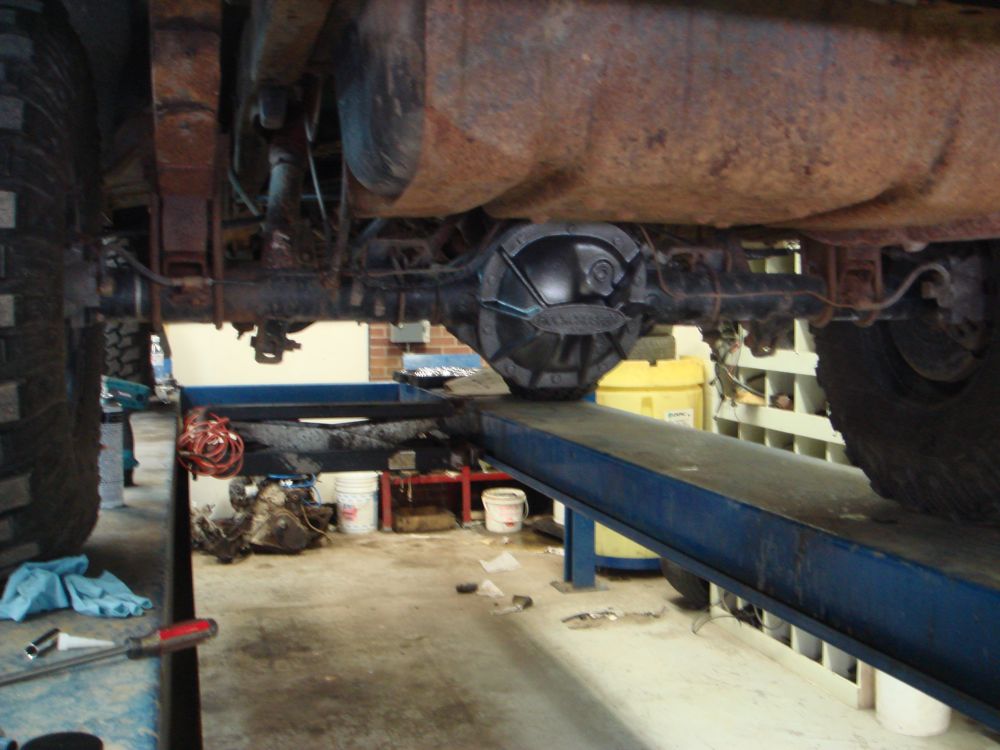 *Please dispose of your old fluid at a local oil recycling station, not in the trash!:twak
Note: the rockcrusher cover was purchased off of ebay for 60.00bucks, for heavy use I recommend you buy a cover from Ruffstuff Specialties.
Click