FOR SALE OR TRADE. $3000 that's both for $3000 OBO
specs.
1983 and 86 ford broncos
t-18 trans g-low
NP-208 xfer case
3" body lift
1 ton SAS leaf spring style. D60 FRONT AND D60 FF REAR.
4:88 gears (NEW)
welded rear and Detroit front locker.(NEW)
custom made drive flanges made out of down hole tool steel. never break!
351 bored .030 over, milled heads, cheap headers, Holley truck avenger carb, MSD ignition, true duels with glass packs.
12 gal fuel cell tucked in between the frame rails
6 pt. in cab roll cage.
38" tsl swampers on diy 32 bolt bead locks.
longer than stock travel shocks on custom mounts.
i do have a white top on it now and i do still have the doors, but they are a little beat up. not sure if they will still fit with the cross bar there. could make some half doors?
there might be more, but all i can think of for now.
she is not perfect, could use a carb cleaning and tune up, front springs are a little stiff and i noticed a rust hole in the driver floor board.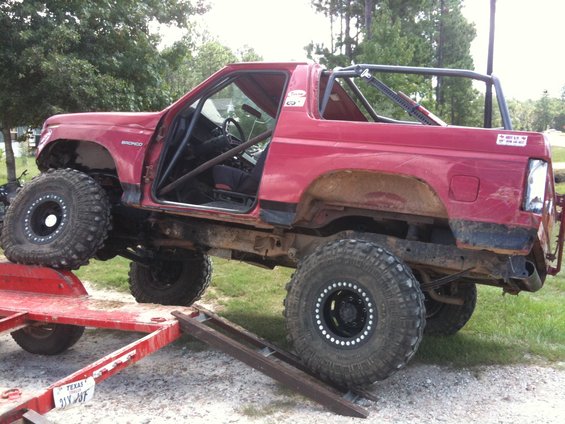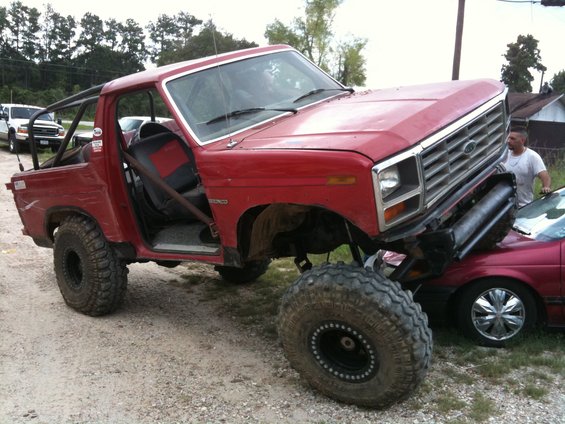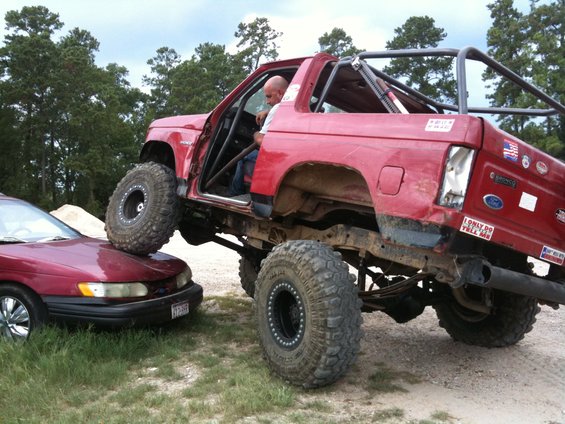 sorry about the crappy pics. i work offshore and company computers block my photobucket account and these are what i had saved on this computer.
thanks for looking. :beer