85 Bronco, 309ci I6 w/4bbl, np435, 4" lift, 37" Irok NDs, 4.56 w/ Detroit Locker and tru trac
Discussion Starter
•
#1
•
I know this isnt going to apply to most of you, but im sure theres a lone few out there.
1985 Bronco, 300-6 with a 450 cfm 4bbl carb, 270 duration cam and Clifford 3-into-1 long tube headers with 2.5" collectors.
I decided a while back to redo the exhaust on the bronco. It had a decent system, but i wanted to improve on it. I started with some hedman collector x-tensions. After slicing and dicing, i got them joined into a 2.5" into 3" flowmaster scavenger y-collector. Thats where im at now. It will have a magnaflow spun metalli-cat on the end of the "y-pipe". Then a Borla XR-1 oval muffler. I fired it up with just the muffler clamped to the y-pipe and man was it loud. The cat should tone it down a bit
Original plan was to have it dump before the axle, but i might build a tailpipe.
Anyways, heres a couple pics.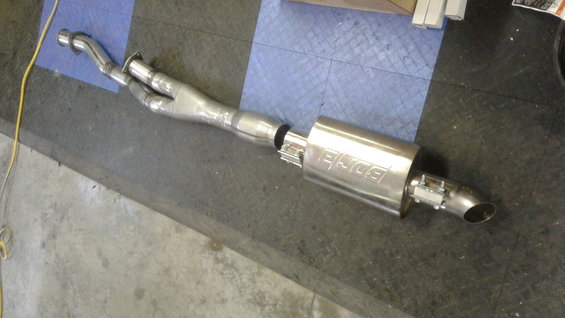 This is the catalytic converter