Discussion Starter
•
#1
•
Howdy Guys, long time lurker here. Used to be 86Bronk but I can't figure out how to log back into that account, HAH! I've owned this bronco since I was 17 (32) now, figured after the trans shit the bed, it was time to take her apart and build a trail beater. Because who doesn't like a full size on the trails?
Tentative Build list Includes the Following
Lef sprung HP D60 Front / 4 Link 14 Bolt Rear (Eventually the front will get swapped to a 4 link/full hydro etc)
LQ9/TH400/Magnum box-np205 doubler
42" Rockers on 17" Battle Born Beadlocks
Safety Gear - Cage, Seats, Belts Etc.
Goal is a trailer beater and possibly some local rock racing events (I co-drive in a Ultra4 4400 Car, it'll probably see some type of racing event haha)
1986 XLT - 5.0/AOD/1356 with a 6" lift on 35" rubbers is how i beat on it for many years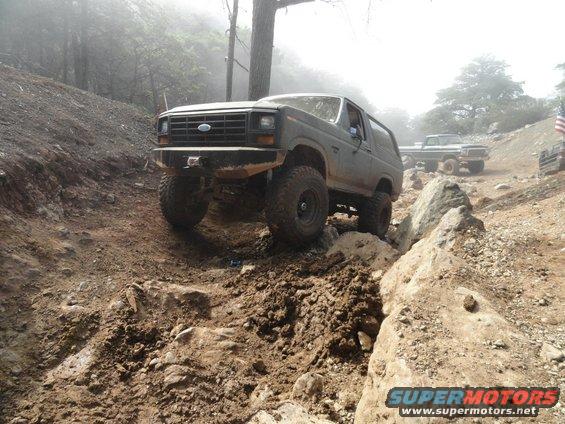 Drug the ol turd out from behind the shop and started to rip out the TTB, Engine, Trans, Transfer case etc.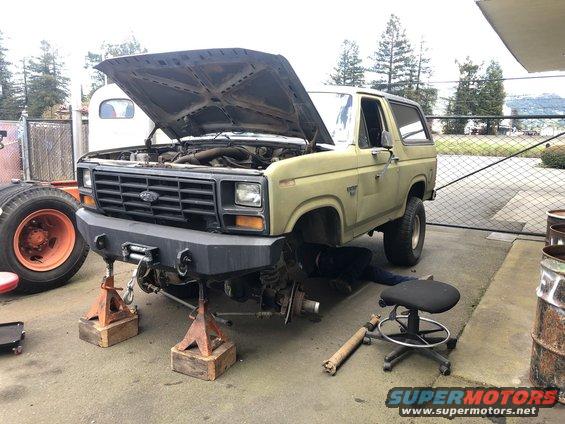 Obligatory Goodbye to the TTB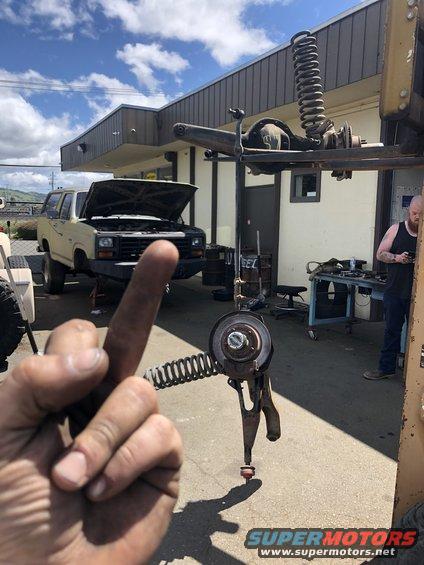 Engine Out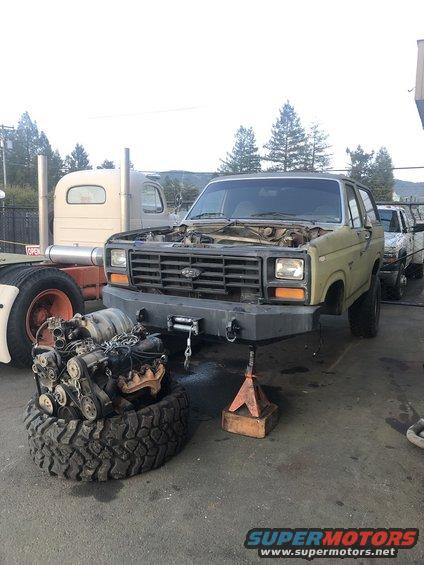 Cutting all the BS off the 60 and 14 bolt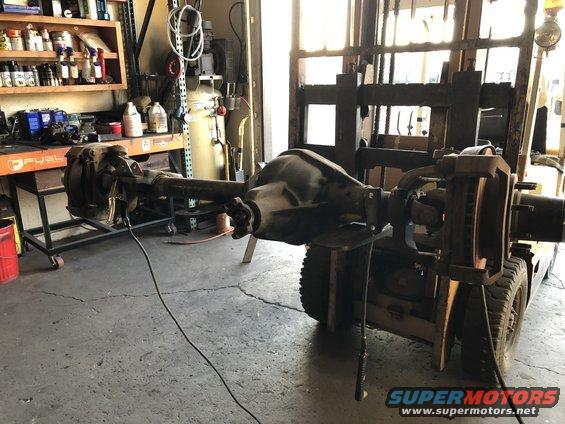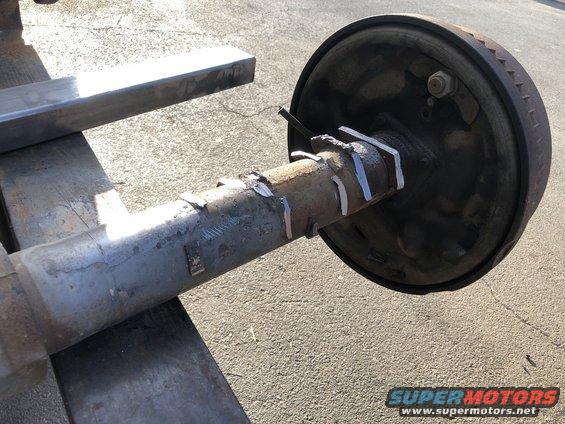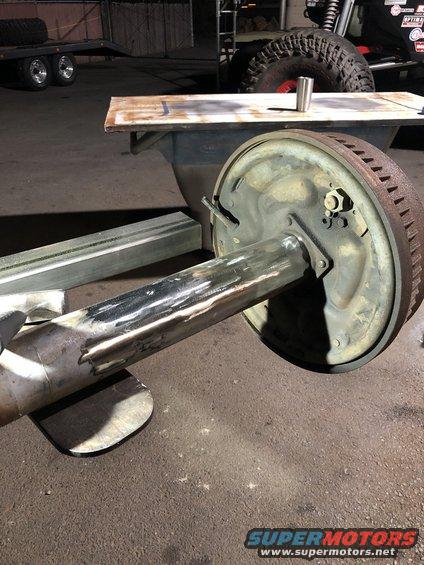 Had some 41" Continental tires laying around and some 44" PitBull Rockers, just getting an idea of what i am getting myself into hah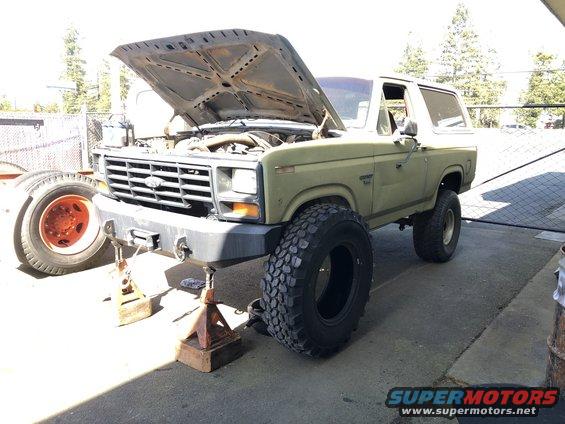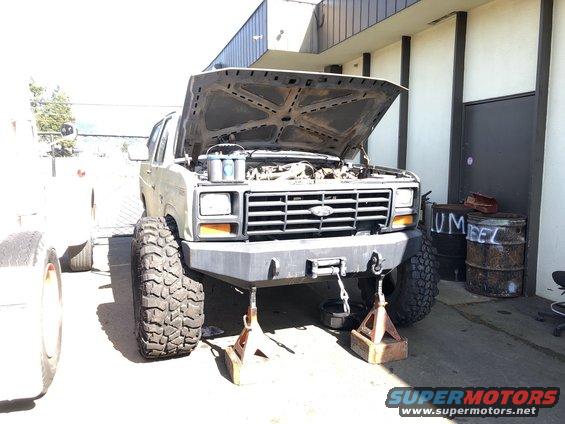 Getting the 60 situated under the bronco with some 4" springs I had laying around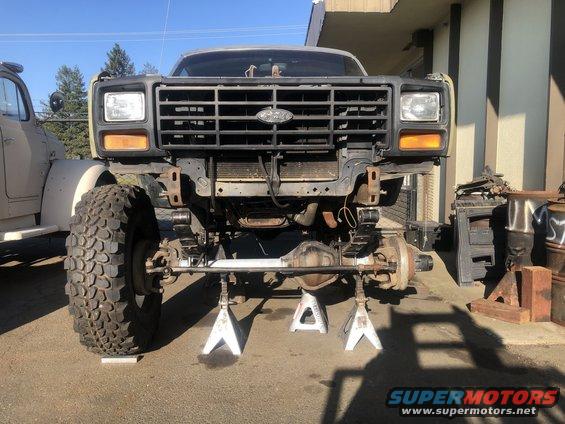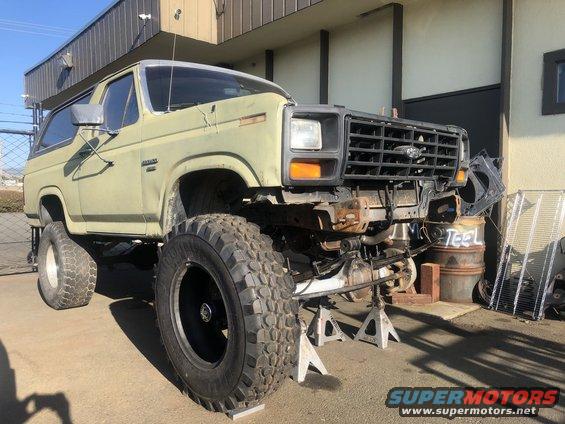 Starting the front Cross member, spring hanger, winch plate, and frame boxing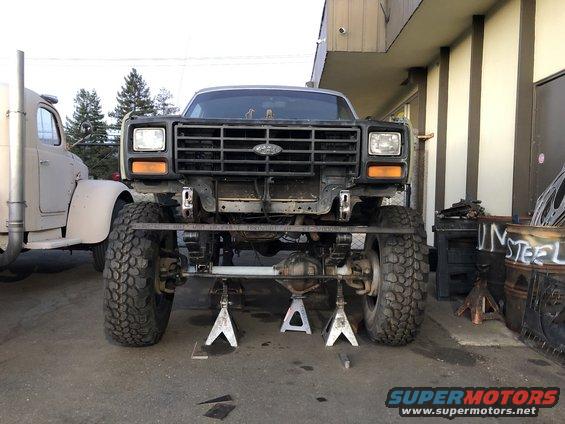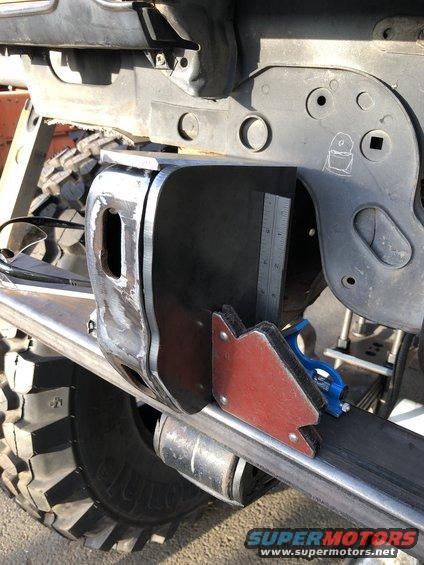 4" Channel and .375" tabs with .250" front skid caps & .250" Gussets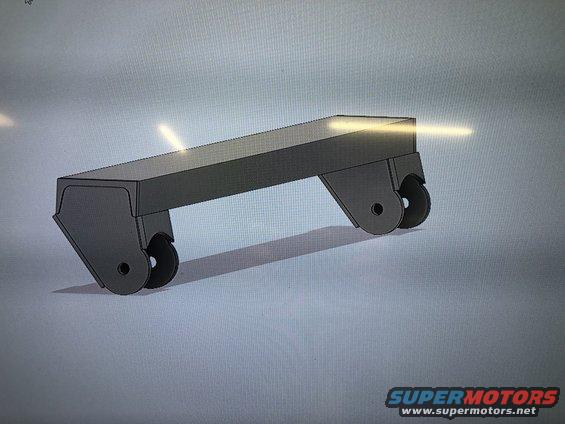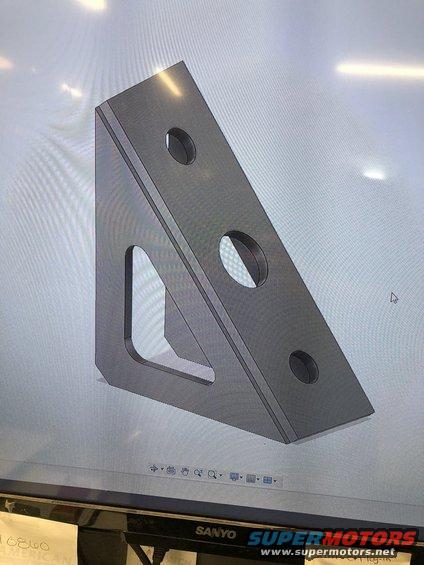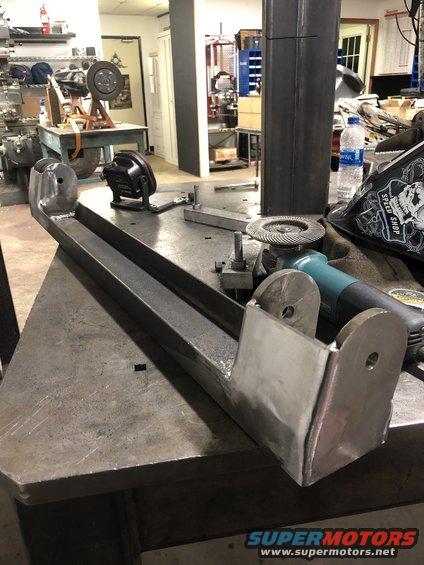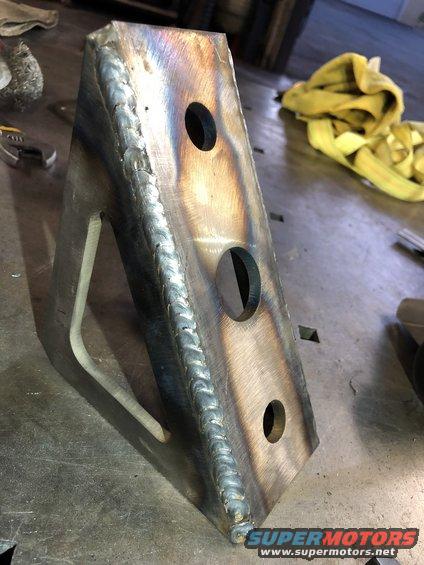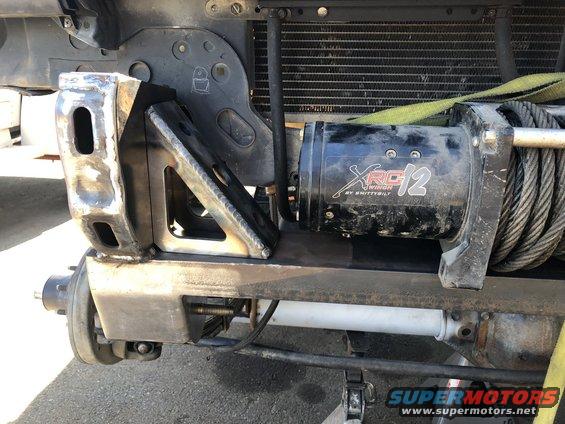 Freshened up some 17" x 9.5" w/ 3.5" B.S. Battle Born Beadlocks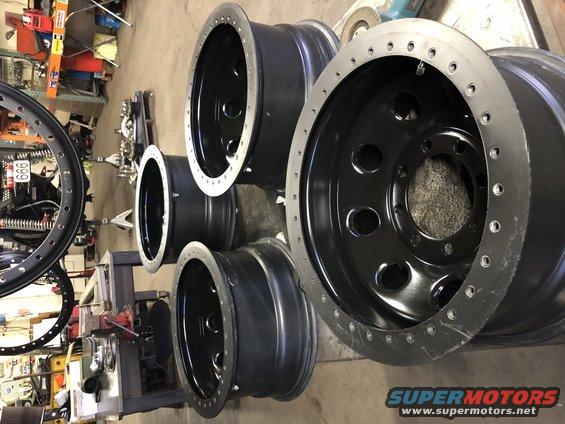 Project was at a standstill until my tires showed up. Ended up with 42" x 15" PitBull Rockers - Got em mounted up and on the truck, gonna need to do some trimming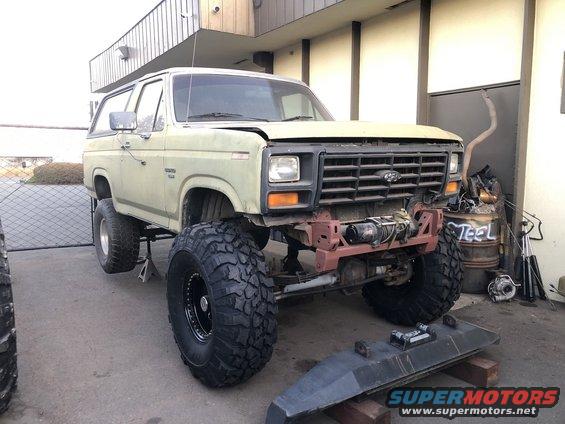 Hopefully this weekend i'll get the shackle hangers squared away. From there I need to design a truss for the 14 bolt or purchase one from Artec, which i'll probably do the latter for time savings and get the rear going. I'll be moving or building a fuel tank to allow a rear stretch and decent uptravel. Lots of plans and lots of work ahead!
I hope to have this on a trail for a shake down this time next year. Still need to source a LQ9, coil overs and some other odd and ends but it should go together smoothly.
I plan on keeping this thread updated as much as possible so I hope you all enjoy!