Discussion Starter
·
#1
·
this all started with this truck back in 2005. my dad and uncle started WEEKEND 4 WHEELERS when i was a kid and i fell in love with 4wds. i bought this truck for 800 bucks, put a motor in it and wheeled the crap out of it. got married had a beautiful redheaded lil girl and had to sell it for a car......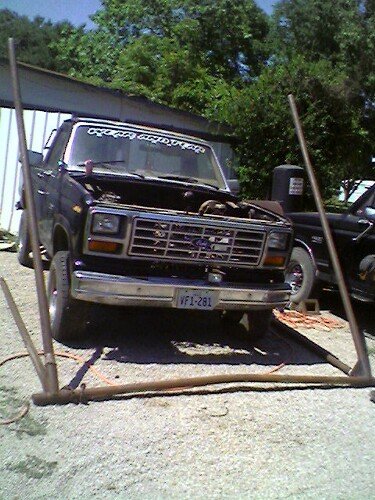 dont know whos rig this is but i saw it about 4 years ago and have been hooked on the broncos ever since. (if this is ur rig i love it!!!)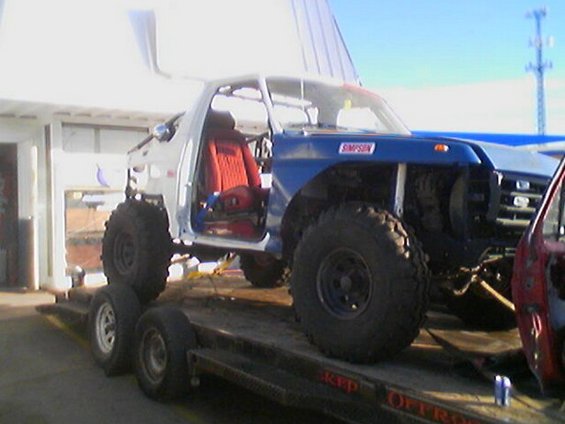 89 bronco. bought this thing feb of last year. drove it for about a month but only on 15min drives to and from work. drove it to the south side of town one day (about 22 miles) and my oil gauge was fluttering. bought a manual gauge and had about 5psi at 55mph. so i pulled the motor....
the day i got it
and about a month later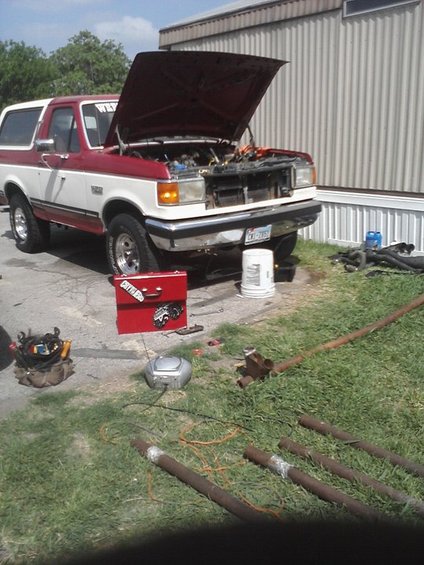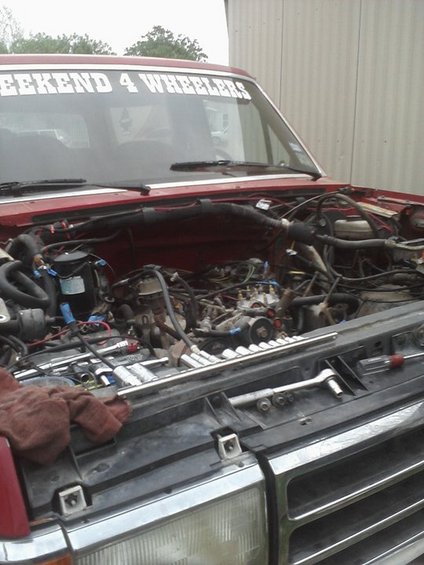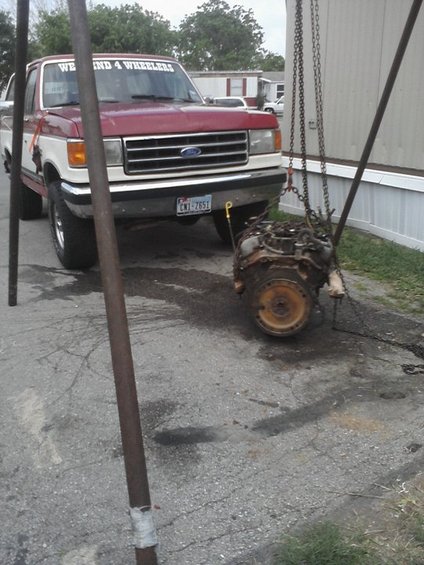 so i sent the block into mission, had them do the machine work and got it back and painted it lime green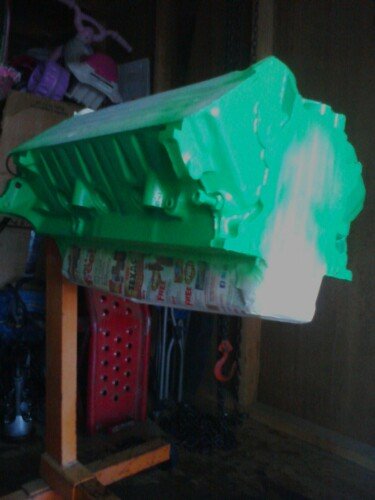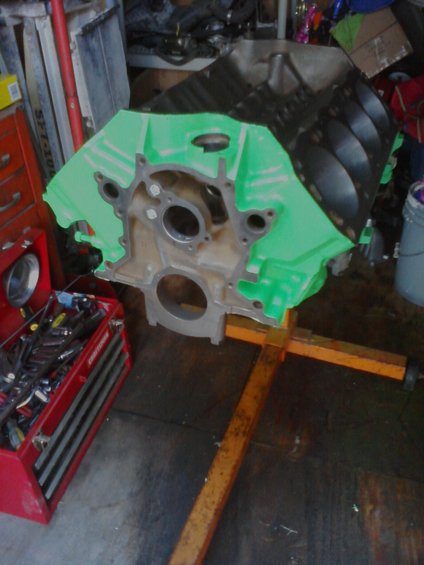 went to city motors and traded in my heads for some new high output heads jamminzz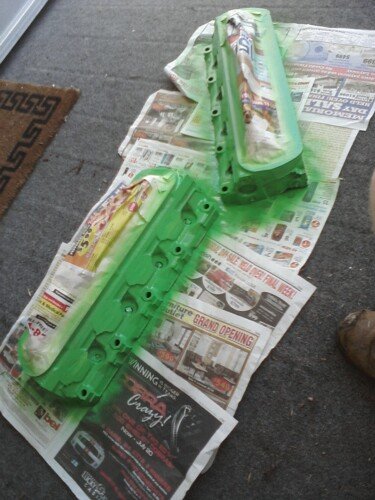 took it to my brother inlaws and started puttin this thing together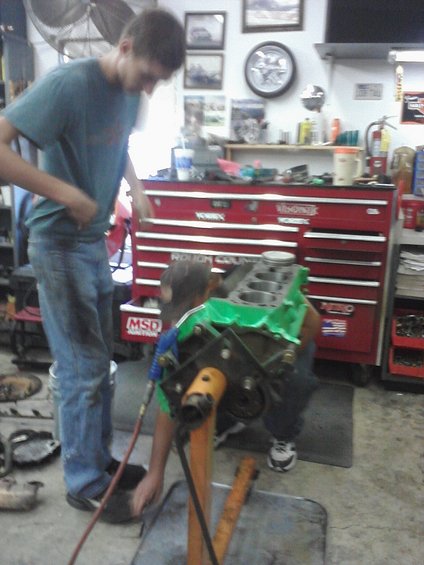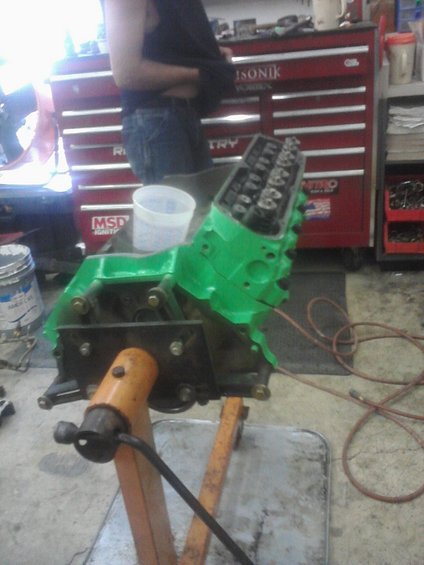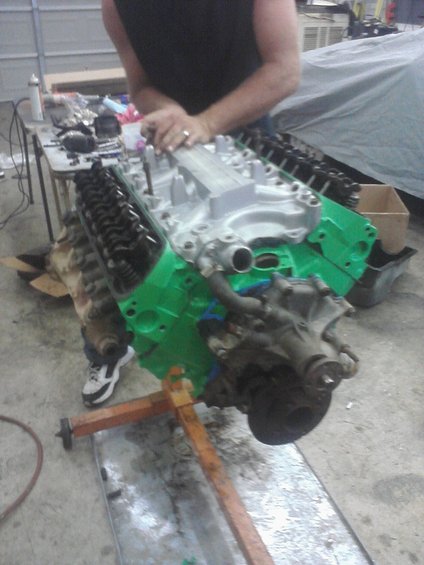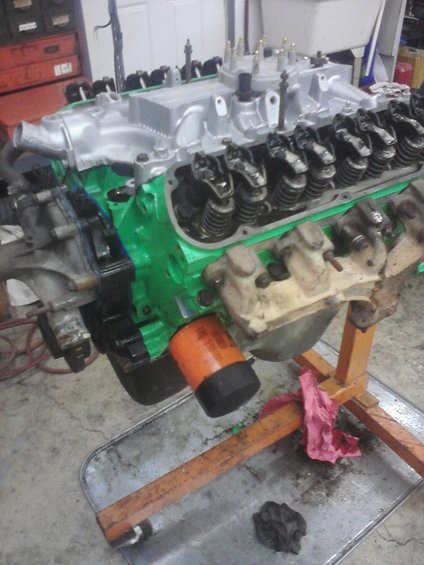 puttin it in the truck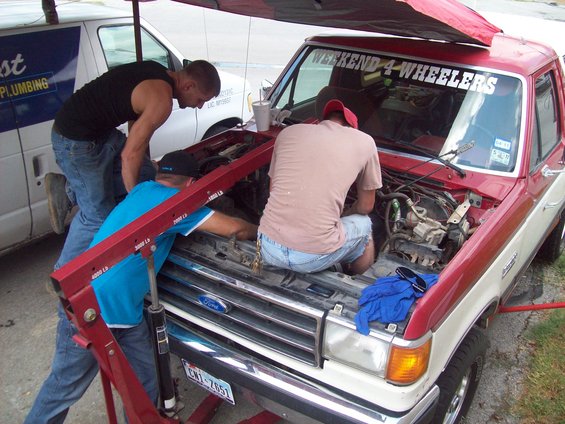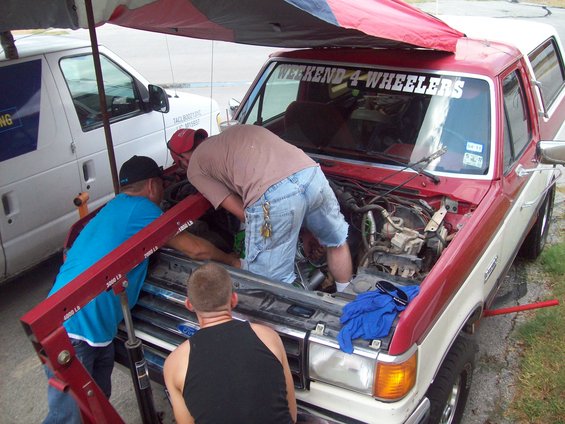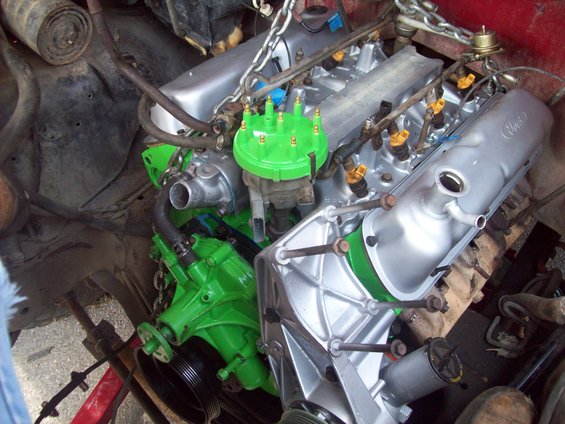 the bs crew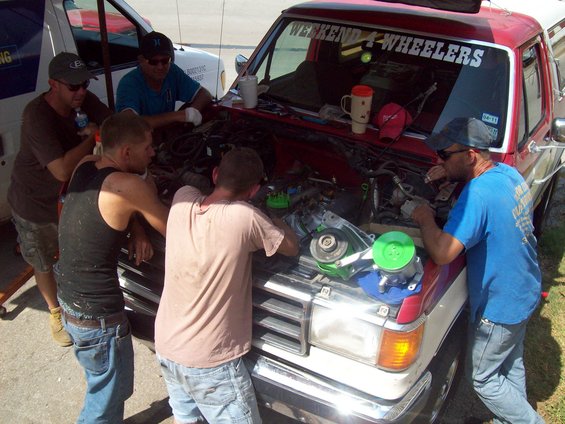 and now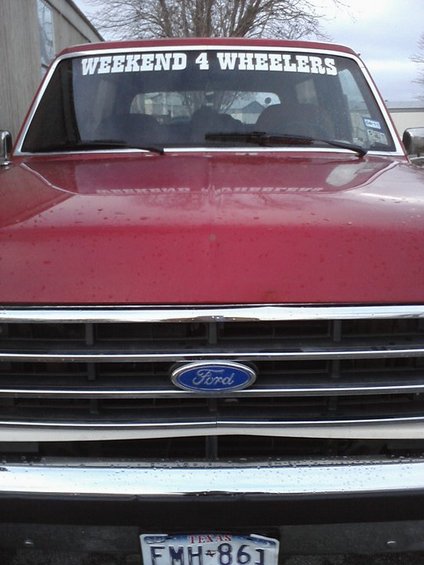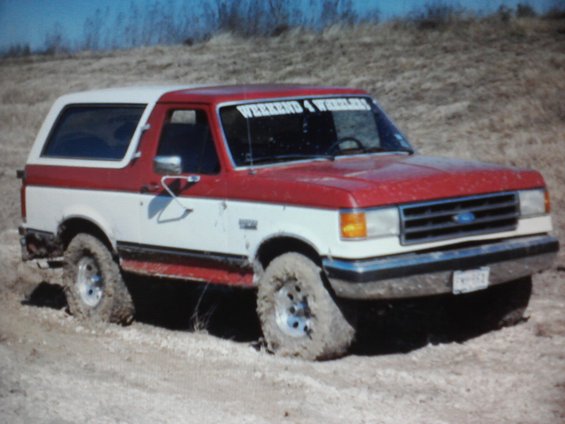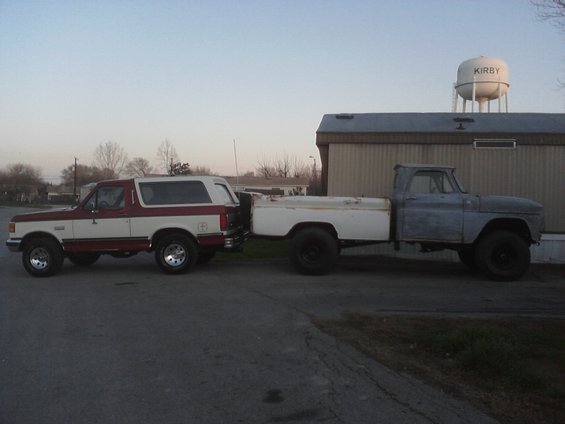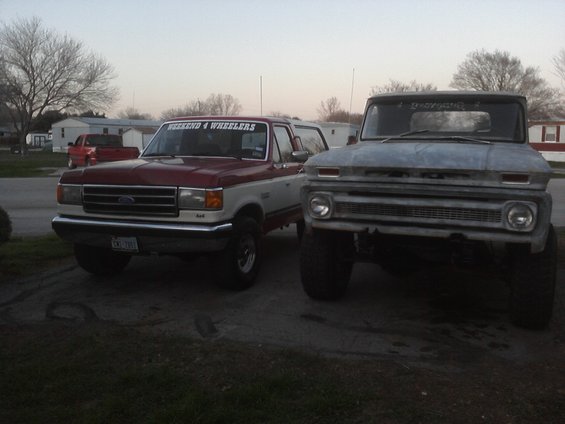 just bought a new winch and some lights and picked up the grille guard for 20 bucks!!:rockon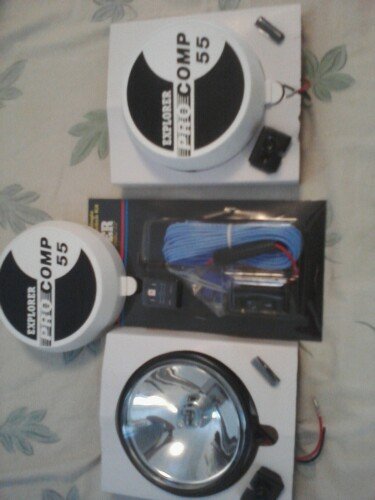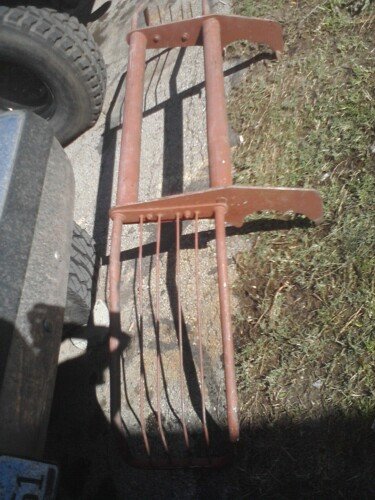 o yeah and i just bought 2 33/12.50r15 duratracs and love them in the mud