So I bought my bronco in late 2006 as my secondary vehicle that I wanted to build to be my offroad beater. Didn't have a lot to spend so I drove an hour south and spent $1250 on this clean bronco with 2 known previous owners, all records, and a rebuilt engine with less than 60,000 miles. The bad was the rusty undercarriage, fenders, and it would only start with a jump and run as long as I gave it gas. Stalled a few times on the way home and finally made it. The top had never been off but the first pic I have is after I pulled it off for the first time.
Not bad for the money and I alternated it as another daily driver. So I owned it for about 3 weeks and then me and my friends thought lets go test it offroad. That was interesting.. The bronco performed awesome til I stuck it in a hole and it wouldn't move. That was after I hit a hidden tree stump at about 15 mph. Seatbelt cut my neck and I later realized I had cracked and bent one of the ttb beams. There's a hole in the bottom of the beam that ripped open and spread about 1/4 inch. My buddy tried to turn his diesel blazer around to pull me out. He got stuck about 15 feet from my bronco. We called over our buddy with a newer power stroke and same result, sunk it. Nothing crazy deep but at this point we hadn't been many places. After many hours we used my highlift to pull out the blazer using it as a winch. Then he pulled out the powerstroke and finally my bronco. After it sat in a mud hole for so long it wouldn't start anymore and it was dark. We towed it 3 miles back to the street with the blazer while I steered it. Parked it and came back with a borrowed tow dolly. Finally towed it home after midnight. We started wheelin around noon that day. And then I had to start a new job the next morning. :banghead Here's what pics I have of that long day. Also pictured is my f150 that I sold in '07.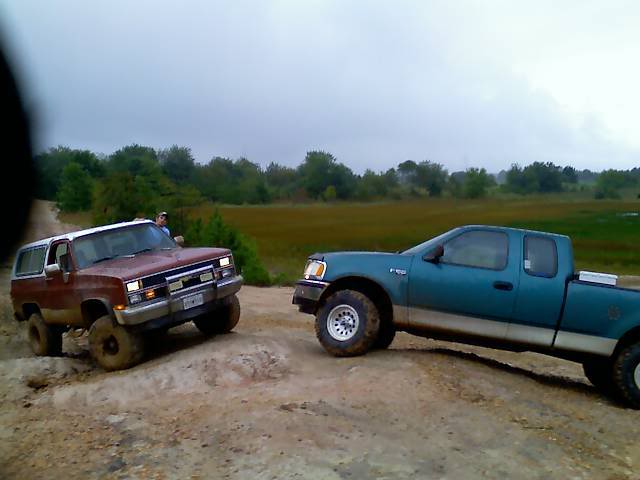 Not the best day for the bronco. When I got back from work the next day I tried to start the bronco. It still wouldn't start so I smacked the starter with a hammer and it fired right up. Never had an issue with that again but I later replaced it with a smaller, better starter. Wheeled the bronco a few more times and later I put on an 8 inch skyjacker lift and 36 inch iroks. Put a terrible junkyard bumper on the back and wheeled it a few times on a buddies property. Lots of different terrain there and they had a cool rocky creek we drove up and down. Here's a few pics from that place. I never grab pictures. This fast forwards us to about January of 2008.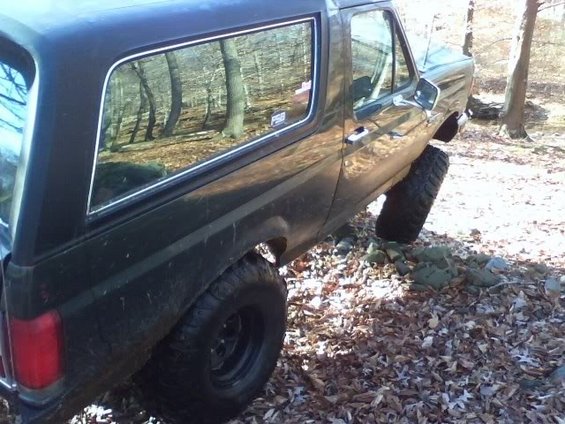 And yes I had a red ttb.. It was bedliner. I forgot to mention. When we lifted the bronco we used stock bronco axles from a forest service '92 with 4:10 gears and manual hubs already. Got those cheap from a junkyard. Needed to replace that bent ttb beam. Anyways, here's more pics from that place.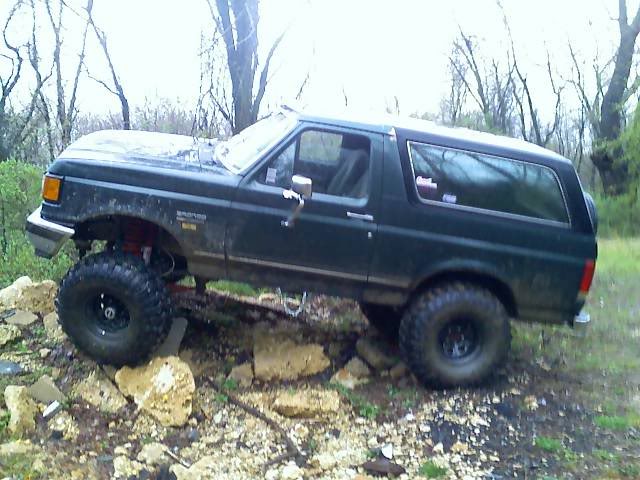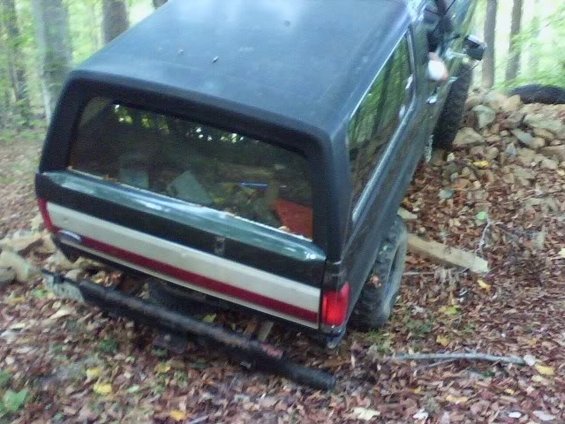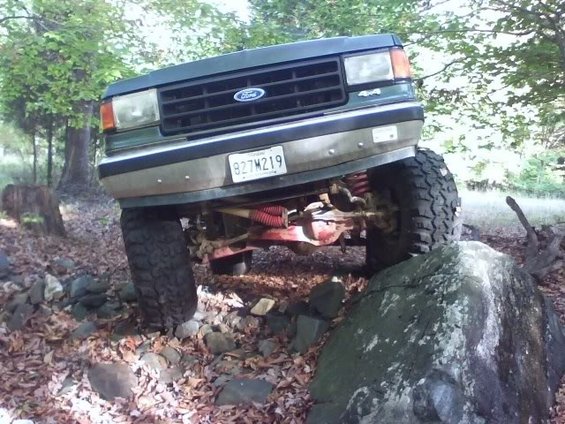 After that comes my minor engine work. My bronco always leaked oil from both valve covers and the oil pan. So I tried to tighten them. Didn't slow any leaks and snapped a few valve cover bolts off in the heads. Actually made the leaks worse and the bronco became undrivable because it poured oil. So we pulled it into the backyard and worked on it over a few weeks when we had time. Pulled intake parts, valve covers, oil pan, timing cover, etc. Add some paint, a crane cam with lifters, new oil pump, new double timing chain, gaskets, and long tube headers. Probably forgot something, it was a long time ago.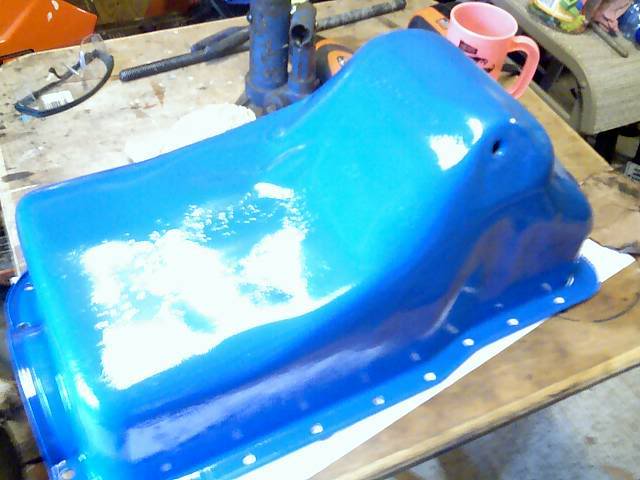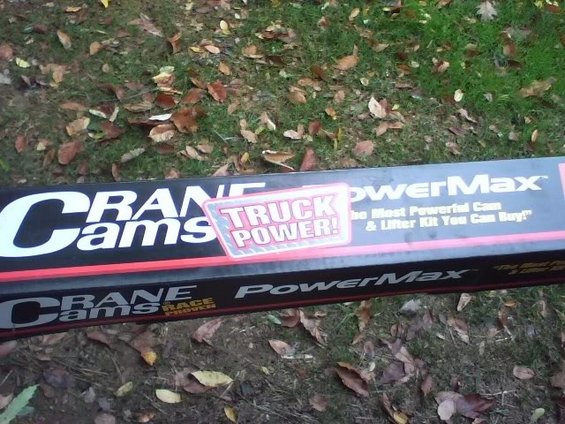 More to come later. This is taking a lot longer than I thought. Want to use this as a place to show my current state and what is going on.