I installed my Cruise control recall switch today. Took all of 5 minutes. easiest fix yet on the bronco.
I cant stress how important it is to get this done. The original RED switch can short out when fluid leaks thru and set your vehicle on fire and possibly burn your house down. It doesnt have to be on or running to do this either.
Here is an example of what can happen. This is a Bronco owner on the Facebook group. Some kids were outside playing, and saw his truck smoking. They went and knocked on his door to tell him. Fortunately he was home and caught it in time AND got video of it.
https://www.facebook.com/yourfavgui/videos/pcb.1515102535181168/10153733364778039/?type=3&theater
Here is a picture of another Bronco Owner who Did NOT catch his in time.
EVEN IF YOU HAVE HAD THE RECALL DONE WITH THE FUSED HARNESS WITH THE BLUE TAG! IF YOU STILL HAVE THE RED SWITCH REPLACE IT WITH THIS SWITCH. The fused harness was just a temporary fix until more of the new switches were available
If you still have the Red Brake Cruise Control cancel switch, this is the part number you need to replace it with.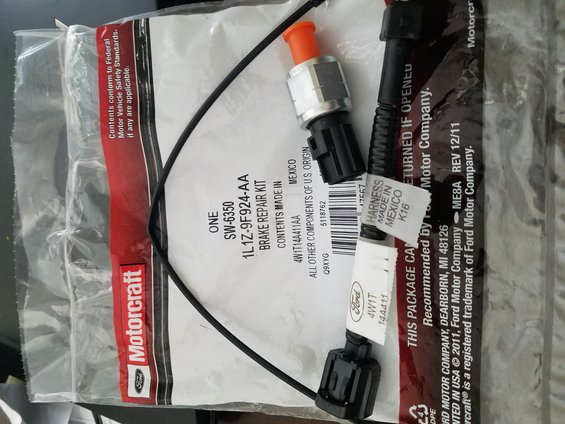 Remove the old switch.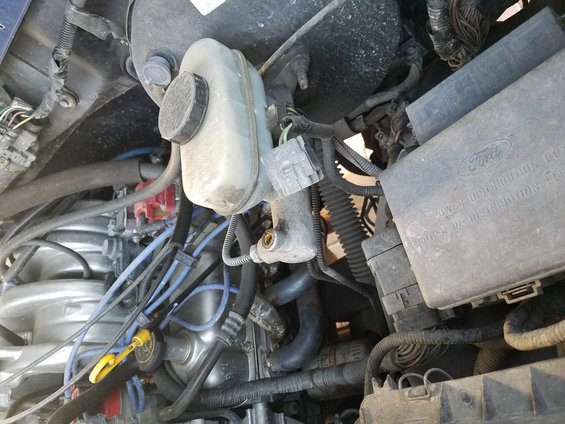 Lay it aside.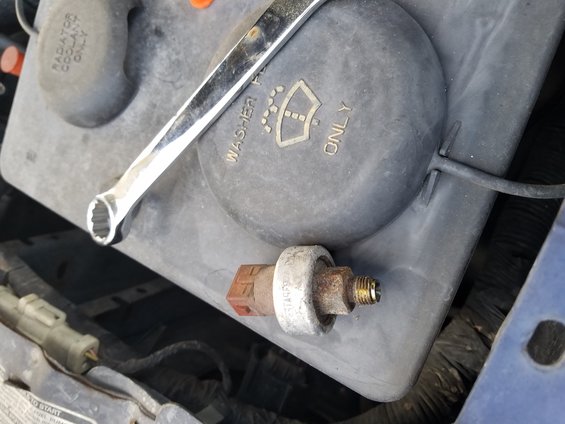 Get the new switch. Put a few drops of brake fluid in the threaded end of the switch. Work it in with something, I used a piece of wire, that will get the air out. keep adding fluid till the chamber is filled up. Add a few drops of fluid to the threaded port in the master cylinder to make sure you dont trap any air in between it and the switch. Then install it where the old one came out. Tighten it fairly tight, but not stupid tight.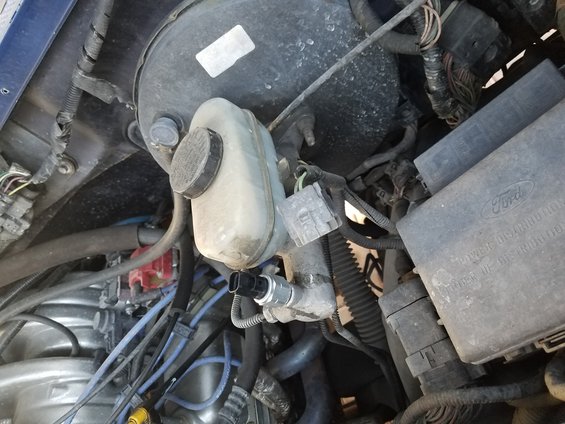 Heres the harness.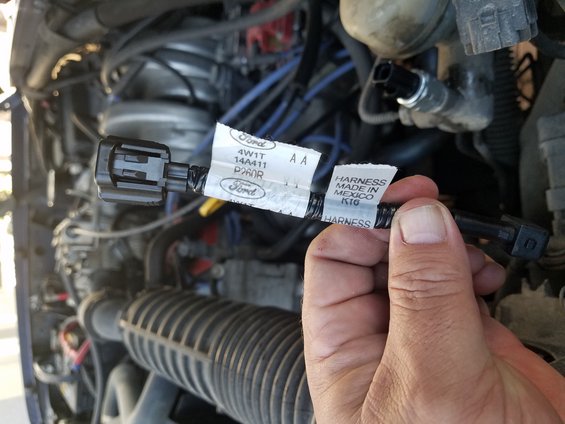 One end plugs into the new switch, the other end plugs in to the original harness.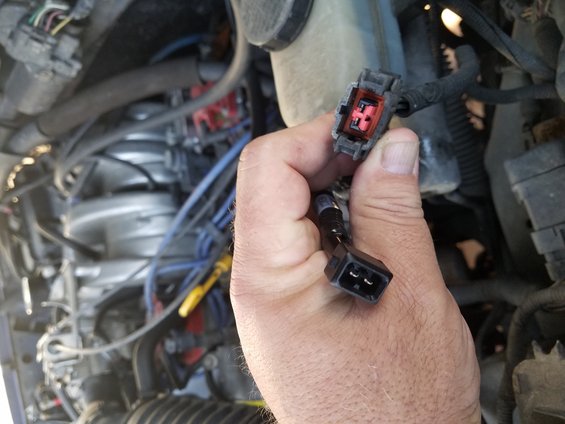 All Plugged in ready to go.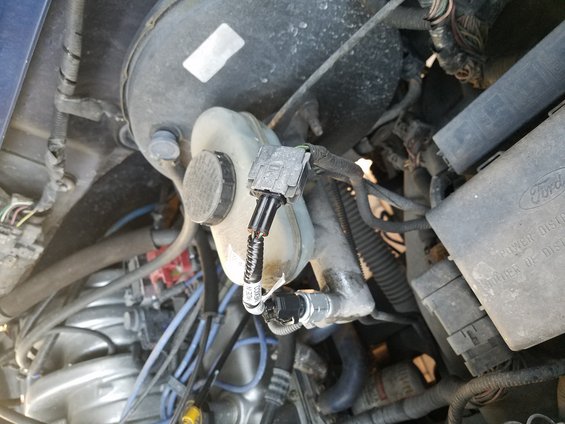 and done!