Discussion Starter
•
#1
•
Hey guys. I just got my second(!) Bronco. My first dance with the devil ended in heart break, but I'm giving it another go after spending 6 years wrenching professionally...
but I don't anymore, which is why I'm okay with buying something I know I'll have to work on!
Anyway, I got her in kind of a weird way and she had a lot of stuff done already- some of it seems legit and is really well done, other stuff... well, I've spent most of the last couple days tinkering with minor issues. Which is how I found this forum, and why I'm here now. Anyway, looking forward to learning a lot from you guys and hopefully I'll see you around and on some trails for my fellow Californians and neighbors!
And... here she is- 351W motor; still working on figuring out what all my "upgrades" are. The tires are 37" Super Swampers that I'm going to be replacing with some km2's (33" or 35"s, haven't decided for sure, but definitely going down and getting rid of the body lift). She's not primered, its liner. It's late and I've been in the sun all day so I can't think of anything else to say about her but I'm always happy to chat, learn, whatever. Anyway, this is Beast.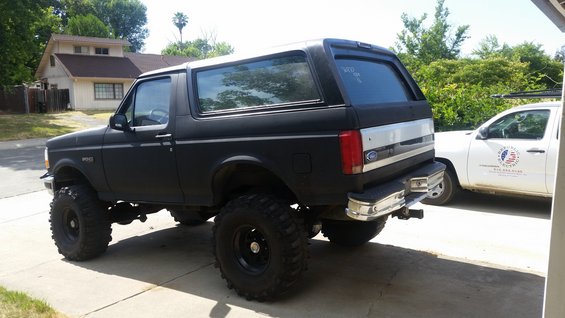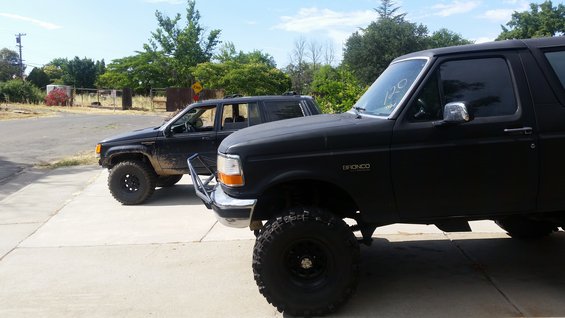 (And here she is sitting next to my brother's Grand Cherokee)