Discussion Starter
•
#1
•
Hey guys, my father and I are restoring a '94 Bronco XL frame up for my first truck. We are using a '94 lifted F-150, 351 5.8 as our parts truck.
We will being using the Bronco as our main truck and taking parts from the F-150. We are taking the interior, the engine, the suspension/steering components, and the front and rear end from the F-150.
I posted this a little late, we started working in about July and just decided to make a thread. We've had very little time to work on it, so not much progress has been made in the amount of time we've had.
This is the Bronco when we first bought it, nothing special, just an XL 302 5.0L, 5 speed manual.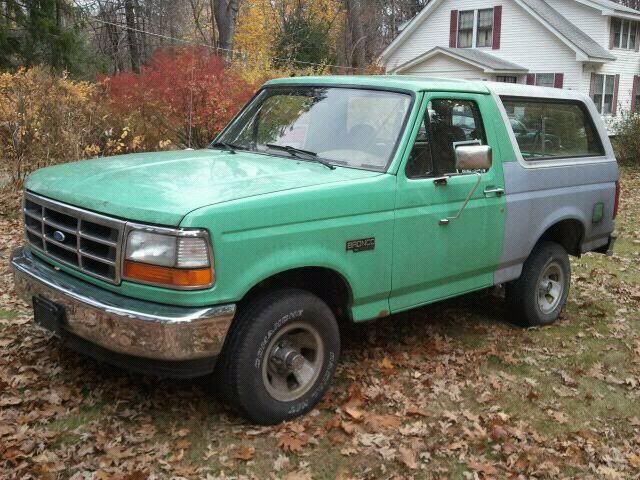 Here's the F-150 we bought for parts. It's a 351 5.8L, XLT, running 35 X 12.50 X R15, with a 6" superlift. Truck has a decent grey interior which we will use, and the suspension and steering components we will use, which are in great shape.