Discussion Starter
•
#1
•
I have this up on another site, but i thought maybe i'd throw it up over here as well...
Gave it a bath, so neglected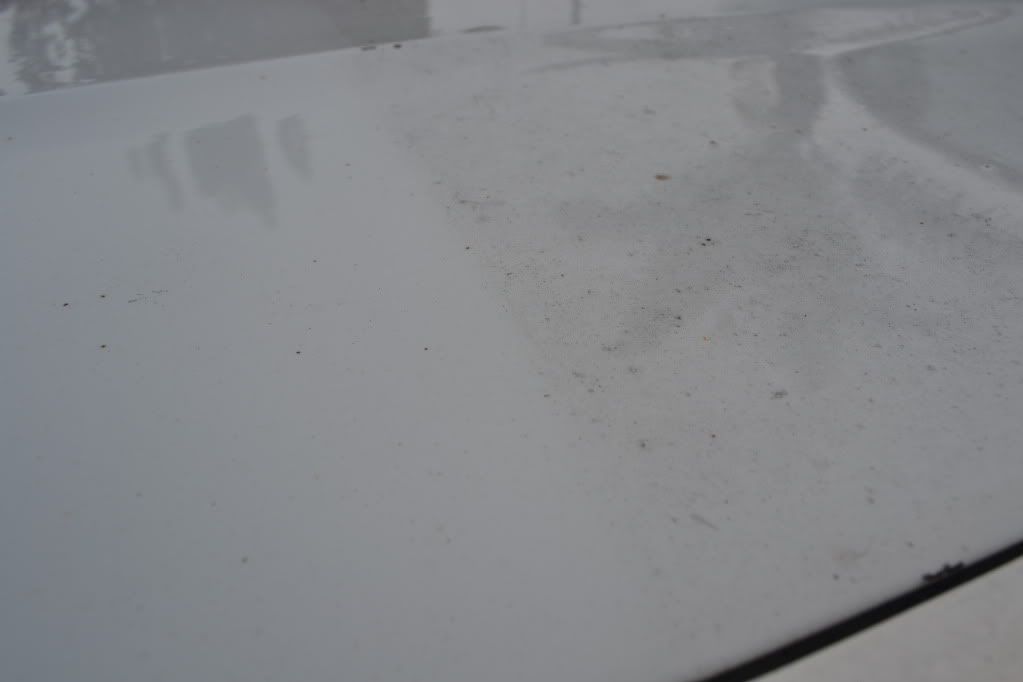 Current front bumper. The tube is too small IMO, and it has no skid. Going to have a new one made. Hoping to get one like Tony's if he doesn't mind a copycat.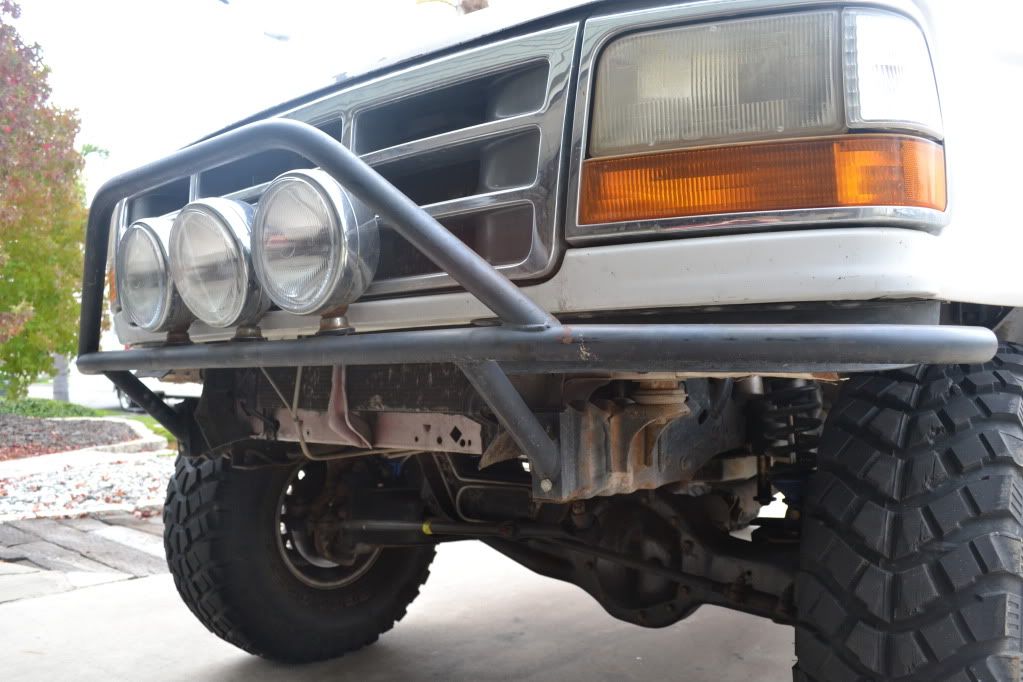 It has a small engine cage, which I would like to have replaced by something from Southwest Performance. I have a feeling the front end was pieced together from leftovers, so it's probably all going to have to go, once i learn more about what's available. Again, probably going to be a copycat and follow in Tony's footsteps.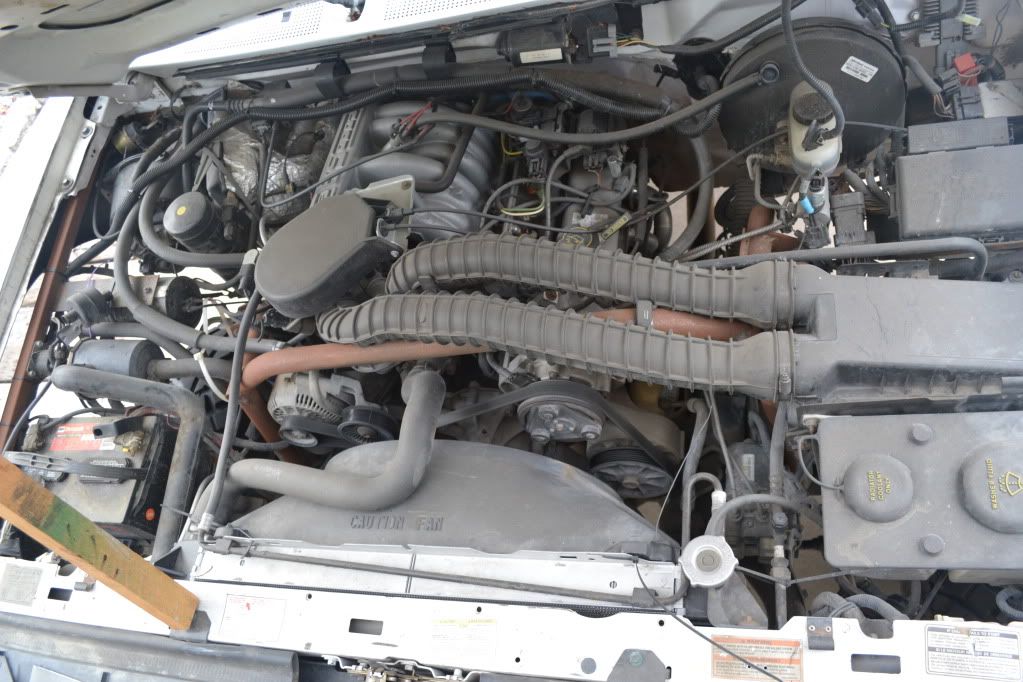 Some things that will have to be redone.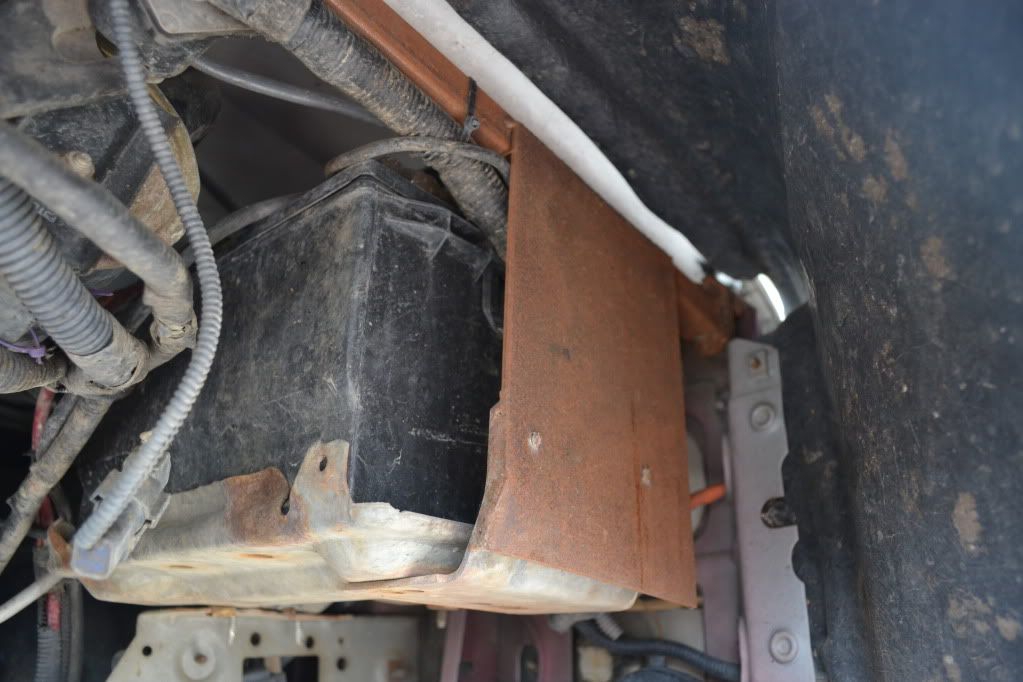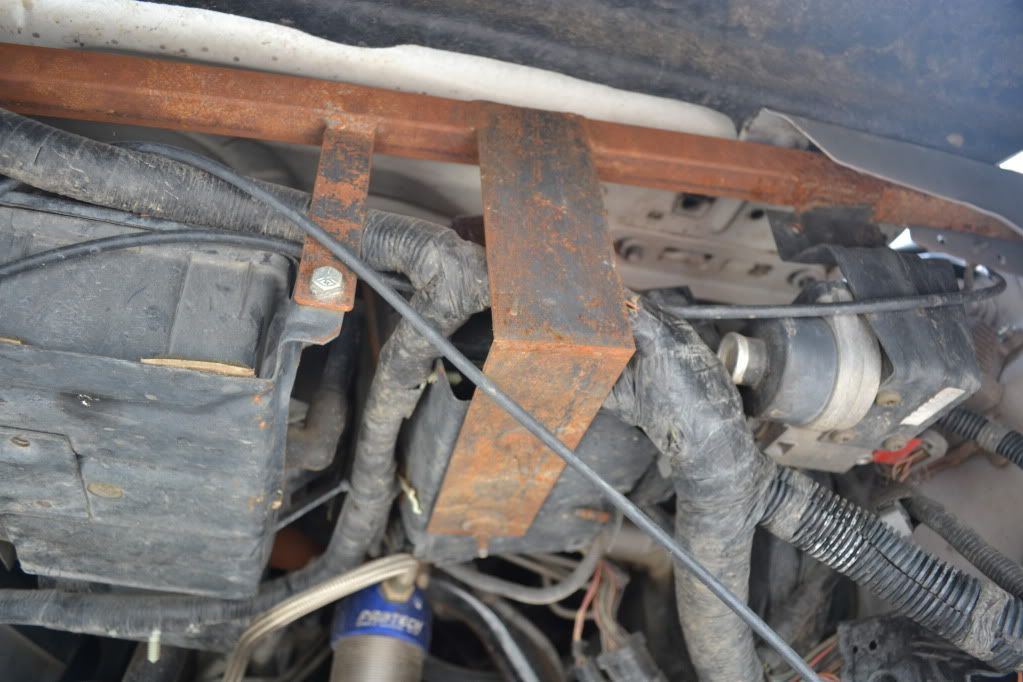 Front coilovers. Anything you guys can tell me about them, i would appreciate.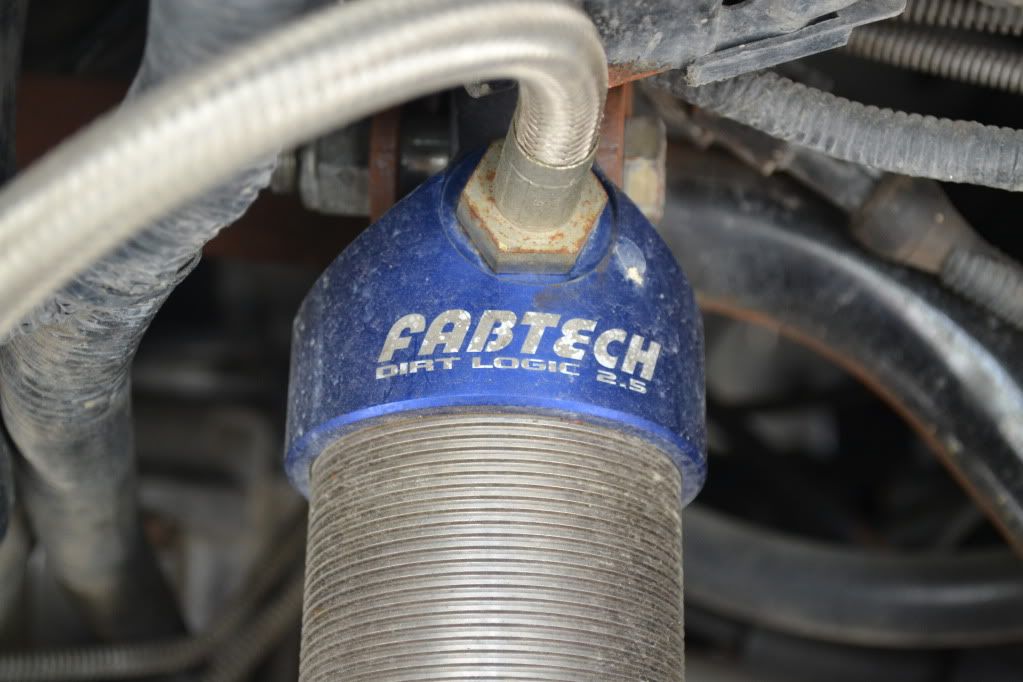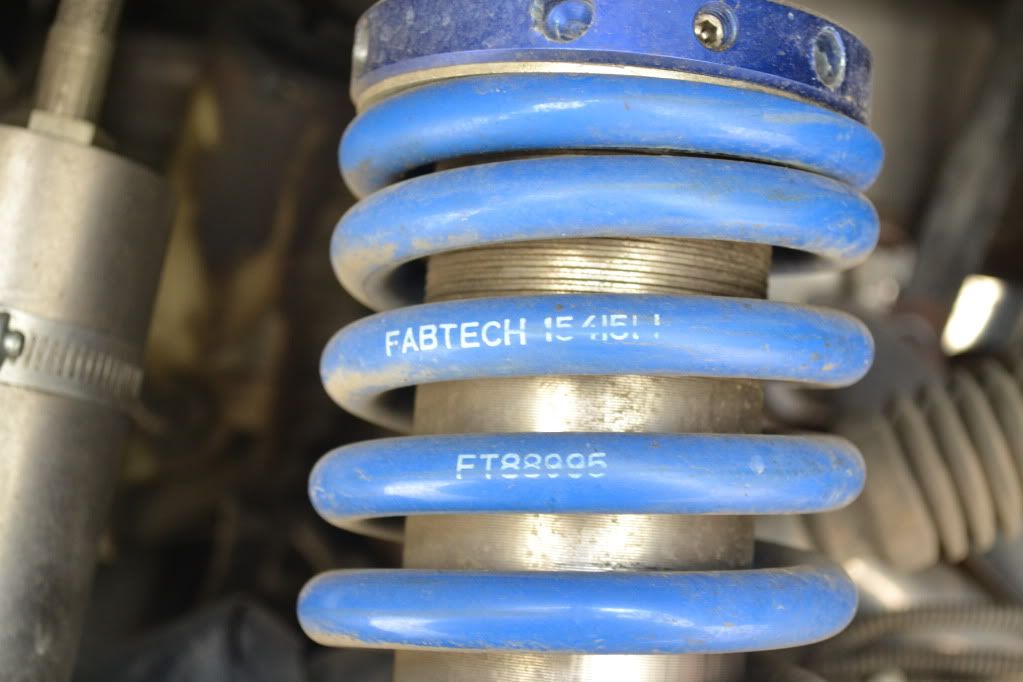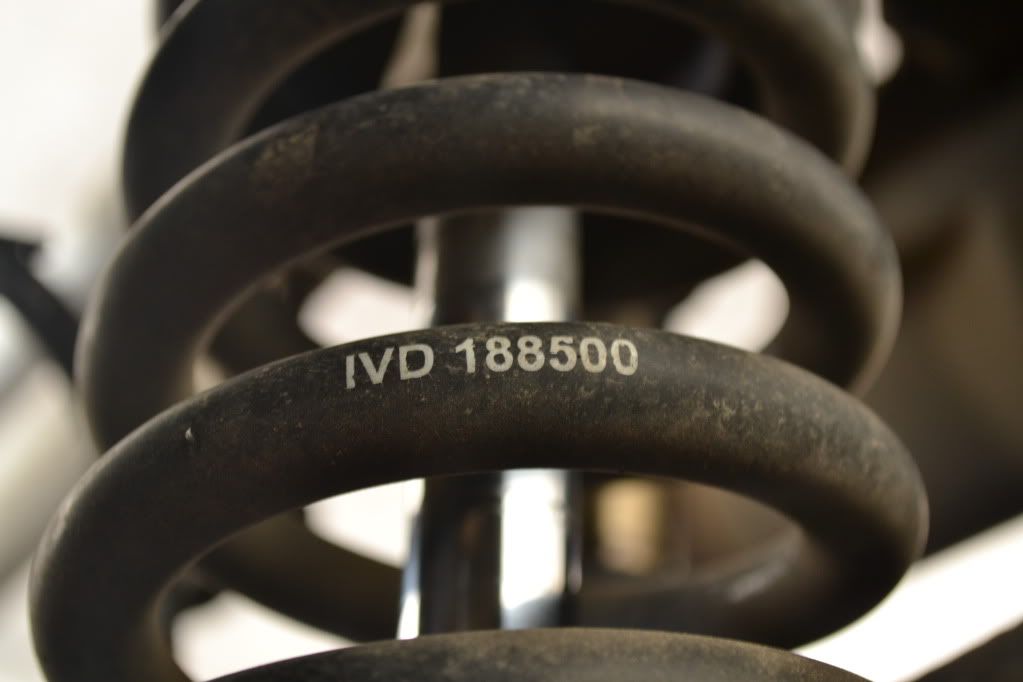 Rear, I would rather the shock bar be bolt in, but that as well can be fixed. Deaver f53's and new Fox 2.5x12's i believe. You guys may be able to tell.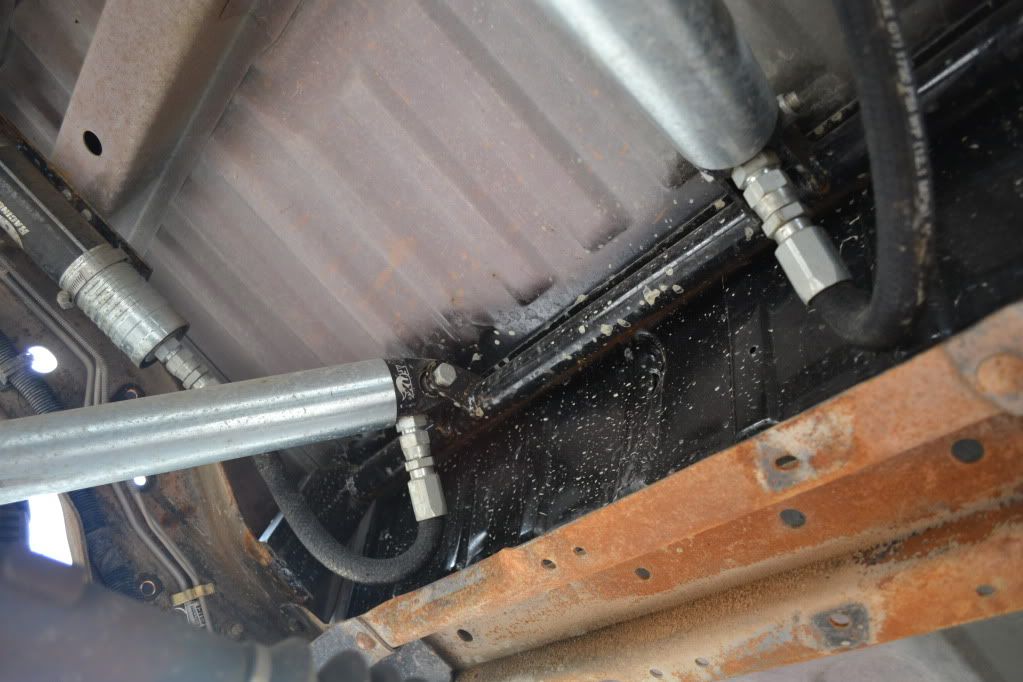 Not happy where the e-brake cable runs. Need to figure out a solution to this.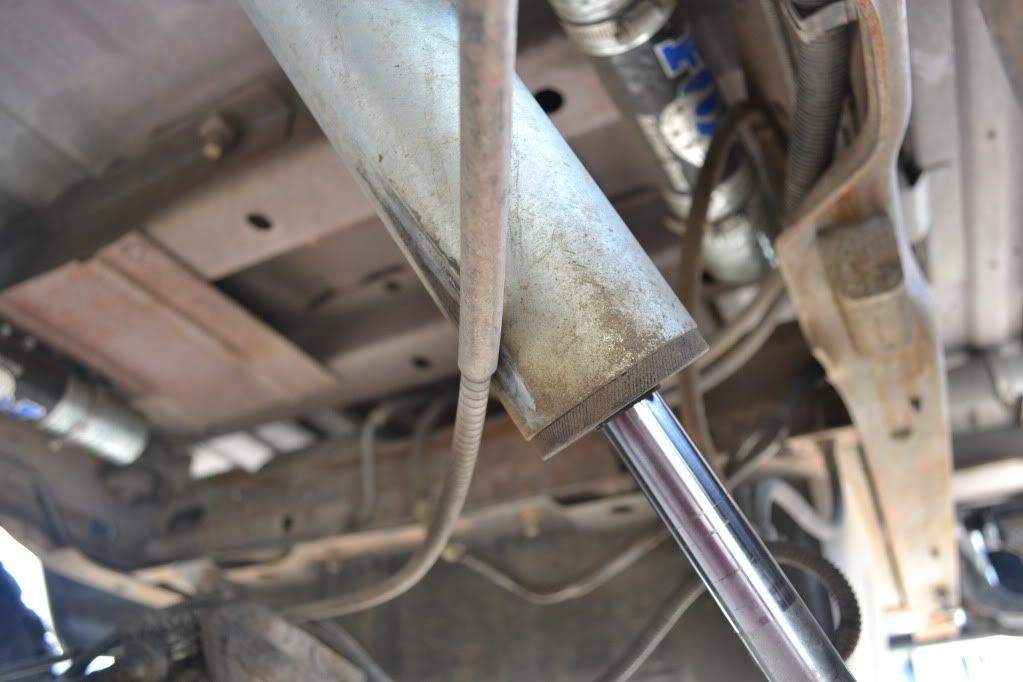 Front. I really don't know anything about it, other than that it is cut and turn. The PO says everything was built by a buddy who is a fabricator, but he kind of avoided saying who. Again, more welds where i wish there were bolts.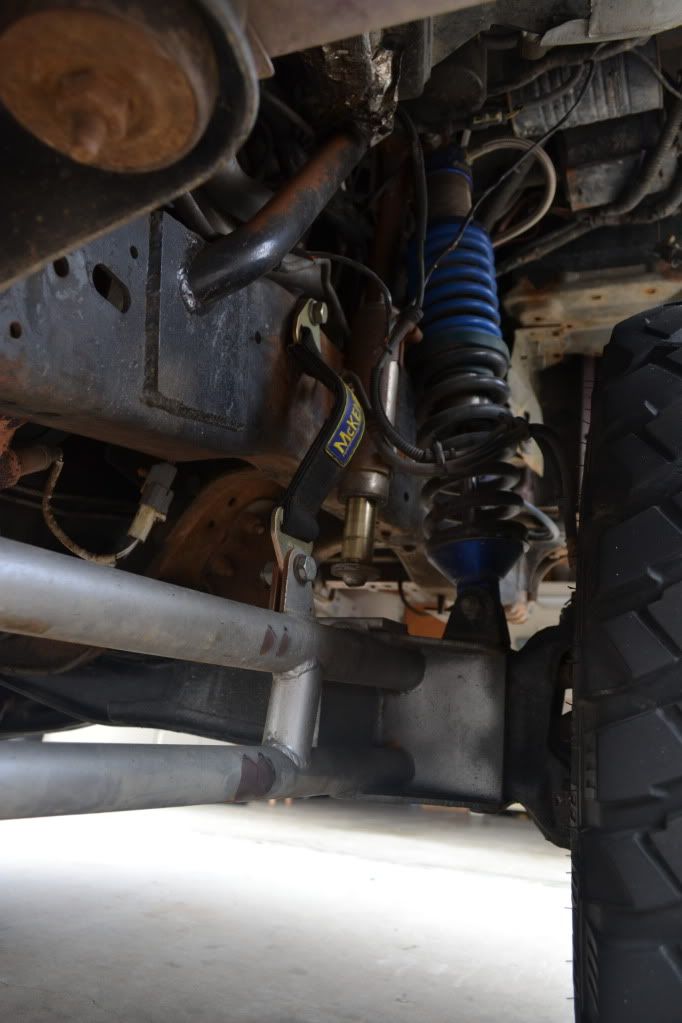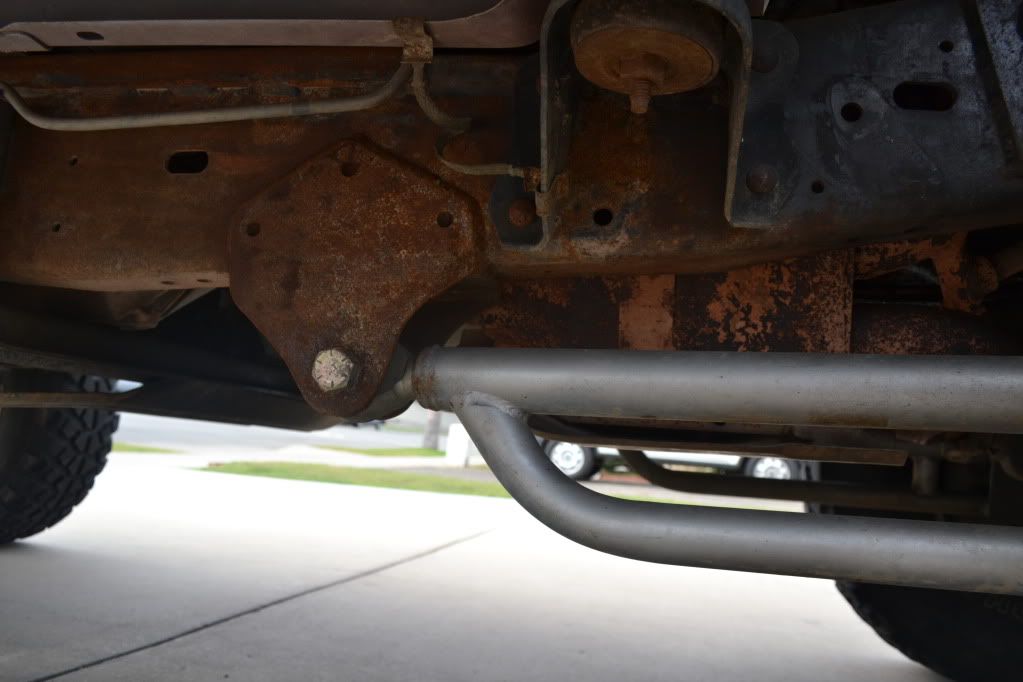 Sits a little high in the rear, but i've only had it for one whole day now. Going to soak up as much advice as i can, and see where it takes me.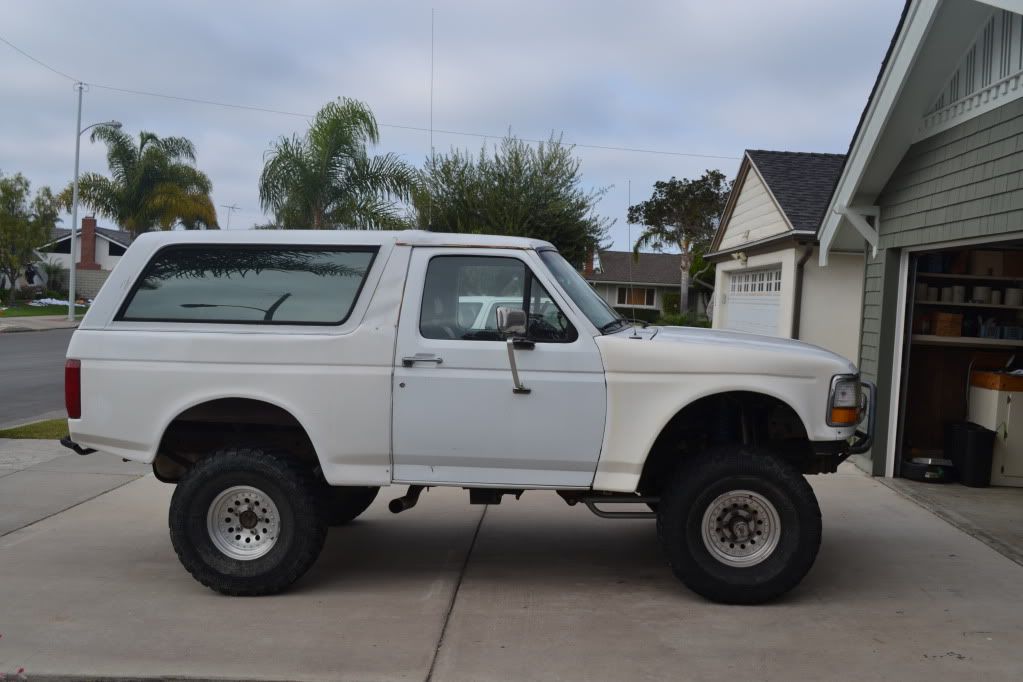 Ditched the Perry's glass for Autofab stuff.
Started working on mounting the Autofab glass. So much more subtle than the Perry's Glass. I'm actually impressed with how well the Perry's glass fit. I hate to say it, but better than the Autofab stuff.
Autofab.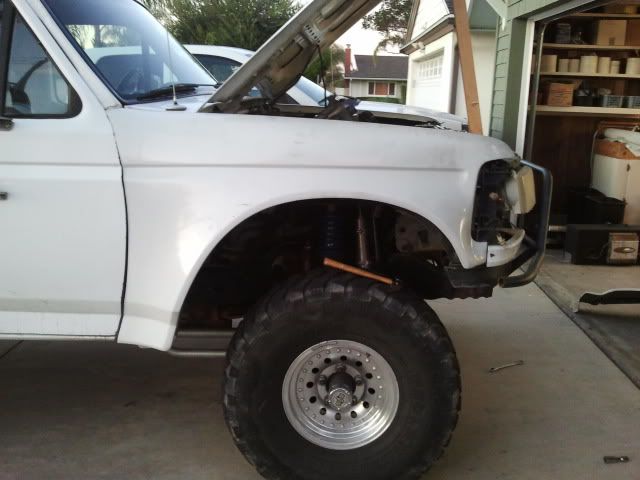 Autofab vs Perry's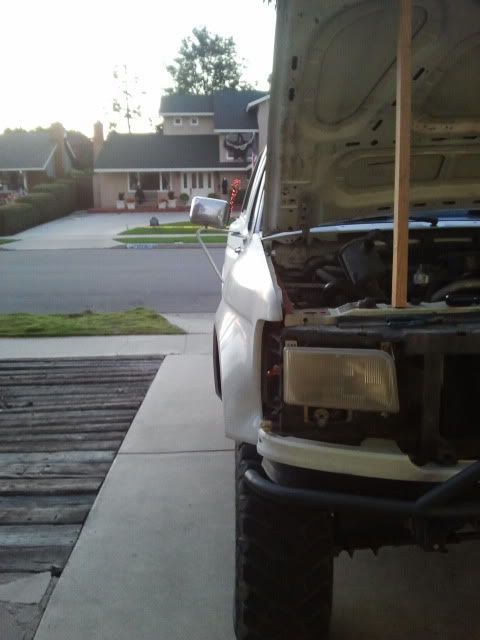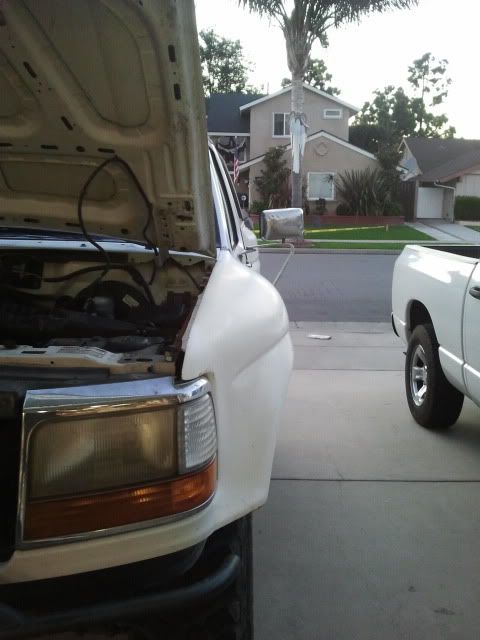 Painted the bronco yesterday. I wasn't happy seeing the naked fiberglass and the 10 different shades of white on the truck. The paint was badly oxidized, chipped, and dull. Now at least it's all one color, and i'm not going to worry about scratching it because touch up will be easy.
Prep.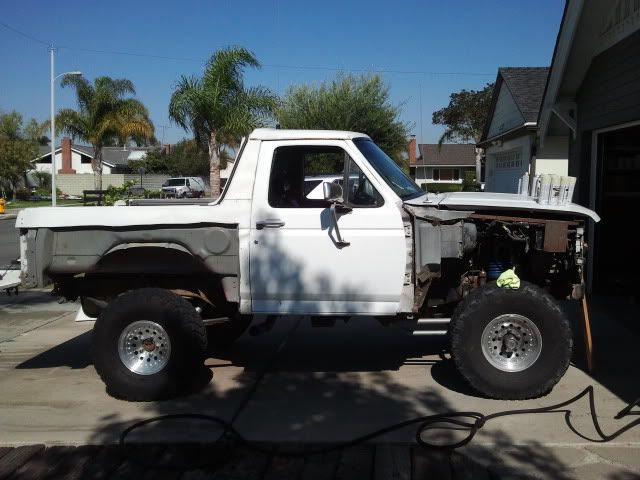 Fender i painted thursday night to get an idea of what the color scheme would be.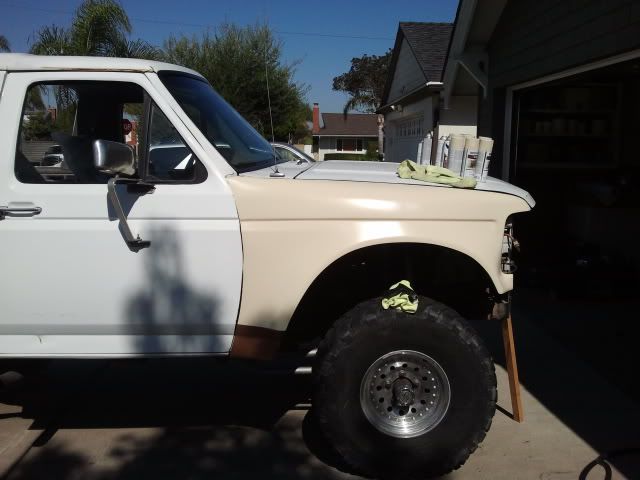 Moved it into the yard to avoid overspray on the neighbors car. I wish i could have done it in my garage, but even with the tires aired down, it wouldn't fit.
Hanging the glass back on.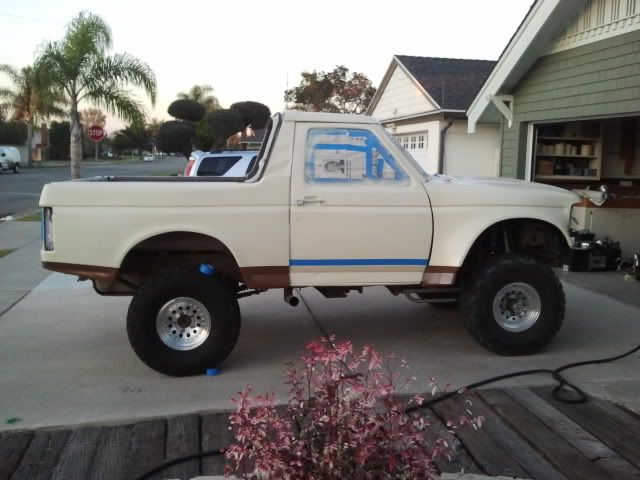 Top and bumpers.
Normally i hate it when people rattle can cars, because i think it turns out really cheesy and ghetto. But i'm impressed with how this came out. On the tan, you can see some spray streaks, because it's satin and hard to lay down outside, but the brown came out great.
Picked up some 35"x12.50 BFG All Terrain K/O's. Rides and handles much much better now. Here's how it sits as of today.