Thinking about selling my baby, wondering if there is any interest here? If not I suppose, like everyone else, it goes on greedbay.
I have owned the truck for 2 1/2 years, bought with 50K on it, now has approx. 84K. Have every receipt for everything done to it. I spent $1500 on it when I first bought it having every fluid changed, every belt and hose changed, every bolt that wasn't perfect replaced, tune-up, etc. and I have kept it the same way ever since. Runs/drives perfectly, body is in near mint condition (paint is in really, really good shape), just with some minor scratches from wheeling that I haven't buffed out. Hood has a minor dent/ding towards the front which was like that when I bought it. No rust on body. Drip rails are not cracked. Interior has a small crack on dash near radio. Rear seat is not mounted in truck but comes with it.
You can wheel it or use it as a DD, it's really set up to do both right now.
First some pix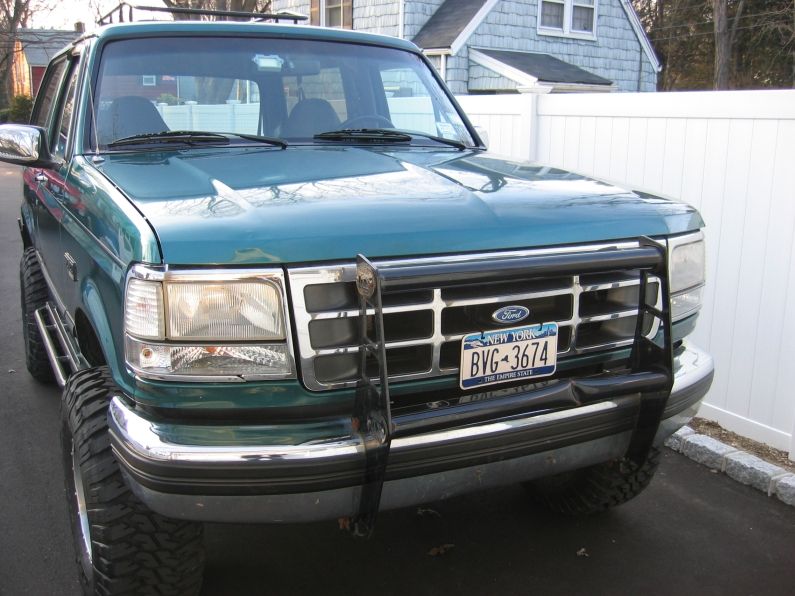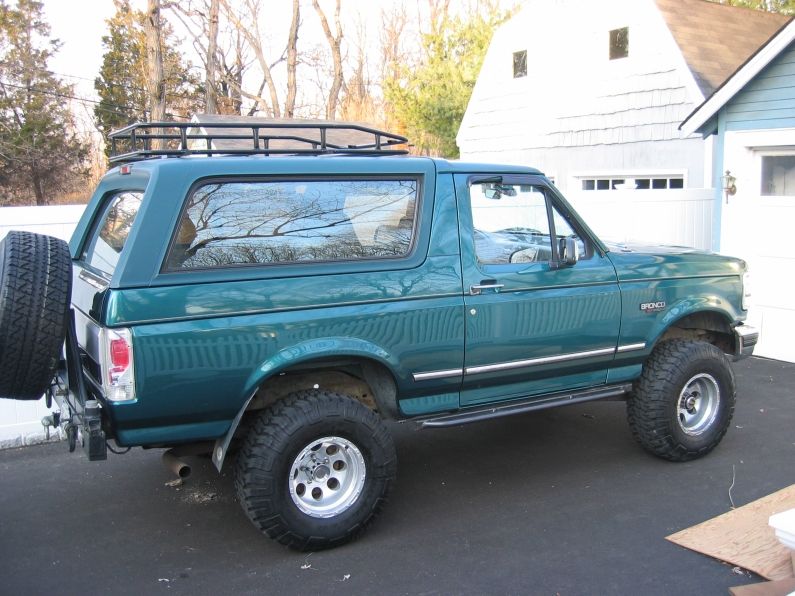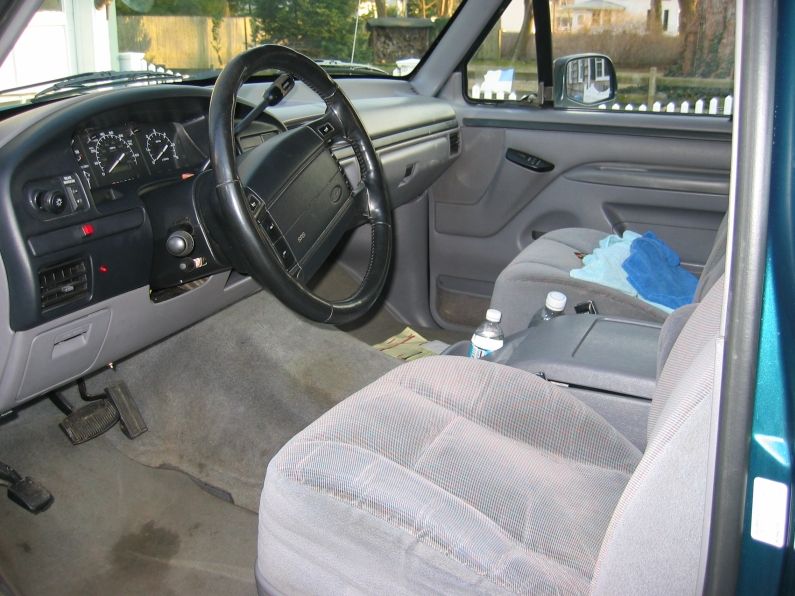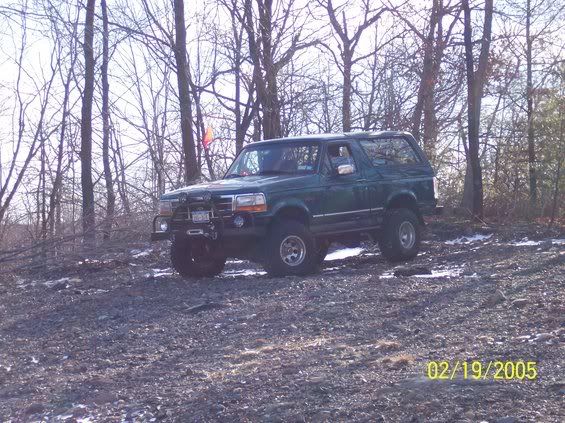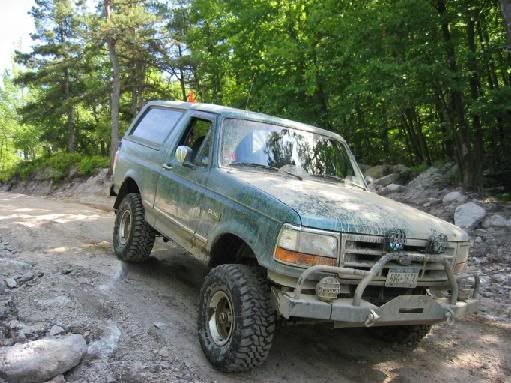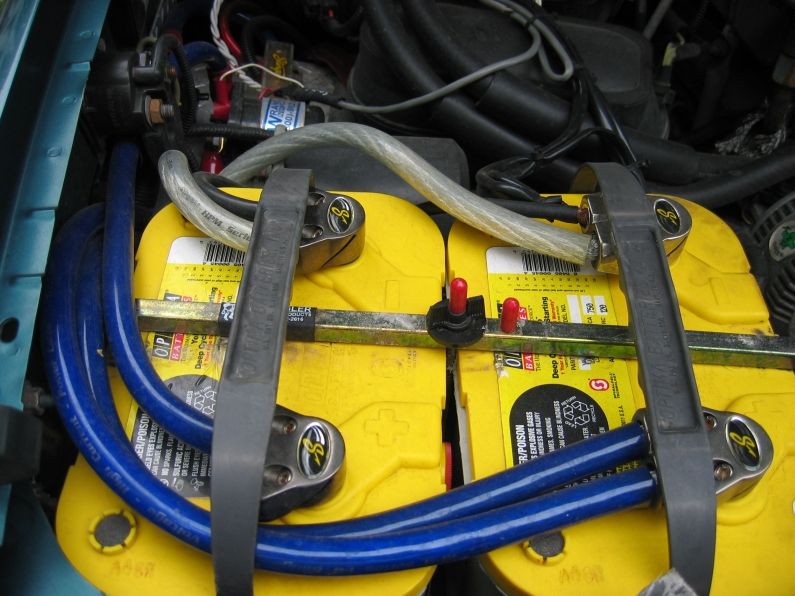 Winch bumper shown in some of the pix does not come with rig, it now sits with factory bumper and grizzly push bar as shown in the first pix. The tire/wheel combo will be (5) relatively new 33" kumho at's on factory alloy wheels, if you want the 33" mtr's and the 15x10 procomp alloys pictured they can be discussed separately.
Here are modifications to the truck, all of which done while I have owned it:
Rebuilt transfer case
Auburn gear pro series rear limited slip
Aussie locker front locking diff
New Superior gears - rear (3.55)
Saginaw steering pump swap
Rebuilt heavy duty E4OD transmission ($4000 rebuild using extra heavy duty parts, shift kit, etc.)
New auxiliary transmission cooler
New dual optima yellow top batteries with NW Wrangler dual battery tray and isolator wiring kit
0 guage battery cable and custom connectors
Mean green 200a alternator
Mean green heavy duty starter
New K&N FIPK
New ball joints
New brakes
New O2 sensor
New gas tank sending unit
New tie rod
New stub shaft
4" BDS suspension lift with the heavy duty radius arm option and 6 new shocks, rear add-a-leafs, professionally installed
Custom rock sliders by Dustin
Kennesaw Mountain heavy duty rear bumper with optional heavy duty tire swingarm, gas can carrier, auxiliary back up lights, license plate lite, D rings, integral trailer hitch and hi-lift mount
Poison spyder 8.8 rear diff cover
Land Rover roof rack
Custom rear cargo carpet cover
$2000 pioneer/alpine/infinity amplified stereo system - it's not just loud, it's clean and loud
I'm sure there are a few things I'm forgetting. Last time I tallied my receipts I had over $20,000 into this truck. It has to be one of the cleanest and well maintained 96's you'll find, not to mention low mileage too (except maybe that 2200 mile truck on ebay).
I have the title to the truck, originally it had a bank loan lien on it, which has been paid off. I have the lien release from the bank but haven't taken it to dmv to get a new title yet.
Looking for offers north of $6,000-7000. I don't have to sell it right away, but getting married later this year and we have a wedding to pay for. :cry
Truck has extended aftermarket warranty good up to 106,000 miles, and is transferrable to the new owner for $50...
. No other bronco I have seen listed for sale comes with this peace of mind, it has paid for the rebuilt tranny case and a portion of the transmission rebuild ($1800 worth, I had the extra work done on my dime bec. I wanted special, heavy duty off road parts added).
Located Long Island, NY