88 351/AOD/4" ProComp 94 351/E4OD/4" Superlift
First, this will NOT work on a 92-96 with the accordian frame.
The 04-up F-150 Towhooks are very similar as well, if not the exact same pieces.
These are what they look like, I also got the nut bracket from the inside of the F-150 frame: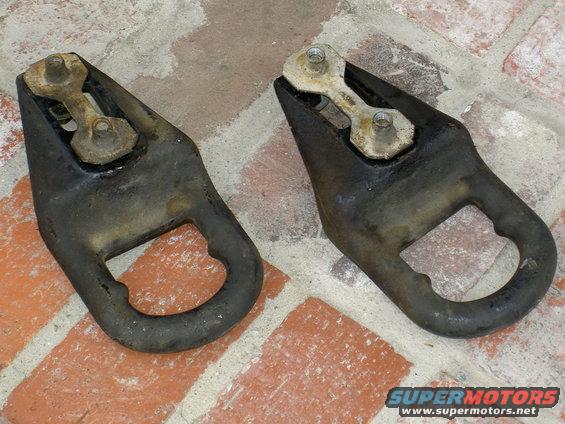 Front of the frame with the swaybar gone: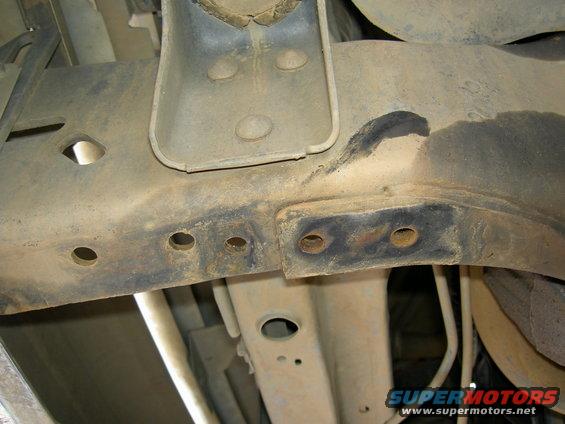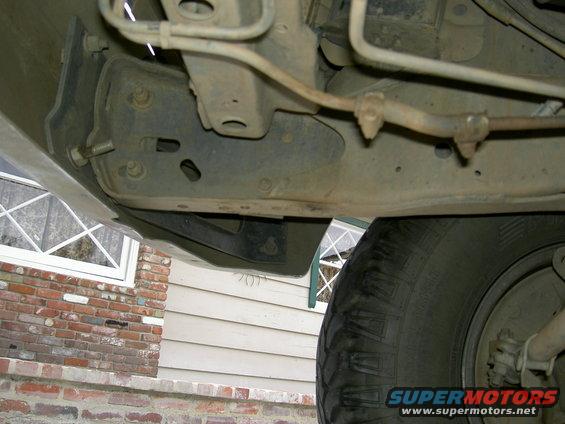 You have to enlarge one hole a little bit to get the bolt to go through it. You will have to grind around the nut part of the nut bracket to get it closer to the frame, too: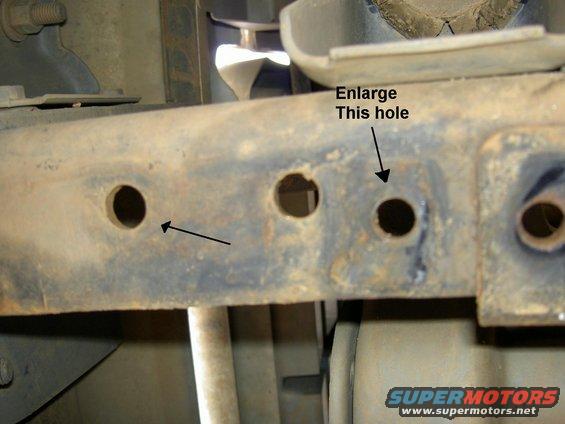 Then bolt them on.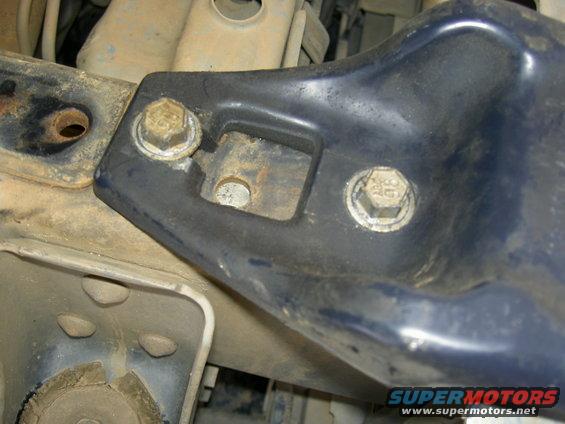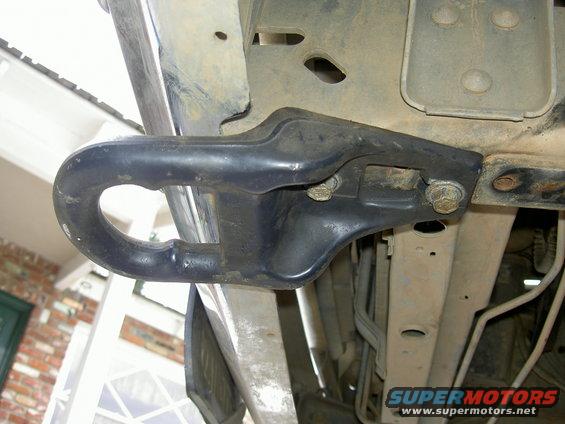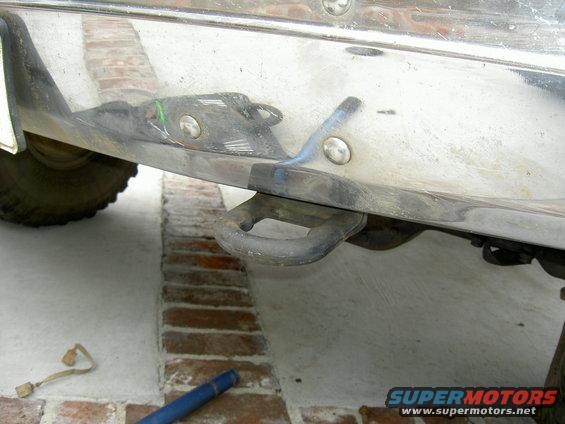 Finished product: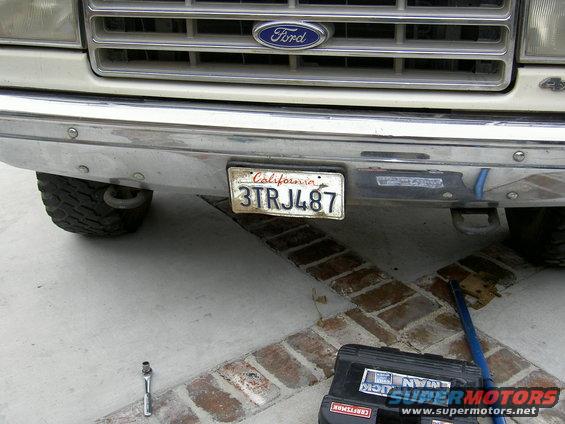 The hooks almost look factory. They are on perfectly straight in that pic, the bumper was off by a little bit when I took that pic but I fixed that afterwards.
I had my friend tow me around my neighborhood and up steep hills to see if they work well and they do!
11/21 Addendum:
I didn't see this anywhere else in the thread, so I'll put in my 2 cents:

I did the same as Clarko but kept the front sway bar. I had to cut the front lip off of the brackets that hold the sway bar to the frame. I did that with a grinder. I enlarged the same hole on each side and had to enlarge the front hole on the bracket as well. When I installed the tow hooks, I used a washer in the front between the tow hook and the frame to approximate the thickness of the bracket.

I know there's been a lot of discussion about whether the sway bar is necessary, but I do mostly road driving and figure the Ford engineers went to a bit of trouble to put it there so it must be a good thing to have.