Discussion Starter
·
#1
·
Replaced the water pump and while doing a back flush, things seem ok until i turn on the A/C.
Loud squeeking noise and smoke coming out of the passanger's side near the firewall and now the A/C is dead. I didn't look closer as i'm afraid something is gonna explode.
It has to be some moving parts that is jammed or broken and i believe the only moving part would be the blower.
I disscounect this connector and no more squeeking noise/smoke but when i turn on the A/C i get only hot air. That brings me to the conclusion that blower was not the fault as i'm getting air in the cabin.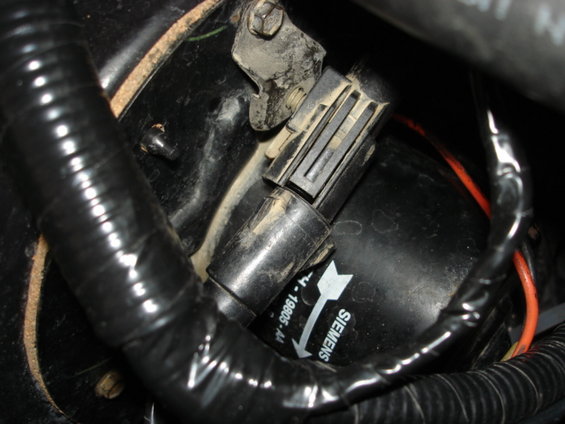 One end of the connector goes into the firewall and the other goes to the battery.
Appreciate if someone can help me narrow down the culprit.......compressor, condenser, evaoporator, orfice, blower or anything else?:beer
Thx in advance.