i thought i would do this saturday morning. it took me the entire weekend, instead. more on that to come.
that said, i replaced my ac compressor and orifice tube over the weekend. it had been leaking from the compressor itself. i know this because of the buildup of sludge, oil, and UV dye emanating from it.
since my AC was working and i like to do what i can to help the environment, i didn't want to release the freon into the atmosphere. i talked to one shop while they passed my bronco for inspection with no 3rd brake light attached due to my soft top. they said it would be $130. i reiterated i only wanted them to recover the freon. they didn't budge. i called another shop, they said 1 hour of labor at $79/hr. then i went to my local alignment shop at 2pm friday afternoon. he said $10. hooked up a machine and i sat in the bronco (socially distancing, of course) and 30 minutes later, he was done.
i loaded up on parts and got busy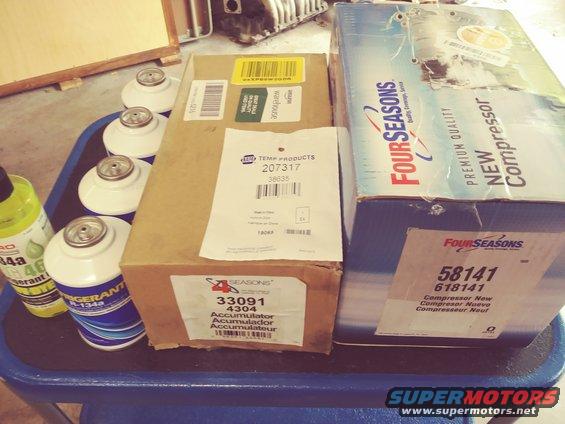 the bottom side of the compressor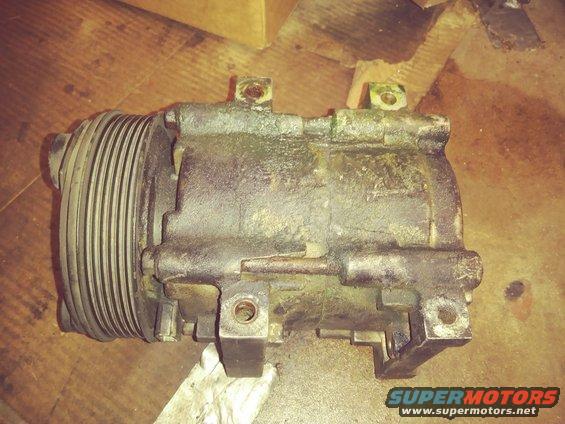 and this isn't even all the UV murder scene...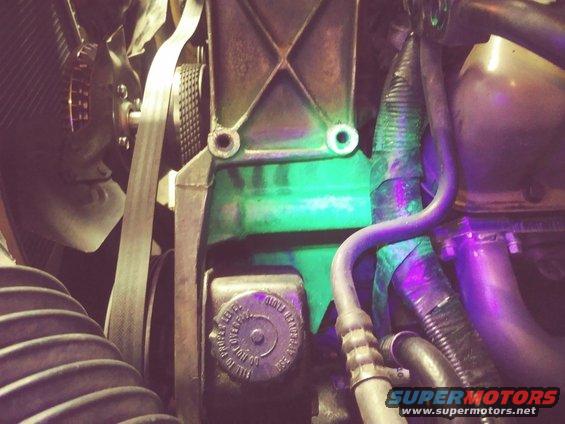 i sprayed down everything with brake cleaner and that seemed to do the job pretty nicely.
removing / replacing the compressor is easy.
disconnect serpentine belt
10mm socket for the ac compressor bolt and the bolt holding the hose to the compressor.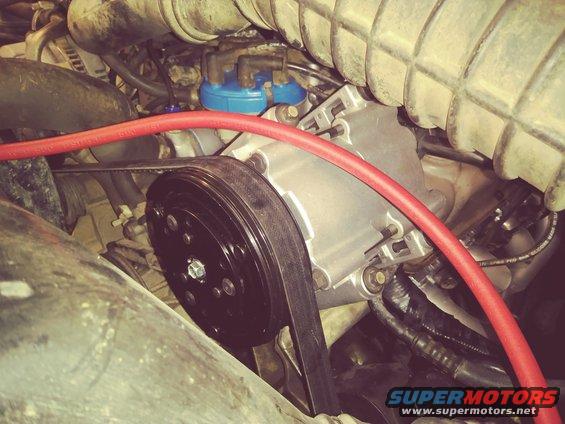 measuring out the oil - measurements at the bottom.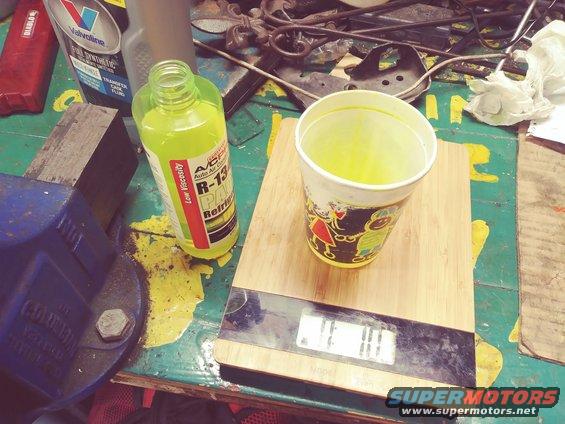 accessing the orifice tube wasn't too bad. cracked open the line from the evaporator with a 1/2" disconnect tool.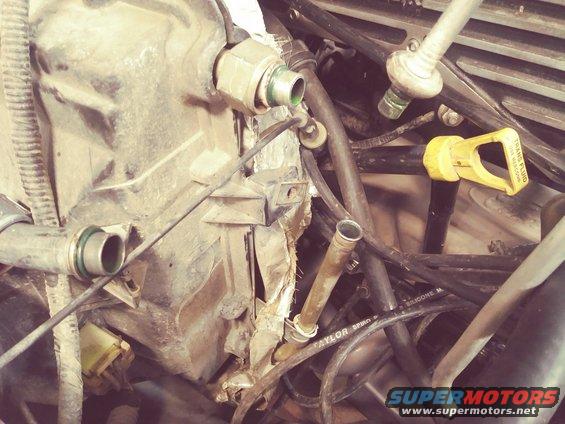 had to modify a pick to retrieve it, though.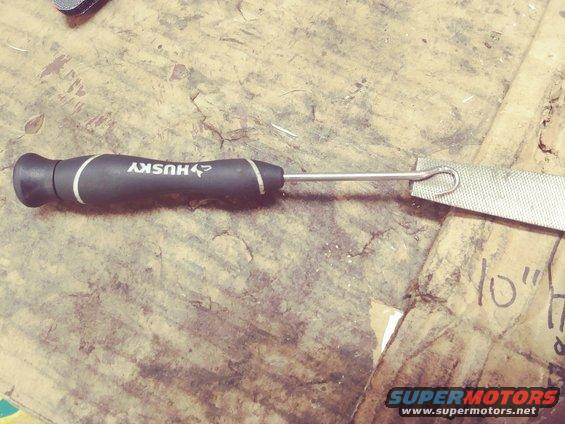 this thing was, uh, pretty dirty.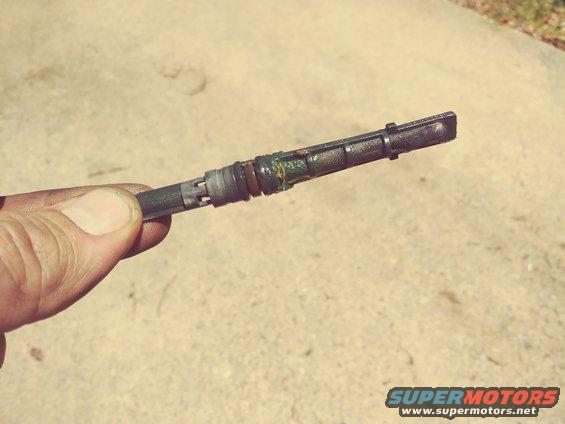 then to the accumulator, i went through 5 different parts and none worked. so i went with the factory accumulator that was on there before. details of fail and woe here:
here's the deal...my ac compressor has been leaking for some time. the ac still works pretty well, it's just looking like a fluorescent murder scene around it from the leak detecting dye. well, i finally got around to replacing it today...or i tried to. i bought a "used - like new" 4...
www.fullsizebronco.com
i bought this fancy little comb to straighten out some of the fins on my condenser. but, unfortunately, the fins were too thick to fit.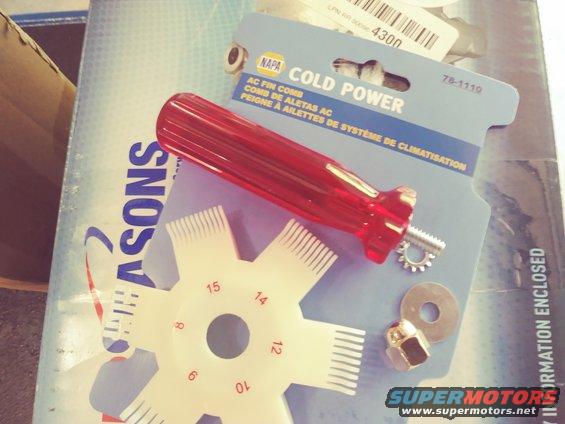 so i was reduced to using a tiny flat head screwdriver and a gift card from lowes.
before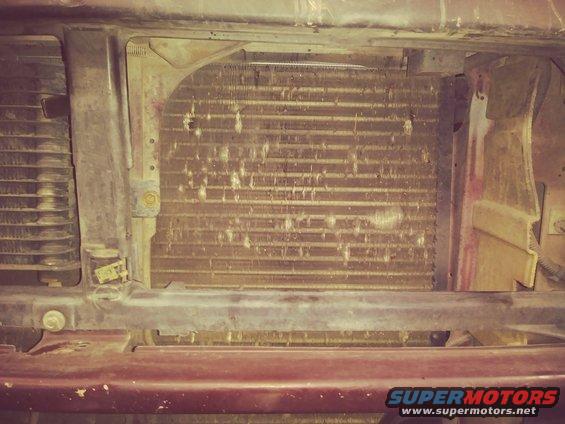 and after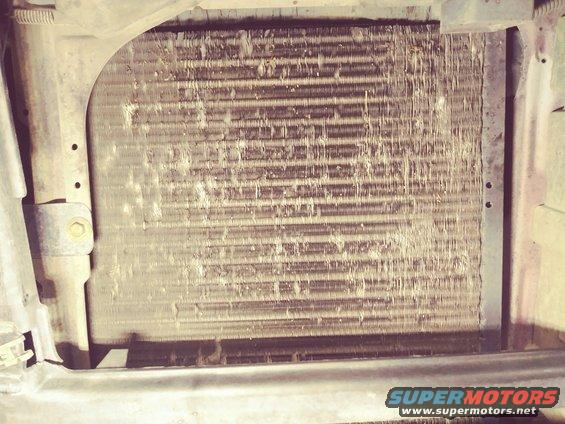 honestly, it wasn't a very efficient use of my time except for the fact i did it while pulling vacuum on multiple accumulators. so maybe it was efficient use of my time? this was the result of 2-3 hours of work. either way, my back hurts like hell from crouching over to work on it.
once vacuum finally held, i recharged it and was done.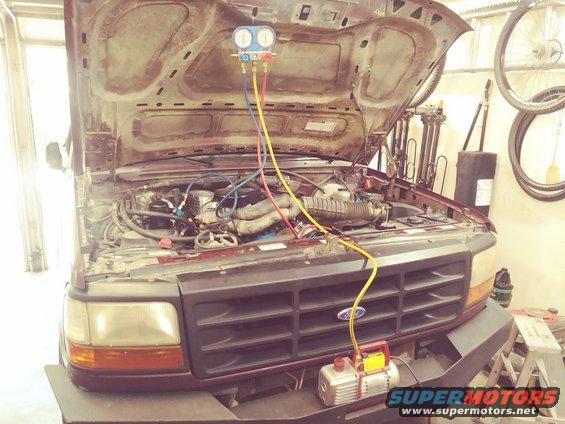 for my reference:
i needed 38oz of r134a
8 oz of pag 46 oil
the compressor came with 3 oz
so i added 5 oz. but i actually only added 4 b/c i only replaced the compressor. i estimated 1 oz would be left within the system.
i added 3 oz to the evaporator and 1 oz to the compressor.
compressor four seasons 58141
orifice tube napa 207317