Discussion Starter
•
#1
•
Hey y'all, I'm finally ready to show off my project truck. My name is Austin, I bought the truck when I was sixteen, and just turned eighteen a few months ago. Before this project I knew nothing about vehicles; no knowledge mechanically, electrically, body work, etc.
A little backstory: The Bronco was originally sold in Austin, Texas in 1996. Used as an offroader by one of the owners in Arkansas for quite a few years. Then it was brought up to Illinois sometime after 2014 and bought by my family in 2015. I bought it from my dad for $5,000 and spent about all of 2017 doing body work to remove and prevent rust, great learning experience.
Some specs:
- Windsor 351W (8cyl 5.8L)
- E4OD Transmission
- front Dana 44 TTB with 3.55 gears
- rear Ford 8.8 with 3.55
- About 234,400 miles on it
So the truck was in pretty decent condition when I bought it. Paint was pretty, mechanically perfect, and like most southern trucks there was very little rust (or so I thought).

This was the truck after its first wash with me as an owner.
I immediately began working on it to the best of my abilities. Within the first week I had replaced all front end weatherstripping, deep cleaned the heck out of it, and replaced the chipping chrome grille and headlight bezels with black substitutes.
My first project was the task of repairing the cracked dash pad, many of you have the same problem. I used vinyl wrap to restore it, and through in some flare with some stained wood.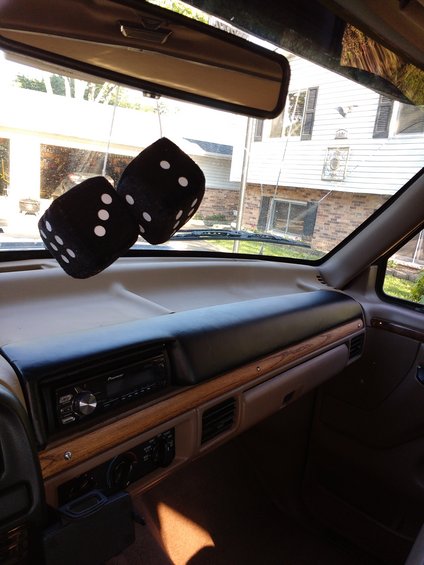 Next project was to modernize it a bit more by fabricating some LED taillights. I got some inspiration for this project.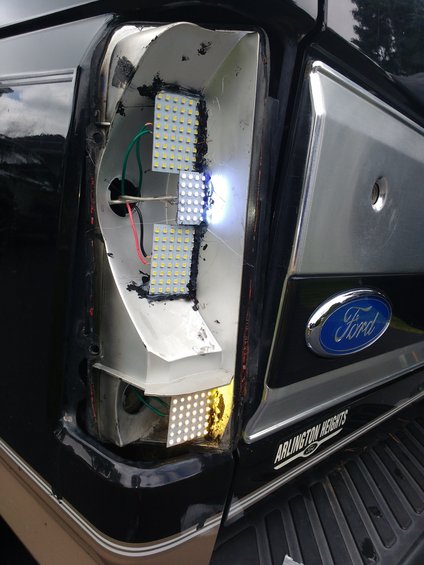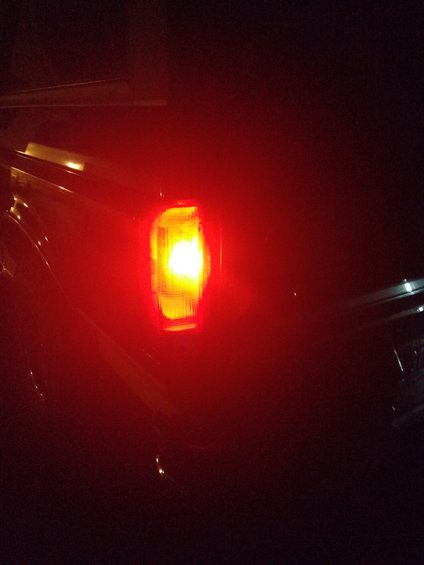 Then I moved on to a bit more actual car stuff. I wanted to have nicer looking tailpipes, as the current muffler had none and was situated directly under the cab; there was some exhaust noise to say the least. I used pre-mended Walker pipes, and worked my way around the rear axle.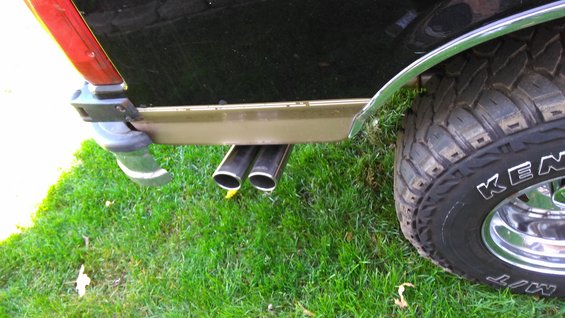 I was feeling very ambitious at this point, I had the time and money so I found a new project. I needed a switchboard for my lighting accessories, so I decided to make one. First I modeled my switchboard in a 3d-designer.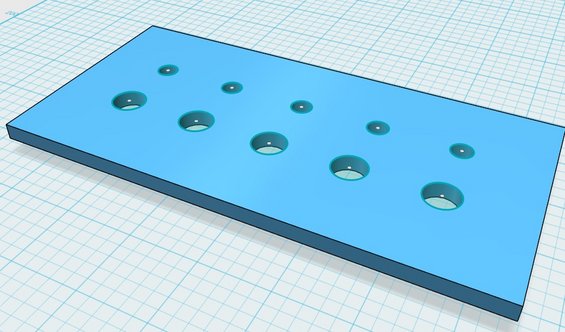 I got the switchboard 3d printed and went to work designing the switches and wiring. During this I installed led strips underneath the dash, rear seats, underneath the rockers, and designed a light to fit inside a hole that the previous owner(s) mysteriously left above the seatbelts. I also repaired my upper center console computer with a new capacitor and some led lights.
With some design inspiration, I bought 3-way switches and led pods of various colors for the switchboard. Each switch has 3 modes. (On, but only when natural. IE: Interior lights on when door opens, or any other power received that would normally power lights), (Off), and (ON, power received directly). They're wired to the interior lights, exterior rocker led strip, my lighted visor, the reverse lights (to get people off your butt, and connected to my rear view camera I installed), and my led pods on the front bumper.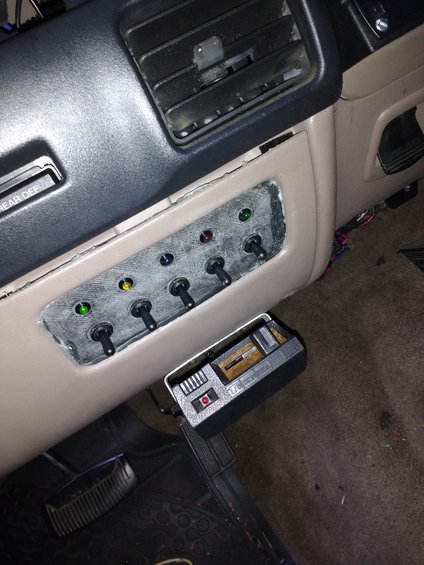 There it is installed, but not cleaned up. The edges of the glue were made to look nicer.
After this big wiring project I took a break for the winter, save some time for simple rust repair.
Oh yeah, and I completely overhauled the cargo area. The rear seat was rust-welded to the floor. I spent a week and a half drilling out the old bolts and installing new ones. I custom ordered new springs also. Then after the carpet was sufficiently cleaned I installed some sound proofing. This was a much larger project than it looks, but I know it will make the truck last longer.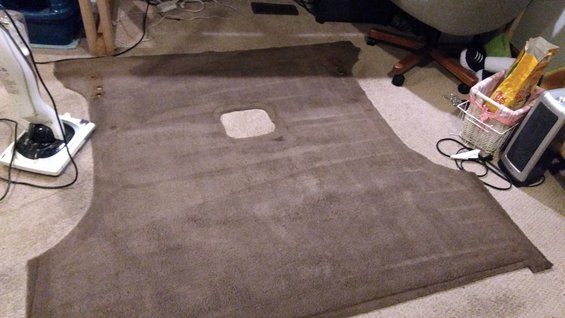 Next, instead of taking an actual break for the spring, my workaholic self got obsessed with body work. This took from December to September. I started off by stripping the front fenders and hood to bare metal.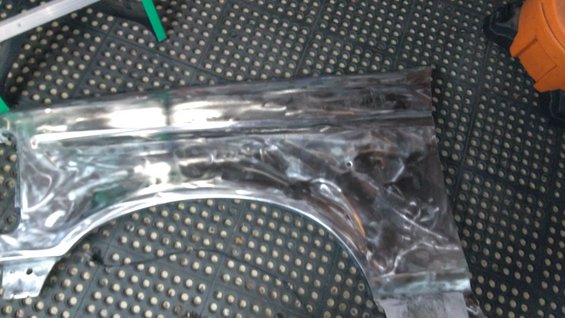 I came across a ton of rust and bondo, which is never a good mix. The previous owner had never heard of a spot weld dent puller.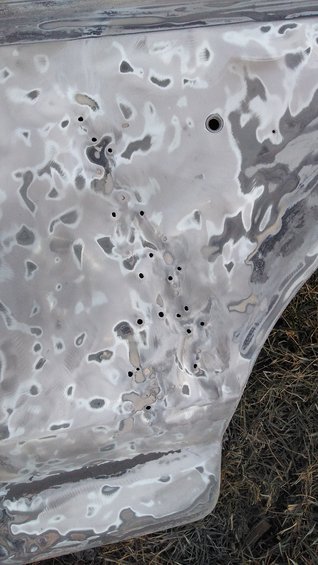 Through gifted circumstances, I had the opportunity to visit a Ford dealership's body shop to learn how to apply body filler and paint correctly.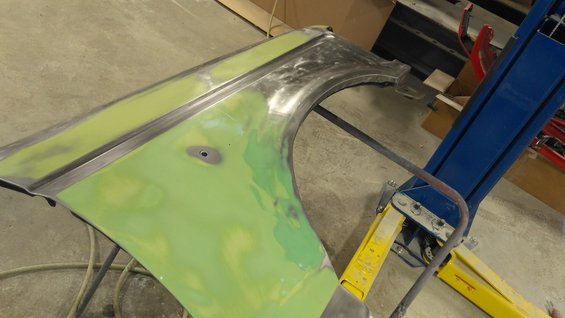 I've skipped some time here, but you get the gist. Through great Ford designs of 1996, there were rust spots on the fenders. A pocket between the inner and outer fender allowed mud to cake up and create rust. These parts had to be replaced.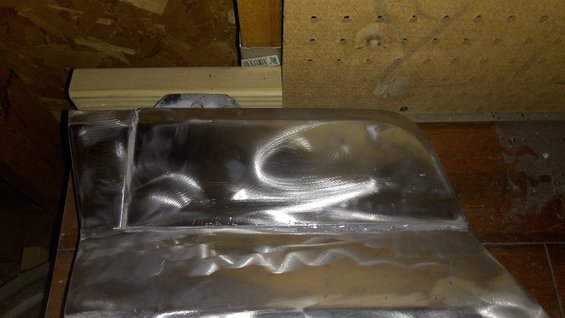 Continuing on with the body work, I found quite a few FIDs (Ford ingenious designs) throughout the truck. An example being the rear wheel arches. The rear wheel arch is composed of two pieces. The outer, obviously, and the much unneeded inner arch. The inner arch is made of steel, and would work great if weren't for the fact that dirt can easily get built up on the crease between the outer and inner. So then rust happened..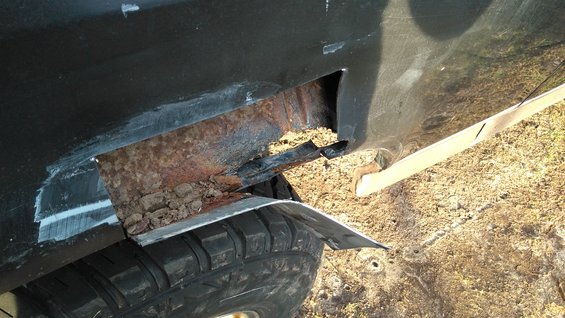 My solution to this was to replace that entire portion of the arch. For someone who had never done anything of the sorts, this was a learning experience. I taught myself how to replace panels like this through trial and error.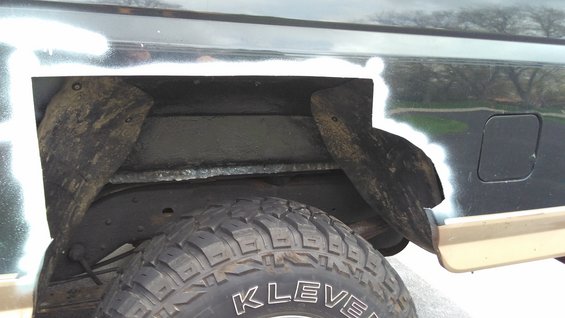 I decided to cutout the entire inner wheel arch, it seemed unnecessary. I gave it's purpose to some plastic, which isn't known to rust. Por15 was possibly a truck-saver. It allowed me to paint the entirety of the inner fender well with a hard rust proof paint.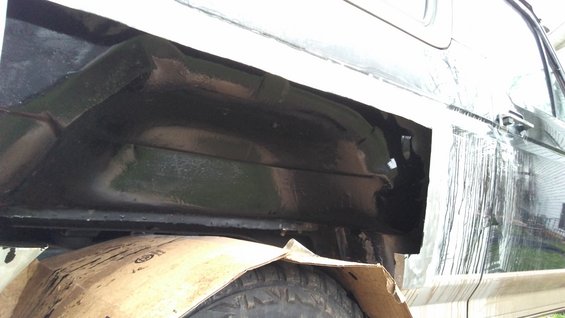 Using the Eastwood panel rivet kit and 3M panel adhesive I applied my new panels. This was very stressful honestly haha, but my parents and neighbors were sure glad to have them filled.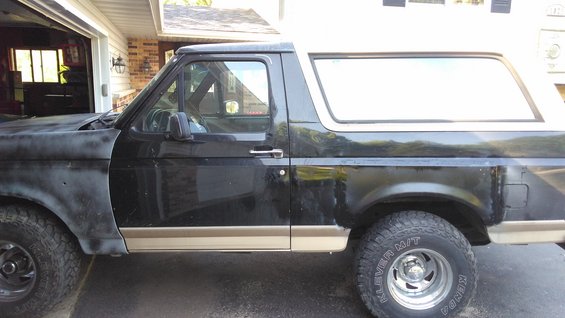 During this process, I believe I achieved platinum redneck status in a few ways.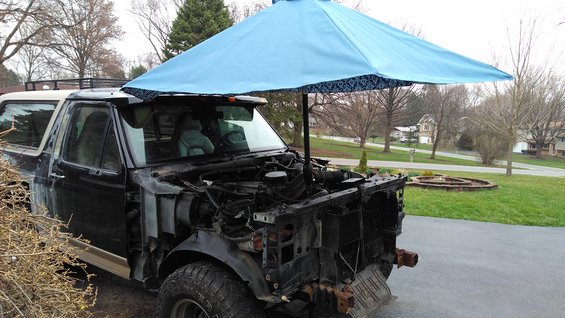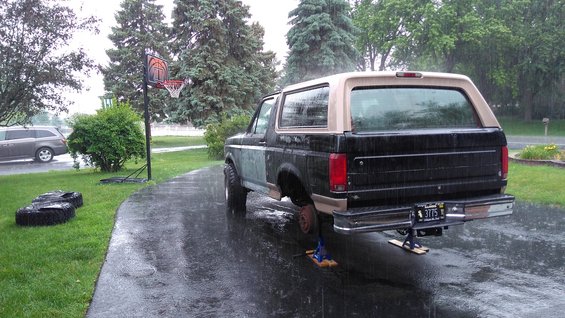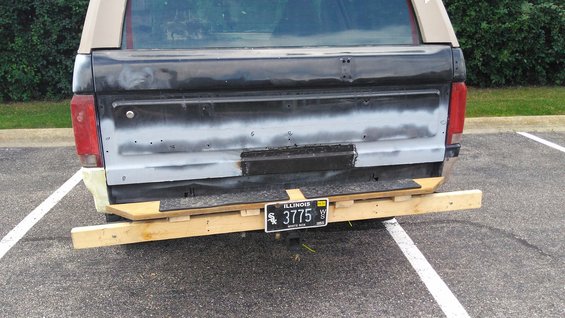 With both rear quarters replaced, and my tailgate panel repaired on only the..third.. attempt, it was time to begin the second half of body filler.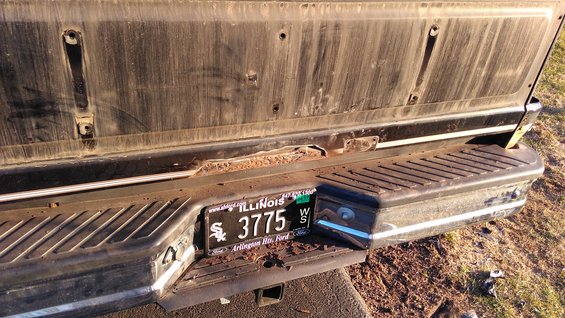 Haha just kidding, I found another rust spot.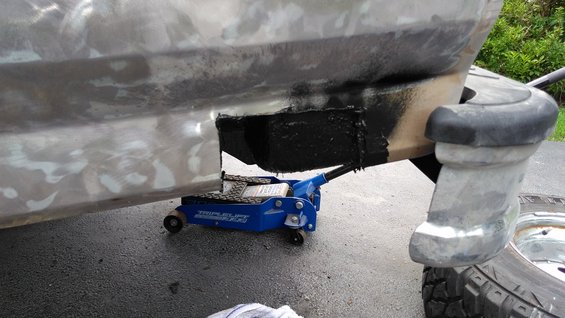 No but seriously, here's a compilation of the body filler progress.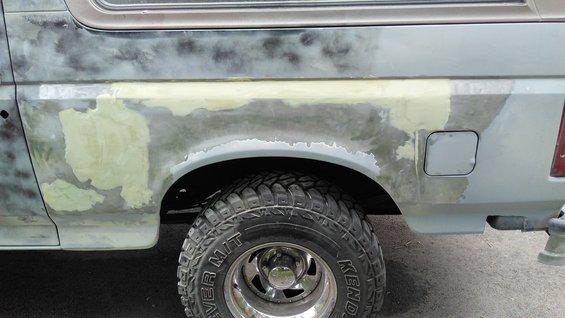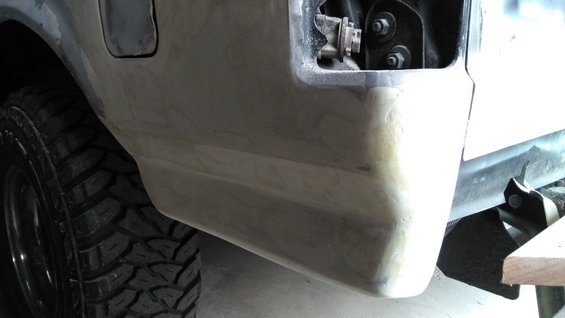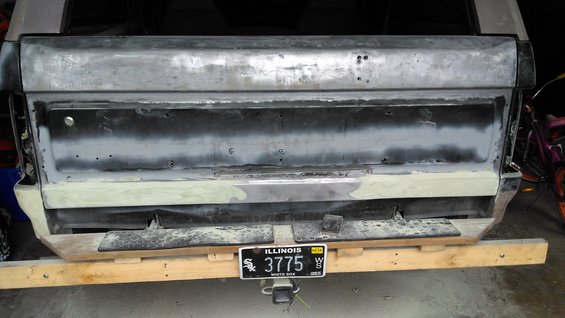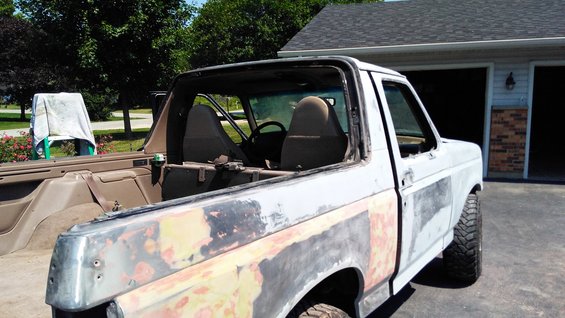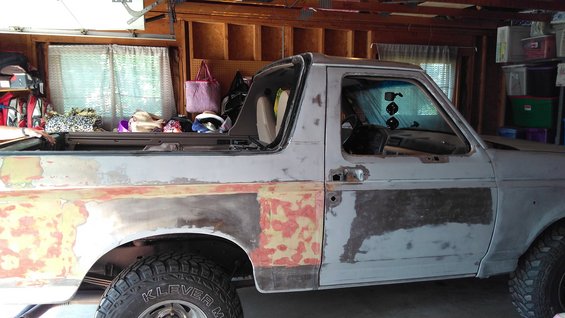 I did the body filler myself, until the last moment where crunch time hit and I need help from family to finish the glaze and prime. I want to thank them a ton for helping get all that done in a weekend.
The body filler came out really great, it never really felt like that until the very last moment, but it worked out! Next it was time to prime. I went with Rustoleum Professional Rusty Metal Primer, and rolled it on using 2 different sizes of foam rollers and some foam brushes.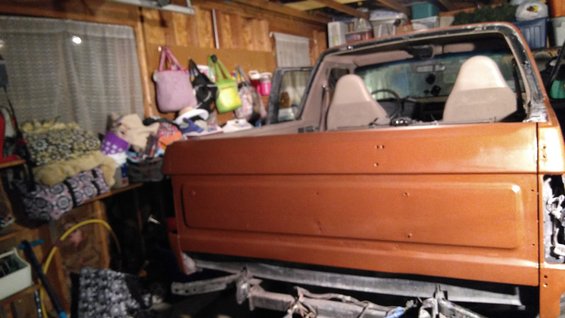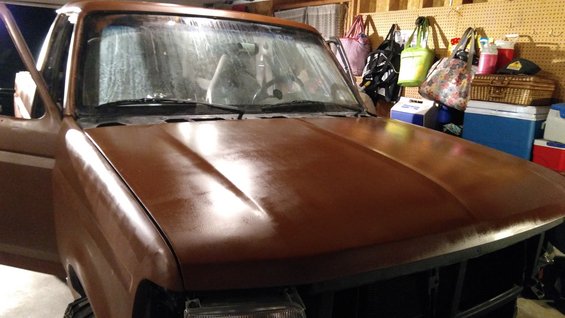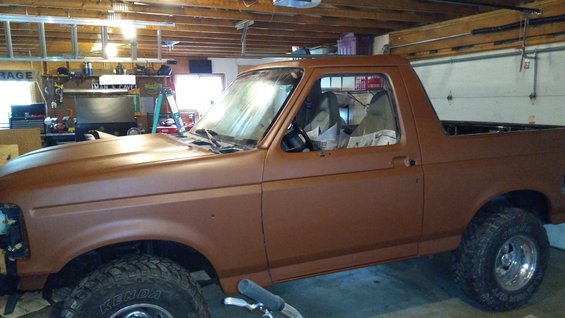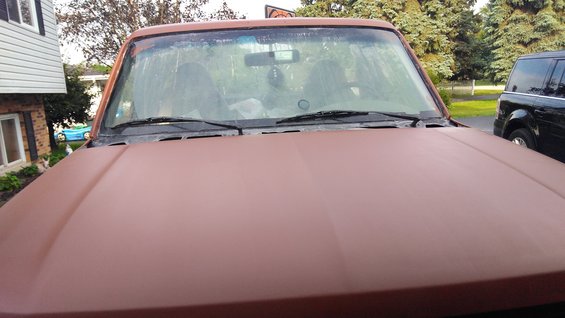 After five coats of primer, and the priming of various parts and pieces, it was time to paint. Again I went with Rustoleum Professional Flat Black Enamel. Same application technique, but for the last coat I thinned it quite a bit with mineral spirits. I did the painting alone, in order to take the most time and care.
The paint looks rough in these pictures, but it was sanded and another coat (thinned) was applied to even it out.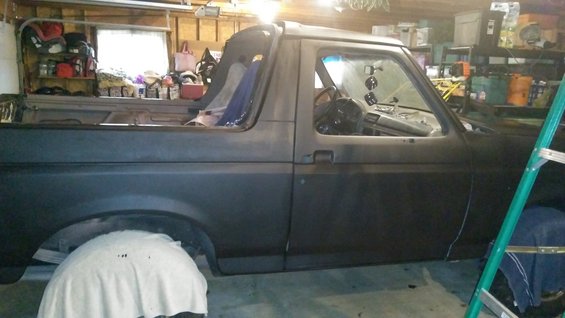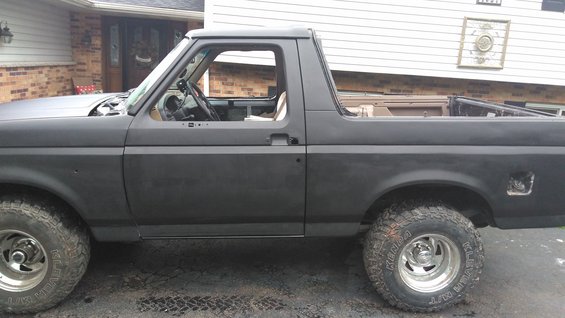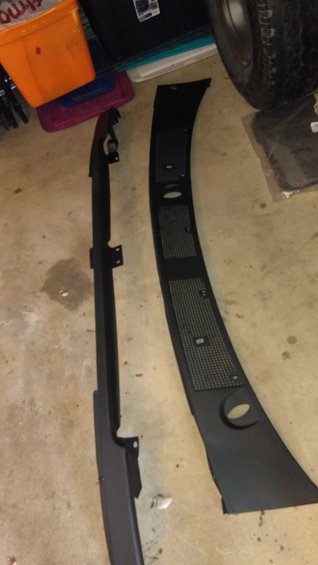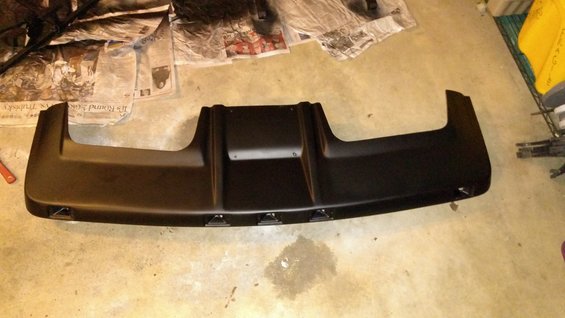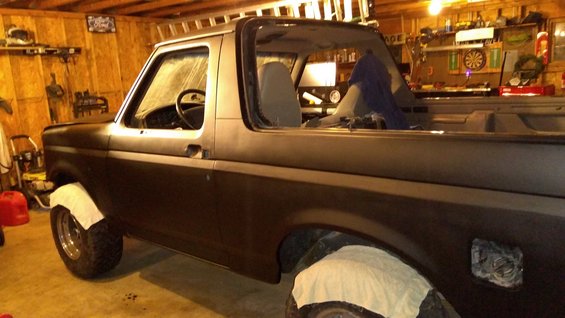 I actually sprayed the external pieces with the same paint, because it could be laid flat. I also painted the roof rack and tire carrier, both with rustoleum professional rattle-can bed liner.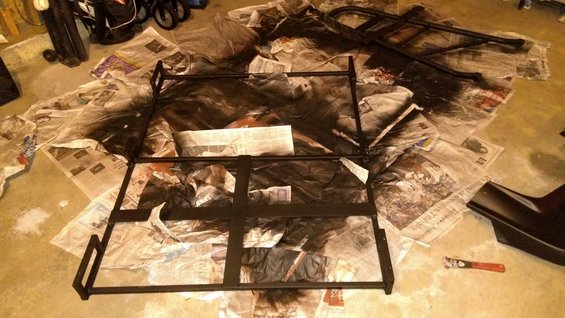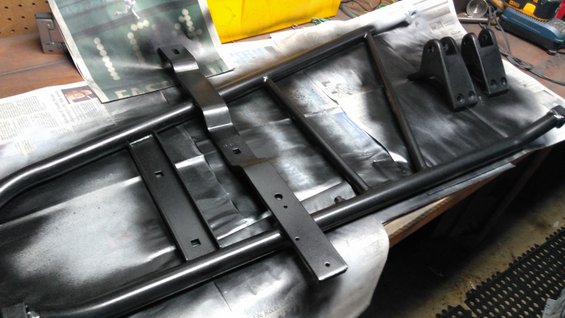 For more rust prevention, I painted the insides of both bumpers. Also, I took steps like filling the inside of the tailgate's bottom with undercoating (I left drain holes don't worry), re-seam sealed the rain gutters and used por15, applied seam sealer in various places where rust could happen again, and undercoated the entire underbody.
I began installing all the external pieces once again, and i've gotta say that smoker's window is such a pain to get in with the weatherstripping. I installed fender flares (purchased from one of our members) to stop paint chips from rocks, and used old flexy-flares as interior mud guards in the rear wheel wells.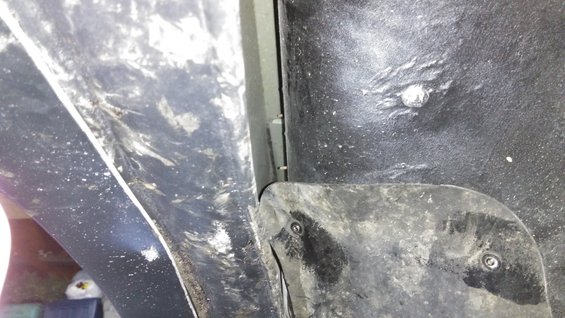 The paint came out amazing! I plan to paint the top with tan bedliner, and maybe the bottom part like oem, but we'll see.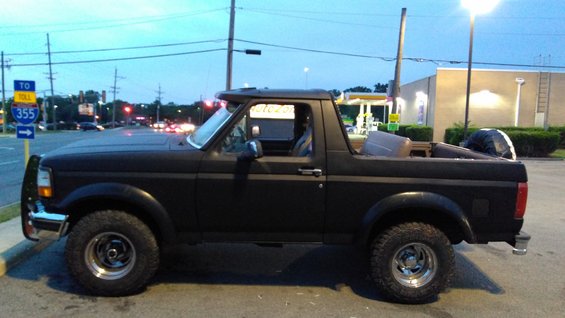 Thanks so much for reading my build thread! I had a ton of fun, and learned more than I thought I could during this adventure. I'll leave you with my SuperMotors gallery link and some beauty shots.

View even more of my truck, most pictures have descriptions.