Discussion Starter
·
#1
·
Ron (seattleFSB), for those of us too lazy to go outside and remove and measure... what size/type of hose did you use for the intake tube? Hump/straight/reducer?
I used the excellent products from
www.siliconeintakes.com
. I could disassemble my entire Air Intake Tube and walk you through step by step, but it is really self-explanatory.
First off, I used my existing K&N Air Tube for my MAF Upgrade as it was clean & simple and already had the correct connections to the Throttle body.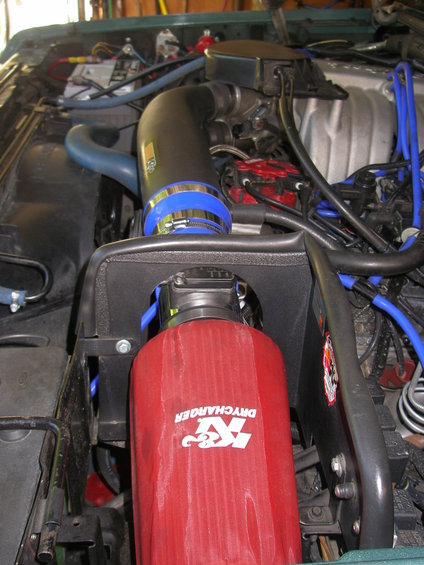 I started by cutting off the K&N Air Tube approximately 2" from the relocated Valve Cover Breather tube to ensure I would have enough tube to clamp on an adapter. The cut end was cleaned up to remove any burrs. The old Valve Cover Breather Tube connected to the OEM Air Box and the new K&N Breather Tube connects directly in the Air Tube about 1/3 from the filter.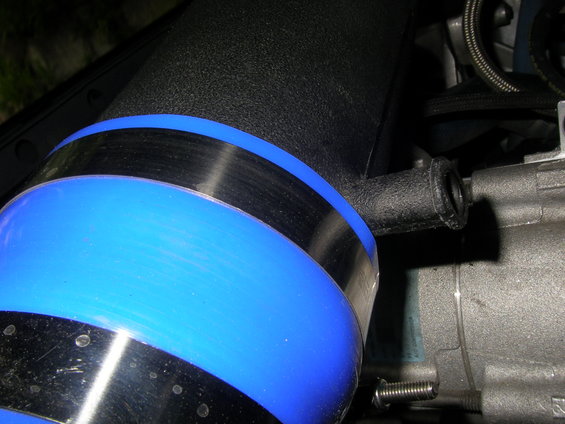 I then started at K&N Air Tube and worked towards the Pro-M MAF Sensor by using the Silicone Intakes
4.0" to 3.5" reducer
, a
3.5" SS Joiner
and then a
3.5" to 3.0" reducer
. I tried to use all
SS T-Bolt Clamps
, but I misjudged the Outside Diameter and some were barely too small. The 4.0" and the 3.5" fit, but the 3.5" on the support bracket and the 3.0" on the MAF Sensor were too small. And yes, the 3.5" was too large to move to the MAF Sensor.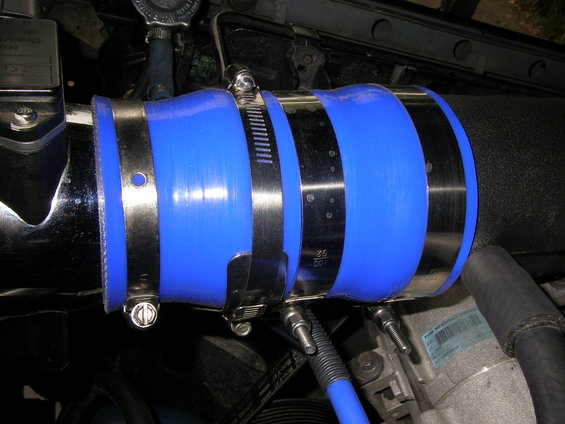 I considered using a single
4.0" to 3.0" reducer
but each reducer is exactly 3" in length and a reduction of 3" would have pulled the Air Filter in too much to fit behind the heat shield.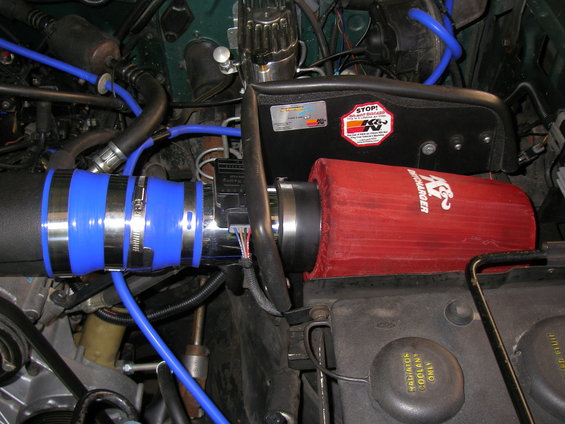 I also ordered
2.25" Silicone Straight Couplers
for the connections to the 56mm BBK Throttle Body, but found the flanges were larger than I anticipated and I would actually require
2.5" Silicone Straight Couplers
. These also come in 3" lengths and in my mock-up I identified that they would have to be shortened about an inch to minimize the change in angle of the entire Air Tube/MAF/Filter. I also mistakenly decided to use SS 2.25" Worm Gear Clamps, (as there is not enough room for the T-Bar Clamps), and again found that they were too small and actually require
SS 3.0" Worm Gear Clamps
.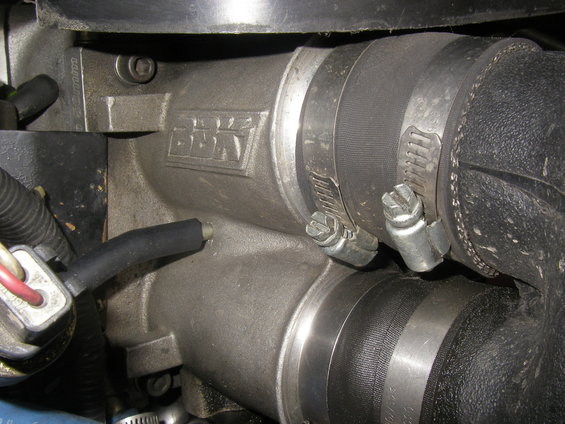 Cutting a Straight Silicone Coupler for length is easy. Measure from the end and make at least 4 marks around the Silicone Coupler. Wrap tape on the marks and cut with a sharp blade.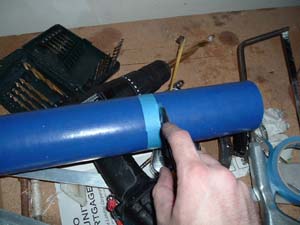 In summary, the whole project is "eazy peezy". Using slightly larger Worm Gear Clamps is easier as you can cut them to length if required, but the SS T-Bar Clamps are cool indeed. Remember to measure the full outside diameter of your connections and adapter length is critical for proper alignment.
Old...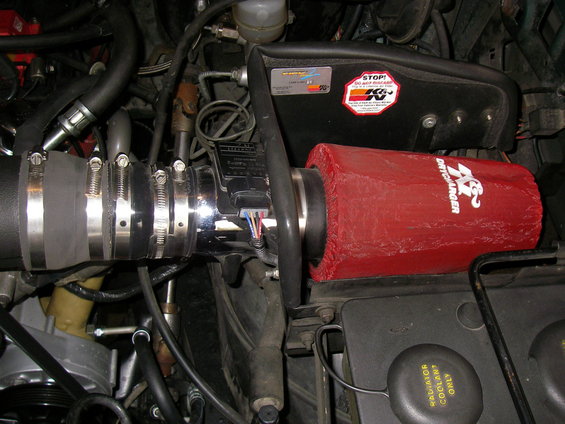 New!!!