85 Bronco, 309ci I6 w/4bbl, np435, 4" lift, 37" Irok NDs, 4.56 w/ Detroit Locker and tru trac
Discussion Starter
•
#1
•
So rather than muddle up the random pic thread with my projects and explanations, I figured I'd start a thread.
So I've been building this pcv system oil catch can. It's been quite the R&D process.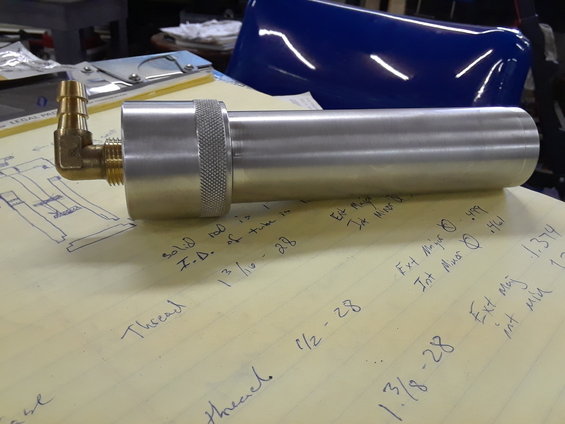 Last night I went to drill and tap for the outlet. I was nervous using the 3/8 npt sized fittings, and that they wouldn't fit. Well sure enough, I can't get the tap deep enough, without breaking through the center threaded bore. The fitting won't even start threading in. So cap #3 is also going to the scrap bin. Here's a pic.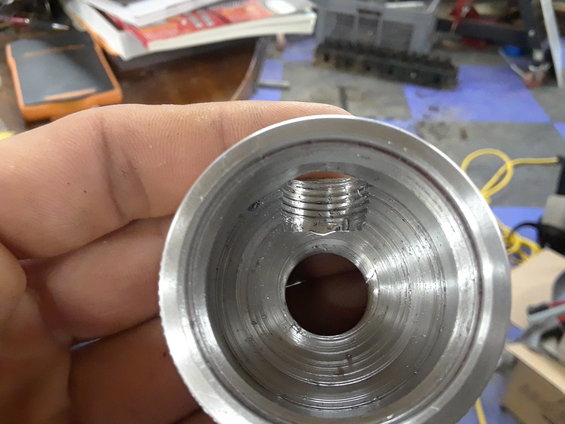 I also realized that Im going to have to reposition this hole or the o-ring because it may not seal with this design. Oh well, every mistake made is a lesson learned.
I bought both an 1/8" and a 1/4" pipe tap today, and got a carbide insert boring bar in the mail today. Lol thats 85 bucks for 3 taps lol. I bought 100+ at an estate sale a while back for like 10 bucks. But no NPT taps. You might say I have a tool obsession. You can never have too many tools! :rofl: