So, yeah, the Nationals! Those of you who didnt go (and those of you who said they were gonna and then didnt :goodfinge) missed out. There were thousands of sweet cars/trucks there. There was so many that i actually didnt know what to take pics of, and only ended up taking about 40 all weekend long. So ill just post up some highlights from the weekend:
tank treads anyone?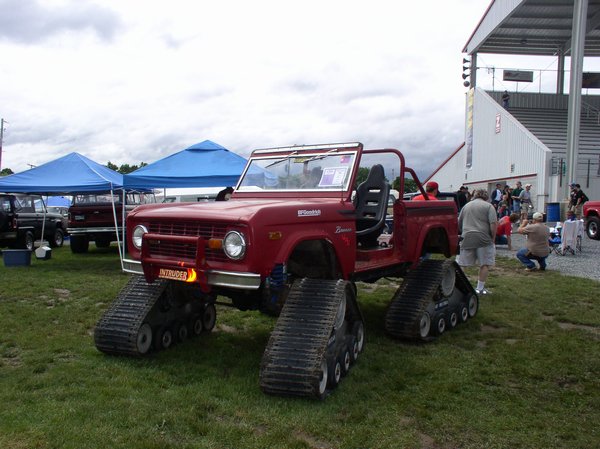 Cage Offroad's buggy: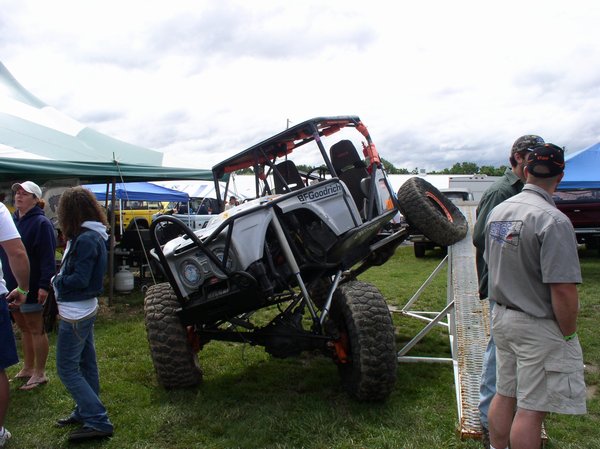 solid wood!!!!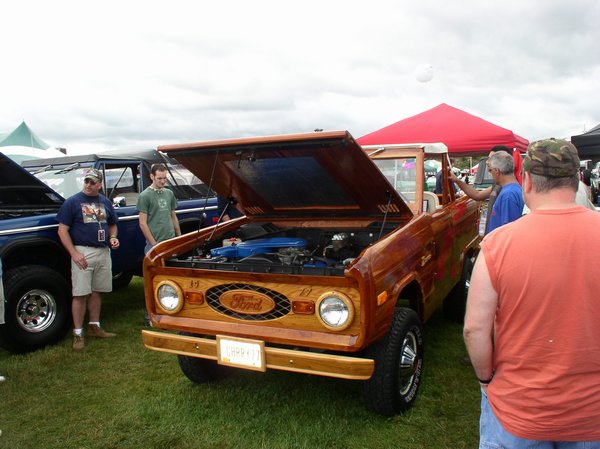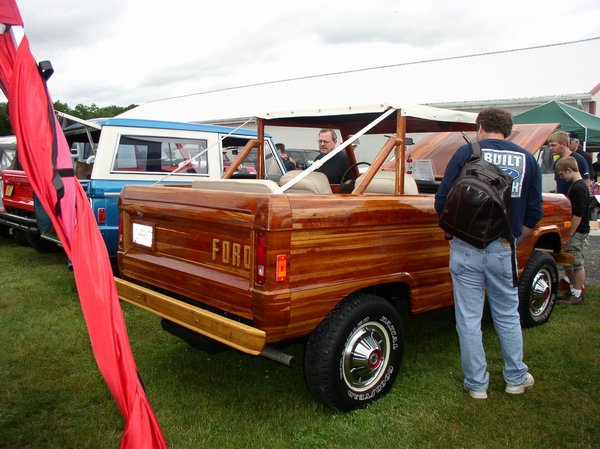 vintage: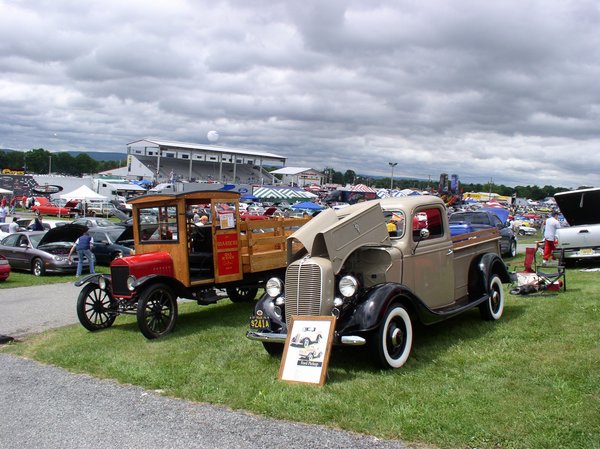 Ted Nugent's Broncos: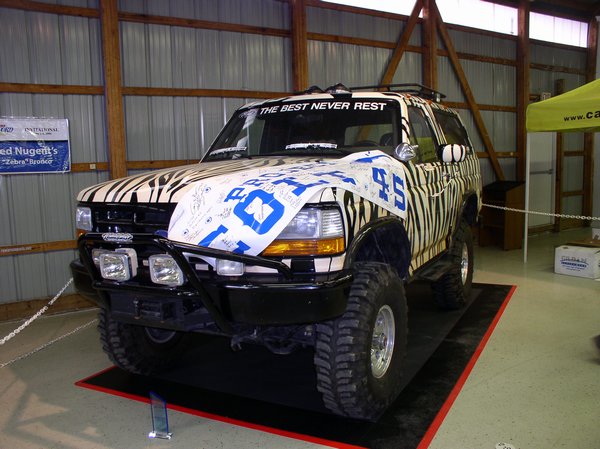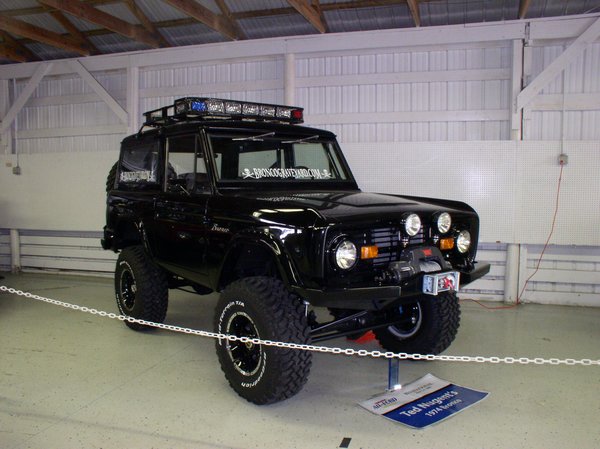 Crazy Horse: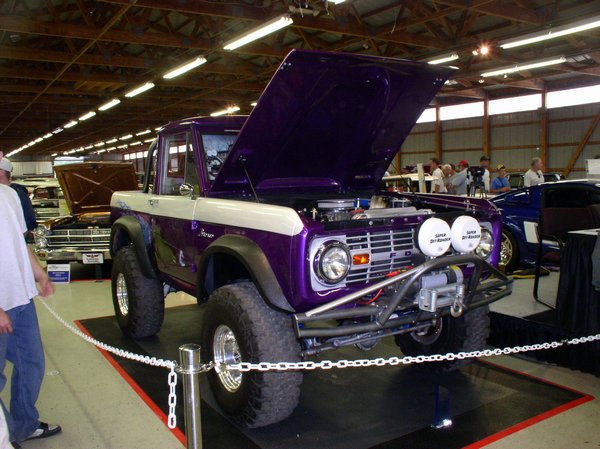 the concept (which looked cooler in person than i thought it would):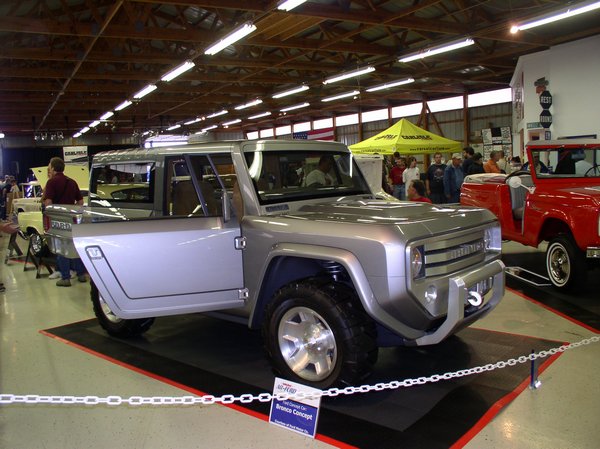 this bronco was one of the very first ever made, built on the very first day of their construction in 1965: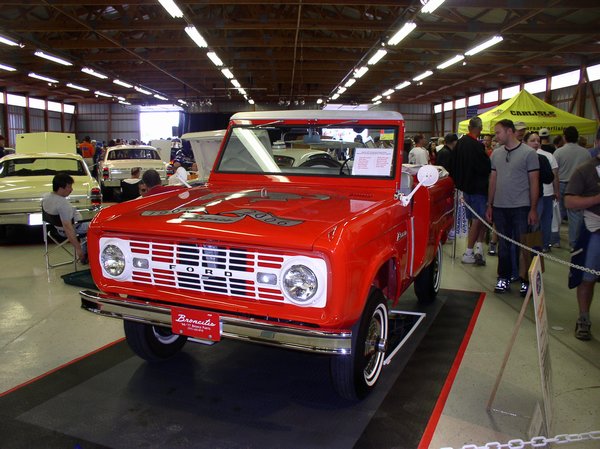 this Model A had cartoon characters over every body panel, in the bed, and even on the seats! Couldnt get close enough to get any good pics of it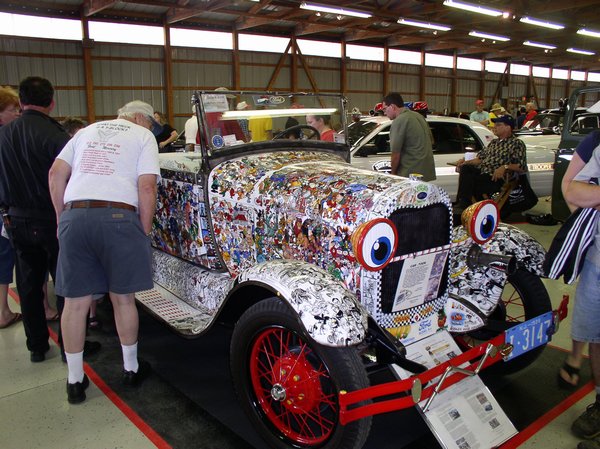 Team Gates Bronco: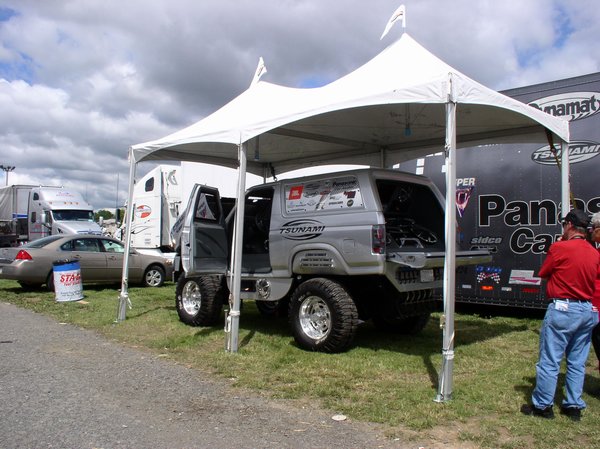 this car, based off of engine/trans/paint options, is 1 of a kind :shocked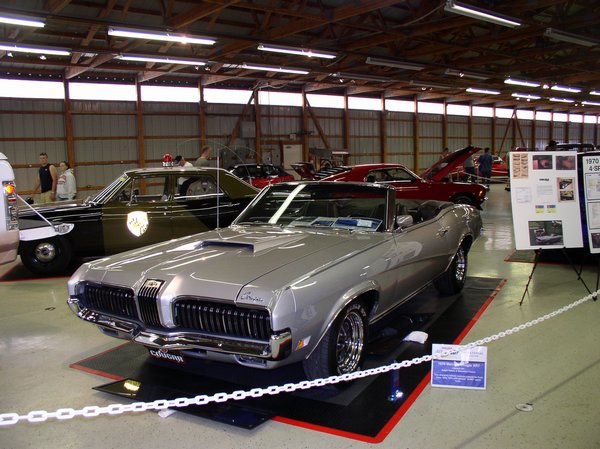 the only other SASed bronco there (besides mine), done with 5lug Dynatrac D60s at both ends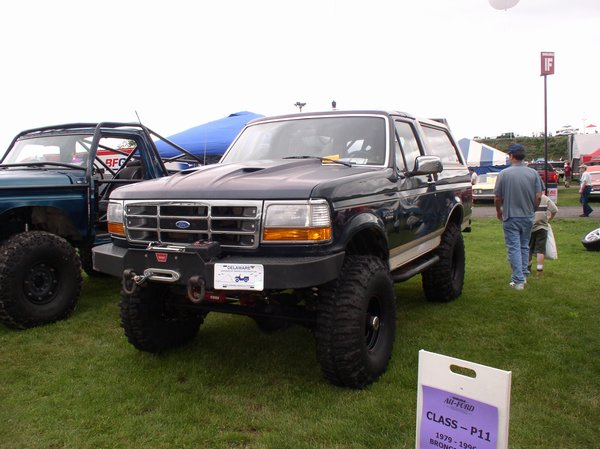 one of the most beautiful trucks ive ever seen. it was 100% mint, from head to toe. Even the interior was beautiful. The pain has like glitter or something in it so it sparkles. freakin badass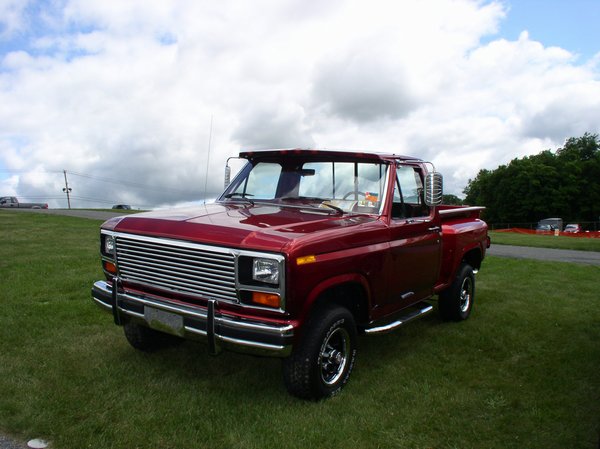 Thats all the good pics i got. Really, there was too much there to even begin.
They had a little rock pile that the Cage buggy, some random moon buggy whom i cant remember offhand, and a buddy in his half-tube jeep was playing on. Lou(?) from Cage asked a bunch of bronco guys to go and play on it, so me, Ox, bmc69 & a few others went up. even a BII! it was cool, altho they obviously made it easy so as to make it more entertaining for spectators, and to hopefully draw more bronos to run it. Me & Ox were 2 of the 3 fullsizes who ran it. Of course in our case it was more like Point & Shoot, but it was still neat. For some reason i didnt take any pics of it :shrug But they got an arial photo of 5 of us all up on top of the course at once, so hopefully that pic will show up online somewhere.