Discussion Starter
•
#1
•
Well, I got a new camera and was playing around with it. So here is a nice hobby of mine some of you know about. Its also the only hobby I have that SAVES me money.
Its RELOADING. Basically taking my old shell casings (ammo minus the bullet and powder) and reloading it myself to get a whole new cartridge. So here is my process. Youll appreciate it next time we go shooting at the cabin and have the handgun. :wink:
My little bench in the corner of the shed, Press on the left (main character) Powder thrower and drug scale in the back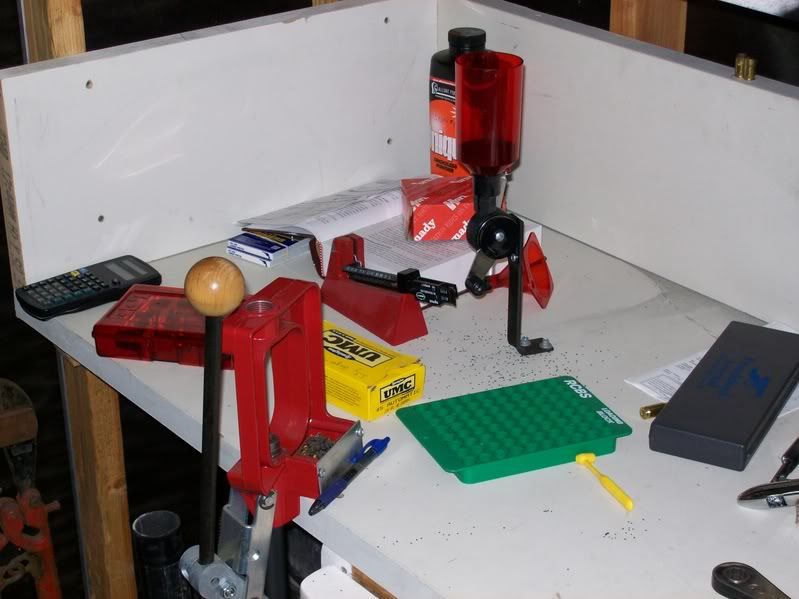 Some Assembly required. Left to right, Primer, cartridge,powder (no not that much goes in), bullet, DONE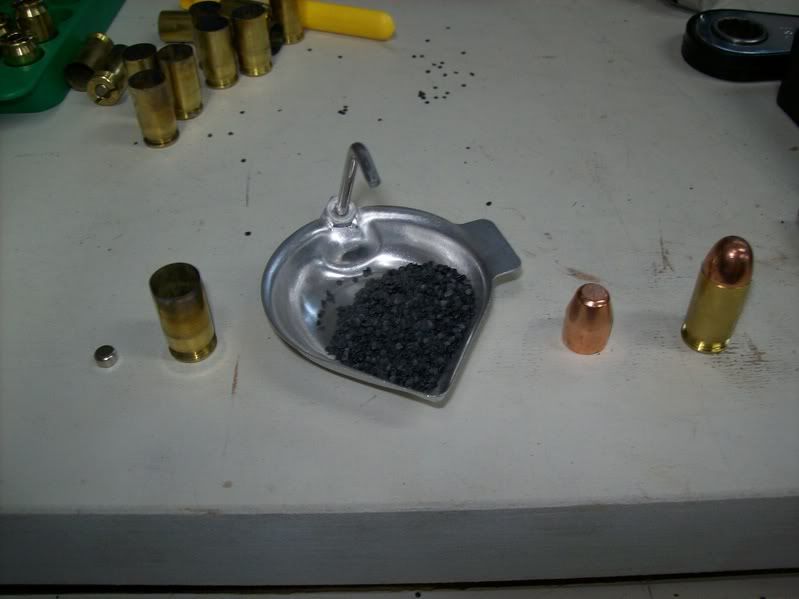 first stroke (ahhh yea) pops the old primer out down this chute into the basin, makes a cool noise, Also resizes the case (burning powder in case when fired causes expansion)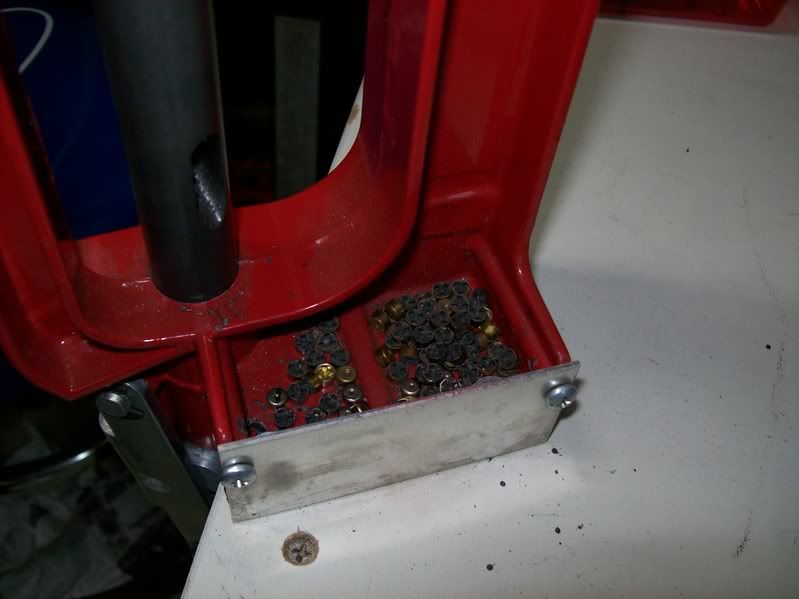 Looks like this when done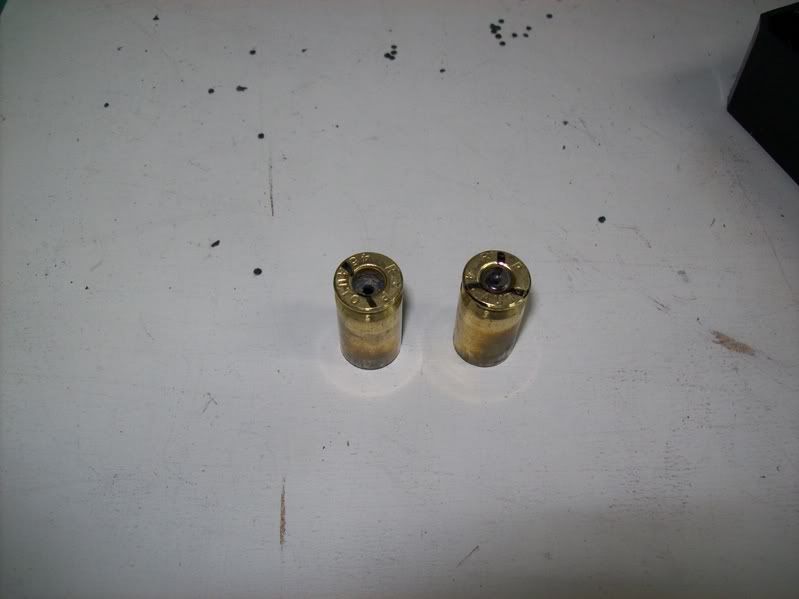 Priming tool, gives good feel as when the primer is seated, holds 100 CCI primers,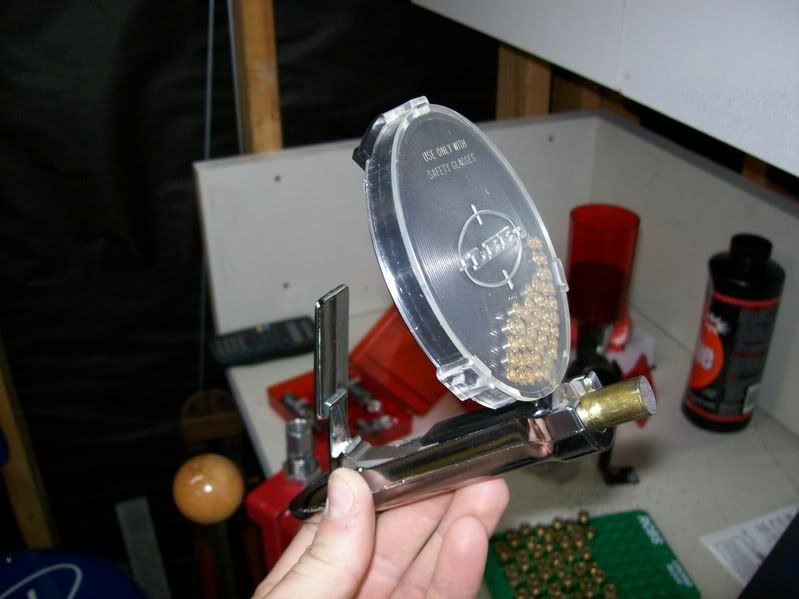 When done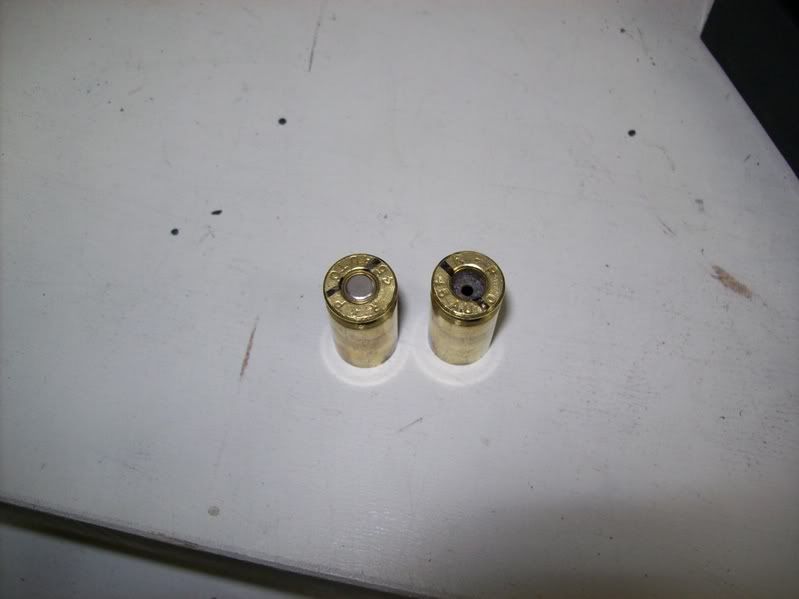 My drug scale and thrower, it throws out a pretty accurate amount of powder once set so you dont have to weigh EVERY ONE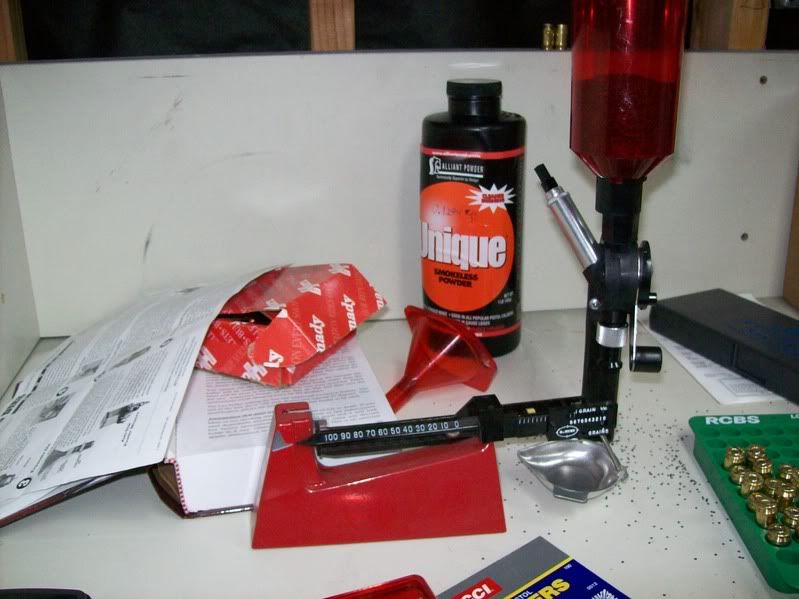 this die expands the case neck to accept a bullet (ahhh yea) and you can pour powder through it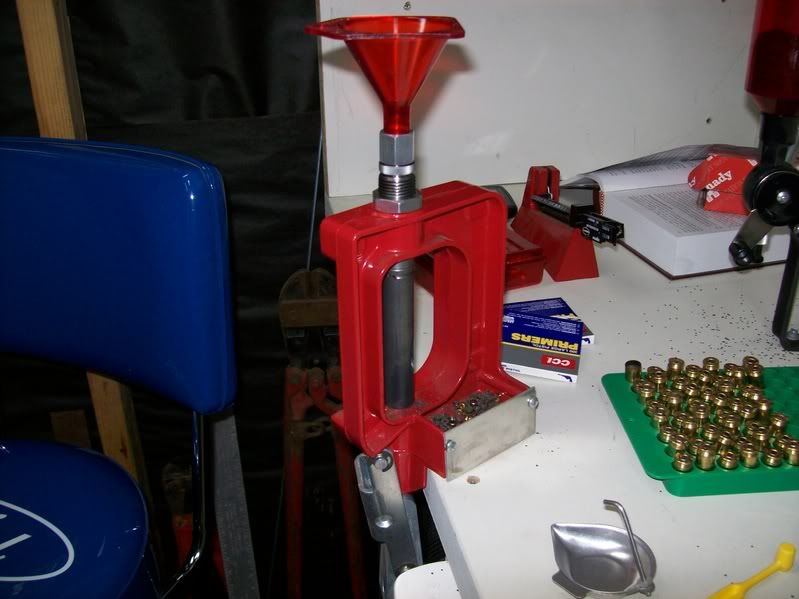 This one sets the bullet in place. Set the depth and away you go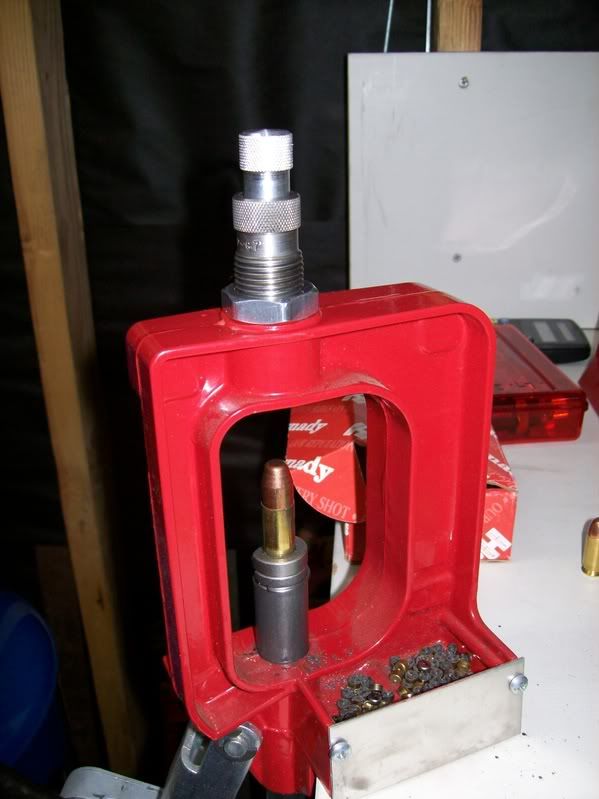 This thing is nifty, notice a cartridge in the left. You bang the thing on the groud and it pulls the bullet and powder out
notice bullet now on the right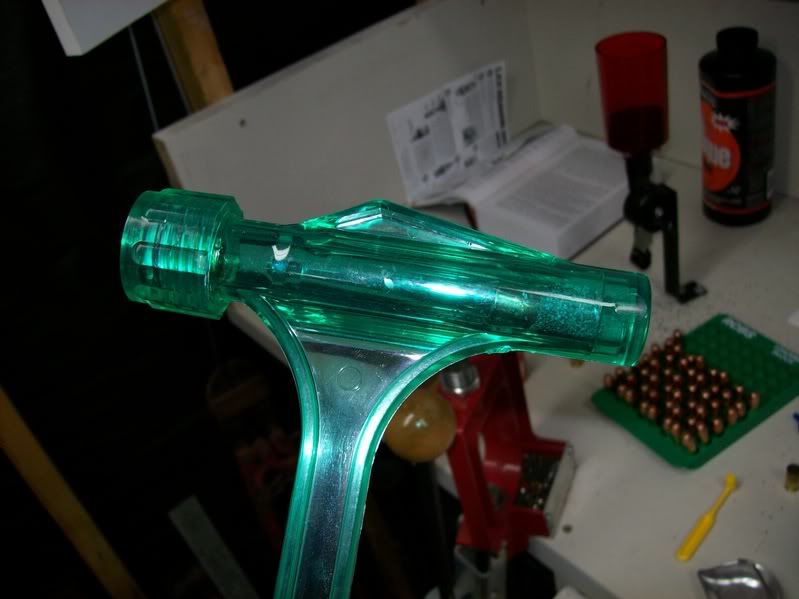 Last step is a light crimp, just for sturdiness. This is a nice crimp die, doesnt need a cannelure (groves in the bullet) and helps resize on the way out to prevent case bulging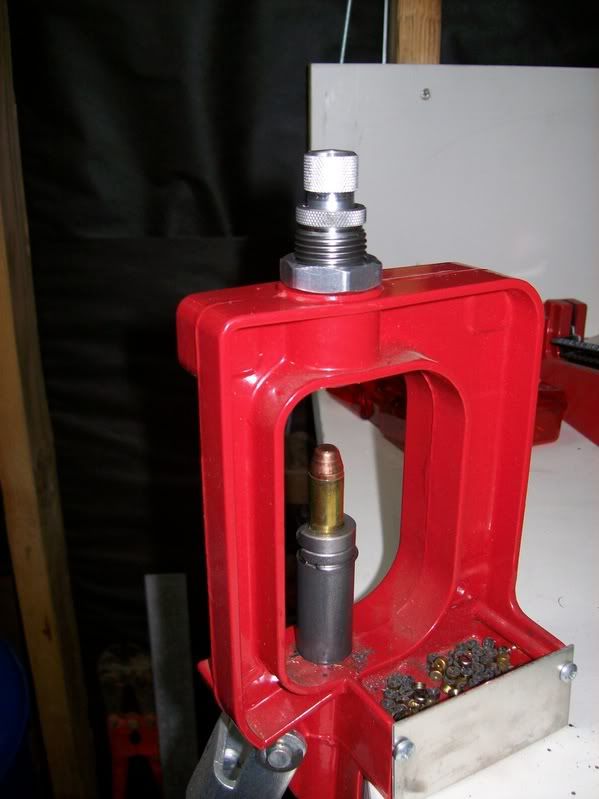 All done, lookin good next to a factory-replica dud I made ( no primer or powder)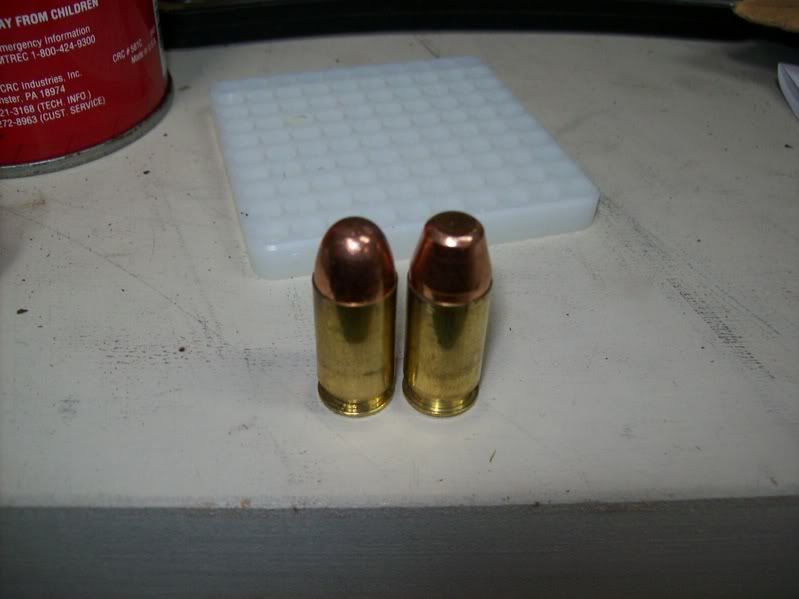 50 down, labeled, and 50 I did before. 100 total for now. :mrgreen: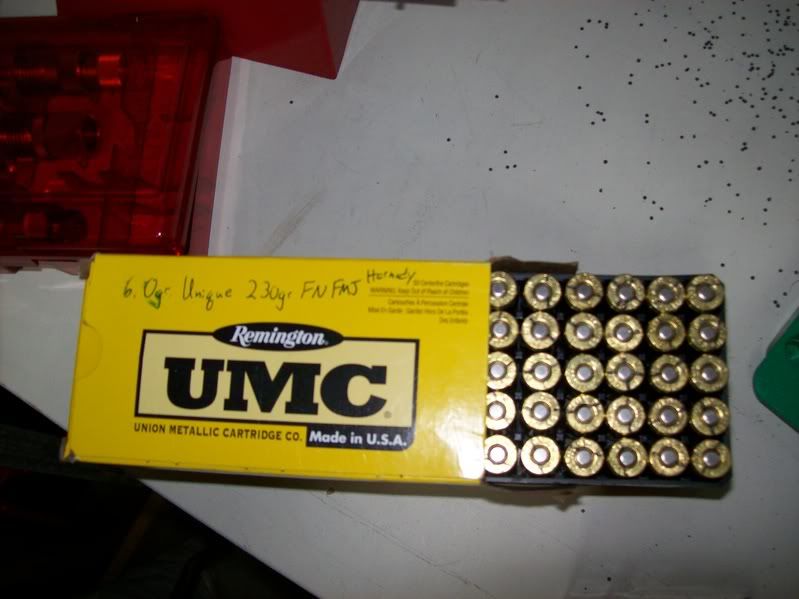 Thanks for lookin. Its definatly nice and relaxing and feels good seeing 50 cartridges done in front of you. Plus it helps teach precision, as if the powder is off, or the bullet is too deep, you can have some serious problems.
Feel free to give tips and such that you see fit. Im learning as I go.