Discussion Starter
•
#1
•
Been lurking on the site for a few months since I figured I was gonna get myself a fullsize. Was looking around on the internet for awhile to see what my options were and came across the perfect project, or so I thought.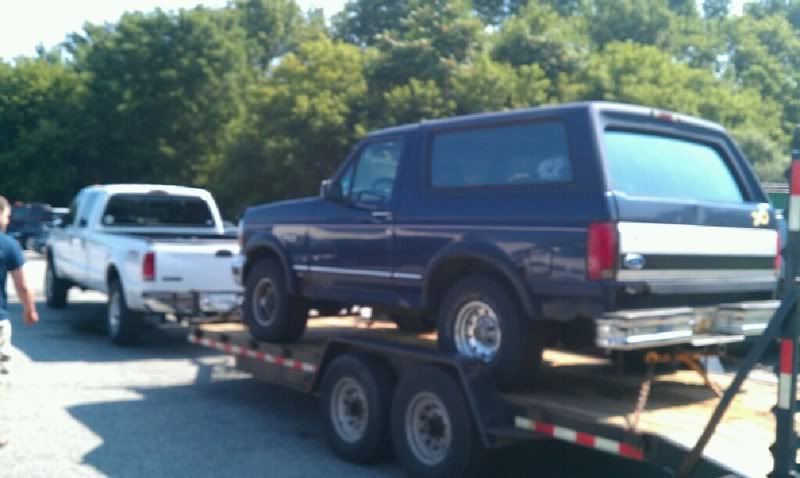 This became mine for a little under $900. Dealership in New Jersey was selling it for parts as it needed a bit of work. They claimed it had really bad power steering issues. I checked and the reservoir was empty. I filled it up and no problems since. Also needed an exhaust system as the stock one was rotted pretty bad. The muffler actually fell off while towing it back. Luckily it fell in front of rear tire and stayed on the trailer. I got it back to my work, cut the exhaust right after the cat and just bolted up a muffler for now to quiet it down. Ill deal with headers later.
Was looking for options for tires and picked some of these up for $100 a tire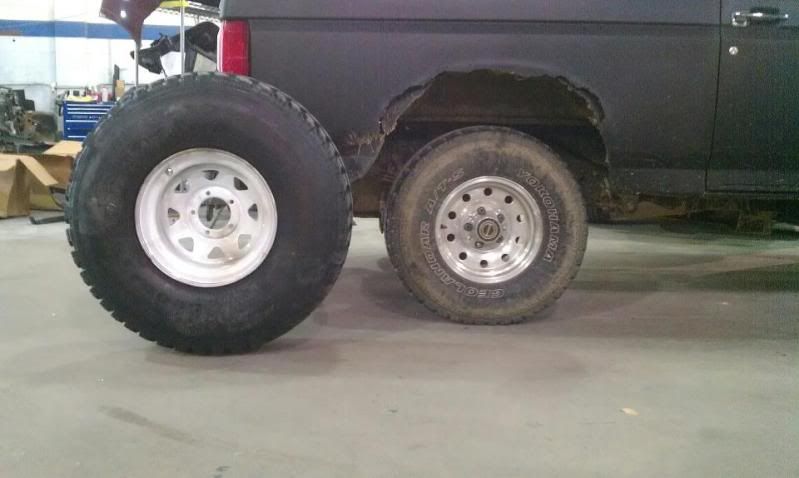 Wheels are from summit racing. 16.5"x9.75" with 4.5" backspacing.
Tires are 37"/12.5"-16.5"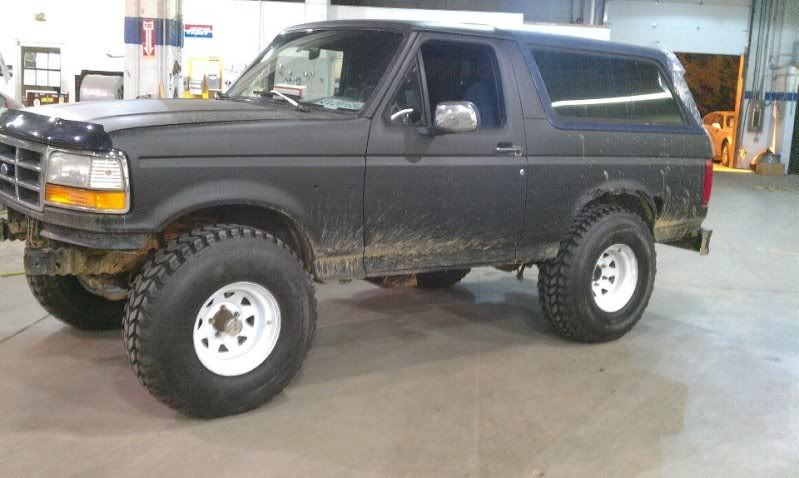 Yes I fit 37" tires on a stock bronco with very little rubbing. Backspacing was the key I believe.
Also in the photo you can see that I also painted the truck a flat black. Whole paint job cost me $43 for paint/tape/drop cloth to cover what I didnt want black. Also tinted the rear windows with a 5% film.
I work in a body shop so we can all kinds of stuff that comes in for random reasons. Couple weeks ago a FJ Cruiser comes in so its rack can be replaced because it had been scratched. Which led to this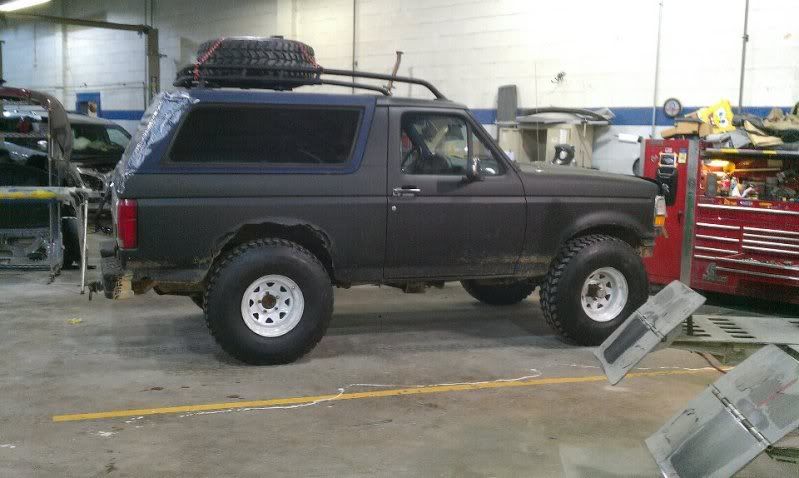 A lot of people on here might not like it but I couldnt careless. I bought the truck for cheap and have 0 intentions of caring about what it has on it or what it looks like. I bought it for a purpose. To have fun and be functional