Discussion Starter
·
#1
·
Check this out, I've been searching around over at summitracing.com for some stuff to get some more power from the BKO and add some MPG's. I just ordered the ignition mod stuff. But check this out.
Its a electric water pump. It doesnt turn off the engine power so it will free up some HP for sure and maybe add some MPG's. And at 90 bucks its not a bad price. Add an electric fan and you might get some serious power back.
Here is a pic.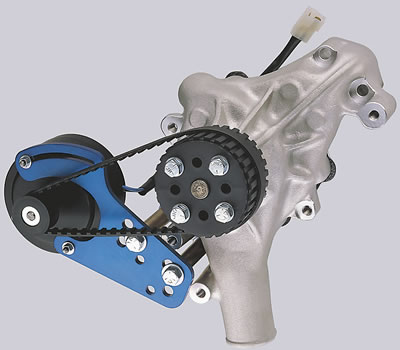 It says it will fit the 5.0 and you 5.8 guys can do it too!! Has anyone else seen these or tried or have one.
Heres the link to buy or look at them over at summit.
http://store.summitracing.com/default.asp?target=partdetail.asp&part=PRO-66235B&FROM=MG