Discussion Starter
·
#1
·
I was going to wait until I was finished, but I figured it'd be better to get some opinions on what i should change or do different before everything is finalized and welded out.
Specs:
87 eddie bauer, stock 302fi, bw 1356(for now)
'79 Dana 44- 4.88's w/aussie locker
'79 9"- 4.88's w/ mini-spool
Did this mostly with parts we have accumulated throughout the last couple years. i.e.-on the cheap.
I started with some 6" springs we found at a junkyard. But I like how high the truck sat on the stands, so up it went. Dropped the buckets down 3" and re-inforced the crap out of them.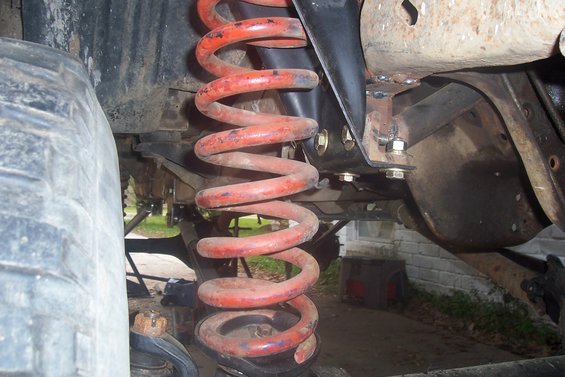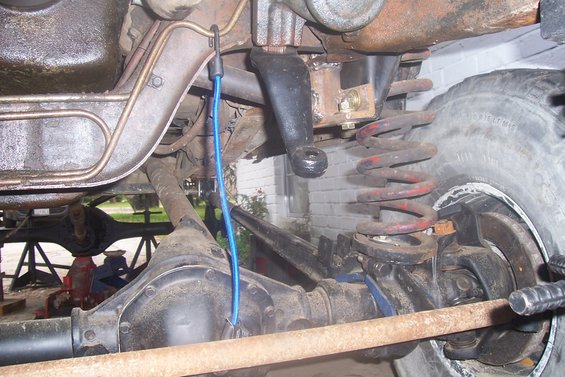 My drag link and tie rod are 1.5 x .5wall dom with heims on both knuckles, and a 1ton chevy tre going in the drop pitman.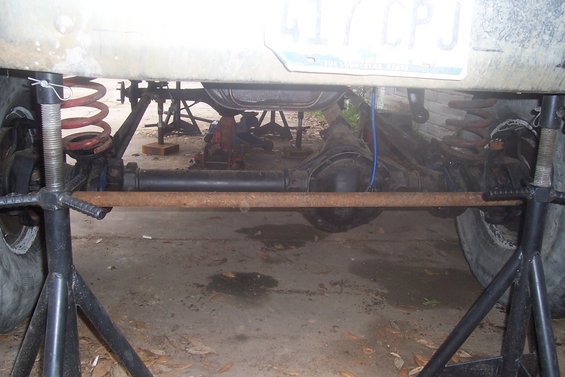 Made my own rad arm extensions to accept a pair of 1-1/8" implement heims.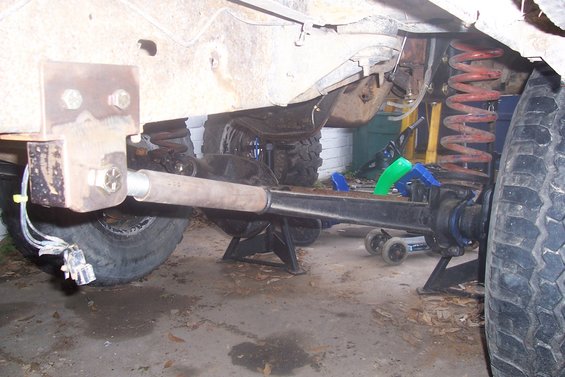 Seeing as good rear springs cost so much, I figured it would be cheaper and better to go ahead and 4-link the rearend. Welded up a truss from jeg's on the rearend too. Links are 1.5 x .25"dom with regular old cheap smiley's heims.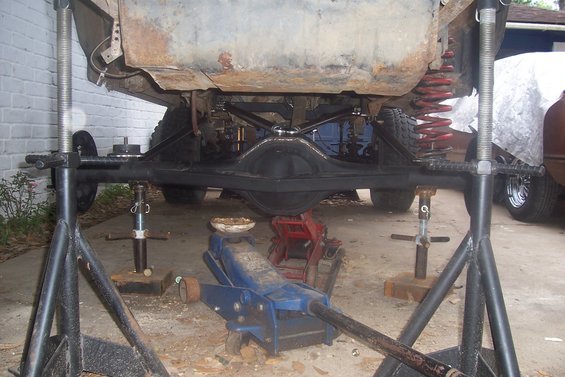 These are 79 4" springs and the ttb buckets. I just cut them down to fit, and will continue to gusset them, once final placement has been figured out.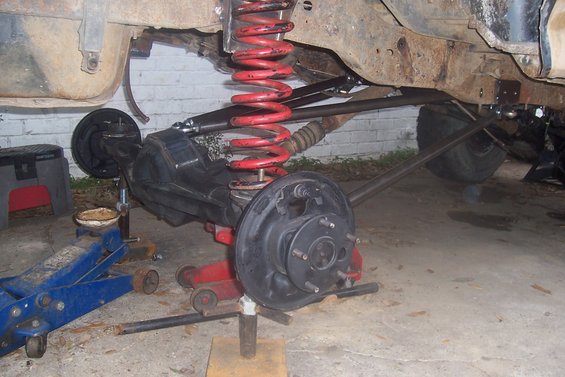 This is just where we finished last weekend. Still got a lot of fab work to do.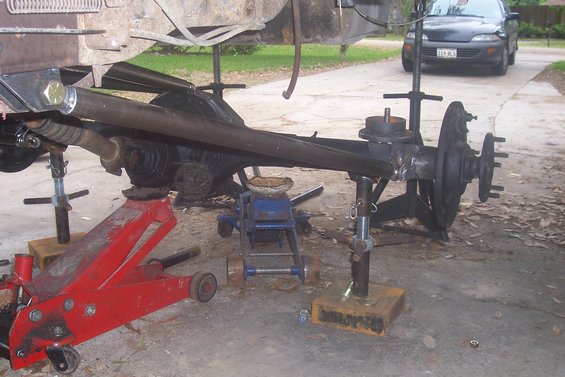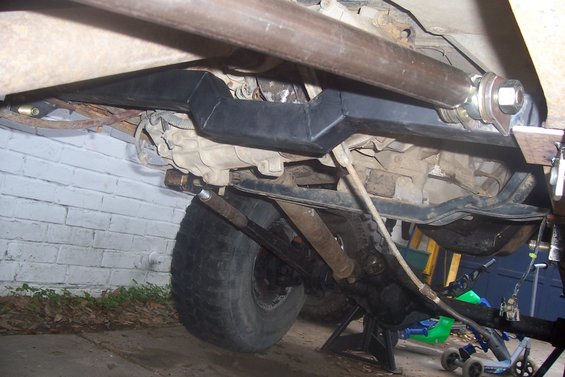 So, what do you think? Remember though, this is now pretty much a trailered only rig.:beer