Discussion Starter
•
#1
•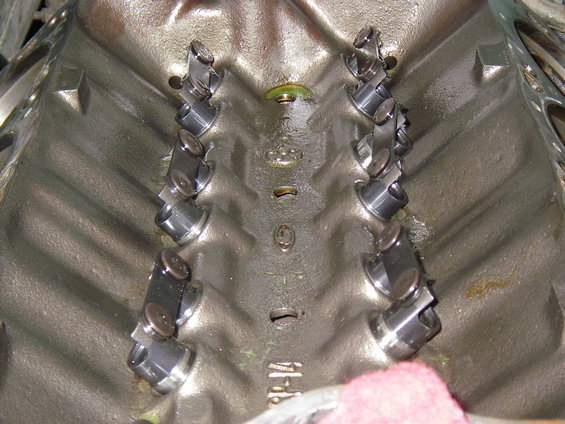 Do I have a Roller Ready Block?
The Bronco 5.0L went Roller Ready in 1987. The 5.8L Bronco went Roller Ready in 1994.
With that being said
, Ford began using the 1994 5.8L Roller Ready block in Broncos around April 1993. This is why some 1993 5.8L Broncos are anomalies regarding correct parts due to this transition.
You can confirm whether you have a roller block by simply looking at the block part number to see if it is an F4TE Block. This will be located on the passenger side, above the starter and immediately adjacent to the Oil Pan. You will probably need to clean the area and use a flashlight. If you find an OEM F4TE Block, it would be indeed Roller Ready.
Here is my E9AE Block Part Number showing it was a 1989 Non-Roller Block in my 1990 5.8L Bronco. This was due to my receiving a factory ordered 1990 Bronco in October 1989.
What is the difference between Non-Roller and Roller Ready?
The difference between a non-roller and a roller ready block is the height of the lifter bore. Ford replacement roller lifters are taller than flat tappets. If you simply drop roller lifters in the non-roller bores, they will stick up so high that they'll starve for oil. The other issue is that flat tappet lifters are supposed to spin in their bores. Roller lifters have to be perfectly aligned at all times.
A Roller Ready block will already have taller lifter bores for the roller lifters and bosses cast in the lifter valley for attaching a lifter retaining "spider". With these provisions you can use an aftermarket hydraulic roller camshaft with stock type roller lifters.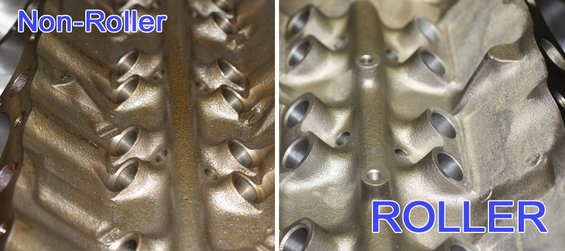 Can I upgrade from Flat Tappet to a Roller Block?
In order to upgrade your 5.8L non-Roller Block, you have basically two options:
1. Use a Hydraulic Roller Retro-fit Kit, which includes "dog bones" and a "spider", to maintain alignment of the roller lifters. This will also require a "
small base circle cam
" which will reduce the height of the lifter.
Camshaft selection may be limited
unless you choose a custom grind which can be had in a small base circle version. These retro-fit kits require drilling and tapping in the block lifter valley to bolt the "spider" in place and minor clearancing around the "dog bones" so they will lay flat. This is a cost effective option as stock Hydraulic Roller Lifters may be used. A Hydraulic Roller Retro-fit Kit will run about $45.00.
Comp Cams Hydraulic Roller Retro-fit Kit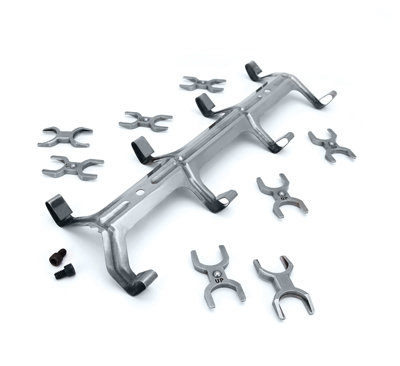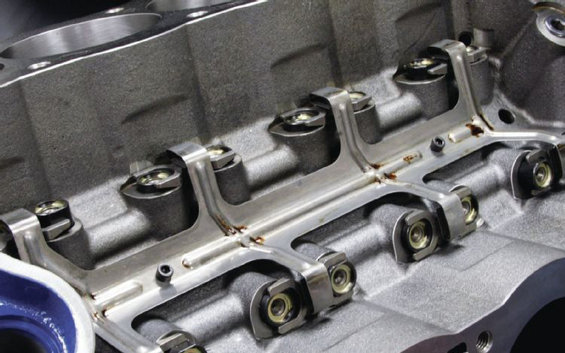 2. Use special length Retro-fit Hydraulic Roller Lifters which come with "link-bars" to maintain their alignment. This makes a Roller Upgrade very easy and you can use a "
standard base circle cam
" which will allow you a wider selection. On the other hand, these are very expensive compared to stock Hydraulic Roller Lifters. Retro-fit Link-bar Lifters cost between $500.00 and $600.00 a set.
Comp Cams Retro-fit Hydraulic Roller Lifters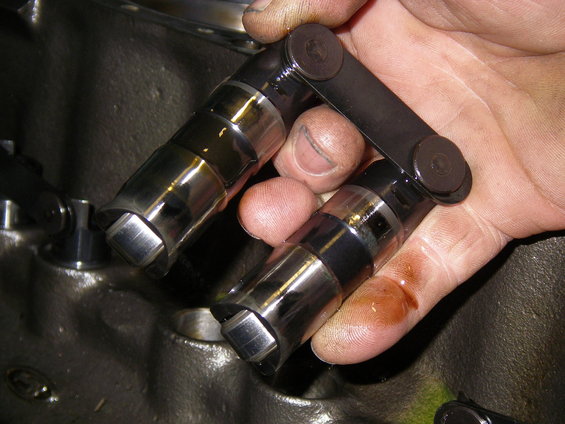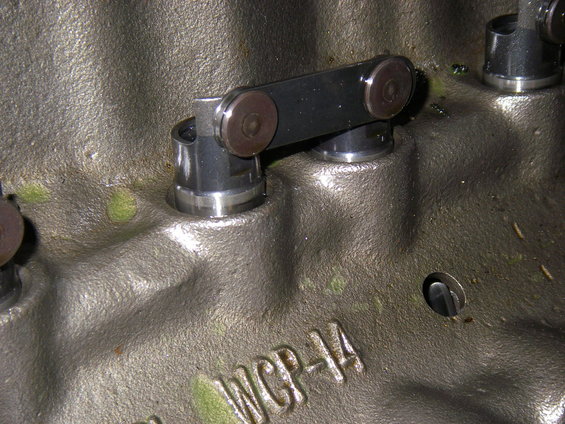 What did you do with the Seattle FSB?
I chose to upgrade my existing seasoned 1989 351W block as it is original to the Bronco and I was intrigued with the Roller Upgrade of a non-roller block. As a single owner, I have an interest in retaining as much originality of my truck as possible or I would have otherwise went to a new custom block.
In my build, I chose to go with:
Comp Cams Xtreme Energy Hydraulic Roller Camshaft
Comp Cams Pro Magnum Retro Fit Hydraulic Roller Lifters
Comp Cams Hi-Tech Push Rods
Comp Cams Pro Magnum Full Roller 1.6 Rocker Arms
Seattle FSB 408 Stroker Build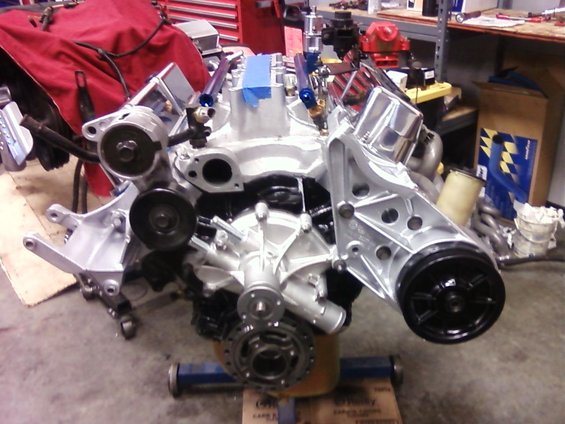 Check out the new Retro-fit Hydraulic Roller Lifters on Page 124 of the new Ford Racing 2012 Catalogue!
($649.00)
2012 Ford Racing Parts Catalogue