I've seen a number of swap write-ups on the forums about this swap, but have noticed several of them have questions posted on them that I ran into during my swap. Plus, I did a few things a little differently, so I figured I'd do my own writeup.
In this case, I swapped from an AOD automatic to an S5-42 (ZF5) 5 speed manual, but it should work for a number of transmissions.
I purchased my Bronco with the full intent of pulling out the automatic and replacing it with a manual.
I originally had an NP-435 on hand, but when I was at the junk yard, I happened upon a '93 F-350 4x4 with a 351w and a manual transmission. Hence, I brought the ZF5 home with me.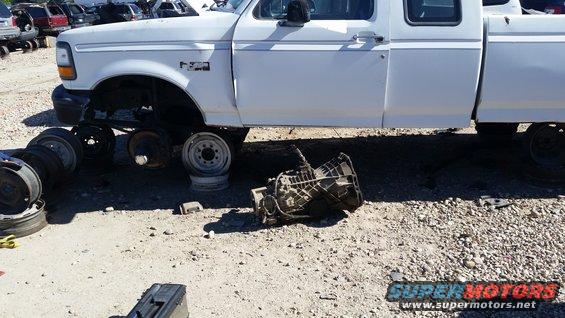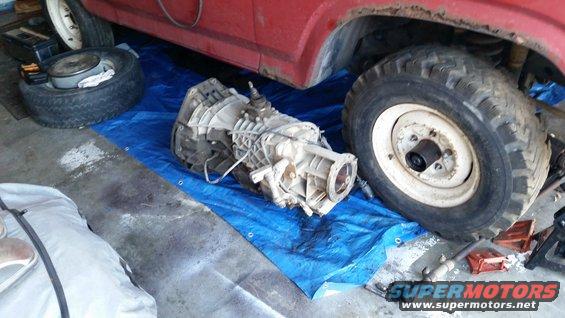 At this point, I broke the transmission down to inspect it, and this first post will be about that. If you want to get right to the install, that starts with the second post.
Since I wanted to check the condition of the internals, I broke the case open. The ZF5 is rather easy to completely open up.
First, stand it on end. This is best done on two 2x4's since the input shaft extends past the end of the case.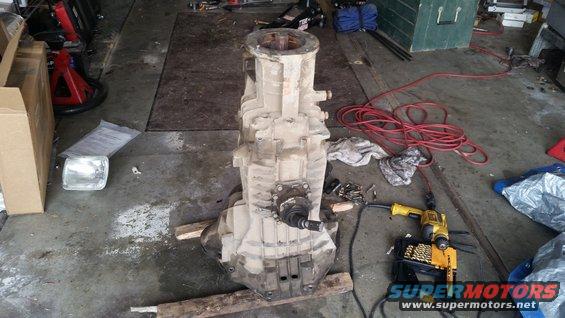 Remove all of the bolts from the casing. Then, these pegs need to be hammered out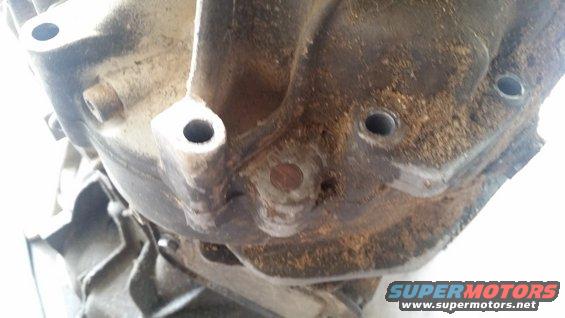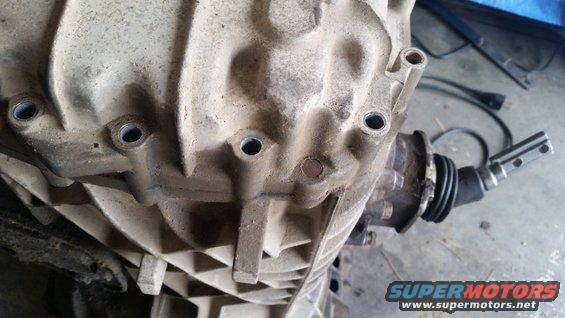 These caps can be a little bit of a pain, but drill a small hole and then pull them out to remove the retainer springs.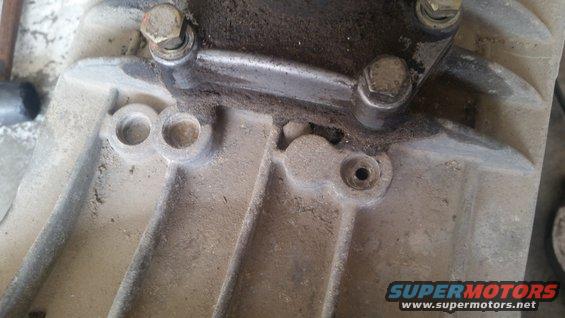 Remove the shifter handle by removing the bolts and pulling it out.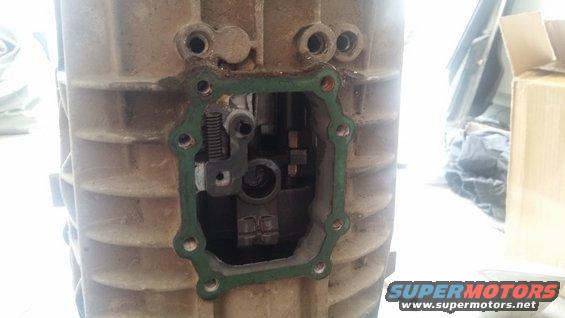 Take a pic of this so you remember how it goes back together, and then pull it out.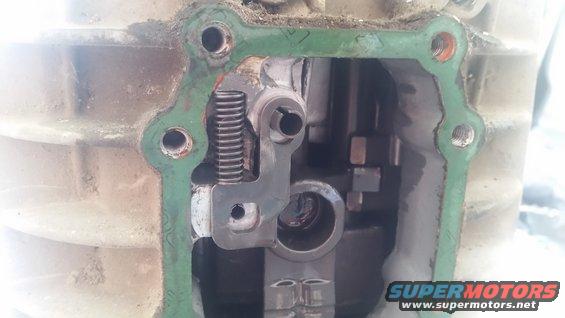 Next, there are two of these hex bolts that need to be removed. Mine had little plugs in them that had to be pulled out before I could get a hex head in them. These hold in the reverse idler shaft.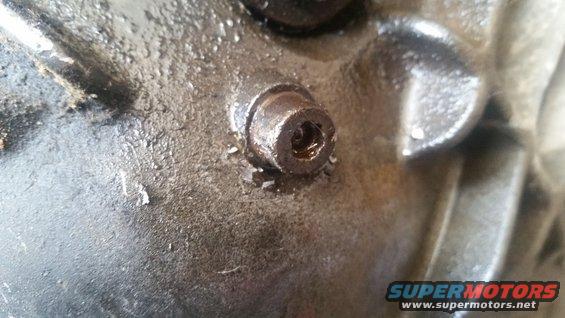 Once out, you can slide the whole case off.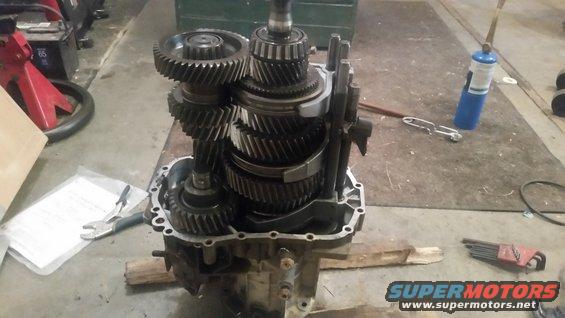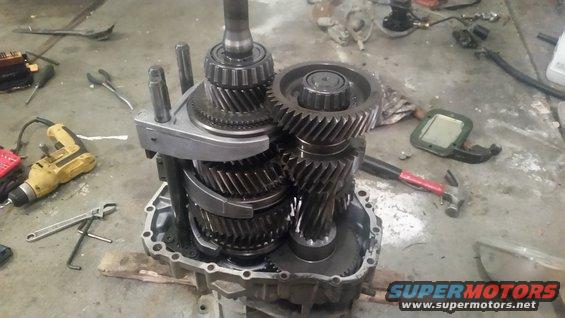 This is the reverse idler shaft. It just slides right out. Then the reverse idler gear can be removed.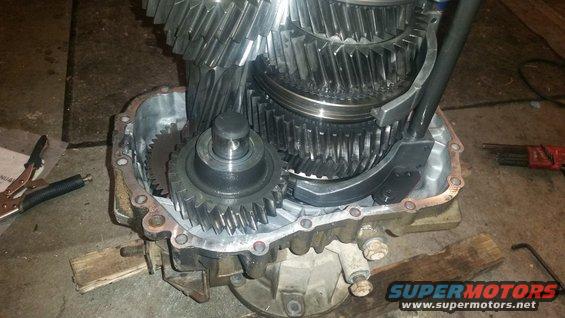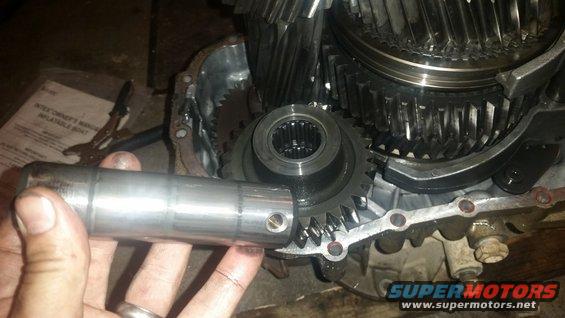 Pull the whole thing out as a single assembly.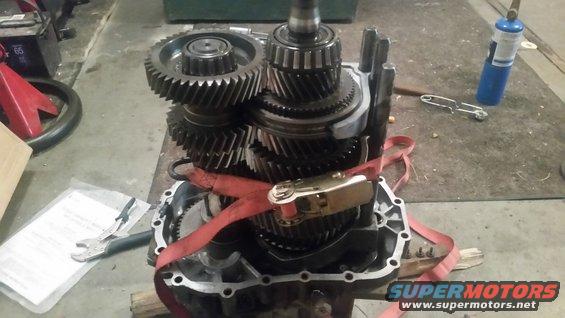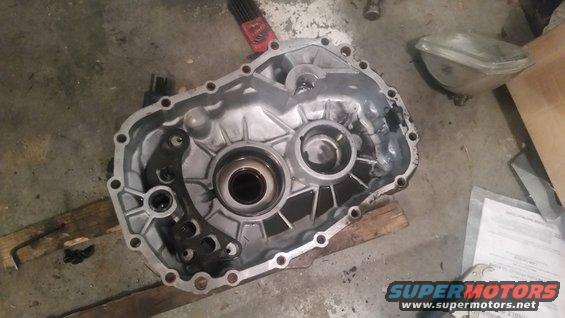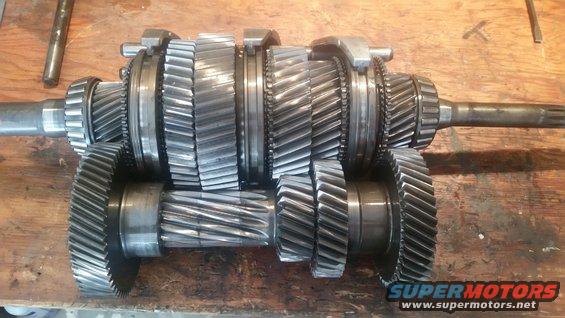 These are the kinds of things to inspect. The "dog teeth" on the syncro gears on this transmission were pretty worn, so if I had just installed it, it would have ground pretty badly when I shifted.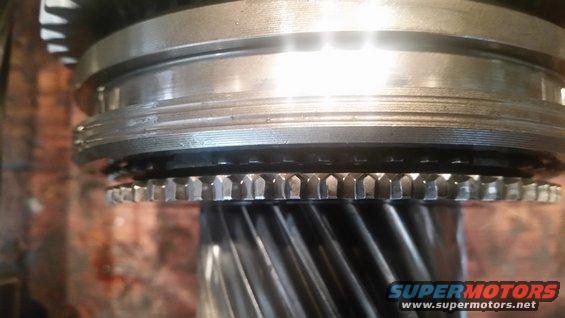 This one is hard to see, but if you look close, you can see the tips of the triangles are all gone.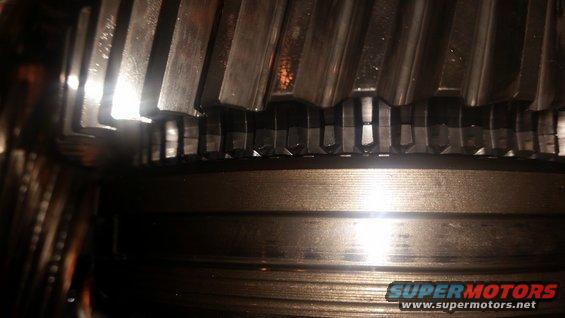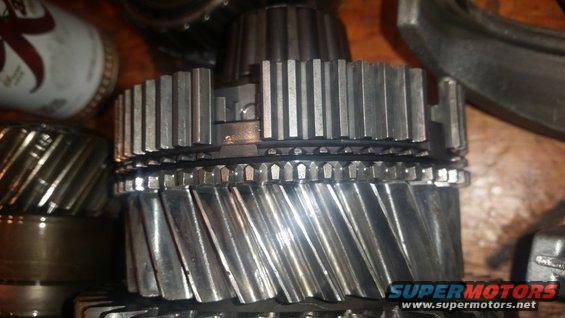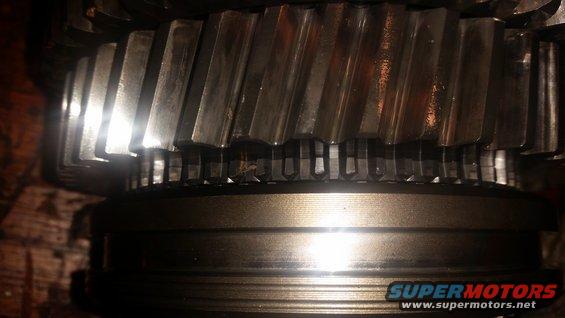 So, numerous syncros needed to be replaced, as well as several of the gears.
At this point, I did a cost analysis, and decided it wasn't too much more to have a shop professionally rebuild it (with warranty!), as opposed to me buying all the tools and doing it myself. But, it was good to inspect the transmission myself, see how it worked, and understand why it needed a rebuild. I brought all the pieces down to the shop, and they rebuild it and put it all back together.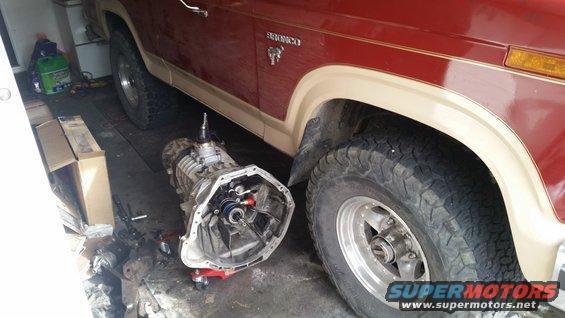 A full rebuild cost about $1800, and the transmission was $150 from the junk yard, so about $1950 for a fresh ZF5.
Now that it was ready to go in, on with the swap.